1. Apple MacBook Pro 16" with M2 Max
Most Apple devices can be linked, which makes it easy to start a task on an iPhone and finish it on a MacBook. Apple's AirDrop wireless service enables swift file transfer between Apple devices, and iCloud simplifies cloud storage and file accessibility.
MacBooks are typically more expensive than Windows laptops and have fewer ports, but offer speed and longevity.
They also have high‑quality screens, audio and video. MacBooks are ideal for creative tasks, such as building data visualisations. The Pro 16" also has more ports than most MacBooks. With 32GB memory and a speedy M2 Max chip, its performance is hard to beat.
For accountants, the small keyboard is where many laptops fall short. However, the LG gram 17" features a full‑sized keyboard with the all‑important number pad, as well as a 17‑inch screen and a built-in webcam.
It also weighs just 1.45kg despite its size. It includes one HDMI, two USB-C and two USB-A ports, plus two microSD ports, so several devices can be plugged in without the need for a separate dock.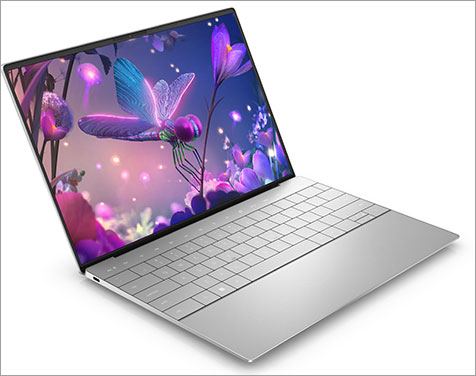 Dell makes dependable, reasonably priced Windows laptops, so their machines are a popular choice for businesses that need to buy in bulk. The XPS range offers a large variety of processors and screen sizes.
Weighing in at 1.23kg, the compact XPS 13 Plus also includes a choice of processors, up to 32GB memory and solid-state drive (SSD) storage up to 2TB.
It only has two USB-C ports, however, so a separate dock is needed to plug in USB-A and HDMI devices.
4. Microsoft Surface Pro 9 with 5G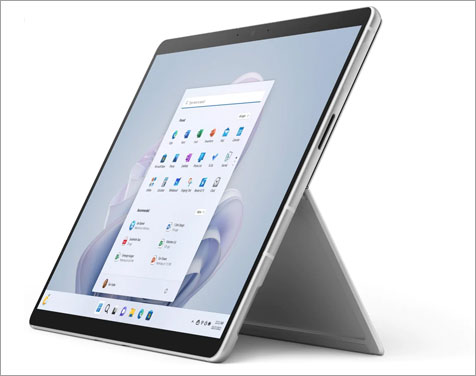 This low-cost dual-purpose option combines a tablet's touchscreen and detachable keyboard with the performance of a laptop.
The Pro 9 with 5G offers up to 19 hours of battery from a single charge and weighs 875g. It has up to 1TB storage, plus two USB-C ports.
With Microsoft's SQ3 processor, wi-fi and 5G connectivity, it is a solid choice for accountants on the go.
5. ASUS Zenbook Pro 14 Duo OLED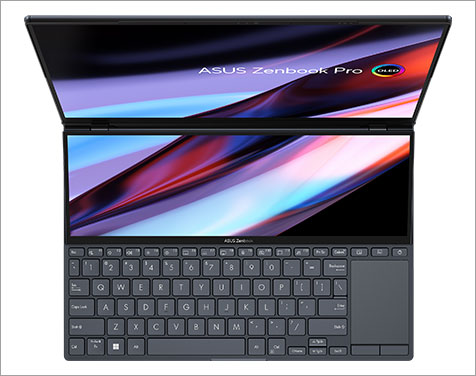 Dual screens simplify comparative tasks, but have always required external displays, until recently.
The Pro 14 Duo has dual screens in a top‑down configuration, with a smaller touchscreen that works seamlessly with the 14.5‑inch main display.
Its Intel Core i9 processor offers tremendous performance. It also comes with up to 32GB memory and 1TB storage, as well as one HDMI, one USB-A and two USB-C ports.
Buying checklist
Operating system: Most accountants will need to use Windows or MacOS to access accounting software.
Processor: More cores tend to mean higher performance. An Apple M2 Max has 12 cores, Microsoft's SQ3 processor has eight, and many 12th and 13th generation Intel Core chips have 12 or more.
Battery: A laptop battery should last nine or ten hours for simple tasks. Some software is more power-hungry, so always check the battery life before buying.
Connectivity: Most laptops come with wi-fi. Some also offer 4G or 5G technology, so that users can go online via a SIM card.
Ports: Check if a device can support peripherals, such as a monitor, mouse and keyboard, and whether it can charge all the necessary devices.
Storage: Most users opt for at least 256GB of storage.
Display: This affects a laptop's graphics quality, weight and size. A touchscreen allows the laptop to be used as a tablet.
Security: Robust security features are important, especially if accessing sensitive company data. Look for biometric authentication features such as fingerprint or facial recognition.
Memory: 8GB is fine for basic tasks, but it is best to aim for 16GB, particularly for Windows and for more resource-hungry applications.