With the number of over-65 consumers predicted to double to 1.5 billion globally by 2050, there has never been a better time for companies to capitalise on "golden market" tech opportunities.
From "smart" platforms that integrate medical services with artificial intelligence (AI) and Internet of Things (IoT) devices and sensors, to autonomous vehicles, virtual reality applications and assistance robots, technologies with business potential are limitless.
Worldwide, people over 60 currently spend US$15 trillion (A$20.4 trillion) in the global economy, while Ageing Asia – Asia-Pacific's first industry alliance on the business of ageing – estimates the region's ageing market value to reach US$4.56 trillion (A$6.2 trillion) by 2025.
Digital technologies have the potential to affect much more than the bottom line.
They also have the capacity to reduce age-related physical and cognitive challenges and allow people greater autonomy, mobility and productivity in later life.
It is this approach – a dedication to helping seniors live not just healthier lives, but also more enjoyable, connected ones – that will determine whether companies and investors succeed or fail in a multi-trillion-dollar market.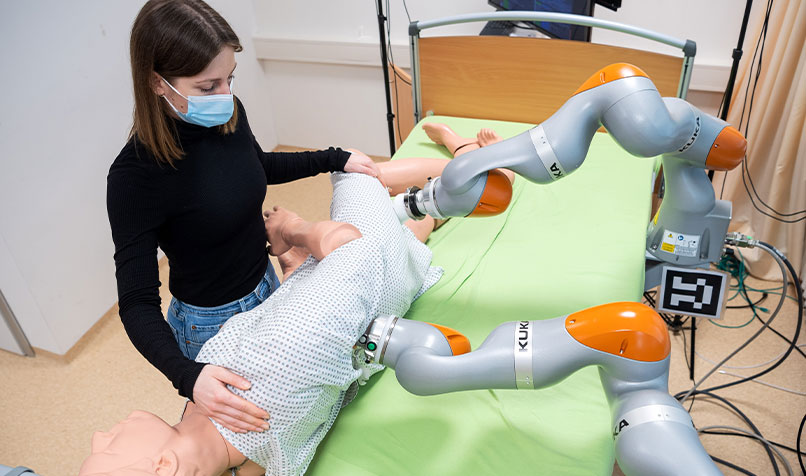 Digitalisation is transforming healthcare, with the medical technology (MedTech) industry currently worth US$457 billion annually (A$621 billion).
Big players like Microsoft have already introduced systems such as Microsoft Cloud for Healthcare to help healthcare organisations manage health data at scale, while wearable devices – a market now valued at US$50 billion (A$68 billion) annually – monitor kilojoule intake, activity, sleep and heart rate and, for the over-65s, fall detection.
Google's Live Transcribe and CART apps assist communication for the hard of hearing, while US company Evondos offers an AI-powered robot that guides medication intake, as does Japanese multinational NEC's smart pill case.
US company LiveFreely's Buddy uses machine learning and AI to track everything from fall prevention to emergency notifications, while Amazon's Alexa Care Hub and Google's Nest Hub Max allow families to check in with each other easily.
While the US currently leads the MedTech market, Asia-Pacific is catching up quickly, with sales of US$133 billion (A$181 billion) in 2020.
Healthcare monitoring technologies, as well as assisted living and smart living technologies, will enable seniors to stay independent longer, says Janice Chia, founder and managing director of Ageing Asia.
This is crucial in any market where the population is ageing quickly and the size of the working population is shrinking.
Prior to the pandemic, global companies like Ascom were already front-runners in delivering straight-forward, non-obtrusive technology solutions for the golden market, says Chia.
She highlights these business opportunities for MedTech:
Dementia – health monitoring technologies, smart home and communication technologies, and brain and exercise programs
Care technologies – companion robots, telehealth, assistive technologies for client monitoring, robotic assistants for repetitive tasks, smart home technologies, robotic baths and smart hoists
Healthy ageing – preventive health management solutions
Fun rehabilitation – gamification of exercise
Virtual care – telerehabilitation and virtual exercise classes
Smart home, smart community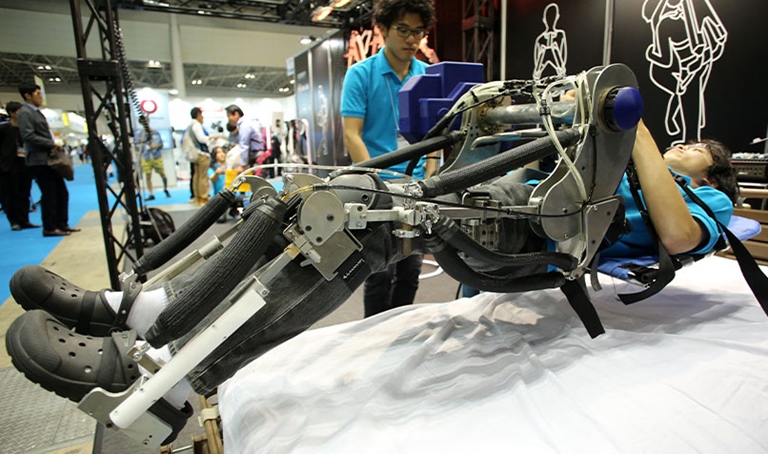 Smart home, city and community technologies have the potential to improve life for the elderly and help them age in place, says Anne Livingstone, research and development lead at Global Community Resourcing.
"Many Australian aged and community care providers are incorporating a range of smart technologies in their service provision, while families are purchasing technologies to support their loved ones," Livingstone says.
She is involved in trials of smart home technologies that monitor daily living activities such as how many times a fridge is open or shut, a kettle boiled or a television set turned on and off.
Data generated has the potential to identify changes in a person's activity levels and may be able to predict declines in health status.
In Japan, sensors in clothing and shoes are being used to track dementia patients, while New Zealand based Jupl, whose partners include Cisco, Amazon Web Services and Samsung, has created a home monitoring platform that includes emergency alarm buttons, geo-fencing, mobile alarms and real-time tracking.
Professor Greg Tegart AM, nonagenarian and science and technology advocate, advises that, in developing solutions that prolong the time older people can continue living in their homes, businesses need to employ a broad combination of technologies, including nanotechnology, biotechnology, information and communication technology and cognitive science.
Future homes need to be designed to incorporate systems that provide for the lifelong needs of occupants, Tegart says, and gerontechnology is already well established in many countries' national agendas.
"In Australia, however, more needs to be done, and a market focus and long-term business models are critical," he says.
Out with the old systems
Dr Claire Mason, senior social scientist with CSIRO's Data61, agrees. "I don't think the culture around ageing is the same as Japan, for example, where they are trying to provide the best possible use of technology and models of care.
"We need to be thinking about how to reinvent services, but many aged care homes, for example, are invested in old systems."
A recent report on digital health in the home, from Australia's not-for-profit Global Centre for Modern Ageing (GCMA), has found that only 58 per cent of aged care providers have a digital strategic plan, only 14 per cent are using fully integrated software systems and less than half use any smart home technology at all.
This is at a time when more over-60s are using technology than ever before, says Julianne Parkinson, CEO at GCMA.
"The desire for gerontechnology usage is clear, with digital solutions required both in older people's homes and residential aged care," she says.
GCMA works with businesses to develop future technologies through its LifeLab initiative, recently conducting studies into Aurrigo's autonomous bus and a smart home system, B-One Hub, from Australia based Blaze Automation.
For businesses looking to enter the market, Livingstone suggests innovating in the smart home technology space – lighting, monitoring and safety – as well as the innovations in mobility, such as exoskeletons and driverless vehicles.
The robot will help you now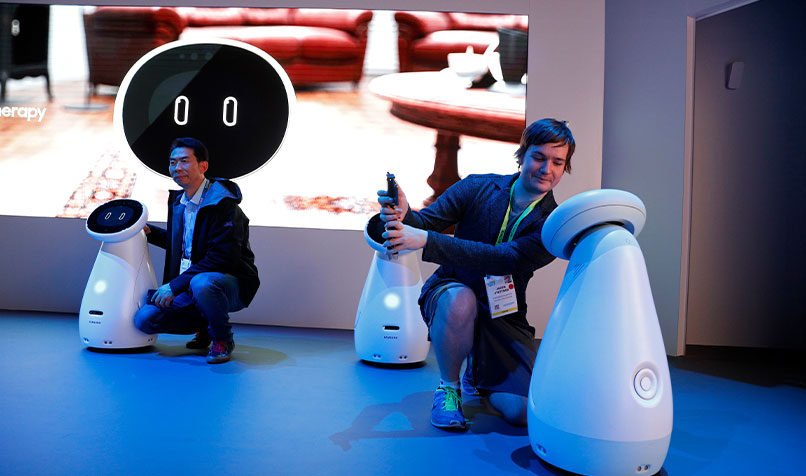 Robotic technology is increasingly emerging as a tool to help seniors live at home or work for longer, as well as to assist caregivers.
Hug by Fuji is a mobility robot that helps caregivers move loads of up to 100kg, while Muscle Suit by Japanese exoskeleton developer Innophys is designed to amplify a user's strength.
The New Zealand Government is working with South Korean company Yujin to develop a digital "healthbot" that talks to patients and prompts them to take medicine and exercise. The robot has been popular with users, but too challenging to bring to market, says Professor Bruce MacDonald, head of the robotics group at the University of Auckland.
"One reason was the competition from smart devices like Alexa and Google Home," he says.
Another promising robotics innovation is low maintenance "pets" with "no vet bills, just love", such as ones from Joy for All. Such robotic animal companions have shown positive results with dementia patients.
Human-like robots, which not only fulfil functions in senior care, but also provide companionship, are being developed as well, including Israel-based Intuition Robotics' ElliQ, marketed as "a sidekick for happier ageing".
For companion robots to achieve widespread success, they need to communicate with empathy, humour and self-disclosure. Their physical behaviours need to be appropriate as well, including smiling, leaning forward and maintaining eye contact.
Regardless of how well the above requirements can be achieved, experts agree that the key challenge for the sector to overcome is the misconception that technology will replace human connections. This is why co-design approaches will be crucial.
The future workplace
A report into innovations in the workplace by McKinsey Global Institute has found that AI has the potential to raise global productivity by up to 1.4 per cent a year.
Tools such as voice recognition software, onscreen keyboard programs and touchscreens are already helping workers with hand or finger limitations, while personal organisers and reminder systems prop up ageing memories.
This is a promising start, but only a start, says Cayden Lim, digital marketing manager at Ageing Asia.
"We believe advances in assistive technology catering for the workplace can do more – for example, a mechanical harness for the legs to support an older person in walking around the office."
IoT could also help older employees guide younger ones virtually and, if necessary, step in and take control of a situation from a distance.
As the growth of cloud computing technologies continues to remove barriers to flexible and remote working arrangements, freelancing, crowdsourcing and other peer-to-peer platforms have the potential to allow over-65s to offer their services or products to an international market.
However, Mason says Data61's research into the gig economy has shown that these technologies are being predominantly used by young people supplementing their income, not older workers seeking to extend their working years.
The right positioning
The United Nations Economic and Social Commission for Asia and the Pacific (UNESCAP) warns of the reluctance to use platforms that are exclusively designed for the elderly, or those that appear to use complex digital technology.
Positioning products as simple-to-use solutions or platforms to empower seniors, and marketing to caregivers and the children of ageing parents may help.
Companies that want to leverage the connective capability of videoconferencing, home monitoring and telehealth services also need to consider new privacy and security risks, warns Simon Dunstall, digital research manager behind the Lifelong Participation through Digital Technology report recently published by CSIRO's Data61.
"We have found, to some degree, that the independence that keeps people at home, instead of in care, is also a factor in not wanting to be monitored by smart devices or technology," he says.
Other experts point to the need for robust data and cybersecurity measures, as well as to an overreliance on videoconferencing, home monitoring and telehealth actually resulting in older people spending increasing amounts of time alone.
Ahead of technological advances and business opportunities, what needs to be developed first and foremost, says Lim, is the acceptance of older people in the digital space, where their voices can be readily heard and where businesses can readily reach out to them directly.