At a glance
In an Adobe survey of senior executives, 63 per cent of financial services organisations ranked customer experience as their top priority.
While UX is the interface of the website or a product and how people actually use it, CX goes further into the organisation and culture that are delivering the customer experience.
Organisations are finding that the biggest obstacle to CX improvement is individual business units working in silos and focusing on their own priorities.
In 2014, Google introduced real-time customer support in 42 languages, signalling a greater commitment to customer-centric operations.
Fast-forward a few years and Google's artificial intelligence (AI) powered help centre supports all steps of the customer journey for thousands of customers.
These investments in delivering seamless customer experience (CX) have earned the company the fourth spot on the Foresee@Digital Experience Index and NPS Rankings Q3 2018 Edition, behind Netflix, Paypal and Amazon.
Like Google, businesses across all industries are expected to meet their digitally savvy customers' expectations of a seamless experience across all channels and touchpoints.
This trend is likely to continue in a post-COVID-19 world as many businesses adapt to the change in their customers' expectations of virtual and digital experiences.
What is CX design?
First, some basics. CX, like so much else, is ultimately about human connections, including in the digital world.
Raj Mendes, managing director of Sydney based The Customer Experience Company, says, "Customer experience is about people's emotions, about trust and about integrity.
"It is how a customer actually feels after they have engaged with your organisation.
"By delivering CX excellence, you can differentiate from your competitors, proving a unique competitive advantage," he adds.
Sam Mackisack, strategy director at Today, a Melbourne-based strategic design agency, says, "CX creates a more customer-led view for organisations.
"It's about being able to look at the customer across the entire journey and think about the ways in which all the different touchpoints, products and services will work together."
Unlike user experience (UX), which looks at improving interactions with a product or a website, CX involves creating a smooth transition between every step of the customer journey.
It goes well beyond the surface interactions, demanding something from every area of the business spanning the customer journey.
CX in financial services
Accounting and financial services firms can leverage CX to position themselves at the forefront of changing consumer behaviour specific to the industry.
"There's a lot to learn on how to deliver great customer experience in the financial world, because it requires a different level of care," Mackisack says.
"You have to think more deeply and broadly about how people's lives, in general, affect the way that they engage with their money – there is no separation between our financial and human selves."
Mackisack has worked with financial organisations through tough times and to address issues such as financial empowerment for women, economic abuse and financial vulnerability.
In working with Xero accounting software, Mackisack's team found, through user research, that when users – generally small business owners – are looking to buy an accounting software product, they are experiencing a fair amount of anxiety.
"Our goal was not just to make browsing for a product easy for Xero's customers, but to give them a sense of control, so they can see the way forward when they're vulnerable," he says.
Emerging trends in customer experience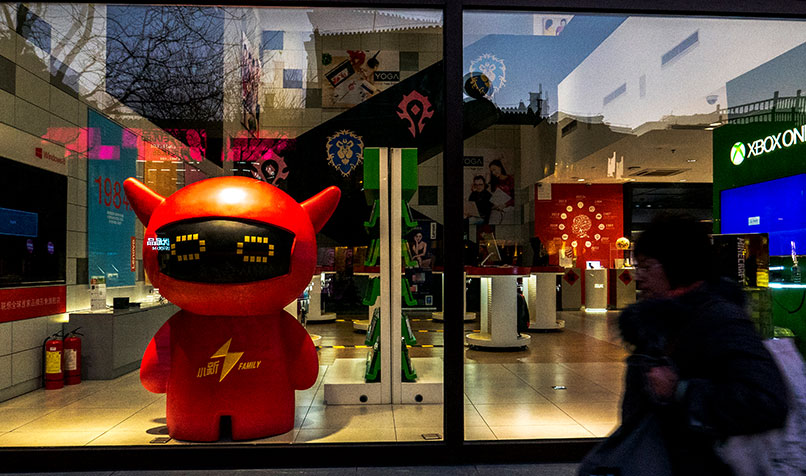 Keeping track of both global and industry-specific trends in CX design is often the difference between a good and great customer experience.
According to a survey by market research company Forrester, the overall quality of customer experience in Singapore has remained flat at 55 points out of 100 since 2018, but financial services brands in Singapore improved all three dimensions of CX quality.
"In Australia, CX design approaches are now mainstream and more industrialised," says Mendes. "Today, if an organisation doesn't invest in CX to launch a product or a digital capability, they risk low customer adoption."
Another key change, Mendes points out, is that the "executives want to have a clear articulation of who their customers are, what they value, why they value what they value, and be a lot more measured and thoughtful before they go into designing and building an experience. This is especially important when it comes to big tech, for example, enterprise resource planning [ERP] or customer relationship management [CRM] implementations, which often go wrong."
Democratisation of technology
Mackisack notes that there has been a democratisation of the technology that drives customer experience.
"With open source technology and other kinds of more basic tools out there, CX is more affordable for organisations that maybe don't ever have the budget."
The emergence of new technologies and business models is going to disrupt industries, says Mendes. "Artificial intelligence in customer experience is going to be a big disruptor in financial services. As will be disruptors like Square's Cash App, which is seeing exponential growth in the US market."
AI can enhance both real-time customer service and automate mundane tasks. It is no surprise then that a 2020 CX Maturity Research report found that nearly a third of respondents are already using AI, while almost half are thinking of investing in the technology.
Creating digital in clusivity
"Most of the time, businesses aim to do a great job for 90 per cent of the customers," says Mackisack. "But it is important to meet the needs of the other 10 per cent, too."
Mackisack says this concept is based around the basic principle that services should be equally easy to use or experience for anyone and everyone.
"There is an incredible amount to learn about people who have different experiences to help reimagine services and CX."
Mackisack explains that designing for diversity and inclusivity could mean looking at many things such as demographics, literacy levels and accessibility – for example, for people with visual disabilities.
"It's really important to not fixate on your website, but to understand the context of people's lives, as that's where amazing insights and opportunities come from."
Engaging customers across channels
CX extends to all channels through which a customer interacts with a business, including phone calls, mobile apps, websites, email, in-person interactions and social platforms.
Mendes recommends building omni-channel digital experiences that work in conjunction with existing channels and staff. "This is essentially important for the Australian market, where we have many traditional industries," he says.
"Technology has advanced a lot of solutions, such as chatbots and virtual assistants, which make services fast and easily accessible to customers," says Mendes.
Mendes cautions that a seamless customer experience works hand-in-hand with the business model, technology and human beings.
"You cannot forget about the human component of the digital experience, because if the human doesn't do what they're supposed to do, you've lost a potential customer."
Looking beyond the customer
In times of crisis, caring for customers starts with thinking about employee satisfaction first.
"With COVID-19, there is greater emphasis and importance on organisations building an emotional bond with employees, rather than only the customers. You will not achieve CX excellence if your employees aren't advocates and are not aligned with the purpose and aspiration of your organisation," says CX expert Raj Mendes.
"The cost of acquisition, if you have great customer and employee advocacy, is a lot lower," says Mendes. "Promoting your businesses through your employees or customers, who can contribute by word-of-mouth marketing, is more rewarding than traditional marketing channels.
"There is no better way of acquiring new customers than by having existing ones recommending you to others and selling on your behalf," he adds.
Strategic design director Sam Mackisack agrees that customer experience design has broadened, and businesses need to design experiences for multiple stakeholders and think about the impact they may be having on the world.
"A lot of CX and UX have just been about the customer mandate that the customer is always right and then balancing that with the commercial outcomes of the business. However, this doesn't mean you have created value in the world.
"For example," says Mackisack, "you could create an innovative ridesharing service that is great at optimising the needs of its passengers, but that won't necessarily mean that it is going to be fair to car drivers, the environment and the city traffic."
According to a survey by Fifth Quadrant, CX leaders in Australia continuously improve and optimise their initiatives by measuring customer lifetime value and the impact and ROI of their CX activities.
"The best way to drive real customer experience change is to give people very clear targets around improving the customer experience," suggests Mackisack. "Net promoter score [NPS] and customer satisfaction surveys create base-level accountability for the senior people in an organisation."
Mendes, too, recommends measuring CX by looking at NPS and measuring customer satisfaction. "Benchmarking outside your organisation is insightful, as it can provide inspiration and ideas to improve your CX," he adds.
"The purpose is to ultimately drive continuous improvements to the customer experience."
Emerging technologies in CX
Artificial intelligence
Virtual customer assistants and chatbots
Omni-channel customer engagement
Real-time, event-driven application architecture
Internet of Things