Excel is still the go-to application for many accountants when it comes to crunching numbers, financial analysis and compiling data. There is a good reason for that – with its large selection of formulas, formatting options and advanced features, it can be used for everything from a team holiday calendar to financial modelling.
However, despite its usefulness and ubiquitousness, Excel has limitations, particularly when it comes to collaboration and securing sensitive data.
Here are some alternatives, for those times when Excel simply isn't the most appropriate tool for the job at hand.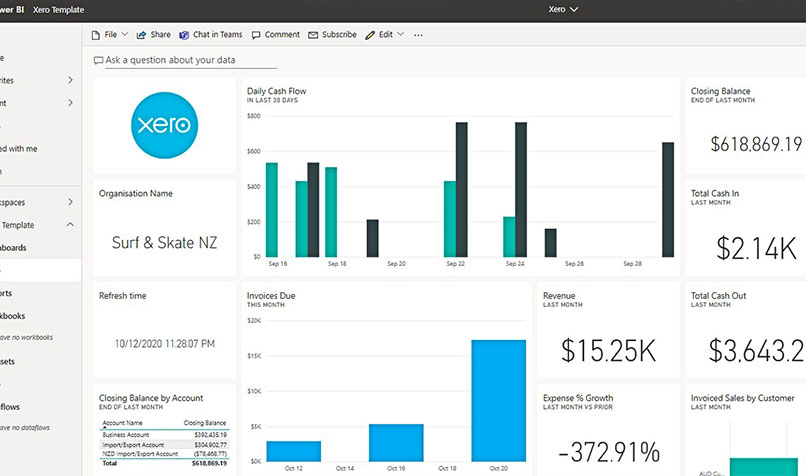 Extracting data from an accounting system into Excel for analysis can be time-consuming and result in errors. It is always worth checking whether recent upgrades to your preferred accounting system have improved reporting and analytics options, and to start using them if they have.
Alternatively, some accounting systems – like Xero, for example – can also be extended with third-party reporting and analytics apps.
For larger or fast-growing businesses, migrating to an enterprise resource planning (ERP) system like MYOB Advanced could be an option to gain more comprehensive and integrated reporting across the business.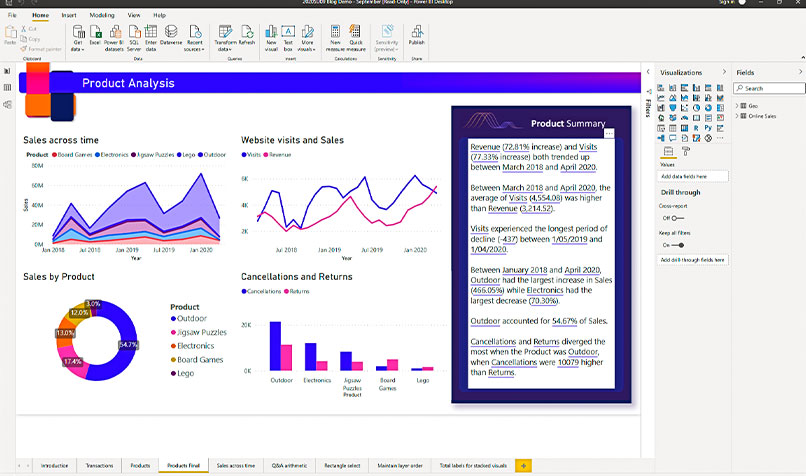 If you are finding that maintaining and analysing business data in spreadsheets is becoming too time-consuming, it could be time to consider a data analytics platform.
There are plenty of options, such as Microsoft Power BI, that will work with your current Excel workbooks, but makes it easier to view and potentially manage all your data. Power BI allows users to pull multiple workbooks into a single view, highlighting key data and charts.
It offers a variety of options to visualise that data and use advanced analytics and forecasting. It is also better suited to data sharing than Excel, allowing users to set up different dashboards containing the data and visualisations that each person needs.
Power BI also connects with many other data sources, including accounting systems such as Xero. It even works in reverse with Excel, using a tool called Analyze in Excel.
Because it is part of the Microsoft "ecosystem", Power BI data can also be secured with tools such as Microsoft Cloud App Security.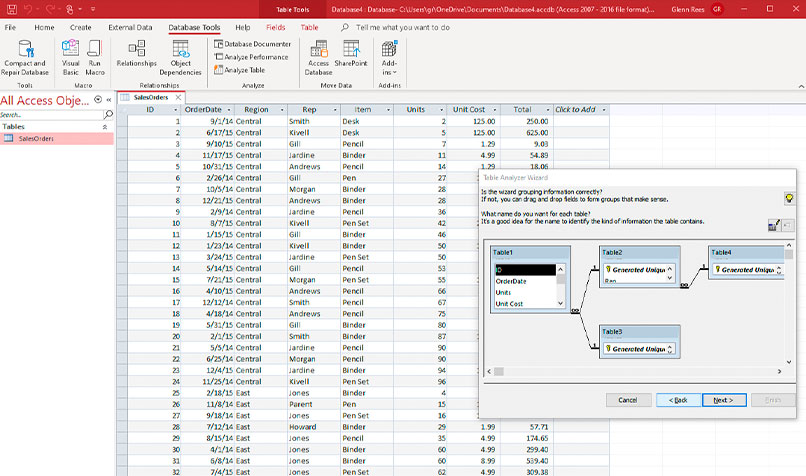 If you have Microsoft 365, you may already have Microsoft Access installed on your computer. This powerful database system could provide an alternative to Excel in a number of situations.
While LOOKUP functions can help connect data in sheets, Excel is essentially two-dimensional: rows and columns. Access, on the other hand, is truly three-dimensional. It is a relational database system – tables can relate to each other, which can eliminate data duplication and reduce the potential for data entry errors.
You can use Access to create your own applications, such as asset tracking or event management. Excel is still better for calculations and detailed analysis, but you can get the best of both worlds by importing an Excel spreadsheet into Access, organising your data, then connecting to the Access data from Excel for crunching numbers.
You could even use all three Microsoft tools together: Access for your database application, importing that database into Power BI for data visualisations, and then pulling data from either app into Excel.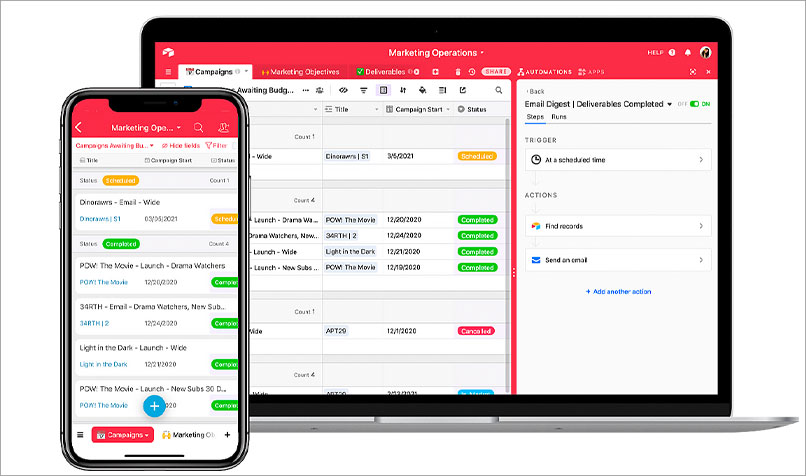 Microsoft is certainly not the only game in town. Thankfully, there are plenty of modern cloud database systems that overcome Access's limited data view options and sharing functionality. Of these, Airtable's spreadsheet-like interface makes it an appealing option for Excel users.
Airtable allows you to import Excel files and other file formats and view data in various ways: as a spreadsheet, calendar, gallery, Kanban board or Gantt chart. It also allows you to easily link tables, automate some processes and create user-friendly applications for your team. There is a huge range of application templates available, from expense tracking to project management.
Smartsheet takes a similar approach to Airtable, while Microsoft Lists, which is part of Microsoft 365, could be ideal if you just need to share relatively simple lists.