Data analytics is no longer solely the domain of large enterprises due to the emergence of affordable, relatively easy to use apps such as Microsoft Power BI and QlikView. These tools make it possible for companies of all sizes to make faster, better-informed business decisions.
Where do you source the data? The obvious place to start is your accounting application for key financial data and trends. But to grow your business, you need data that can help you understand customers and the market that you operate in.
By capturing customers' preferences, feedback, activities and other data, you can maximise repeat business, optimise pricing, improve products and services, and identify new opportunities. According to McKinsey research, businesses that "leverage customer behavioural insights" outperform competitors by 85 per cent in sales growth.
Customer relationship management systems
For many companies, capturing customer data is best done with a customer relationship management (CRM) application. CRM systems are primarily designed to track customers' interactions with the business, but they can often do much more.
Salesforce, for example, has evolved to become a comprehensive and highly customisable sales and marketing platform. Insightly offers a dashboard with visualised data to help quickly identify sales trends, staff performance figures and other key information.
Agile CRM includes many additional functions, such as tight integration with social media, allowing you to extract information from customers' profiles, for example.
Email newsletters
CRM applications are best suited to companies that regularly interact with their customer base, but even retailers and other businesses whose sales mostly come from passing trade can increase their engagement with customers.
One way to do that is with a regular email newsletter featuring discounts, tips or other content that might appeal to customers. Email marketing services such as Mailchimp make it relatively easy to create a newsletter and manage a newsletter subscription list.
In addition, Mailchimp can help identify patterns in customers' behaviour based on their newsletter responses. It also integrates with the likes of Salesforce and Insightly to gain further insights. Alternatively, Agile CRM offers extensive email marketing features.
You'll need to capture customers' email addresses at point-of-sale or from your website. To that end, Mailchimp and Agile CRM provide a sign-up form to embed in your website.
Point of sale systems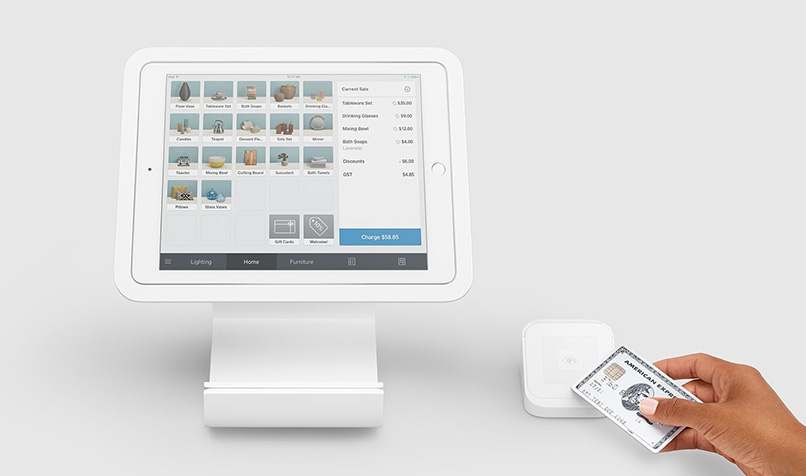 Point-of-sale (POS) systems are another potential source of customer data for retail businesses. Square and Vend offer tools that provide insights into sales trends. Lightspeed and Retail Express include extra components such as CRM and inventory. In addition to providing sales data, they can help you optimise stock levels and replenishment processes.
Reward programs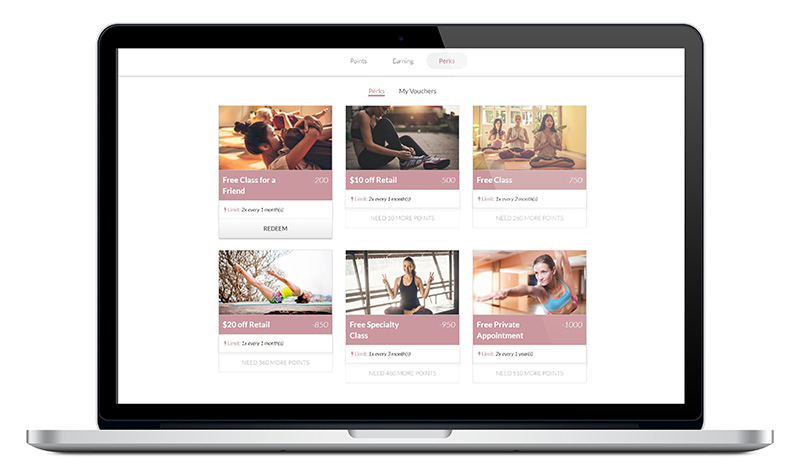 Another way to increase customer engagement is with a rewards program. Retail Express includes an app that allows you to create your own rewards program, or there are specialised applications such as Perkville.
Both apps offer the ability to track and analyse campaigns and integrate with POS, CRM and other systems for further insights.
Website traffic analytics
Web analytics tools reveal what customers and potential customers are doing on your website. Google Analytics, for example, captures a wide range of data, including traffic sources (such as Google Search, social media or another website), the demographics of site visitors and your most popular pages.
It can track visitor journeys through your website and the success of "goals" you preconfigure, such as purchases or new newsletter subscribers.
Social analytics
Similarly, you can uncover data from your business's social media pages and profiles with various tools.
LinkedIn offers comprehensive analytics of your ads on the platform. Twitter Analytics, Facebook Analytics and Instagram Insights provide detailed data on your business pages and profiles – such as the the popularity of posts, the demographics of followers and their actions. Facebook Analytics also allows you to upload customer data for more insights into your regular customers.
Another option is to use a third-party tool such as Hootsuite Analytics, which measures the performance of Facebook, Twitter and Instagram profiles.
Surveys and polls
Another way to learn more about customers is to ask them in a poll or survey. Creating a poll is relatively easy in Facebook, Instagram and Twitter.
If your website is based on a popular content management system such as WordPress, there are plugins that allow you to add polls or surveys to the site. Alternatively, an online service like SurveyMonkey lets you create a poll or survey.
Third-party data sources
To expand your business, you may need to look beyond your customer base – and there are plenty of third-party data sources available for additional market research.
The Australian Bureau of Statistics, of course, offers comprehensive industry and demographic data. A lesser known but rich source is Data.gov.au, which has thousands of open public datasets, ranging from federal budget figures to mineral deposits. A companion site, National Map, allows you to overlay spatial data such as socio-economic indices over a map of Australia, then drill down for deeper insights.
Commercial researchers such as IBISWorld can provide in-depth data on your industry. You can even access anonymised data from other corporations using a data exchange platform such as Data Republic.
Alternatively, you can do your own market research by promoting your own survey through advertising online.
Next month we'll examine the tools you'll need to analyse data and identify key trends.