By Katie Langmore
Like many immigrants who have made Australia their new home, Vivek Chopra FCPA is keen to give back to the country that has welcomed him. However, that is not the only reason the head of internal audit and assurance at the St Vincent de Paul Society, Queensland, is on multiple councils and boards, and why he lectures, tutors and mentors accounting and audit students. Chopra is passionate about his profession and the role it plays in the financial competency of the country.
"I see accountants and auditors as the economic police of this country, and if the profession isn't strong, then there will be cracks," he says.
Chopra also believes in the sharing of knowledge – never seeing people as the competition, but rather learning from them – and the lifelong pursuit of learning and growth. This sharing of knowledge has led to ongoing lecturing roles in master's programs at two universities, as well as voluntary tutoring and mentoring of several CPA Australia students.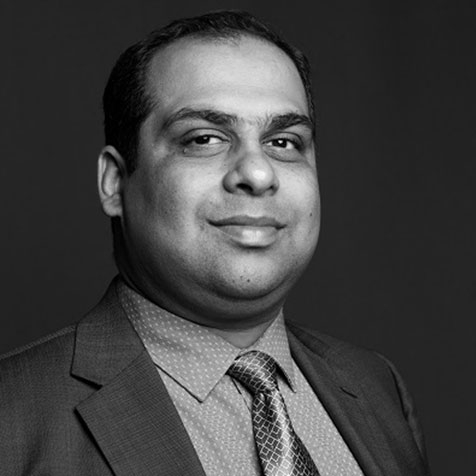 Chopra actively advances his own learning at a pace that would put most of us to shame. "Before taking a role on a board, I wanted to prepare, so I did the GAICD (graduate of the Australian Institute of Company Directors) course, a registered food quality supervisor course and a cybersecurity governance course at Harvard University."
If the food quality course sounds a bit random, Chopra points out that many not-for-profits have social inclusion programs that include cafes and hostels, where food is prepared.
Since Chopra joined his first board in 2018, on a voluntary basis, one position has rolled into several more.
He is currently an audit and risk committee member for Workways Australia and Fraser Coast Regional Council, and non-executive director on the board of counselling and mediation service Interrelate. It was a position Chopra accepted because his daughter has low-level autism, and he wanted to support other families to be able to access resources and build resilience.
For Chopra, the 15 hours a month he devotes to various committees and boards offer him great personal benefits.
"Every hour is completely worth it," he says. "If you sit on a board, you're exposed to governance, risk management, decision-making frameworks, internal controls and strategy. And that helps your decision-making skills in your own working environment."
It is also the importance of supporting not-for-profits that drives Chopra to take on the positions, some of which are voluntary, while others offer paid expenses. "When you look at many top industries and companies, they have the resources to buy accounting and audit knowledge.
But not-for-profits don't always have the ability to pay for that knowledge," explains Chopra, who also voluntarily advises some not-for-profits in areas of risk management, compliance and internal audit in relation to certification audits.
"I meet colleagues in the not-for-profit sector, and we share ideas and knowledge. We then take that back to our teams, so that we can empower our organisations to maintain a high level of financial management."
How on earth does the full-time worker find the time for so many additional pursuits? Most of it happens after 5pm, he explains.
"Sometimes I cop a bit from my wife, but she is very understanding – my family understands how important it is to support students and give back to the community. So, I work very hard Monday to Friday, but switch off Friday evening and give the weekend to the family.
"I am busy, but I've learnt over the years to be disciplined. The CPA Program taught me the art of being disciplined, and that's what I tell the students who want to do their master's degree – that if you're disciplined, you can do many things."
About Interrelate
Interrelate is a not-for-profit organisation that has been providing relationship support for parents and children since 1926. Interrelate delivers services such as counselling, mediation and parenting support to help families build strong and safe relationships and navigate life's challenges.