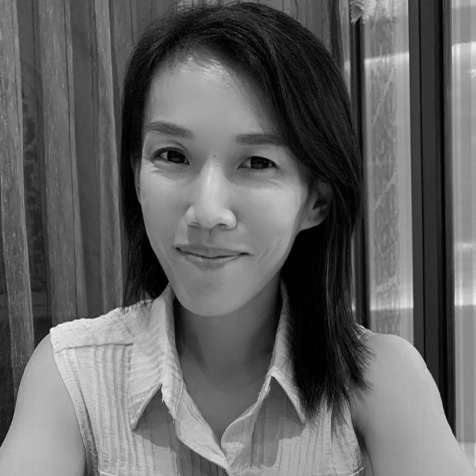 By Katie Langmore
Alice Lim CPA, senior manager in financial accounting at Micron Technology, says that parts of Malaysia have recently experienced destruction caused not only by the weather, but also by poor town planning and construction.
"There has been continuous rainfall in Malaysia for the past few months, and it does cause flash floods," says Lim, who volunteers for Tzu Chi, a global poverty and disaster relief charity. In Malaysia, Tzu Chi focuses on emergency aid, institutional care and financial aid for education.
Lim has been involved in Tzu Chi's disaster relief since the age of 10, and she knows first-hand the impact of flooding in her community.
"My mother was an active volunteer, and our home was a drop-off point for second-hand goods," explains Lim. "She taught me how to sort the recycled goods and sent me to the Tzu Chi teenager camp. I was grumpy about helping out at first, but after a while you see the impact of what you're doing and then it becomes very meaningful."
Twenty years on, Lim's home is still a drop-off point for goods donated weekly by the community to distribute in times of need to flood-affected families.
The goods are distributed at Tzu Chi relief centres, where families seek aid and accommodation when floods affect their homes. At the centres, volunteers distribute packed meals, food supplies, blankets, clothing, mats, bottled water and other necessities, as well as coordinate volunteer support for post-flood clean-ups.
On top of collecting goods, Lim works at the relief centres, shares the mission on social media and delivers corporate information sessions about the organisation.
Tzu Chi's aid has reached central and southern mainland and surrounding islands, says Lim.
Lim says she is lucky that her employer grants two days' leave to volunteer each year.
"Hybrid working has also created more flexibility [for volunteering]," she says. "As the company has a presence in other countries work hours vary, so I can sometimes balance work with volunteering."
According to Lim, families arriving at the relief centres can be, understandably, traumatised. "Sometimes people are very lost – they never expected this could happen to them," she says.
"Some of us were given some counselling training by a counsellor who works for the organisation, to help people at the centres. Sometimes it's the most important thing we do, and some of the people we help end up choosing to volunteer with us afterwards. It's wonderful."
Lim's accounting skills have been invaluable in her voluntary work.
"My study and profession have taught me to be a more organised and disciplined individual, with a close eye for details and a good head for numbers. The specific know-how in areas like accounting, tax law or business is often in high demand among not-for-profit organisations, which are typically operating on limited budgets and looking for assistance."
For Lim, using her time and skills to give back to her community is a calling that is impossible to ignore, and the communities of her region are better supported in times of need because of it.
Tzu Chi Charity Foundation
Buddhist Tzu Chi Charity Foundation, known as the Tzu Chi Foundation, is an international humanitarian and non-governmental organisation founded in Taiwan in 1966.
The foundation has a presence in more than 60 countries, including Malaysia and Australia, and focuses on medical aid, disaster relief, educational support and environmental work.