In 2012, when news spread that Ori Allon was leaving Twitter to launch a new company, venture capitalists contacted him saying: "Whatever you are doing next, we want in!"
It reveals just as much about the pulling power of the 34-year-old tech expert – whose previous companies were bought by Google and Twitter respectively – as it does about current investing trends. In a time when Yahoo! can buy Tumblr for US$1.1 billion and Snapchat's co-founder can reject a US$3 billion offer from Facebook, Allon is just the sort of entrepreneur on investors' radars.
Allon was born in Israel, studied in Australia, and has Israeli, US and Australian citizenship. Now based in New York, he is helping to cement that city's newfound status as "Silicon Alley".
The National Venture Capital Association has judged New York as one of the three best cities for tech start-ups in the US, after San Francisco and Boston. According to CB Insights, in 2013 New York-based start-ups attracted about US$2.9 billion in investments – not just from venture capitalists, but from finance, media and advertising sectors, which are rampant in the Big Apple.
Allon launched his online real estate platform, Urban Compass, in May 2013 with former Goldman Sachs staffer Robert Reffkin. The duo raised US$8 million in seed money from Goldman Sachs, Founders Fund and Thrive Capital, to name a few, and closed a Series A round of funding totalling US$20 million last September.
"It's easier for me to raise money now," Allon tells INTHEBLACK, adding that he suspects it's because investors trust him.
"They like to invest in me because I built successful businesses in the past. Previous ventures had a great outcome for investors, employers, employees – a lot of people – in a short amount of time."
Urban Compass, in essence, finds people homes to rent or buy. But that's just the start, says Allon. He wants to build Urban Compass into a system that links users to everything around them.
"Other people that live close by, businesses, activities, events. We want to connect people to people that have shared interests in your building or your neighbourhood. Think about a combination of Groupon, Yelp and TripAdvisor, but in your neighbourhood."
While Urban Compass is much like other real estate companies, employing agents who work on commission for apartments rented or sold, Allon's long-term goal is to connect people to what he calls their local network.
"It's something you couldn't do before," he insists.
"You couldn't, as a local business, say: 'I want to send this Groupon only to residents of the East Village'. There was no platform. When someone moves with us, we know exactly where he lives and we have all this data. Our user acquisition strategy is to help you move in order to build the Urban Compass network. We believe it's going to work very well."
The company fits the quintessential tech start-up image: 100 young employees in casual garb, playing pool in the office, enjoying a free lunch and subsidised gym memberships.
Everyone is in it together – from the CEO to the intern. Meeting rooms are geographically labelled after New York's boroughs: "Brooklyn" in the south-east of the office, "Queens" beside it. The main work area is "Manhattan".
Mining for data
New York, with its 8.3 million inhabitants, was the obvious launching pad for Urban Compass. But Allon is keen to roll out his scalable model to other cities including San Francisco, Tel Aviv where he grew up, and Melbourne and Sydney – where his success really began.
Allon moved to Melbourne to study at Monash University – considered one of the best universities for tech – after he completed his mandatory military service in Israel.
"Everything I heard about Australia, I just loved it," he recalls. "After an intense military service, I wanted to be in a place that was more relaxed, and just have fun and surf: chill out."
He also liked the fact that in Australia a degree in computer science takes three years to complete rather than the four required by American colleges such as the Massachusetts Institute of Technology (MIT) and University of California, Berkeley.
By 2005, Allon was doing a PhD at the University of New South Wales (UNSW). Things were moving rapidly on the web around that time. Google had opened its first Australian office in Sydney a few years prior; Yahoo! had begun using its own search technologies, and a young Harvard student named Mark Zuckerberg had registered the domain name thefacebook.com.
At 25, Allon had a particular interest in data mining and artificial intelligence. His PhD supervisor, Dr Eric Martin, had a theory about advancing the search process used in search engines. Allon was working on putting this theory into practice.
Using programs such as C++, Java and C Sharp, Allon had spent six months developing his own search engine, which he called Orion – a mix of his first and last names. Orion could return pages based on the keyword entered, and also return pages with content strongly related to the keyword. It meant users could find out information about a topic without having to go to a specific website.
The head of UNSW's School of Computer Science and Engineering at the time, Paul Compton, recalls: "It was an absolute fortunate meeting of minds that Eric was working on this theory. Ori was this get-up-and-go guy that made it work."
Around this time, Google engineer Rob Pike – considered one of the best technology engineers in the world – was visiting Australia from California. Compton had organised for Pike to stop by UNSW, luring him via his contacts at Google Australia with the promise that "Ori will be the guy to take Google down one day".
"From what I'd seen of Ori's research he clearly had huge potential for someone like Google," says Compton.
"Search was getting more and more powerful but it was the first time you could put in a search term, look at all the documents that were found in that search term, and then find what seemed to be the common words that mattered. Straight away it allowed you to do a more refined search. It could discriminate between the key words in documents."
When Pike arrived, Allon was waiting for him. "I had 10 servers on top of each other. Back then, servers were really big – and the room was really hot because servers generate a lot of heat," he says.
"There were computers everywhere and servers everywhere."
He showed Pike what he had developed, entering a query and bringing up results as planned. Then Pike had a go. "He searched for his name and his wife's name and 'Google' I think," Allon recalls.
"I was just thinking 'I hope it works well' and every time, very relevant results. A week later I had a first-class ticket to show it to Google."
The rest is what Silicon Valley dreams are made of. Yahoo! and Microsoft got wind of the software and triggered a bidding war.
"In one week I demoed to all three and they all loved it," says Allon. Google's bid was the highest and the 25-year-old went to work for the company in Mountain View.
"My team actually integrated Orion to Google search so when you use Google right now, Orion is in part of it – especially in the related search section. The metrics indicated that it really improved searches," he says.
While he appreciates the lifestyle his success allows, it was always more about the achievement than the cash.
"Ori was never in it for the money," observes Compton.
"It was more, 'Can you do it? Can you make it work? Can you get millions of people to use your technology?' It's an extremely satisfying thing if people are using the technology. That's the real reward."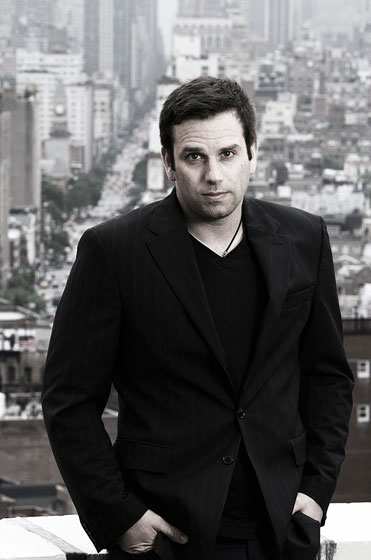 After four years Allon left Google to concentrate on Julpan, a company he founded with a group of former UNSW students and Google employees. Funded by Microsoft, Julpan was based on an algorithm that analyses activity on the social web to provide real-time search results. Julpan is the word for "Orion" in an Australian Aboriginal dialect.
Again there was a bidding war.
"With Julpan I had higher offers than Orion – the technology was better," Allon says.
Ultimately Twitter won, purchasing the company for a multimillion dollar sum. Hiring Allon was part of the deal, and he worked as director of engineering in Twitter's New York office.
"We had the best real-time search engine and discovery, [which led to] 'Discover' on Twitter. Discover and real-time search – some of it is based on Julpan technology."
While Allon's bank account was now chock-full, his appetite for business was not. Twice he'd sold programs to other companies before they'd had the chance to amass users. So Ori left Twitter, grabbed Reffkin (a Julpan adviser) and together they founded Urban Compass.
"It's in my DNA to start my own thing and try to impact the world in different ways every time," he says of his latest venture.
"Technological complexity is interesting but there is also a business base [here] which I didn't have at Orion. I didn't want to start my own search online and compete with Google.
"I've done search and discover, now I want to do something else which is a local network – that's what Urban Compass is for."
Allon has immersed himself in New York's start-up culture and also invests in clubs and restaurants. One day he tweeted about a meal with rapper Snoop Dogg [aka Snoop Lion], himself a keen investor.
"He invited us to a party, he bought us a table and drinks and we hung out," Allon tells me.
"It's not that crazy – it's New York City! If Snoop Dogg invites me to a party I won't say no."
But his latest obsession is Hapoel Jerusalem, an Israeli basketball team he's followed since he was eight. Last year, Allon spent 20 million Israeli shekels (about A$6.2 million) buying a 90 per cent stake in the team with three other buyers. The purchase means Allon is spending a lot more time in Israel, where he is also investing in a sports arena.
"The team is doing very well. They are first place in Israel and they made it to the top 16 teams in Europe. It was a good opportunity to buy the team," he says.
Australia is also in his sights.
"I would love to invest in Aussie companies," he says. "I feel very much Australian in a way that I love the laid-back attitude, I love the fact they don't chase the money. It's a very different attitude than both American and Israeli. It's not so much about that Wall Street mentality [whereby] you work 16 hours a day and make a million before you're 30."
Says Compton: "[Ori] remembers who helped him along the way … there are lots of smart people around. He's a very smart guy but a guy who is really prepared to give things a go. He's willing to work incredibly hard and push the limits."
Despite his success, Allon remains cautious.
"It's enough to have one failure for investors to doubt your ability to execute in the current market," he admits. But he also has the power of a reputation other 34-year-olds can only dream about.
"I made Google a bit better and I got some money from it. I made Twitter a little bit better and now I want to do it on a larger scale," he says.
"I don't think any guy who makes money or creates a company feels powerful. The power is not with me; the power is with everyone else. They make you successful because they love what you do."
What I've Learned
"You have to think big enough if you want to make a huge impact. There are a lot of really smart people who focus on a very narrow or specific subject. I always try to make things that are going to impact millions."
"People should value their education more. It's very important to me. I don't think everyone needs to do a PhD, but stay in school and get as much as you can out of the education system. It helped me a lot and gave me a lot of tools along the way."
"You are going to be the most successful at stuff you are excited about, stuff you wake up in the morning and can't wait to work on. A lot of people choose something just because it pays well or is convenient. I tell my friends to find something that you love to do that you would do for free.
If you do something you would do for free, that's going to ensure you are happy doing it – then if you find someone wants to pay for it or buy your company, even better. But you should go for something you really want to do."