Paul Luczak CPA works with clients in the performing and recording industries, helping them manage accounting issues around touring and royalties.
His client is the Australian singer, songwriter, multi-instrumentalist and producer Holly Rankin, who performs as Jack River. In 2018, her debut Sugar Mountain entered the ARIA Albums Chart at number 11.
The practitioner: Paul Luczak CPA
Director of Melbourne-based firm The Gild Group
Prior to establishing The Gild Group in 2015, I helped build up another music financial service company. From two of us in a basement, we built a team of 45 staff across Melbourne and Sydney. It was a unique experience – learning the good, bad and ugly of building and scaling a business.
When I decided to create The Gild Group, I had a blank canvas to start from scratch again. I was able to create engagement systems and processes and recruit people – all the pieces of the puzzle that make this whole machine work.
Last year, our business management department, which does a lot of music touring-based work, obviously experienced a large downturn.
Fast-forward to 2021, and we now have 35 staff and the family is ever-growing, with like-minded talented individuals coming in to help clients.
On the flip side, JobKeeper and the stimulus work kept the overall accounting business quite busy. We've also had a number of mergers.
We are now a much bigger family and pool of talent, having brought in partners specialising in other areas, such as hospitality and building construction.
I first met Holly as part of my role to meet-and-greet potential new clients who are interested in our services. Initially, we helped Holly and her team with compliance and traditional accounting services.
Then, the relationship naturally evolved, with Holly starting to look at new opportunities and adding a touring business. Her world just continued to expand, so it was a natural evolution to continue to provide further support to that side of her world.
What do you value about Holly?
Holly is an entrepreneur at heart. I really enjoy being that sounding board and chatting through opportunities – sometimes being the devil's advocate, other times being encouraging and helping to avoid the pitfalls of the start-up world.
The client: Holly Rankin
Recording artist and entrepreneur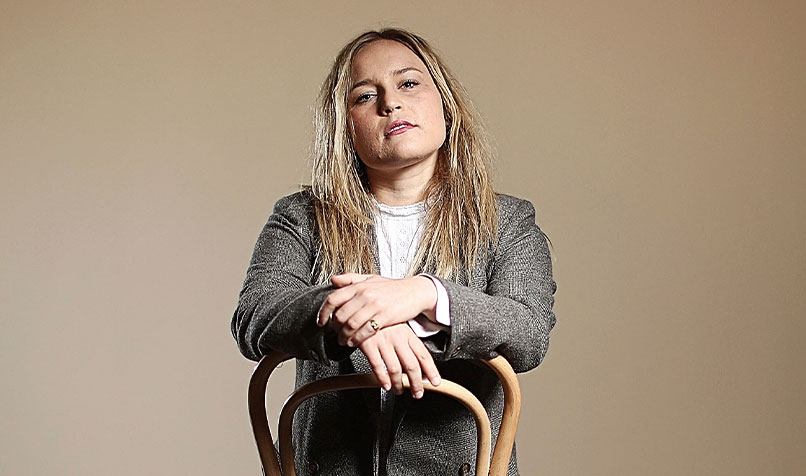 I entered the industry as a songwriter and producer in my early 20s, very bright-eyed and driven by huge goals that I'm still trying to achieve eight years later. I think it's a very slow process, breaking into the industry. I'm now 29 and finally have a sustainable music career.
I'm lucky, but I also have tried to work as hard as possible to put the right teams together and navigate with clear eyes along the way.
When COVID-19 hit, it was so sudden to have a whole year of business stripped away, with touring vanishing.
In my core business, Jack River, we experienced downturns between 60 per cent and 97 per cent. We are still experiencing that kind of downturn in revenue profit.
I also have a promoter company, where I run a small festival. That business was also swiftly put on the shelf and remains there for the moment.
In the meantime, I've taken the time to assess other areas of interest. I'm currently investigating the impact communications space and looking specifically at how the digital tools we use in the music industry can be used in communicating climate activism.
I had started my podcast, To Rebel in the Times, pre-COVID-19 and then, once we had more time, we decided to accelerate it. It is a series of conversations about cultural change with notable Australian and international artists.
It has been a very tough time for many in the music businesses, especially touring businesses, but I have a lot of different things that I'm interested in, so I found it quite OK to refocus during that time.
We are living in a time where the entertainment industry changes overnight and, therefore, revenue streams change overnight.
I met Paul when I was looking for a new accountant. I found him highly creative, as well as extremely good at what he does. He is constantly challenging me and mentioning different things that are happening, so we are able to react with the flow of the industry.
What do you value about Paul?
The more I can be honest with Paul as my accountant, the more I definitely grow as a business person.