At a glance
Max Loh FCPA is managing partner and Asean IPO leader at EY Singapore and Brunei.
Loh's experience in assurance and business advisory services spans technology, food and beverages, construction and manufacturing, among others.
One of the highlights of Loh's current role is providing advice on growth opportunities, risk management and strategies for navigating complex business challenges.
Max Loh FCPA, EY Singapore and Brunei managing partner, has had a career that spans the old and the new. The new does not faze him – indeed he thrives on it. No matter how complex and sophisticated the work gets, his attitude towards it remains the same.
Work as a senior accountant in Singapore is about dealing with the technological and transformational shifts that have become so much a part of life in South-East Asia. It is not unusual for Loh to be engaging with and auditing digital, gaming or crypto companies that raise capital across multiple platforms.
Cross-border work is also now more common, and Loh says this makes the job both more complex and more interesting. "We now deploy more multidimensional skill sets, including the use of specialists in valuations, tax, financial derivatives and technology," Loh says.
"COVID-19 really has had a big impact on the way we work, engage and communicate, as well as brought up more issues to consider, such as the impact on industries and business models, as well as the quality and valuation of assets," he says.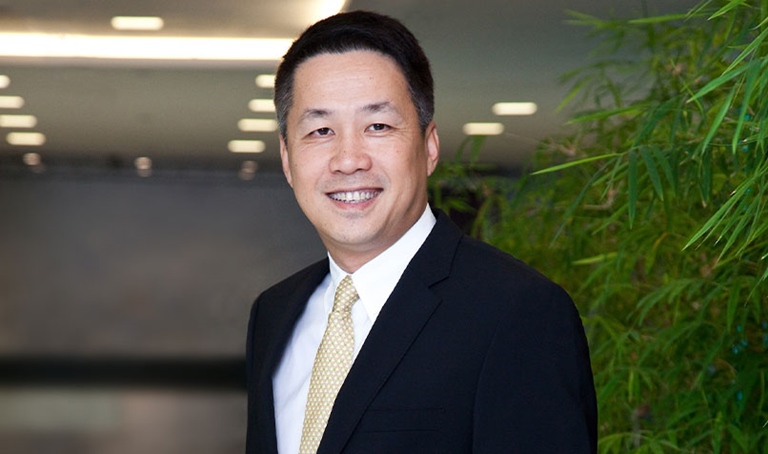 Loh grew up in a middle-income household in Singapore. As a student, he excelled in maths and sciences, but economics always interested him the most. When he was offered a place to study either law or accountancy at the National University of Singapore, he opted for the latter.
The CPA qualification, which Loh gained in the late 1980s, helped him to see that the profession is vital in helping stakeholders solve pressing challenges and take advantage of business opportunities.
By then, Loh was in his first job, at global accountancy firm Arthur Andersen, which at the time was the smallest of the "big eight" accountancy firms in Singapore.
This smallness suited Loh to a tee. It meant everyone had to take on many different tasks, and there was lots of camaraderie.
"We knew just about everyone in the organisation," Loh recalls. "We'd all be involved in financial and internal audit work, IPOs, due diligence work, corporate finance, feasibility studies and even corporate restructuring and insolvencies.
I always thought that if you want to be a complete professional, depth and breadth are imperative, and you should have the skills to do all these things comprehensively.
"We worked really hard, and the years passed by very quickly, because you never had time to look back."
Team work
Loh built a strong client base with a team he felt comfortable with. Midway through the 1990s, he became a partner and then financial audit leader – until Arthur Andersen's fall from grace in the early 2000s.
When other firms came calling, Loh knew exactly what he wanted – if he came to work for them, they'd have to hire his entire team, not just him. It was EY that eventually took on most of the Andersen team, and Loh became assurance partner.
In 2011, EY asked Loh to take on the role of managing partner Asean and Singapore. Initially, he hesitated – he was confident enough, but felt the role was several steps higher, whereas he had always been trained to take things one step at a time.
"Why not first make me head of audit? I can do that," Loh jokingly told his boss at the time. "They were more ambitious for me than I was for myself," he laughs.
Loh took the job, where he remained for eight years, also wearing a second hat as Singapore managing partner. At first, this was a real challenge.
"I had to quickly get up to speed with the business across the region, as well as navigate between the assurance part of the business, which I was intimately familiar with, and everything else in our multidisciplinary professional services firm.
"It helped immensely that all my country leadership and partners were experienced and seasoned professionals. My role was to execute on our strategy, connect the dots as seamlessly as possible, so as to ensure we bring the best of EY to every stakeholder."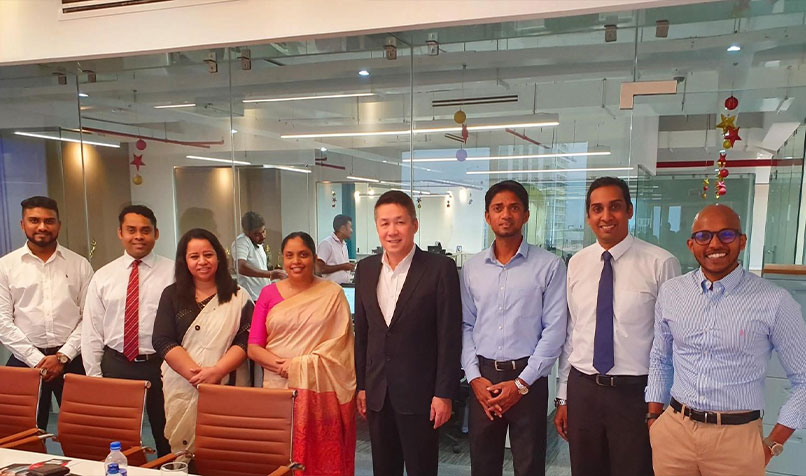 Loh stepped down from his Asean role in 2019 to ensure good stewardship and leadership succession. With his focus now solely on his role as the EY Singapore and Brunei managing partner, as well as Asean IPO leader, Loh's strategy of keeping things simple in an ever-changing world began paying real dividends.
"I now have more bandwidth to take on client engagements, engage with clients, drive account management and contribute more broadly to the community. It's what I like to do best," he says.
His role as EY Asean's IPO leader is all about driving thought leadership to each of the partners in their localities. The IPOs must be prepared and executed in their own markets, even if the business they are involved in is cross-border in nature. Loh sees his role in Singapore as offering the regional players his advice on growth opportunities, risk management and how best to navigate complex business challenges.
"We can share the market nuances in this part of the world, edit it for the clients in question, and bring that thinking and execution through," he says.
Decades ago at Andersen, Loh leaned the lesson of "Think straight, talk straight". This strategic approach does not age, even as the accountancy profession moves towards ever-greater digitalisation, sustainability becomes the new ethos and transformation is the must-have to stay relevant in an uncertain world.
"How do you value a hotel when occupancy rates have dropped from 90 per cent to 10 per cent because people can't travel?" Loh asks. "In the same way, how do you value a pharmaceutical company that now has a global vaccine product, or when intangibles now play a much bigger part of a company's worth than the tangibles that you see on a company's balance sheet?"
In all of this, the accountant must remain the bulwark of logic and good sense, Loh says. "It's about knowing the sector and industry, the business model and trends, and what are the pertinent issues and risks you need to deal with."
Loh's strategy is based on a few simple tenets: do the right things, do things right and remain principled. Don't get drawn into something you can't deliver on. Be pragmatic, positive and know what outcomes you want. "There can be no compromise to quality delivery," he adds.
The last tenet is probably the most important. "Have a purpose and live it daily," Loh says. "The north star sets the direction of who we are, our raison d'être and what we do each day to unwaveringly deliver value to all our stakeholders, including our clients, people and the community."
Loh has the following advice to early career accountants. "Imagine a career with no limits on what is possible. It's up to the young accountant how they leverage that to achieve their potential and aspirations. It's theirs to build."