At a glance
In the past, the vaccines market has made up a small portion of the trillion-dollar global pharmaceutical industry due to lower profit margins.
The high costs and complexity of large-scale vaccine manufacturing are the reasons for market dominance by four major players who account for about 85 per cent of the market.
The race to develop an effective COVID-19 vaccine has driven increased research collaboration, and is set to change the industry significantly in the future.
The US$35 billion (A$49.6 billion) vaccine industry received a shot in the arm last year, when the COVID-19 pandemic triggered a global race to combat the deadly virus.
Biotechnology behemoth CSL became a leading contender, with a deal to produce 30 million doses of the University of Oxford and AstraZeneca vaccine and 51 million doses of the University of Queensland's shot, if successful (it wasn't).
CSL's earnings spiked to US$2.1 billion (A$3 billion) in 2020, a rise of 17 per cent on the previous year and a testament to just how lucrative the vaccine industry has become.
It wasn't always this way. The vaccine market makes up a small percentage of the trillion-dollar worldwide pharmaceutical industry. Profit margins for vaccines, which are generally administered once a year or once in a lifetime, are far lower than those of daily drug treatments.
Pharmaceutical company Wyeth, now owned by Pfizer, stopped making influenza vaccines almost 20 years ago because the margins were so low.
However, the industry has grown sixfold over the past two decades, largely due to increasing global demand for vaccines, especially in developing nations. Since 2000, GAVI, the Vaccine Alliance, has provided vaccinations for 760 million children in some of the world's poorest countries.
The introduction of "blockbuster" vaccines, such as Gardasil, the human papillomavirus vaccine launched by US drug maker Merck in 2006, has also contributed to the growth.
Worldwide sales of Gardasil topped US$3.15 billion (A$4.5 billion) in 2018, outpacing the previous year's sales of US$2.31 billion (A$3.3 billion) and signalling further growth for a market predicted to be worth US$62.2 billion (A$88.2 billion) by 2027.
High costs, huge risks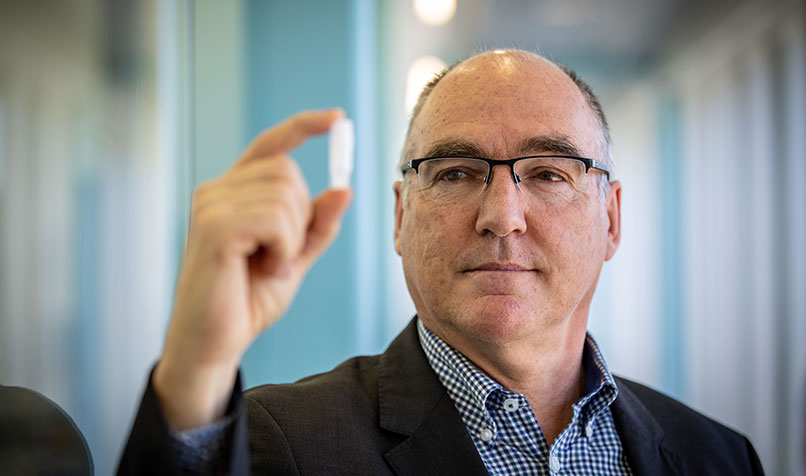 The science and economics behind the vaccine industry have evolved significantly since the world's first public vaccination station – for smallpox – opened in the UK in 1800.
The cost and complexity of manufacturing vaccines at scale help explain the dominance of four pharmaceutical giants – GlaxoSmithKline (GSK), Sanofi, Merck and Pfizer – which account for about 85 per cent of the market.
"There's about 170 million doses of the flu vaccine made globally each year, and the majority of them are still made in chicken eggs," says Shane Storey, senior research analyst healthcare and biotechnology at Wilsons Advisory.
"Increasingly, we'll see that transition over to cell-based manufacturing, but if you're making a live attenuated vaccine, you are growing large amounts of infectious virus particles, and you need the facilities to do that safely and efficiently with the right quality controls.
"It costs a lot," Storey adds.
"You and I are not about to start a vaccine company tomorrow."
At the preclinical trial stage, vaccines have about a 7 per cent chance of succeeding, while the ones that make it to clinical trials have about a 20 per cent chance.
Professor Brendan Crabb AC, director and CEO of Melbourne's Macfarlane Burnet Institute for Medical Research and Public Health, says that, prior to COVID-19, vaccine manufacturers would spend between US$1 billion (A$1.4 billion) and US$2 billion (A$2.8 billion) before they could even sell a single dose.
"Who's got that kind of money, together with the risk that the vaccine is not even going to work?" he says. "The payoff is huge when it happens, and that's why they are called 'blockbusters', but there is so much risk associated with whether it will work or not."
Vaccines must undergo three phases of clinical trials in humans before they can be licensed for commercial distribution, and this can take years, largely due to the cost of each step.
The final stage of vaccine production is the most significant, says Professor Hilary Thomas, KPMG's chief medical adviser in the UK and a member of the global Centre of Excellence in Healthcare and Life Sciences.
"The main costs, as with any new clinical development, tend to be when you start trialling it with larger numbers of people, because that takes time, and you've got to track quite a lot of detail about what's happening to them," Thomas says.
"In the case of the COVID-19 vaccines, we're seeing tens of thousands of patients going into clinical trials. The cost of laboratories and benches is completely dwarfed by the cost of phase three trials."
The profit in saving lives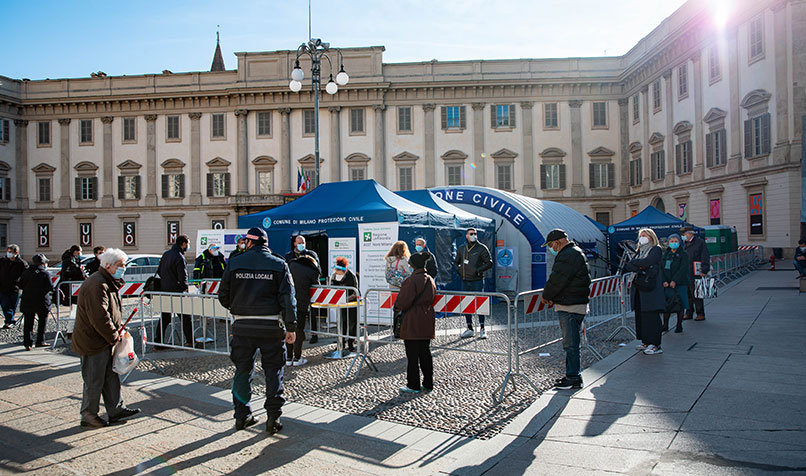 In a crisis like COVID-19, however, much of the cost is covered by the taxpayers.
The US Federal Government, for instance, poured more than US$9 billion (A$12.8 billion) into the development and manufacturing of candidate vaccines last year.
Researchers in the UK benefited from £84 million (A$154 million) of new government funding. In Australia, almost A$6 million in additional funding from the Medical Research Future Fund's (MRFF) Coronavirus Research Response was allocated to support research and development of the country's COVID-19 vaccines.
Crabb explains that throwing money at a problem can "radically speed up the process".
"The main reason vaccines take so long is the agonising risk-benefit equation for investors," he says. "Every step of the way, an escalating financial risk is cautiously taken and analysed within an inch of its life. Money makes a massive difference to speed."
Vaccine profit margins differ depending on the sector. Paediatric vaccines, for instance, benefit from a recurring patient population.
"Babies are born each year that need to be vaccinated, so you've got a nice repeat business," says Storey. "As time goes on, you can work out how to bring your costs under control and extract some nice margins."
Profits for vaccinations like influenza, however, can be harder to predict.
"Even though you have the same population turning up every year, you have a different [influenza] virus popping up each year, too, so the composition of the vaccine changes year-on-year," says Storey.
"Every year, there is also a substantial amount of vaccine that is unused and returned. That typically comes off the gross margin."
Ethical questions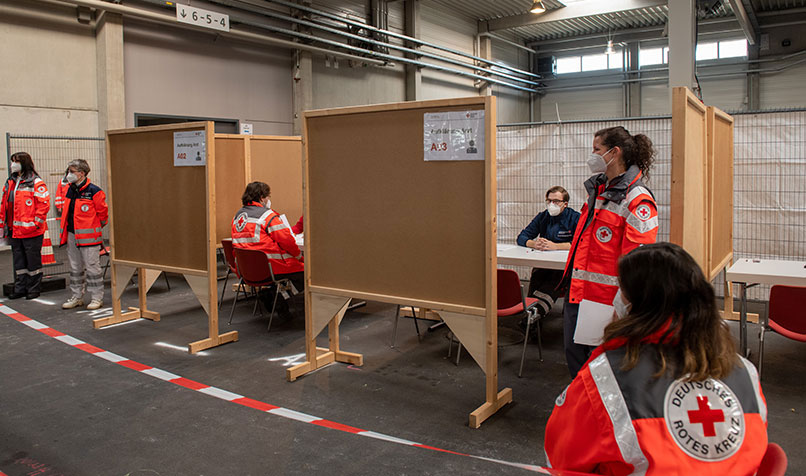 In contrast to the influenza vaccine, every single dose of a COVID-19 vaccine will be highly prized across the globe. Dr Jane Williams, researcher and medical ethicist with the Sydney Health Ethics team at the University of Sydney's Charles Perkins Centre, says this presents significant ethical questions.
"With a pandemic vaccine, there's always going to be scarcity, at least initially, and that's where the ethics comes into it," she says. "It's just impossible to make enough in one go. The Australian Government's position is that everybody who needs the vaccine will get the vaccine eventually, and that's the best anybody can do. But, if we're in a disastrous situation, who gets it first?"
Williams's current work focuses on planning for infectious disease emergencies.
"When I was looking at the pandemic plans for what was assumed would be a pandemic influenza, even small countries that aren't poor, like New Zealand, for example, really struggle to ensure that they'll get adequate vaccines quickly, because it's essentially all about making deals with the [pharmaceutical] companies to try and negotiate a price," she says.
"If you are a country with a small population, you don't have much bargaining power, because you're not buying a massive volume of vaccine."
Thomas notes that the pandemic has seen many big pharma companies commit to prioritising wide-scale distribution over purchasing power.
"The interesting thing with COVID-19 is that some of the [drug manufacturers] have said that, at a time like this, they can't be seen to be profiteering," she says.
"Whatever margins they're making, they won't be comparable to the margins that they would be making in other settings. Not everybody has said that, and it will be interesting to see how it plays out."
Vaccine research under the microscope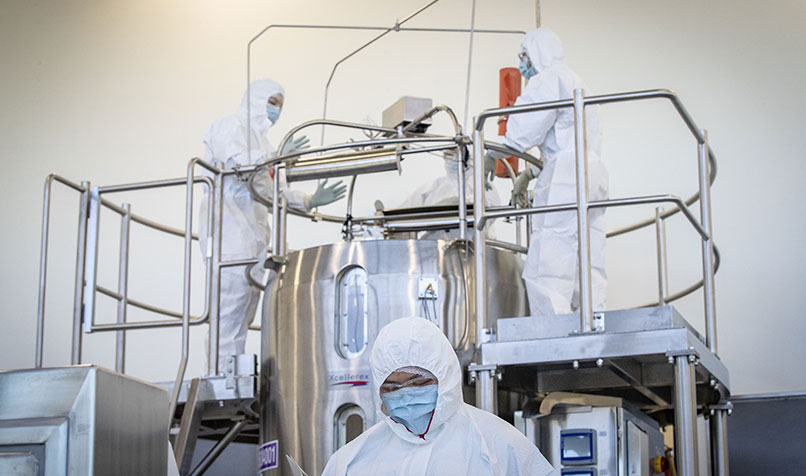 The COVID-19 pandemic looks set to transform the vaccine industry, and Thomas expects greater collaboration among key players.
"We're seeing this already," she says. "An example is GSK and Sanofi – they are the only two major producers of the flu vaccine, so they would normally be competitors. They're actually working together on the COVID-19 vaccine.
"I think this crisis has shone a different light on the industry, which is often seen by people as being of high margin and slightly greedy."
Elizabeth De Somer, CEO of Medicines Australia, says the pandemic has presented "tremendous learnings and opportunities".
"I think that with some of the mechanisms to make these processes more efficient, it may be difficult to maintain momentum, because it costs more to do things in parallel and do things quickly," she says. "There is an incentive when you've got lots of sick people, whereas if you're testing vaccines for some diseases that may not be as rampant as this one, it may be harder to speed those things up.
"However, I think that there are some opportunities for efficiencies and speed, and for continued collaboration across science, industry governments and philanthropic organisations. This sharing of information and data is for the public benefit and that's been a great learning."
Crabb says COVID-19 has renewed attention on the economic value of health and medical research.
"I grew up working on influenza in my scientific career, and it was so obvious that what we needed was an influenza vaccine that you just took once and it protected you against all strains. That's technically a complicated thing to do, which is part of why there isn't one, but mostly it's because there's a lack of will to do it.
"If you had a COVID-like mentality that said, 'by next year, we're going have one of these vaccines', it would happen."
Crabb believes the pandemic has renewed the impetus to make better vaccines, as well as new ones for pandemics of the past, such as malaria and HIV.
"To the barriers that were once considered insurmountable, such as to make a universal influenza vaccine, COVID mentality now says that nothing is insurmountable," he says.
"Let's take it on. We don't need to rely on importing a technology or waiting until someone else does it. Let's just do it."
Covax to the rescue
Levelling the playing field for lower-income countries.
According to data from the World Health Organization (WHO), there were 172 COVID-19 vaccines in pre-clinical development and 63 in clinical development as of January this year.
The COVAX facility, co-led by the GAVI, WHO and the Coalition for Epidemic Preparedness Innovations (CEPI), is a financing scheme that will enable fast and equitable access to the successful vaccine for participating countries and lower-income nations supported under the scheme.
Almost 180 signatory countries, including Australia, New Zealand, China and Singapore, have joined COVAX to pool their money to try to level the playing field and ensure lower-income countries also get fair access.
Australia's initial A$123 million investment provides the opportunity to buy doses for up to half the country's population if one of the vaccines in the scheme is successful, with purchases of doses to be negotiated as potential vaccines are proven to meet safety and effectiveness standards.
The distribution challenge
Using technology to drive a global vaccination campaign.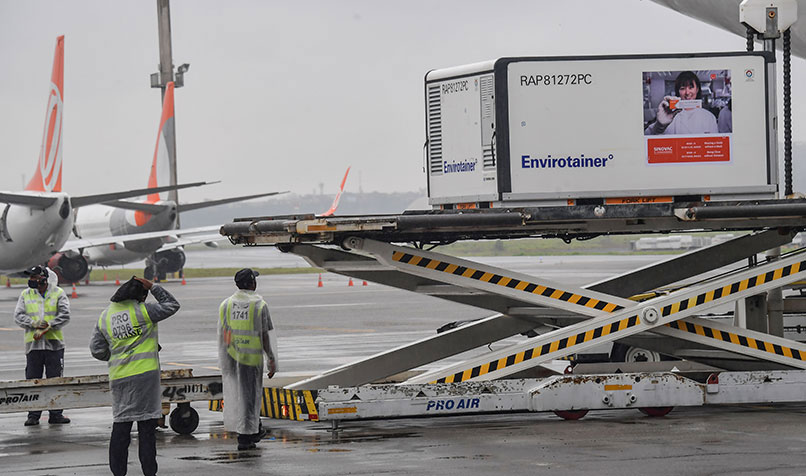 The world is on the cusp of one of the largest mass vaccination campaigns in history, and, when a vaccine is finally ready to be administered, new challenges will emerge. Along with demand exceeding initial supply, delivery and logistics issues could lead to supply chain interruptions, and health agencies will need to quickly prioritise eligibility.
A mass outreach, coordination and scheduling campaign will be needed for governments and healthcare organisations to manage vaccine programs at scale. Companies such as Salesforce are preparing to assist.
Salesforce has launched Work.com for Vaccines, which is made up of existing Salesforce Customer 360 products, and can be extended by customers to build and scale their vaccine administration programs.
Barry Dietrich, senior vice-president and general manager, public sector and healthcare APAC at Salesforce, says the technology will also help organisations to monitor outcomes and experiences after receiving the vaccine.
"This will be critical for assisting health agencies and organisations assess the potential safety and efficacy of their vaccine program," he says.