If women in business needed a role model for the ages they wouldn't have to look further than Helen Coonan: former barrister, former cabinet member in the Howard government, and currently one of the most prolific and versatile directors in Australia.
Just shy of turning 71, Coonan shows no visible signs of slowing down. Indeed, on 1 November she begins duties as chair of the Australian Financial Complaints Authority (AFCA).
It's a role that comes with its share of controversy and political heat. The Royal Commission into Misconduct in the Banking, Superannuation and Financial Services Industry has revealed the egregious underside of the financial services industry. The public is warier of financial advice, the proliferation of flawed insurance and credit products, and the institutions that market them.
AFCA is the new one-stop shop for consumer complaints about financial products. People will be looking very keenly at its performance as a fair and equitable complaints tribunal – and Coonan knows it.
"I've never been afraid to try something new," she says with confidence. "That's pretty much what my entire career has been about."
Courageous beginnings
Turn back the clock a few decades and witness the evolution of someone who (in her own words) was "never afraid to turn up". Few know or remember that aged just 25, she was the first woman in Sydney to set up her own legal practice, or that it was exclusively devoted to women's legal rights.
Coonan was also instrumental in establishing the women's refuges and health centres in Sydney's west in the early-to-mid 1970s, housing residents who had been beaten, harassed or otherwise abused.
Coonan was involved in the sisterhood years before more outspoken and left-leaning advocates for women's rights took up the cause. She has felt the prejudices as deeply as any, but says: "I just got on with it". However, she has reservations about quotas and gender management, believing that women only need to get stuck in and be good at what they do.
Coonan is still turning up. She now sits on numerous boards, including Crown Resorts and Snowy Hydro. She has been a corporate lawyer, was admitted to the bar in New York and Australia, and was the first ever female member of a federal cabinet to take on Treasury responsibilities.
Of further note, perhaps, is that she was also federal minister of communications during the turbulent years of the Telstra privatisation. She remains heavily involved in causes to advance women in business. Arguably, no other Australian (of either gender) has such a wealth of experience in business, government, legal and social circles.
Inclusion and diversity from an early age
Wind the clock back further, and the roots of Coonan's attitude about never taking a back step become even clearer. She grew up in the tiny country town of Mangoplah, between Albury and Wagga Wagga in New South Wales. As she describes it, boys and girls, Indigenous and non-Indigenous, were all treated the same. She attended a school with just 28 students in all, rode a horse to get there and mucked in with the boys. This was inclusion and diversity before the terms became part of the social vernacular.
"It made me a very resilient and confident kid," Coonan says. "Nobody cared if you were a girl or boy. You could just go and ride your horse and be free. I always had great aspirations – I knew I wanted to do things ... but what direction? My older sister showed me the way. She was not just the first ever woman from the district to attend university, she was the first ever person."
Coonan's conservative political views did not preclude a heightened social conscience – she had witnessed some of the disadvantages and injustices experienced by women in the bush.
"There was a friend of my mother who had been subjected to domestic violence. She had to leave the property because it was owned by her husband's family. Even as a kid of 10, I remember thinking, that's just not right."
Go your own way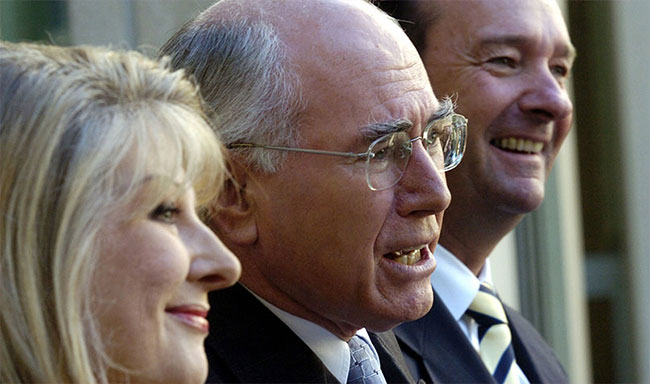 It's as if nobody told Coonan she couldn't do things, so she just did them. If there was injustice, it dawned on her that it was always better to fix it from the inside. She was one of a handful of female law students at Sydney University in the late 1960s, the first to establish a female-centric law firm and one of the first to conceive the initiative of safe spaces for women suffering duress.
There was another first as well – a women's health collective in the inner western Sydney suburb of Leichhardt.
"What can I say," Coonan laughs. "I was always very good at spotting opportunities."
Coonan says she was one of the few women of the time who knew how to incorporate charities. She certainly knew enough about company structuring and implementing budgets and made sure the health centres and refuges were fiscally responsible and financially sound.
Fast-forward a few decades and in 1996 Coonan was again among the minority (albeit in a majority government): a female senator with a flair for commercial law. She would eventually be appointed minister for revenue and assistant treasurer after the 2001 election victory and would serve on the expenditure review committee with treasurer Peter Costello and finance minister Nick Minchin.
She helped implement the ground-breaking goods and services tax (GST), made major reforms to superannuation (including choice of funds and portability of accounts) and was instrumental in the introduction of the co-contribution for low-income earners trying to save for retirement.
She was tasked with resolving the crisis that swept through Australia's insurance market, precipitated by the collapse of general insurer HIH. She would also be involved in reforming tort law that reshaped the delivery of insurance in public liability, medical indemnity and professional services.
Financial complaints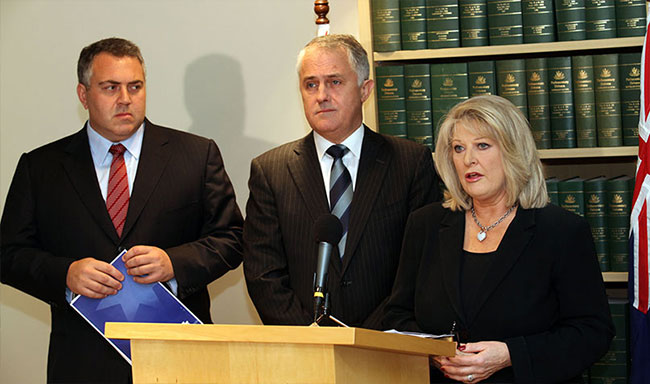 Coonan's CV is studded with political, legal and commercial expertise but just as importantly, it's underwritten by a strong social conscience. Who better, then, to take on the role of chairing AFCA, which is the result of an amalgamation of three existing external dispute resolution (EDR) schemes – the Financial Ombudsman Office, Credit and Investments Ombudsman and Superannuation Complaints Tribunal. It resulted from a government-appointed review, led by Melbourne University's Professor Ian Ramsay.
Coonan's mission is to make AFCA not just a place to hear complaints, but also a more effective agent for mediation. Being the true lawyer she is, she says the body needs to act as a go-between, mediating between industry and the financially aggrieved.
"I want to flip it around and make it an outreach organisation and help members to clarify rules, so they understand the consequences of not bringing out their dead and not sorting out their own problems," she says.
There is, of course, a stick as well as carrot. This is a user-pays system. The more complaints a firm attracts, the more it will cost to adjudicate.
"Having said that, we will help them with internal dispute resolution and remediation systems. What I would ideally like is for complaints to be solved before they even get to us – it's like helping people to go to mediation, with court as a last resort."
Coonan is aware of most of the misgivings relating to such a "super-sized" complaints authority. Problems besetting the Big Four banks might logjam the system, leaving other industries with fewer resources and time to deal with their own problems. The Financial Ombudsman Service received just over 40,000 disputes from 1 July 2017 to May 2018, and AFCA estimates it will handle over 55,000 disputes in 2018-2019.
"We don't want a boa constrictor with a chicken in the middle of its neck," Coonan says.
A streamlined system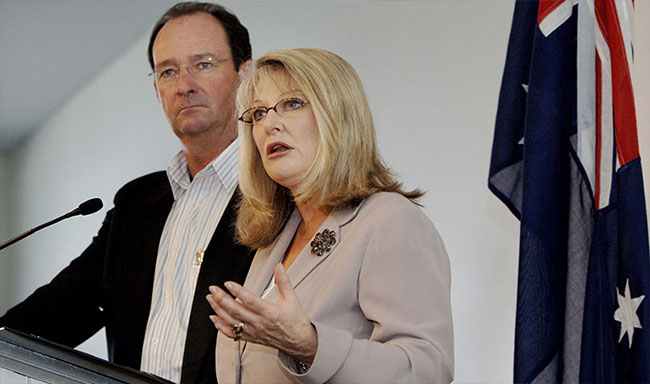 While she can't guarantee a traffic-free complaints authority, Coonan maintains it will be well resourced and effective, and promises that under her remit it will be responsive and transparent. It must also stand up commercially.
"We are in the business of solving disputes and the business model we have should be able to deal with whatever comes our way," Coonan insists.
"We will have 38,000 members, around 50,000 complaints by next year and we'll have a staff of 500."
Some suggest AFCA won't have proper powers to impose penalties or bind third parties to its decisions. Both its power and accountability might be limited because it is a public company limited by guarantee rather than a statutory body. However, this is only half correct, Coonan responds. AFCA's superannuation jurisdiction and powers are underpinned by statute, whereas non-superannuation decisions are contractually binding on members.
"AFCA will be able to do exactly what the Superannuation Complaints Tribunal has been doing," she affirms. "It will have the same powers."
Coonan says the advantage of a one-stop shop is that complainants will no longer have to navigate multiple systems and jurisdictions, which was the nub of the problem when the three EDRs ran independently.
"We're building expertise across the whole financial services industry – including superannuation complaints," she says.
There will be broader jurisdictional and increased monetary limits. Not only will the authority be run by an independent chair and board, there will be four industry representatives and four consumer representatives. Even so, there is currently no fund of last resort, which means that if a firm can't pay the genuinely aggrieved, complainants may not receive adequate redress.
This might be set to change, however, with Coonan pointedly noting that such a fund is being seriously looked at.
"It is likely the royal commission will recommend this, and AFCA will possibly have power to administer such a fund," she reveals.
Coonan's message for accountants
Coonan's message to accountants and financial professionals could not be clearer.
"My best advice to the professions is to be open and transparent. If you identify a problem, don't hide it under the rug until someone else finds it. Bring out your dead and compensate them. Fix the problem before it becomes an issue. Be proactive at finding your own problems."
She also gives the impression that accountants and auditors will be among the least of her problems.
"In my experience, the industry bodies for these professions offer an excellent leadership role for members," she says. "They're developing standards, helping members understand regulatory challenges and applying strong policies from within."
Given the anti-bank, anti-financial products sentiment that currently pervades, Coonan is aware of how politically charged AFCA's performance might become. After all, the royal commission has found some seriously rotten eggs: "There were some appalling financial scandals and conflicted business models, and there are structural problems which must be addressed," she states.
"I know there's a big task to restore trust and confidence – and we're a small part of a bigger picture."
Coonan, as ever, remains optimistic, and her typical "roll up your sleeves" attitude to everything is never far from the surface.
"Of course, there will be bedding down issues," she concedes. "But there are lots of work streams going down at the moment to ensure that come 1 November, we'll be out of the box."