At a glance
Dr Can Van Luc is chief economist at the Bank for Investment and Development of Vietnam.
Luc is directly involved in advising on government policy for banking and finance.
He is passionate about ensuring more people benefit from Vietnam's economic growth, and enhancing the financial literacy of everyday people.
By Minh Nguyen
Before heading off to work each morning, Vietnamese economist Dr Can Van Luc CPA drops off his children at the bus stop.
Those who have the four-wheel means to shuttle their children to school are in the minority in the motorbike-crazed Hanoi. It is also a far cry from Luc's own boyhood days, when he would trek four kilometres each way to get to school.
Luc, now a government adviser and globe-trotting economist, has come a long way since the post-war days of his youth – and so has his country.
Luc's journey also tracks the journey of Vietnam. The boy who experienced northern winters without enough clothing became an economist at Vietnam's leading Bank for Investment and Development of Vietnam (BIDV), with stints at Harvard and the International Monetary Fund. The war-torn country that experienced food shortages in the 1980s became a darling of foreign investors that today has one of the fastest-growing economies on the planet.
As the world grapples with the pros and cons of global trade, Vietnam has turned out to be a poster child for the windfall that is possible when globalisation goes right. In addition to developing a close friendship with its erstwhile battlefield foe the US, Vietnam has lifted millions out of poverty, become a leading source of the world's rice, coffee, clothes and smartphones, and signed trade deals left and right, to the envy of its South-East Asian peers.
Along the way Luc has had a front-row seat for the national transformation. Today he is the chief economist at the state-owned BIDV, the country's second-biggest lender by market value. He also helps shape key state policies as a member of the government's National Fiscal and Monetary Policy Advisory Council, which meets once a month.
These and other roles put Luc in a prime spot to take part in some of the most important debates Vietnam is having as it stands on the cusp of its next major transformation – debates from how best to prepare for the digital economy of the 21st century, to how the country can enjoy inclusive growth to avoid the populist backlash against foreign trade seen in rich nations from the UK to the US.
"Vietnam is growing very fast," Luc says. "We need to identify where we are now, where we want to go in 10 years' time, whether we want to become, let's say, a medium or high-income economy. And then, how can we do it?"
Ping pong diplomacy
Born in the crucible of war, Luc recalls the power outages and the occasional days without shoes that marked the early part of his life.
When the Vietnam War ended in 1975, the country went through an existential transition economically. Land ownership was restructured, businesses were nationalised and food rationing was common, with families lining up for their disbursals, sometimes placing a brick in line to hold their spot.
Then, as neighbouring China shifted towards capitalism under Chairman Deng Xiaoping, Vietnam moved towards a market economy under the Doi Moi reforms starting in 1986. The nation began to open up to international trade, creating opportunities like the one that befell Luc in 1999, when he went to Australia for the first time.
Even tropical Vietnam's sultry summers did not prepare him for the 40 degree heat of Melbourne. At Monash University he underwent the rite of passage of a young man studying abroad alone, from learning to cook for himself, to homesickness, to befriending foreigners.
He felt the loneliness of being in a foreign country to study without any kind of support or connections, friends or other clubs or societies. "It was really a tough time for foreigners."
Luc found a surprising trick to ease this new challenge: table tennis.
Like the ping pong diplomacy that thawed the Cold War relations of the US and China, Luc found the table sport to be a smooth way for him to connect with new people in a new country – and he was good at it. At Monash University he played competitively, becoming president of the school's table tennis club and making friends as he went.
That, along with involvement in Vietnamese student clubs, became a goto tool to meet new people that he would repeat wherever his travels took him, from his studies at Boston University through the Fulbright Program, to his senior fellowship at the Harvard Kennedy School.
"It was a very exciting time actually," Luc says. "I applied the same model when I was working in America, and it was working very well."
What he took from the experience could also be said of Vietnam's economic approach, as Luc puts it: "If we want to be successful, we must adapt."
To this day, Luc still plays table tennis once a week. He still travels, whether to give lectures at his alma maters, to act as a visiting scholar at the Federal Reserve Bank of Boston, or to take his children on overseas tours to expose them to other cultures.
Advising government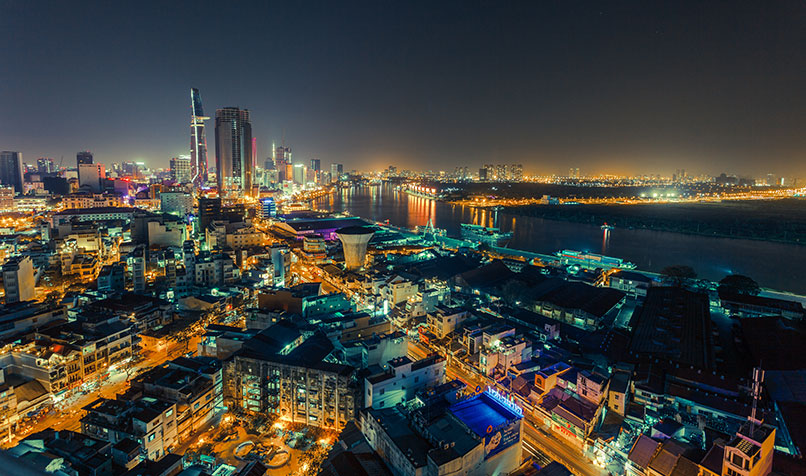 From his home base in the capital city of Hanoi, Luc is directly involved in advising on government policy for banking and finance. While Vietnam was spared the brunt of the global financial crisis in 2008, it suffered its own banking crisis not long after as domestic lenders buckled under the weight of non-performing loans, driven by loose lending and high credit growth. Luc was part of discussions to rein in the bad debt, creating a centralised asset manager to buy up some of the debt and form a market to trade it.
"The banking system and the financial sector in general, they are the key pillars in any society," he says. "If they are in turmoil or if they are in distress, there is normally a lot of contagion effect, so we need to be very careful and we need to control that."
In other ways analysts have viewed Vietnam's management of the financial sector as an example of what might have been. Critics decried the US after it declined to jail any bankers for their role in the global financial crisis. In contrast, Vietnam has not hesitated to prosecute a number of misbehaving bankers in recent years, for crimes ranging from embezzlement to lending scams.
The experience also laid bare the struggle between state intervention and a free market. It is a struggle relevant both to a communist country and populist conversations happening globally about how much the state should help people during economic disruption. From the subsidies for farmers in India and Canada, to corporate tax breaks handed out by American cities and European states, there are limits to the free market in every corner.
No one left behind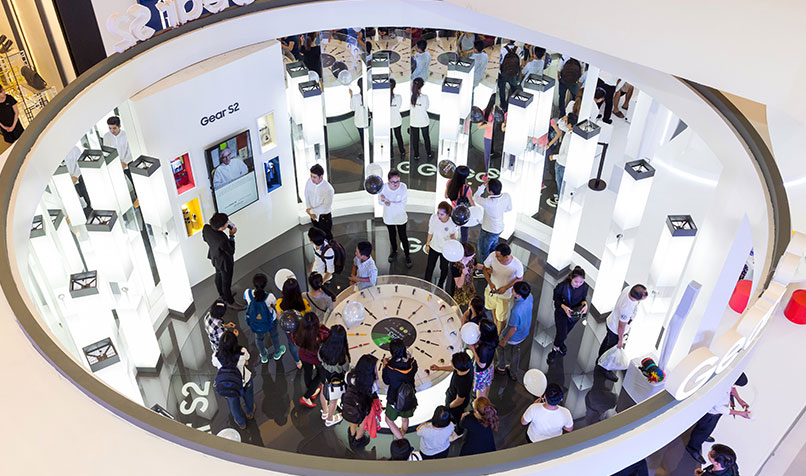 While participating in high-level public policy, Luc also cares about financial inclusion at grassroots level, part of Vietnam's broader plans to ensure more people benefit from its record economic growth. Some of his projects include programs to bring mobile banking to underserved areas, promote the cashless economy, and increase the financial education of everyday people.
"I'm also advising the government on how we can develop a strategy for financial inclusion in the country," he says. "That is one of the key areas I have been working on and I am quite happy with the outcome."
Luc believes technological advancements have major implications for the workforce. "We need to rearrange and train our people, so they can catch up with the new developments when they are replaced by robots and automatic processing systems," he says. "We also need to develop our strategy based on digital business rather than manual operations."
Vietnam remains fond of five-year plans, or in Luc's case a 10-year plan for the next phase of the economy, from 2021 to 2030. He says the government is strategising how to best equip its people for the internet economy, the rise of the robots and other changes to come in the next decade.
In the past, Vietnam relied heavily on foreign investment, similar to China's practice of tapping factories to become an exporting juggernaut, while selling a vast variety of farm goods. In fact, Vietnam's geographic location next to China has been both a blessing and a curse.
The challenge is to carve out its own identity while drawing investors who aim to implement their "China Plus One" strategies, to take advantage of Vietnam's dozens of free trade pacts, or to find a China alternative amid a trade war with the US.
"In summary, I conclude there are more opportunities than threats," Luc says of the trade war. Notwithstanding major risks for Vietnam, such as the conflict's ability to slow down global trade, or for the US to turn its tariffs on Vietnam after China, he is overall bullish: "We can have more opportunities for exports, for attracting new investments, due to the relocation strategy adopted by US and even Chinese companies."
Billionaires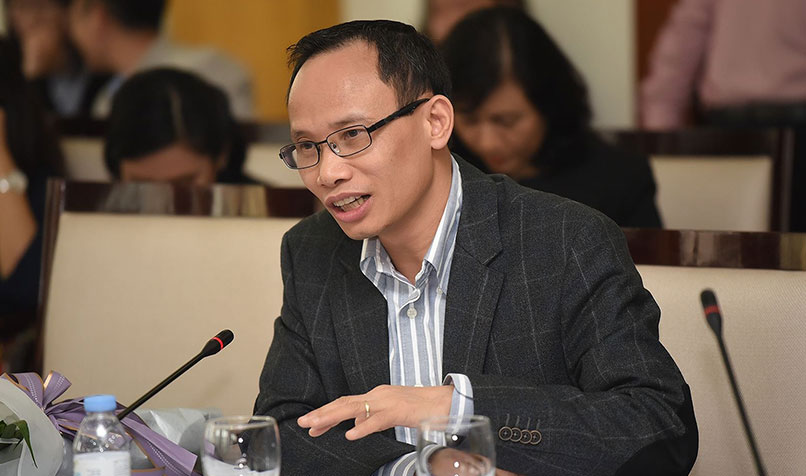 Vietnam's metamorphosis has minted a handful of billionaires, brought luxury high-rise condos and metro lines, and pushed down poverty levels. Luc says one strategy is to support talented citizens who study abroad, as he did, and return with newly acquired skills, knowledge and connections.
A legacy of the Vietnam War is a huge diaspora of former refugees – people who notice the changing face of the country and want to return. That has meant overseas Vietnamese returning and contributing to the rising film industry, managing investment funds, designing new urban districts, or even opening a McDonald's franchise. They have been called a secret weapon for the economy.
In its second act, Vietnam will have to double down on technology, research and development, and innovation, Luc says. He rattles off the numbers – the 66 per cent internet penetration rate, the 55 per cent of mobile devices that are smartphones.
The education system's strong emphasis on maths and science has meant Vietnamese pupils often outperform their peers in rich nations on international exams. However, tech talent remains at entry level. Vietnam still relies on foreign enterprises such as South Korea's Samsung, which is responsible for about a quarter of all exports.
To avoid the middle-income trap, Vietnam must move up the value chain beyond assembling mobile phones. It can promote its highly educated workforce as further value addition for investors – Vietnamese engineers and coders might not surpass Silicon Valley's best, but they provide great talent and value for the investment.
Vietnam's economic development has already demonstrated a potential pathway out of poverty. Next it has its eye on a pathway to middle-income status. As it tilts in that direction, Luc worries about the possible pitfalls of modernisation and industrialisation, such as road congestion, air and water pollution, and wasteful consumption.
Vietnamese wonder how they can have the best of all worlds – greater prosperity, as well as a clean environment and high overall standard of living. Luc hopes Vietnam does not lose certain gems of its culture to modern life – the kind of close-knit family culture where friends often walk hand-inhand, and refer to one another as "brother" or "aunty".
"The good traditions should be maintained and some of the cultural values, for example, people respecting each other, and family members are more closely connected and talking to each other," he says.
Cars and televisions are nice conveniences, he says, but it is important not to forget the point of all the efforts and economic growth – to give as many people as possible a good quality of life.
"We are trying to improve, and of course on the one hand we try to develop the economy," he says. "On the other hand, we need to focus on people's needs."
Must-have skills
As a chief economist of the Bank for Investment and Development of Vietnam (BIDV), I have to lead all of the research activities in the bank, which include research on macroeconomics, banking finance, real sector analysis, and international economics and markets. Our audience consists of both BIDV and external clients, who include government officials and corporate managers. In accomplishing such tasks I need various skills, but the top three include:
Skills in writing briefs, since many in the audience are practitioners and policymakers who require brief and sharp reports.
Effective communication skills. Even complex issues should be made clear and key messages should be pointed out.
Great teamwork, as a lot of reports, articles or analytical work require coordination and collaboration from various contributors, both internally and externally.
I try to practise and improve those skills whenever possible, and this philosophy has helped me a lot.