As a teacher, Charles Ellis CPA's father had a good understanding of what represented a negative influence on a young teenager and what might offer a more constructive experience. Which is why, when 13-year-old Ellis was identified as a promising squash player and offered a scholarship to the Hong Kong Sports Institute, his parents encouraged the move – even though it meant he would have to live on-site at the institute during the week, away from his family.
In addition to accommodation, the Institute provided Ellis, now partner risk advisory at Deloitte China's Hong Kong office, with specialist dietitian advice and food, and subsidised his school fees.
Having started out on the La Salle College courts with a racket lent to him by one of the school's squash coaches – "I was using a tennis racket originally, but the coach was concerned I was going to smash the pane of glass at the back of the court," Ellis laughs – he ended up ranked number two in Hong Kong, with a world ranking of 179. Aged 18, he represented Hong Kong at various international tournaments, including the World Juniors Championship.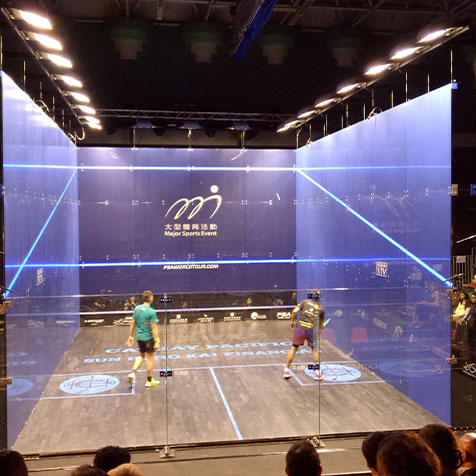 Foray into finance
Originally intending to seek a career in sports science, Ellis took his CPA brother Leslie's advice to instead move into the world of business. This led him to study accounting and finance at the University of New South Wales.
When he returned to Hong Kong in 1996, he joined Leslie at Deloitte China and has remained with the company ever since.
Ellis considered becoming a tax specialist like his brother, who is now CFO of a mining company in Canada. However, the siblings agreed that one tax expert in the family was enough.
"If the family needed any tax advice, that was already covered," Ellis smiles. "We talked about my going into audit, because it offered more travel opportunities and experiences with different types of industries."
When he was involved in elite sport, Ellis says, he realised that you must engage many people from different backgrounds to engineer success. This is what he experienced as an auditor, a coming together of people from varied backgrounds to achieve a goal.
It is also what he has experienced within Deloitte as his new role developed.
"For many years, the firm has offered its people opportunities to work across the Chinese Mainland and Hong Kong, which enables me to expand my horizons across different industries. With the rise of technology and innovation in the new economy, it is particularly important to upskill ourselves for future professional growth," Ellis says.
As one of the world's major accounting firms worked to develop broader capabilities, so did Ellis. While he was clearly good with numbers, it was all of the detail surrounding those numbers – strategy, governance, operations – that truly engaged him.
"In 2001 at Deloitte, we set up a function that deals with risk management," he says. "I enjoyed figuring out how businesses manage various challenges.
"If you have something that happens in your backyard, how does that affect your delivery?
In business, there is so much that can go wrong, such as injuries, supply chain failures, raw material quality, electricity breakdowns. All of these and more can stop 'the machine'. We felt there was more we could do for the business."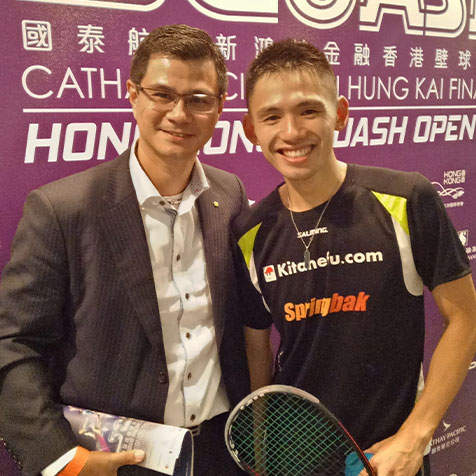 New challenges
Ellis's team now looks at compliance and corporate governance, including various new concepts and methods arising as organisations face entirely new and unique challenges. Higher risk, he says, simply means new business systems and processes are required.
"Ultimately, we're in people business," he says. "So, the real challenge is in bringing together numerous skill sets and mindsets. We're not just focussing on traditional auditing or tax services, we also provide professional services such as M&A, SAP implementation, ESG/green finance consulting, digital transformation, cyber security and more. We're offering end-to-end solutions."
Ellis now works side by side with specialists such as climate change scientists, architects, legal experts and computer engineers.
"When you have cross-collaboration and understanding, it helps every individual in business, just as it does in sport. It creates high-performing champions, and that's no less than what our clients need right now."
One piece of advice
"Most problems in life come from two sources. The first is acting without thinking. The second is thinking without acting. It's important to imagine, explore, plan, act and reflect when you're designing your career path. There is no perfect career path, but there is always one you can enjoy and gain satisfaction from when doing something you're passionate about."