At a glance
Employee-monitoring software goes well beyond timesheet applications that track attendance and billable hours.
Such software can also monitor which applications employees are using, who they are chatting with online and what they're saying.
The aim is to improve productivity, but there is a fine line between practicality and breaches of trust at a time when the focus should be on output and outcomes rather than the means of getting there.
For many employers who are used to seeing their employees in person every day, adjusting to remote managing hasn't been easy, and the prospect of using technology to be their eyes and ears is understandably tempting.
In fact, even before COVID-19, employers were increasingly adopting technologies to monitor employees' activities. A 2018 Gartner survey found that more than 50 per cent of large corporations were monitoring their employees in "non-traditional ways" – up from 30 per cent in 2015. The techniques used ranged from analysing employees' emails and social media posts, to scrutinising who they were meeting with and gathering their biometric data.
This trend looks to have increased since the mass shift to remote working in April. Employee-monitoring technology providers Hubstaff and Awareness Technologies claim demand for their products has tripled during the pandemic.
How are employees being monitored?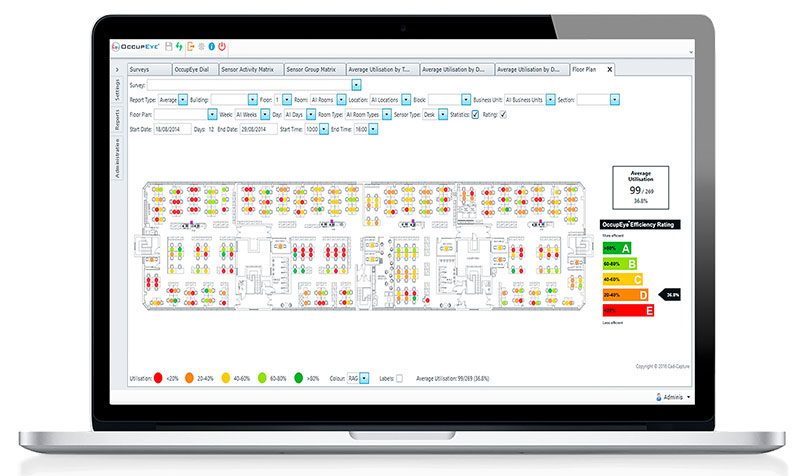 Employee monitoring software goes well beyond timesheet apps that track attendance or billable hours. It can monitor which applications employees are using, who they are chatting with online and what they are saying. Monitoring tools can even record employees' keystrokes, capture screenshots and allow employers to take control of employees' computers.
What's more, all this is possible using an app that can be hidden on employees' computers.
Demand for tracking tools such as ActivTrak, Controlio, FairTrak, Hubstaff, InterGuard and StaffCop is on the rise. The global market for employee monitoring solutions is predicted to increase by 84 per cent to US$1322 million (A$1909 million) by 2027, according to a new study by The Insight Partners.
Monitoring apps have migrated to mobile devices, too. While most of these are limited to tracking location and business-specific tasks, InterGuard's mobile app goes further, monitoring employees' app usage, chat conversations, web history, web searches, texts, photos and call logs.
Why monitor?
Brad Miller, CEO of Awareness Technologies, the maker of InterGuard, sums up one key reason for the increasing use of employee monitoring software: "I think if people know it's happening, then people will act better than they would otherwise, because we all act better when someone is watching."
The aim of tracking is to improve productivity, of course, and monitoring tools typically assign productivity scores to employees based on what they are doing on their computers.
Some employers are even using hardware monitoring tools, such as wearable tags, pressure sensors for chairs and desk occupancy detection sensors.
In the UK, both Barclays and The Daily Telegraph installed under-desk devices from OccupEye to monitor whether people were at their workstations, although the latter organisation removed them due to complaints from staff.
Keeping track of employees' presence and productivity isn't the only reason companies use tracking tools. Roobuck's wearable tags provide location tracking, an emergency alarm and other safety features for personnel in mining, emergency services and other higher-risk occupations.
Some monitoring software, such as Teramind, also includes data loss prevention (DLP) and other security tools to help prevent accidental as well as deliberate leaking of sensitive business data. Tracking can also help with data leak audits and provide detailed risk assessments for organisations with strict data compliance needs.
Is it legal?
Employee monitoring technology is legal in many jurisdictions, although there are limitations. For example, says Angus Macinnis, director of dispute resolution at Sydney-based firm StevensVuaran Lawyers, "under the New South Wales Workplace Surveillance Act, an employer can monitor employees' computers if there is a company policy detailing the surveillance, and the employees receive notification of the monitoring".
However, Macinnis points out that employers do not necessarily need to notify employees again when implementing monitoring for employees working from home, as long as the policy covers those monitoring activities and employees have previously agreed to the policy.
The Office of the Australian Information Commissioner also warns: "If an employer keeps a record of their monitoring, then the Australian Privacy Principles may apply."
Global law firm Hogan Lovells assessed the legal compliance effort required to implement workforce monitoring in 15 countries. The study found that Australia, Singapore and the US offered the simplest level of compliance for implementing workforce monitoring, while it was far more complex in Finland, Italy and Germany.
Trust vs micromanagement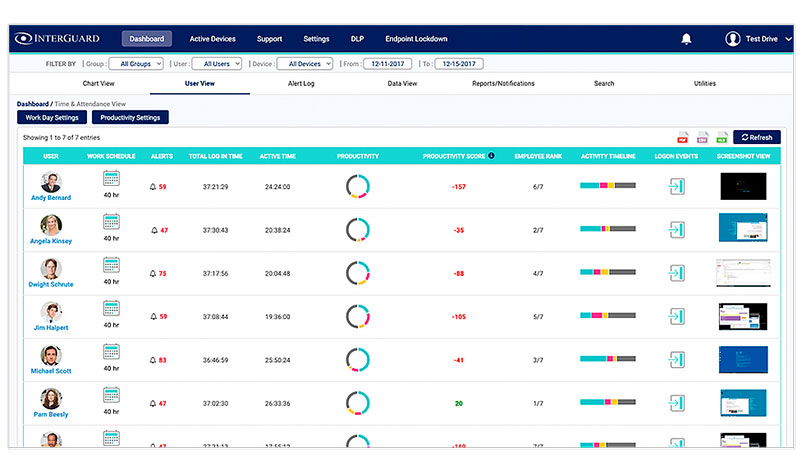 A 2019 Accenture survey found that 62 per cent of C-level executives said their organisations were using new technologies to collect data on their employees, but 52 per cent of workers within those organisations thought that surveillance risked damaging their trust in their employers.
"At a time when companies are using newly available workforce data to drive greater value, responsible leadership is the key to building employee trust," commented Ellyn Shook, Accenture's chief leadership and human resources officer. "Trust is the ultimate currency. It's the path to innovation and it fuels growth by unlocking people's potential."
Instead of worrying about how employees are doing their work, another option is to focus on their results. Team management apps such as monday.com allow you to set, prioritise and track employees' goals and tasks. They can also help teams collaborate more effectively.
Even for jobs where employees must be readily available, such as sales reps and customer service agents, it may be simpler and ultimately more effective to set and track key metrics, such as sales targets and resolution rates. Customer relationship management and customer service apps that are designed for these jobs – such as Pipedrive and LiveAgent– offer reports and dashboards to help you track the metrics that really matter.
For organisations that need to enforce compliance and protect data, there is also specialised DLP software from the likes of Check Point Software Technologies and McAfee.
Improving engagement
While it is natural for employers to worry about productivity dropping with staff working at home, the opposite could be true. An Airtasker study found that, on average, remote employees worked 1.4 more days than office-based every month.
The biggest issues for remote employees, according to a report by social media tech firm Buffer, is loneliness and trouble collaborating with others. This could be one reason why many companies have turned to conferencing and collaboration apps to keep their staff engaged.
Both Zoom and Slack have reported a surge in usage this year, with Zoom up from 10 million daily meeting participants in December 2019 to 300 million in April 2020. Slack reports that an additional 90,000 organisations adopted its collaboration app in the first quarter of 2020.
Human resources software such as intelliHR goes further by tracking employee sentiment and fostering engagement through a regular feedback process.
After all, according to Gallup research, "when employees are engaged, their performance soars". Highly engaged workplaces can claim 41 per cent lower absenteeism and 21 per cent higher profitability.
Managing performance
The great thing for employers is that there is no shortage of technology tools to help them manage people, no matter how they prefer to do that.
Ultimately, however, Macinnis points out: "Technology is not a replacement for good communication and people management skills. While managing remote teams undoubtedly has its challenges, performance management should be the same whether your team is in an office or at home.
StaffCop provides a detailed breakdown of each employee's work time, including downtime and late starts.
InterGuard gives employees a productivity score based on what they are doing on their computer.
monday.com offers a wide range of templates to help managers and employees keep track of tasks and much more.
Hubstaff's mobile app can track where field workers are and how long each job takes.
ActivTrak tracks what applications employees are using and how often.
intelliHR provides detailed workforce analytics, including a "happiness" rating for tracking the company's or a team's employee engagement.
OccupEye's analytics allow managers to quickly see each employee's desk "utilisation" rating.
Roobuck's WM6 wearable device provides location tracking and other safety features for frontline workers.
With a customer service app such as LiveAgent, managers can quickly assess staff's key metrics.