At a glance
The average age of US entrepreneurs between 2007 and 2014 was 42, according to a Wharton School study.
American businessman Ray Kroc was a famous late bloomer, launching McDonald's in his early 50s.
Australians aged 55 to 64 represent the fastest-growing group of entrepreneurs in the country.
At first glance, Henry Ford, Ray Kroc and Vera Wang have little in common.
Closer inspection reveals that the three were not exactly in the throes of youth when their remarkably successful business ventures took off.
Ford was in his mid-40s when the Model T rolled off the production line, Kroc opened the first McDonald's restaurant in his early 50s, and fashion legend Wang hadn't designed a wedding dress until she was 40.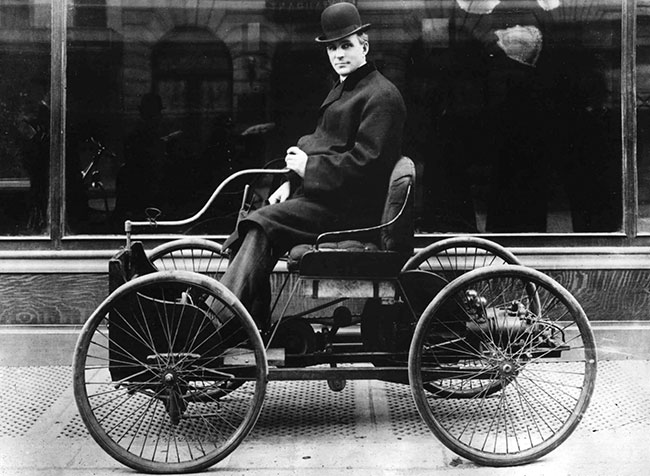 Much of the folklore about entrepreneurship draws from the success of technology stars who were in their late teens or early 20s when they broke the mould of their industry and set themselves on the path to glory.
However, it is, in fact, older entrepreneurs who are launching new business ventures en masse and with gusto.
In a recent study, Age and High-Growth Entrepreneurship, by Wharton School, University of Pennsylvania, assistant professor of management Daniel Kim and his co-researchers have revealed that, between 2007 and 2014, at the time of founding, the average age of all the entrepreneurs in the US was 42.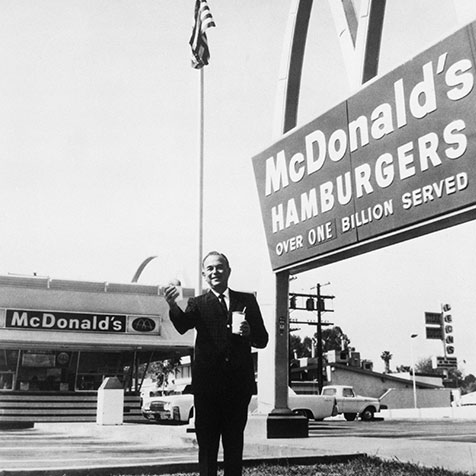 Counterintuitively, in high-tech industries, the average age was slightly higher, at 43. Even in entrepreneurial "hot spots", such as the Silicon Valley, the average age was still in the early 40s.
Kim says there is some logic to the view that young people make better entrepreneurs. First, they may be more capable of disruptive ideas, because they are less beholden to existing paradigms. Second, young people often have plenty of time and energy.
"Because starting a venture is a really taxing journey, which might put them at an advantage," he says.
However, the research counters the hypothesis that entrepreneurship is a young person's game. Kim attributes the success of older entrepreneurs to the strength of their networks and experience.
"We know that, with age, many benefits accumulate, including your social ties – your relationship with suppliers and potential hires and co-founders – as well as the financial wealth and human capital that you gain from working in different companies."
Rise of the wise
A joint paper by researchers from Swinburne University of Technology and Queensland University of Technology, titled Senior Entrepreneurship in Australia: Active Ageing and Extending Working Lives, paints a similar picture of Australia's entrepreneurial landscape, noting that Australians aged 55 to 64 represent the fastest-growing group of entrepreneurs in the country.
This is despite older entrepreneurs facing barriers such as ageism, potential financing issues and the relentless pace of technological change. The research shows that 34 per cent of all young firms in Australia are led by "seniorpreneurs", and that the average age of these older entrepreneurs is 57.
One of the researchers, Dr Alex Maritz, now a professor of entrepreneurship at La Trobe University, agrees that, compared to their younger counterparts, older entrepreneurs often havebetter networks and business experience, in addition to superior technical, managerial and soft skills.
However, "when people think about entrepreneurship, they still think of youngsters starting up and developing an app", he says.
With workers as young as 40 experiencing age discrimination and sometimes being written off as "obsolete and not tech savvy", Maritz expects more people of a mature age to turn to start-ups as they seek, sometimes through necessity, to create a job for themselves.
"Hybrid entrepreneurship" is gaining momentum, too, whereby people work part-time in regular employment and engage in a start-up on the side.
While age brings certain advantages, Maritz adds that many older workers from a corporate background may not have entrepreneur-like skill sets such as risk-taking, innovativeness, creativity and business opportunity evaluation.
By engaging in hybrid entrepreneurship, they can acquire those skills while still getting paid.
"They've got the 'university of life' and the networks – and now they can add all these new competencies."
Pros and cons
The path to seniorpreneurship gold is not always smooth.
Delia Scales, the 61-year-old founder of Wikihospitals, which is on a mission to provide a global online database of health technology services, is one of a growing number of older innovators who are pursuing "passion projects", which may or may not make money.
A former nurse, Scales became critical of healthcare standards during her own treatment for cancer, and is using the Wikihospitals platform to highlight poor medical practices and educate Australians about alternative treatment solutions. Scales often feels "noticeably older" at start-up spaces or entrepreneurship events.
"I'm double the age of most people," she says. Social isolation can also be a problem, given that Scales has left the mainstream workforce.
On the other hand, Scales says older entrepreneurs often have some advantages over their younger peers, including financial stability.
"Older people can live on their superannuation. We've got more cash than the 'kids' can access."
Scales also thinks older people have a greater ability to shrug off challenges or failures, "because you've had so many kicks in the teeth".
Bambi Price, another older entrepreneur, is trying to knock down some of the barriers faced by others like her. The 63-year-old co-founder of War on Wasted Talent, an advocacy and recruitment platform for older workers, is targeting ageism in employment and empowering entrepreneurs.
According to Price, seniorpreneurs may underestimate the difficulty of running a start-up after leaving a corporate environment, with its armies of managers and assistants.
"When I ran a company, there were people behind me. All of a sudden, with a start-up, there is no one behind you, and you have to do it all yourself."
Many older entrepreneurs may also have a great idea, but little experience in running a new business, while declining health and the opportunity cost of time can hold them back.
However, Kim says that mid-career professionals who believe it is too late for entrepreneurship are wrong.
"In fact, given their deep expertise accumulated from their work experience in a specific domain or field, experienced professionals are actually better positioned to start successful new enterprises that go on to generate meaningful economic growth and value."
On course
While age may be a factor in business, serial entrepreneur Dr David Arelette, founder of Ingenuity Management Group, says age counts for little without the right mindset, education and motivation. In many cases, he suggests, entrepreneurial success comes down to circumstance.
"When you're 20 or 30, you have the time, money and inclination. You don't have the commitments, you have energy and enthusiasm, and you tend to be out there in the wild blue yonder of ideas."
Not that he is writing off older entrepreneurs, including himself. Now retirement age Arelette has launched a new start-up called Which Masters For Me, which aims to guide entrepreneurs into areas of study that actually help their cause.
Too often, Arelette claims, students drop out of courses because they are inappropriate for their needs. He has developed a test panel based on Graduate Management Admission Test (GMAT) models to assist students.
"Whether you're 23, 33, 43 or 53, get yourself into the degree that best fits your skills and abilities," he says.
Rather than seeing entrepreneurship as a battle of the ages, Price hopes it becomes seen as a truly intergenerational and diverse endeavour.
Older people can pass on their acquired knowledge to younger people; younger people can bring their enthusiasm and new-world skills to the equation; and people from different cultures can also offer perspectives across the spectrum.
As Price says, "We can all bring something different to the table."
In the driver's seat
When launching car-sharing start-up Zpicar two decades ago at the age of 42, Robin Chase admits she was a "complete novice" when it came to cars and the transportation sector.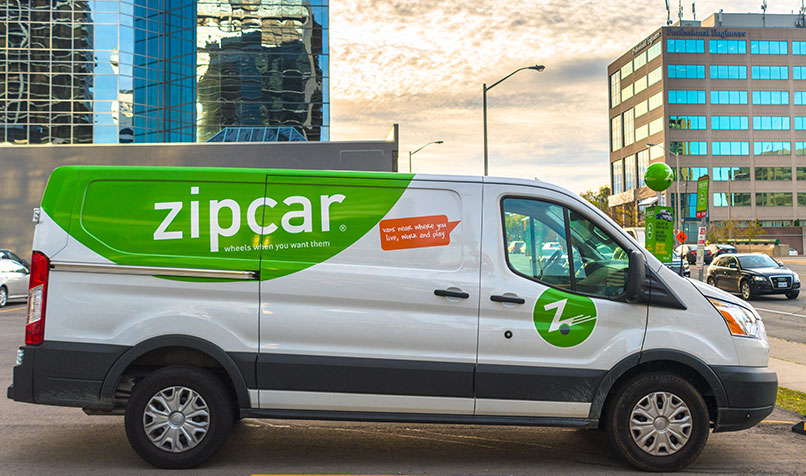 Chase had something far more powerful up her sleeve, though – the desire to cut traffic congestion and carbon emissions.
"I had years of experience doing accounting, writing financial documents and doing operations," she says, "and I felt all those other things were not terrifying and scary to me, because I did have life experience."
Zipcar, with Chase and co-founder Antje Danielson at the wheel, quickly became a success story, providing an alternative to traditional car rental and car ownership and going on to become the world's largest car-sharing enterprise.
In 2009, Chase was named on Time's 100 Most Influential People list.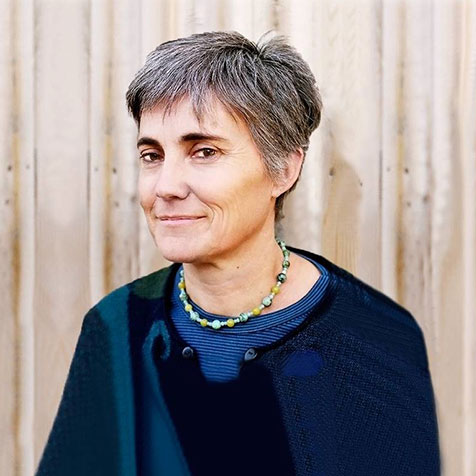 Now in her 60s, the former Zipcar CEO is pursuing a raft of other entrepreneurial ventures and is adamant that being older brings many benefits in business.
There can be challenges for more mature business people, of course, including juggling the dual responsibilities of raising a family and running an enterprise. Chase says the Zipcar experience would not have played out for her without the presence of a supportive partner.
"You can't be the primary caretaker and do a start-up at the same time. I was able to do it because I had a spouse who was remarkable."
Chase's latest obsession is addressing urban transportation woes and climate change through the low-cost run-out of electric bikes that can replace cars for short trips around cities.
What qualities does she think entrepreneurs need? Passion, tenacity, capacity for hard work and a willingness to break bad rules, while good timing and a bit of luck can also help.
"Sometimes you can be too far ahead of the curve. Sometimes you can be too late behind the curve. And sometimes you can just have a bad idea," she says.
With age irrelevant in her eyes, Chase is happy to dedicate long hours to appropriate causes. "It's my passion that's leading my enthusiasm, and my mental space, and my hours of work – not my age."
Sound advice
At 55, Dave Stokes has been around long enough to know when a business idea has merit.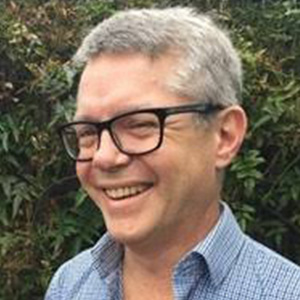 Stokes is cautiously optimistic about author2audio, a mobile audiobook recording and publishing service he launched in September 2017.
It gives authors a chance to market their book and take advantage of podcasting opportunities in an industry that is growing quickly, with more people opting to listen to books while exercising, doing housework or driving.
Stokes, an experienced software developer and systems analyst, came up with the idea after discussions with a friend who was frustrated at the high cost of creating audiobooks.
He believes years of experience in the business sector have served him well in this venture. "A big part of it is just being careful not to believe your own hype – or, as I like to call it, realistic optimism."
He reflects that his freelance work started to tail off in 2008 after the global financial crisis, with his age being a possible factor in his "becoming a less-desirable option" in the eyes of employment agencies. Even now, he senses a dismissive tone from some other developers in the IT space.
Unperturbed, he is focusing on ensuring that author2audio scales up and thrives.
"It's about making sure that you've got a business idea that can produce a profit. That sometimes seems to be less important now than how many 'likes' you get on Facebook."