By: Stephen Corby
When speaking to a fiercely determined and furiously busy entrepreneur such as Dr Angie Lang, it's hard not to wonder whether one of the things her feverish mind must have come up with is a top-secret plan for a time machine. How else could Lang – dental surgeon, self-described inventor and one of Virgin Group CEO Richard Branson's Change Makers Rule Breakers – possibly fit her workload into 24-hour days?
After taking what many might call a brave decision to sell her dental practice and home to fund the development and launch of oral health drink Swirlit, she's now back working as a dentist.
"I'm doing three other jobs on top of that, because I'm on a dental tribunal panel as well as another panel and a clinical advisory board, and I'm studying at university," she says, pausing to add it all up.
"Swirlit is every spare minute in-between all that, so my lunch breaks, on the way to and from work, which is when I'm doing deliveries," adds Lang, aged 41, who claims she does sleep.
"I knew it wouldn't be easy, but I wouldn't change a thing."
One has the feeling that little of what Lang does seems like work, because for her helping people fix the damage they are doing to their teeth – without even realising it in many cases – is a passion that began more than a decade ago.
"It all started for me around 2007, with the number of people I was seeing with holes in their teeth," she explains.
"This was despite them doing all the right things from a health perspective. I did a lot of independent research over the next 10 years and realised that it was not just sugar, it was acidity that damages teeth. Even sparkling mineral water is acidic, and it is these things that dissolve tooth enamel.
"I never drank Coke, but I drank a lot of Diet Coke, and while it doesn't contain sugar, the acidic effect was that my teeth were becoming see-through.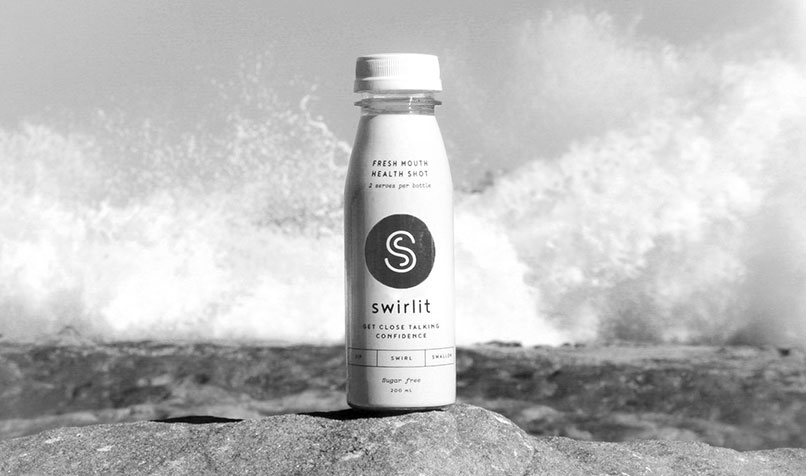 "I have always had an interest in looking at everyday products we use and take for granted and finding better options, and I have always been a bit of an inventor."
Lang decided to create Swirlit, a drink that could replace the acidic fruit juices, soft drinks and even harmful mouthwashes people use daily. By 2012, she had come up with the ingredients, but to take the next step she needed a laboratory to conduct research and that meant getting on a plane to the US and investing heavily.
"I said to my husband, 'I've come all this way, I've got to do something, I can't just sit on it'."
By 2016, Swirlit was ready to go into production and Lang had to either find an investor or back herself. She decided to sell her house and practice to keep things moving and enter the market.
"It was now or never, so we just did it and if you factor in the time I spent working on this rather than in the practice and what we've borrowed, it has cost us about A$700,000," she says without a hint of regret.
Finally, in March 2018, Swirlit hit the Australian market. It is a tea-based drink that contains nine grams of xylitol per bottle and can therefore lay claim to preventing dental decay, as well as "doing something no other drink does – giving you an instant clean mouthfeel, soothing your stomach and combating bad breath".
Distribution deals in the US, UK and Hong Kong are underway and the "dentrepreneurial" Lang plans to introduce more variants to the line in 2019.
Lang's hard work, innovation and inventiveness saw her score an invitation to Branson's think tank of Change Makers Rule Breakers, hosted on his private island in May 2017, and again in 2018.
"Richard is just very generous and very genuine – if he likes an idea or he doesn't, you know where you stand," she says. He also doesn't seem to age like the rest of us. Perhaps all entrepreneurs have time machines…
One piece of advice
"Entrepreneurship feels like a roller-coaster, but don't focus on the ups and downs. On a real roller-coaster, the downhill is exhilarating. If you're going to launch a start-up, don't be scared to ride the roller-coaster. "