A great deal has gone on around the Stayz online travel brand of late. Fairfax Media sold it to US business HomeAway in 2013 for A$220 million, a healthy mark-up on the 2005 purchase price of A$12.7 million.
In 2015, Expedia handed over US$3.9 billion for HomeAway.
Then, just a few months ago, it was announced that Stayz would be phased out, with the business simply to be known as HomeAway.
The announcement signified the end of an era for the Australian-born tech brand, and renewal of a billion-dollar battle between behemoths Expedia and Airbnb.
However, the beginning of the Stayz story is just as interesting.
In 2003, Craig Davis, a scientist and one-time executive with the Australian Department of Defence, founded an online holiday business called TakeABreak.
With his wife and sister-in-law, Davis hoped to create a business that was family friendly and would allow him to spend time with his young children.
TakeABreak experienced considerable success and was sold to Fairfax, then later integrated with Stayz, before the blockbuster 2013 sale to HomeAway.
When Davis started TakeABreak, he never thought of himself as an entrepreneur. Even if he did, there were few of the entrepreneur education offerings that exist today.
He was able to build a brand now worth hundreds of millions of dollars, without any specialist entrepreneurial training.
Many would argue that Davis is living proof that entrepreneur education is unnecessary and, some say, impossible. After all, surely entrepreneurs are born, not made.
However, most experts have come to discount this argument. Davis now helps to develop entrepreneurs as CEO and mentor at the GRIFFIN Accelerator within the Canberra Innovation Network (CBRIN).
"It's a myth that entrepreneurs are born," Davis says. "There is a class of entrepreneurs who have been selling lemonade to their mates since they were six, but that is only a minority. All entrepreneurs must develop their skills.
"Of course, the best way to do that is by being an entrepreneur [and] making your own mistakes. But you can also get some help to avoid some of the worst mistakes. Some of that comes through education."
Dr Anna Jenkins, lecturer in entrepreneurship and innovation at UQ Business School at the University of Queensland, says the argument around whether entrepreneurs are born or made moved on long ago.
"That was one of the big questions decades ago, when researchers were looking at whether there was something unique about the entrepreneur, and how entrepreneurs differ from managers or the general population," Jenkins says.
"It proved too difficult to pinpoint distinguishing characteristics, so most research moved towards the actions of entrepreneurs.
"In any vocation, there's a certain innate ability required. With architecture, there's a flair for design. If you're an actor, it's about stage presence. If you're a researcher, you need an inquisitive mind.
"All of those are innate abilities that you can't teach, but we still educate for these vocations."
In entrepreneurship, Jenkins says, there's "a little bit of pizzazz" that can't be taught. However, underpinning entrepreneurship is a large body of knowledge.
"I think it's really important to shift the emphasis from that tiny amount that can't be taught to accepting that it can and discussing the best way of teaching it."
What is entrepreneurship?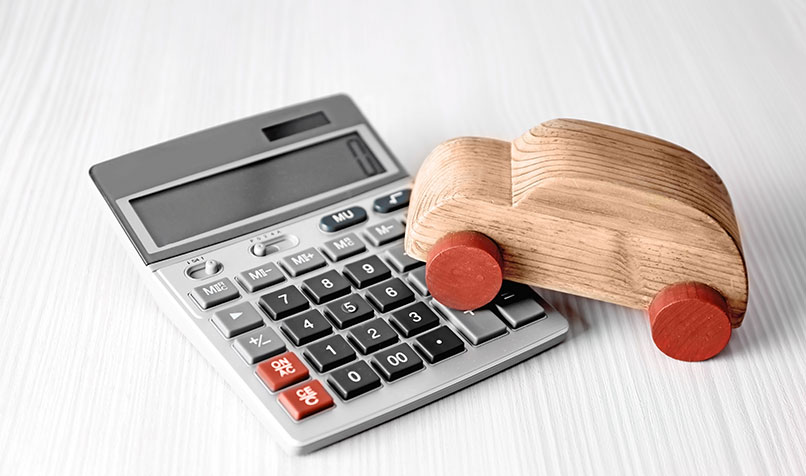 Perhaps most important in understanding whether entrepreneurship can or cannot be taught, is understanding entrepreneurship itself.
Jenkins says many people perceive the idea of entrepreneurship as being only connected to start-ups, but it is important in all types of businesses, including large corporations.
"So much of it is around how you bring innovative products and services to market," she maintains.
"That takes place in start-ups, but also in corporations, in universities and established small-and-medium businesses.
"I always say entrepreneurship is about learning how to make decisions in an environment of uncertainty. How do you create something new and innovative when you don't have a full information set?"
Davis says it's important to realise that entrepreneurship is not just for youngsters in hoodies but can happen – as it did with him – during mid-career or even after retirement.
"I've worked with really exciting entrepreneurs over the age of 60," Davis says. "It's not just a young person's game.
"Entrepreneurship is about doing something. If you're telling people to do something, you're not yet entrepreneurial. You've really got to be doing it yourself. Entrepreneurship is a participation – not spectator – sport."
Charlie Bass, founder and chair of the Centre for Entrepreneurial Research and Innovation (CERI) in Western Australia, has a simple definition: "Entrepreneurship is about solving someone else's problem and doing it as a team."
What entrepreneurs must learn
At CERI, Bass and his colleagues talk about "developing the entrepreneurial mindset". It is the learning of specific soft skills as opposed to the hard skills taught in a typical MBA, such as accounting, HR and marketing.
The soft skills part of the learning process is all about experience; seeing and doing and listening to feedback. This is supported by the mechanics behind the work specific to entrepreneurship; testing ideas, products and services, and the commercialisation of something new.
"There is education around dealing with accounts and cash flow, intellectual property and market segmentation, and so on," Bass says, "but there is also a great deal of time spent on the process of interviewing customers to find out whether you really are solving their problems."
Davis believes this is perhaps the most important piece of the entrepreneurial puzzle.
"Your invention or your new idea is like your new puppy. Of course, you think it's beautiful, but you don't want to show it to anyone else because they might say it's ugly. We insist that entrepreneurs go out and show people the puppy before it's grown.
"If we're too much in love with that little puppy, then we won't listen to customer input and evolve ideas to meet customer needs."
Then comes learning to surround yourself with the right people to fill knowledge and skills gaps, which is another important area of entrepreneurial development identified by Davis, Jenkins and Bass.
It is an area in which Jason Cunningham FCPA, co-founder, director and head of business advisory at The Practice, has become an expert.
One of the greatest attributes he has developed over the years, he says, is the ability to focus only on his strengths. In areas in which he is not as strong, Cunningham employs or collaborates with others. To outsiders, it appears he is keeping an impossible number of balls in the air, when in fact the juggling is being handled by more than one pair of hands.
This allows him to create an environment in which his team can collectively solve problems.
"A lot of business owners think, 'I am the leader – it's my way or the highway'," Cunningham says. "That should never be the case. Instead, entrepreneurs consider the objective, develop a plan, test and challenge the plan with their team members and constantly make variations.
"My role as an entrepreneur, and as a leader, is to help facilitate fruitful discussions and new developments in a safe environment. It allows mistakes to be made and learned from, and for the business to move onwards quickly and without serious damage."
How do entrepreneur colleges instil this into their students? It comes down to plentiful real-world experience.
In the deep end
In the entrepreneurship and innovation field of study at UQ Business School, Jenkins and her colleagues ensure students learn the latest business theory through experience.
The application of the learning is where the theory is made real for the entrepreneurs, she says, and also where students have a reality check around exactly how hard they will have to work to bring their business to life.
Some students work on their own start-up during the program and others work with external start-ups and early-stage technologies.
At CERI, some students run their own businesses in the same building (see below), and course curators ensure practical projects are carried out by multidisciplinary groups.
They will often put business graduates together with life scientists, engineers, agriculture specialists or performing artists, for instance, to demonstrate the power of shared knowledge and diverse perspectives.
It all adds up to an experience that is difficult to replicate in the real world or at business school, and it's a small part of a convincing argument for the power of entrepreneur education. Perhaps most importantly, it works for entrepreneurs of all shapes and sizes.
"I find entrepreneurs who are professors, who've been doing deep research for the last 20 years," Davis says.
"I find entrepreneurs who are public servants, who are quite process-driven in their normal life. I find entrepreneurs who are engineers, who've traditionally had to be very cautious. I've seen all of these different people flourish doing new things."
Birth of a business
Two years ago, a pair of ex-colleagues came together to discuss a big idea. Engineering and geophysics specialists Dr Michael Roelens and Dr Nader Issa talked about developing and commercialising a product that would use fibre optics to sense vibration.
It could, for example, run along a gas pipeline to remotely sense leaks. The Terra15 founders were soon offered office space at the Centre for Entrepreneurial Research and Innovation (CERI), in Western Australia.
INTHEBLACK spoke to Roelens about the value of entrepreneurship mentoring and education.

Q. Why did you go to CERI?
A. It was originally about a very basic need. We were running out of room and suddenly this opportunity opened up. We were offered office space at CERI, as well as spaces in the mentorship program and other courses. It has been incredible.

Q. What have you achieved from it?
A. The first thing that comes to mind is the immense network that we've been offered. There have been people who do accounting, technology, government relations and more. We now have an immense network of contacts.

Q. Has the course component been useful?
A. Absolutely. It pushed us through a lot of basic ideas around running a business, such as IP and business structure, and they put us in touch with people to flesh things out even further when we needed to.

Q.What is the difference between entrepreneur education and an MBA or business degree?
A. We're doing the real thing here. We're not doing an exercise or a study on something that happened in the past. We're running a business.
We started off by saying, "There's a problem in the market and we know how to fix it". Now, that's exactly what we're doing. CERI doesn't stop us from making mistakes. It shows us how to fail fast and try again.