At a glance
The "big" in big data refers to complex and large data sets in terms of both of size and the number of subjects covered.
Internet users generate an estimated 2.5 quintillion bytes of data daily.
By Sonakshi Babbar
The global economy has been hit hard by the pandemic, with the International Monetary Fund (IMF) projecting the worst global recession since the Great Depression.
Amid this backdrop, executives around the world are scrambling to strike a balance between adhering to lockdown measures and saving their businesses. Many are turning to big data to gather real-time insights and develop contingency plans.
Historically, similar attempts by economists to predict the future using data have had mixed results. The good news is that today we have access to faster, better and more accurate data than ever before.
Each day, 44 zettabytes of data is generated globally. On top of that, we now have advanced artificial intelligence (AI) and machine learning technologies that give us an advantage that we did not have before.
Professor Michael Davern CPA, chair of accounting and business information systems (B.I.S.) in the Faculty of Business and Economics at the University of Melbourne, says the shutdown of physical workplaces, and subsequent dependency on technology, has given us unprecedented access to rich data about business operation and customers.
"The coronavirus crisis is a catalyst for structural change in the way consumers behave, the way we work and live," he says. "Big data has the potential to provide early indicators of the nature and extent of that change."
Big data in a post-pandemic world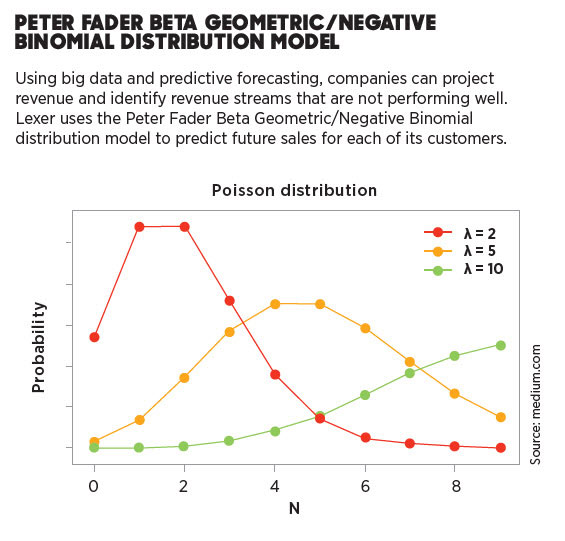 W. Edwards Deming, an American engineer and statistician, famously said, "In God we trust, all others must bring data".
Deming was an early champion of the idea that businesses can use data to develop a "System of Profound Knowledge" and translate that knowledge into improved decision-making and predictions. Many data scientists have come to agree, with the advent of big data and machine learning giving us the ability to create accurate models to guide future actions and discover patterns that have never been seen before.
The current pandemic has offered new insights into how big data can be used in the fight against the spread of disease. In China and South Korea, for example, governments have tapped into data on movement, location and patient history to track and contain the outbreak. Google and Facebook have also been analysing the data of collective movements of millions of users to determine how COVID-19 is spreading across the US.
Companies can make data-informed decisions about different aspects of their business through predictive forecasting, a popular analytics strategy that looks at historical data, trends and fluctuations to make predictions about future outcomes.
David Chinn, president and chief marketing officer at customer data platform Lexer, says businesses can master customer data at every touchpoint – from marketing to sales to service – to deepen customer loyalty and drive profitable growth.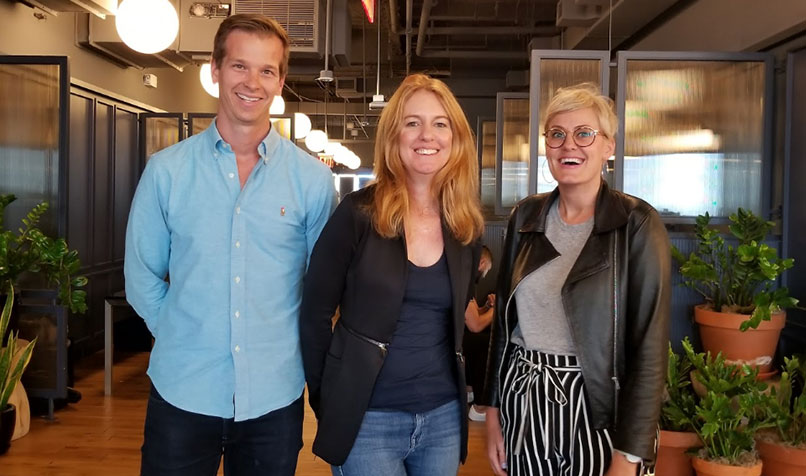 "Comparing products that new and returning customers on a website are purchasing now, as compared to the same time last year, can be very insightful," Chinn says.
"For example, we have seen that stay-at-home orders and remote work are having a big impact on apparel retailers," says Chinn. "Data analysis shows a significant increase in activewear products and a decline in accessories for one of our customers."
Businesses looking to fast-track decision-making and develop a post-pandemic roadmap can add immense value by using big data in the following key areas:
1. Revenue
Big data and predictive forecasting can help businesses project sales revenue for the upcoming season, identify poorly performing revenue streams and optimise the revenue funnel to adapt to the changing market demand and pricing.
Chinn recommends using predictive lifetime value algorithms as a productive way of forecasting future revenue.
"We use Peter Fader's Beta Geometric/ Negative Binomial distribution model to predict future sales for each customer, which yields accurate revenue forecasts for the future," Chinn says.
2. Sales and marketing
Common applications of big data in marketing and sales have largely focused on predicting what customers are most likely to buy next, improving targeted advertising, consumer churn rate and optimisation of prices.
Unlike traditional in-store data collection methods, businesses can gather data on millions of consumers by studying digital records. This information – with the help of new analytical techniques – can be translated into valuable insights on consumers' psychological states, which can be used to inform marketing and sales strategy.
3. Supply chain management
Manufacturing and wholesale businesses closely monitor short-term, live data on consumption, global trade and delivery routes in real time to make their supply chains more efficient.
These days, many manufacturers add sensors to their products so that they can transmit back performance data.
4. Workplace
Employees provide huge amounts of data through activities such as log-on and log-off times, email traffic, use of mobile devices for work purposes and sick leave.
Big data analytics can reveal insights and intelligence on how employees are adapting and performing in a remote workplace. This can help businesses develop timely interventions towards employee retention, performance and engagement.
For example, Microsoft 365 provides MyAnalytics to employees, along with tips on how to improve their collaboration and use of time.
5. Customer relationships
Customer relationships are important for every business, playing a crucial role in a company's growth during times of turmoil.
Chinn points to the investment companies make in their high-value customers, and explains that big data "provides insight into these high-value customers to suggest the best and most relevant methods of engagement".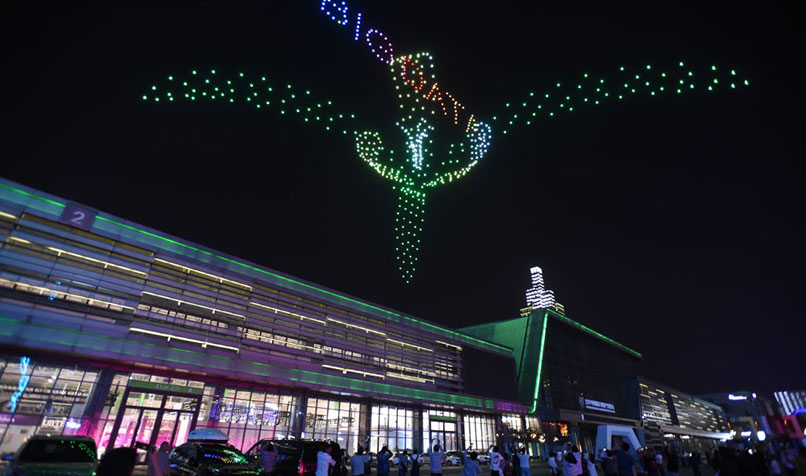 Like any technology trained on numbers and algorithms, big data analytics can go wrong with predictions.
Data science experts have some top tips for handling and analysing data to reduce the error in predictions.
Quality: Davern maintains that "an accurate and a sufficiently large and representative data set is a prerequisite to good predictions".
Right now, data is being produced in astoundingly large volumes, and at an incredible rate.
The challenge, Davern points out, is that the pandemic situation is still in flux.
"The half-life of any data gathered is consequently very short, at least until the structural changes settle."
Davern explains that the sophistication of analytics tools doesn't matter when the data is insufficient – predictions can still be unreliable.
Privacy: Davern believes meaningful participation in society or the economy requires us to share personal data.
The bigger concern, he says, is that the benefits of all this data are "ethically and fairly shared among the different stakeholders: the individuals who are often the subject of the data, the businesses and organisations that are monetising the data, and government or society that can benefit by understanding behaviours in society at large and act accordingly".
Clear goals: More data does not necessarily lead to better decisions.
It is "more important to understand what the data are actually measuring", Davern says. "If you don't know what the raw data truly represents, you can't make meaningful predictions from analytics based on that data."
Reliability: Even at the best of times, any kind of prediction using big data cannot guarantee success. However, Chinn encourages businesses to reconsider the alternative. "Is it still OK for retailers to be making gut-based decisions when the increased availability of data makes it so easy to make informed decisions?"
How data can help businesses and customers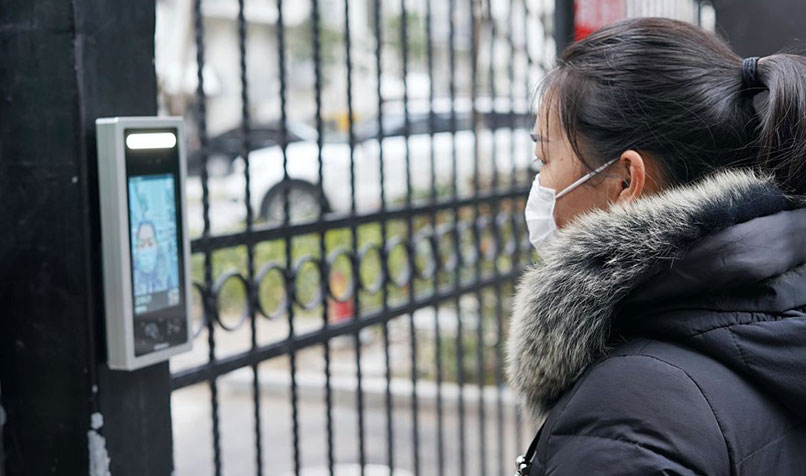 "When the COVID-19 situation first started, we decided to match the velocity of our decision-making to the velocity and volatility of the risks that were materialising," says Andrew Mellett, CEO and co-founder of Plexus, an Australian legal-tech company.
During March and April, each team within the business focused on studying key metrics and performance data.
"For example, we noticed that website traffic fell off the cliff in March, and has now started coming back strongly as businesses focus on digitising legal tasks in a remote-first world."
After studying the initial data, the Plexus team were able to quickly predict multiple scenarios to better understand what is going on in the world and look at the revenue funnel for likely changes in, for instance, cost management and revenue forecasting.
"Before COVID-19, customers reached out to us for speed and cost-effective solutions. Now, it is about necessity in a remote-first world," Mellett says.
As a customer-focused business, Plexus prides itself on consistently helping its customers through effective data analytics.
"Historically, the legal function within businesses has been a black box," Mellett says. "However, legal tasks are the connective tissues of businesses today, and what we are able to do is visualise that data to help businesses make better decisions.
"For example, we can see how sales deals are closed, identify inefficiencies in the legal function and highlight risks across the supply chain through the use of data."
One piece of advice: "Be sure you are not optimising around the wrong data. Always ask, is this the right metric? Is it defined right? Is it driving the right behaviour? Ultimately, the data you track is what you become," Mellett says.