At a glance
Job losses have been one of the most significant negative effects of the pandemic, with 81 million jobs lost across Asia-Pacific in 2020 alone.
However, given the constantly evolving nature of the global job market, there are opportunities for hiring managers to access a fresh pool of candidates with transferable skills.
The popularity of remote working also means opportunities for employers to expand their geographical search for new recruits.
By Johanna Leggatt
One of the most devastating economic consequences of the COVID-19 pandemic has been the widespread job losses, with many companies shedding staff to trim costs, and some businesses disappearing altogether.
According to the International Labour Organisation's Asia-Pacific Employment and Social Outlook 2020: Navigating the Crisis Towards a Human-Centred Future of Work report, 81 million jobs were lost in the region due to COVID-19 in 2020 alone.
Compared to pre-crisis levels, hours worked in Asia and the Pacific decreased by an estimated 15.2 per cent in the second quarter and by 10.7 per cent in the third quarter of 2020.
However, workplace expert Michelle Gibbings says all is far from lost for workers affected by the pandemic, and the roiling nature of the global job market can offer an opportunity for open-minded hiring managers to access a fresh pool of candidates with transferable skills.
"What we're seeing is skilled expats desperately wanting to come back to Australia, and that really broadens your talent pool," Gibbings says.
Furthermore, as many employees shift to working from home, employers can expand their geographical search for new recruits.
"You don't need to have your talent domiciled domestically, and for certain roles you can recruit from anywhere, if staff are prepared to work in different time zones."
This, Gibbings points out, opens up the option of Australian companies recruiting from New Zealand and Asia, or vice versa.
"Australian employers now have a lot more flexibility when looking to Asia to find the people who are going to give them the best talent," she says.
"And you absolutely want people in your company who have diverse backgrounds. You don't get that when you hire a monoculture."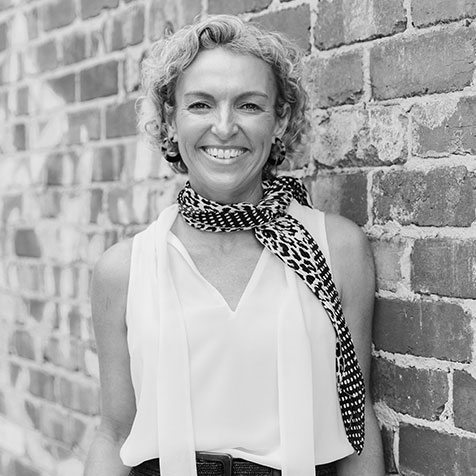 One of the major benefits of hiring outside your industry is the "breath of fresh air effect" – the ability of the incoming hire to inject new energy and thought into a workspace.
Director of Relaunch Me, former tax accountant turned career coach Leah Lambart says many employees have re-assessed their priorities in the wake of the pandemic, and recruiters are in the fortunate position of having their choice of highly qualified candidates who, in the past, may have been outside their budget.
"Unfortunately, in the past, recruiters and hiring managers have written off candidates that appear overqualified," she says.
"But I think there are many really experienced candidates who could add a lot of value to accounting firms particularly, who, perhaps after the pandemic, don't want the pressure of being a CFO or working 70 hours a week."
Lambart says returned expats often bring new ways of doing things – and potentially new clients – to the table.
"They often have a more a global perspective, and they're often people that are really good at building relationships quickly, because they've had to do that in a foreign country," she says.
A diverse workforce may also attract a more diverse client base, Lambart says.
"Bringing in people with different language skills might attract a whole different community within that city, because they feel more familiar working with someone who can speak their language or has that same cultural background," she says.
What should firms be looking for?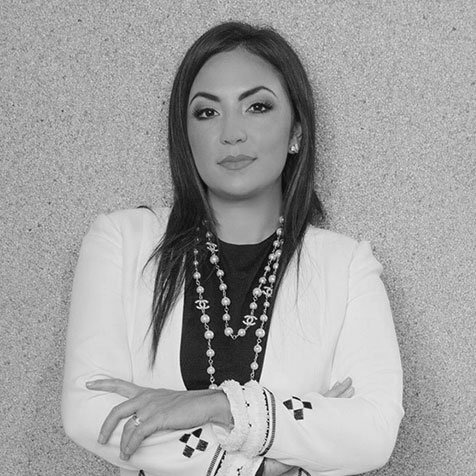 When it comes to hiring from outside the industry, hiring managers would do well to look for what is traditionally referred to as "soft skills" – but what marketing author and speaker Seth Godin calls "real skills".
"When The World Economic Forum talks about the future of work, they say that anything that is a step-by-step process will eventually be automated and done by a machine," Gibbings says. "But what you can't automate is human-to- human interaction."
Tanya Abbey, group CEO of Black Wolf Consulting, which regularly recruits for a range of finance and accountancy roles, couldn't agree more.
She says if she were hiring from outside her industry, she would be looking at soft skills or a high emotional quotient, also known as EQ.
"Accountancy is a professional service, and in professional services clients want to know that they can ask questions and have things explained to them clearly," Abbey says.
In addition to high-level communication skills, hiring managers should be looking for candidates that add something new to the team, while displaying values that match the company culture.
"If you ask a candidate what their favourite role has been so far and why, you will get a real sense of their values," Abbey says.
Abbey maintains that sound technical knowledge and a commitment to stringent processes should be a given in any accounting firm, but that cultural fit is also important.
"If you're an accountancy firm, you should already have very stringent processes in place around reporting and tax for staff to follow, but you can't train someone to have a personality, so you want to make sure that you're getting the right person that aligns with your culture."
Abbey also encourages firms to consider candidates looking for part-time work because of their family commitments.
"Even in a part-time role, or for the core business hours of between nine and three, they can make a big difference."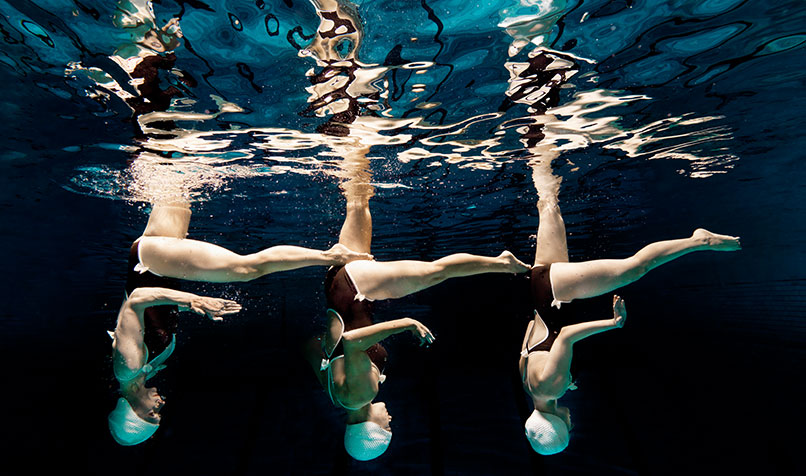 For smaller businesses, 2021 might be the perfect year to expand the core offering or service lines.
"It might be bringing people in with some HR consulting skills, who can then provide an additional consulting service to that business," Lambart says.
"It could be bringing people in with marketing skills, or business coaches, to make it more of a holistic business offering, rather than just accounting work."
However, there are some risks to looking outside your industry as well.
Chief among the risks is that a new candidate may not be as technically qualified as the rest of the team.
"In this instance, the candidate needs to really understand their motivations for making the career move, and I think they need to show some commitment to gaining the respective qualifications down the track," Lambart says.
Recruiters or hiring managers also need to ensure candidates planning to cross over have done a lot of research, including speaking to other people in the sector and finding out what the day-to-day work involves.
"They need to demonstrate that they have transferable skills and that the work will be aligned to their natural strengths," she says.
Building transferable skills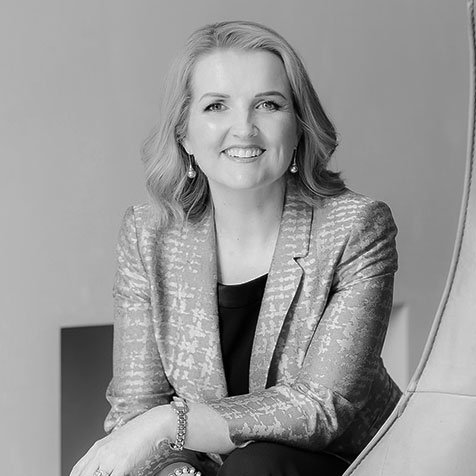 If you are keen to transition to a new industry, the good news is that your skills as a problem solver are highly transferable.
The trick is to relay how you have actively benefitted your current or past employer with a CV that outlines your impact, rather than just a career history and qualifications.
"You must treat it like a case study, where you describe a problem facing your organisation and then show how you helped them work through and analyse what the root cause was," Gibbings says.
"So, you're demonstrating that you not only understand the numbers, but you're also understanding what the numbers say."
The ability to understand the bigger as well as the smaller picture – "sliding up and down the scale" – is highly valuable to companies, according to Gibbings.
"It's actually a real skill to be able to say, 'I understand how this small problem here can lead to something much bigger'," Gibbings says.
Gibbings also recommends that in addition to understanding the technical trends in any industry, candidates should focus on project management skills.
"We will always have projects in all organisations, large or small, and that can be a lovely stepping stone for accountants, who can move from a project accountant role into a project management role," she says.
Most importantly, passion and enthusiasm – without crossing into desperation – will take you a long way. "If you really want to move into an industry or sector, then you can walk into the interview and tell them that you have always wanted to work in this particular field, and tell them your reasons why, and show the research you have done," Gibbings says.
"And the hiring people will say, 'Wow, this person not only wants the job, they actually want to be part of this'."
Abbey also encourages her candidates to put their passion on display in interviews.
"If you research the company and say, 'This is the freshness I can bring', then that is often a huge bonus, because it shows that you genuinely want to contribute and you have the success of the company in mind."
Abbey also says networking is important when changing industries, and she encourages employees to use social media to connect with people in sectors they hope to move into, as well as their own.
"You don't know what your next role is going to be, so I think commenting and liking and engaging on LinkedIn makes a huge difference," she says.
"But networking is good not only for opportunities, but for increasing your knowledge, and I think being curious in your career is always really important."