Residents of Dallas-Fort Worth in the US state of Texas became guinea pigs for a new offering from Audi in late September 2018. The luxury car maker, like many of its peers, launched a subscription-based service but restricted it to a specific geographic area to iron out any kinks before rolling it out more broadly.
How does car subscription – also offered in various forms and territories by the likes of Porsche, Mercedes-Benz, BMW, Jaguar Land Rover, Volvo and more – work? The Audi version, known as Audi Select, costs US$1395 per month.
In return, Audi subscribers can choose from several vehicles – from the luxurious A4 sedan to the capacious Q7 SUV or the sporty S5 coupe – and are allowed two vehicle swaps each month. They can make the swap at the local dealership, or have the new car delivered to their home or office. Included in the subscription price is insurance, maintenance, unlimited mileage and roadside assistance.
A subscriber might take a sedan during work weeks but, for the family beach holiday, select a larger and more spacious four-wheel drive. Or, for weekends with friends on the winding roads of wine country, they may go for something a little sportier.
It's all about choice that was never available under the old ownership model, and it's something we've experienced already with music and television, thanks to brands such as Spotify and Netflix. Now, it's increasingly an everyday part of our lives.
"Ten years ago, we were buying CDs, putting them on a rack and listening to them once," says Iman Ghodosi, vice-president and managing director Asia Pacific of Zuora, a listed company that builds cloud-based software enabling businesses to enter the subscription arena.
"If we liked a couple of songs that was great [but] the rest of the CDs would just sit there, idle.
"Then Steve Jobs and Apple came along and we were able to put a thousand songs, which we owned, in our pocket. The next evolution of that was companies like Spotify, using the power of the internet and the fact that everybody is hyperconnected to say, 'Hey, you can have any song, anywhere, on any device'. That experience is monetised through a subscription model and it offers a completely different experience of how we consume music."
This is what the subscription model is all about, experts say. It is not just an extension of the sharing economy – Uber simply gets you from A to B, whereas the Audi subscriber model offers a choice of luxury cars. It is also not a leasing model because, once again, it gives the option of choice and change.
Subscription is a completely new system built on the constant surprise and delight of its users through new products and experiences. It does this by using data to develop an intimate familiarity with subscribers.
Subscription business model benefits
There are two reasons why subscription is becoming the go-to model for future-focused businesses in many industries, says Professor Baruch Lev, the Philip Bardes professor of accounting and finance at Stern School of Business, New York University. One is the fact that it provides the businesses with stable cash flow.
"Very few people change their phone company or insurance company every quarter," Lev says. "Most people are either lazy or too busy, so they simply stay forever with a provider.
What you get is a stable cash flow and a relatively stable set of customers." What you also get, Lev says, is much greater familiarity with customers. This offers valuable, real-time insight into how your business is doing in the market.
"It offers a rare opportunity to track your customers, because otherwise you wouldn't even know who they are," Lev says. "Let's say you run a store and customers come in, buy something, then leave. You don't know if they ever return, or how often they return, or how satisfied they are with your services. You know very little about them."
With a subscription model, you can accurately track who the customers are. You can see who the repeat customers are and what they like to purchase. This is an incredibly important management tool, Lev argues.
"If you look at the number of repeat customers, this is the best indicator of customer satisfaction. If repeat business is decreasing over several quarters, you know you've got a problem."
That's all well and good for a large corporate that has the money and manpower to set up complex, artificial intelligence (AI) and data analysis systems. How does a small-to-medium enterprise (SME) compete?
It's not such a challenge, Lev says. Look around for one of the many companies – such as Amazon or Zuora – that offer their subscription-based platforms to small companies. All you have to do is use such platforms.
Actually, that's almost all you have to do. Ghodosi says the subscriber model doesn't just offer clarity around individual customers' purchase behaviours and demographic data, it also allows the business to constantly strengthen, change, update and innovate around its offering, which is essential. The combination of behavioural, demographic and financial data is referred to at Zuora as "subscriber ID".
"That's a very important point within a subscription business," Ghodosi says. "You need to constantly iterate what you are offering to the market. If you stand still without offering additional benefits or new features to the subscriber, you'll find yourself disrupted by new entrants, despite the fact you may have previously been the disruptor yourself.
"The data points that you collect from the subscription model mean you get to understand what the end customer wants almost immediately, so you must use that to constantly fine-tune your offering for the customer."
Subscription models: what's in it for the customer?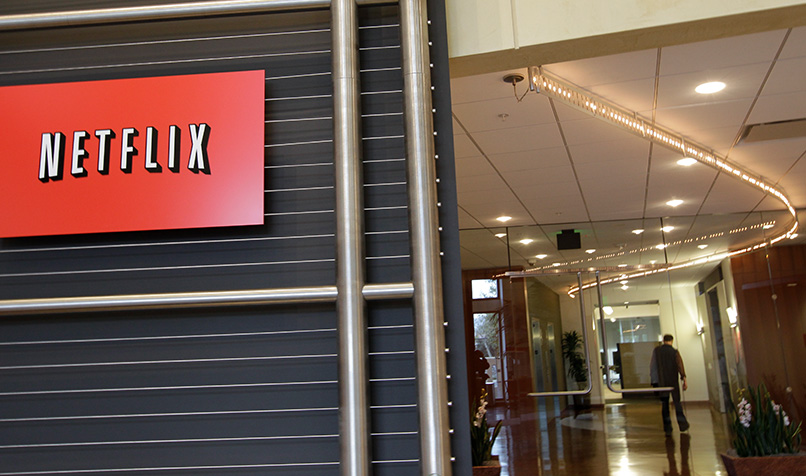 Why are customers attracted to subscription models? There are many reasons, but the main ones revolve around the fact that subscription offers them more choice and freedom to consume goods and services on their own terms.
Think about insurance, Lev says. Subscription has long been popular because it simply rolls onwards, taking away the need to do research, then make a new choice and a new purchase each year. The same applies to Netflix. A Netflix subscription can be set up to run for as long as the user likes and, at the same time, its AI function gets to know the viewer's taste in TV shows and movies.
By analysing past behaviours and the choices of similar others, it begins to make suggestions around new TV shows and movies the subscriber would likely enjoy. Users don't have to choose a new entertainment service each year to have greater viewing choices. Nor do they have to search through many options to choose what to watch each night, because the system assists with selection.
"Customers like the ability of providers to customise things for them," Lev says. "In almost all cases, I now go with the strongest recommendations of Netflix."
Subscription is the way of the future, Ghodosi says, if only because it is what customers will expect of leading brands.
"Think of the amazing music experience Spotify brings, then imagine having that experience with anything and everything in your life," he says.
"We firmly believe that the world is evolving towards businesses in every industry shifting to subscriptions, to pay-as-you-go usage models. When they do, they truly understand what the subscriber wants. It opens up brand new revenue streams and spells the end of ownership and the rise of usership."
How to determine your subscription value
One of the greatest challenges of having a business based on a subscription model is figuring out exactly what the business is worth. How does a business manager work out the lifetime subscriber value in a financial environment in which most accounting rules have been shaped around the ownership model?
Professor Baruch Lev says the process of value calculation is relatively straightforward and recommends a three-step procedure.
First, measure the average duration for which a customer stays with your business in months. One over the monthly churn rate gives you the average duration. For a 2 per cent churn rate, the duration is 1/0.02 = 50 months.
Next, measure the average monthly revenue per user (ARPU) and subtract direct operating cost, or average cost per user (ACPU), from it. This isn't about all costs, including R&D and other forms of investment. It is the "accounting expenses minus intangible investments, like R&D and product design", Lev says.
As such, ARPU may be $15 per month and ACPU may be $10, leaving $5. Multiply this by the duration from the above calculation – 50 x $5 = $250.
Finally, multiply this amount by the total number of customers at the end of period, and there you have it – a conservative (because it doesn't factor any growth into the number of customers) customer franchise value.
Lev goes into deep detail about this in "Customer Franchise, The Most Valuable Asset: Here Is How to Value It", in his Lev End Of Accounting blog.
Who offers subscriptions?
You'll be surprised when you find out what you can subscribe to!
Hello Fresh: Ingredients and recipes to help you cook them are sent to you weekly from this listed German-based company, with operations in Australia, Canada, Europe, New Zealand and the US.
Dollar Shave Club: Razors and other bathroom essentials are shipped to you at a frequency that suits your stubble. US-based, with clubs in other countries.
Rent The Runway (US): Thousands of pieces of designer clothing can be rotated through your wardrobe monthly, meaning you'll never be short of a designer dress for special occasions.
Caterpillar: Earth-moving equipment data allows machine owners to better understand how their machines run on specific sites and how to improve their performance.
Fender Play: Online guitar lessons. Allows students to choose their music style.
9x faster
The rate at which subscription-based businesses grow revenue, compared with the S&P 500.
Source: Zuora Subscription Economy Index
28% year-on-year growth
Companies that average one change per subscription per year, meaning a choice of pricing plans, and the ability to move between them to upgrade or downgrade to suit current needs, is a big driver of growth.
Source: Zuora Subscription Economy Benchmark #1