At a glance
Olympic Games come with the promise of new infrastructure, increased tourism and foreign investment for host cities.
With the benefits can also come cost overruns: every Olympics since 1960 has run over budget by an average of 172 per cent in real terms.
In the recent past, the rising cost of hosting the Olympics has driven many potential host cities to withdraw their bids.
There is nothing quite like the spectacle of an Olympic Games to put a host city on the global map. However, when plans for the Tokyo 2020 Summer Olympic Games were derailed due to the COVID-19 pandemic, the event's organisers were in the spotlight for all the wrong reasons.
Postponing the modern Olympic Games – for the first time in their 124-year history – would come at a huge cost for athletes, coaches and sponsors. It would also present an exorbitant expense for the organisers, who were already eyeing a budget blowout before the pandemic swept the world.
It is hoped the Olympic flame will arrive at the Japan National Stadium in July 2021, a year later than planned, bringing with it a unifying spirit, geopolitical ambitions and heavy expectations of commercial returns.
Like Olympic host cities before it, Tokyo undoubtedly had high hopes when its winning bid was announced back in 2013. A heroic display of sporting prowess and national pride, the Games come with promises of shiny new infrastructure, increased tourism, international investment and an image boost for the host city.
However, the Olympics have evolved dramatically since the first modern games were held in 1896. Along with a bright global spotlight, they carry significant economic risks for those that wish to stage them.
Many of the mooted benefits can be debated and, as recent history proves, cost overruns can reach Olympic proportions. This begs the question, are they worth the investment?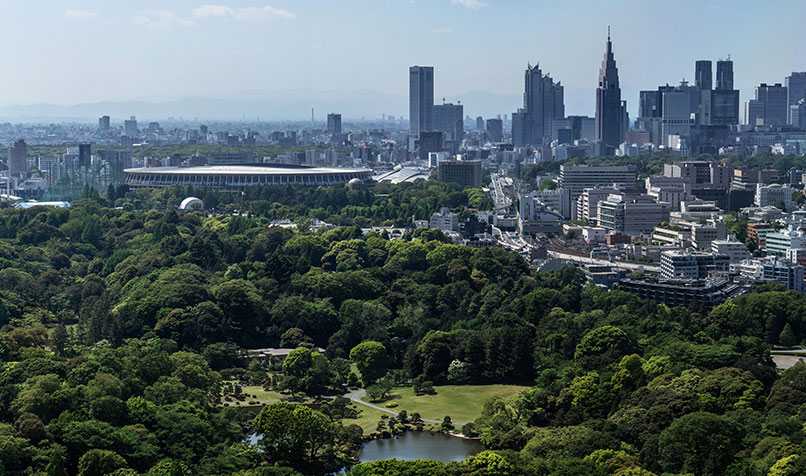 A recent study by the University of Oxford's Saïd Business School has found that the cost of hosting the Olympics is ever-increasing, and that every Olympics since 1960 has run over budget by an average of 172 per cent in real terms. The study includes a list of recommendations to save future Olympic hosts from cost overruns. One of them is to avoid hosting the Games in the first place.
The cost of staging Rio's Olympics in 2016, for example, was US$13.2 billion (A$17 billion), which represents a 352 per cent cost overrun, the study found. This means each sporting event cost US$44.7 billion (A$57.9 million), or US$1.3 million (A$1.7 million) per athlete.
Tokyo's postponement of the event to 2021 might make it the most expensive summer Games to date.
On the face of it, however, hosting the Olympics has a lot to offer a city, particularly those wishing to elevate their position on the global stage.
Adele Labine-Romain, national travel, hospitality and services lead at Deloitte, and a partner within Deloitte Access Economics' economic and policy advisory practice, says cities that bid to host the Olympics have a much bigger ambition than staging a mega sporting event.
"This was particularly the case in the 1980s and 1990s," she says. "Hosting the Games allowed cities to make significant strides on a broad agenda in a reasonably short period, whether it was raising their profile in the global marketplace, or kicking off a suite of economic reforms or building projects. Often, there's nothing like an Olympics to drive this kind of agenda."
Barcelona is a fine example. The Spanish city, which hosted the Games in 1992, used the event to implement a well-planned, wide-ranging urban renewal plan.
"For Barcelona, the long-term agenda was about kickstarting the tourism industry and rebuilding the city – and it worked," says Labine-Romain. "When you put your hand up to host the Games, you have to be really clear in what your objectives are."
Brendan Lyon, partner with Infrastructure & Projects Group at KPMG Australia, says hosting the Olympics can provide the impetus for getting valuable public infrastructure projects off the ground. He points to Brisbane's recent declaration to bid for the 2032 Games and the benefits it may bring to the swelling population of south-east Queensland.
"The region is seeing huge population growth, but they're not bringing with them new motorway lines, a new hospital capacity or other social infrastructure that's needed," he says.
"If it were to become an issue of ongoing focus and strategy to have the Games in south-east Queensland, then you can see it as being a unifying and disciplining force around building what is needed."
Creating new infrastructure is easy to announce, but complex to achieve, adds Lyon.
"It's a complex task for political leaders and a complex tasks for the community to understand trade-offs, because governments don't have a huge amount of discretionary spend," he says.
"A burning platform is a really good way to focus everyone on the outcome, and something like an Olympic Games is a much more positive burning platform than having a genuine crisis."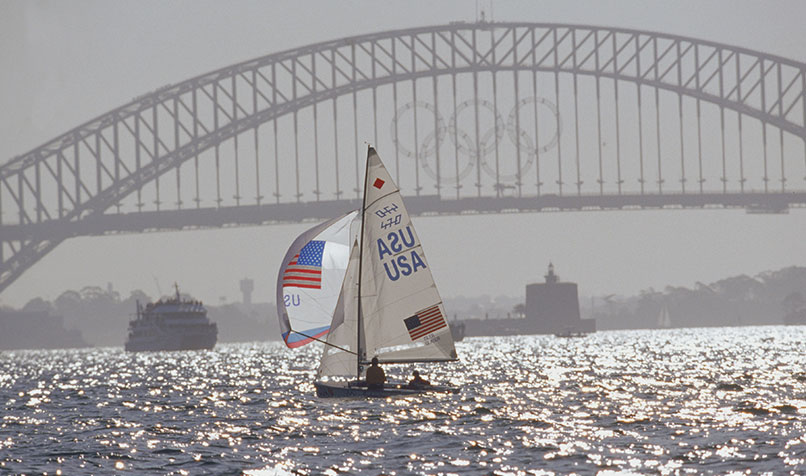 Even with a broader infrastructure agenda, hosting the Games remains a risky venture. The valuable boost to tourism cited in Olympic bids, for instance, doesn't always pay off.
Academics from Victoria University's Centre of Policy Studies undertook an economic assessment of the 2000 Sydney Olympic Games and found that not only did the Games reduce Australian household consumption by A$2.1 billion, they also failed to increase employment or meaningfully boost tourism.
As John Madden, one of the study's authors, told INTHEBLACK in 2016, "All the studies we did after the Games suggested that we were no more on the tourism map than we were before the Games."
A spike in event-related tourism does not always bring the desired economic benefits, according to Dr Joan Carlini, lecturer and discipline leader in the Department of Marketing at Griffith Business School and co-author of Business and the Gold Coast 2018 Commonwealth Games: Expectations, Outcomes and the Future.
"Sports fans don't act like leisure tourists," she says. "They are not buying coffees in shopping precincts. What we also found in our study of the Commonwealth Games is that a lot of locals left town during the event. Businesses got a double whammy in that they didn't get the normal local trade and they didn't get the tourism trade.
"In the early bidding days, the rhetoric is that everyone's a winner, whereas, realistically, there are going to be wins in some areas and a lot of people who are disrupted and won't do well," adds Carlini.
"There were lots of businesses in the Gold Coast that had to close [during the Commonwealth Games] because they didn't have access to their location. You don't hear those stories. The Gold Coast has a lot of small-to-medium enterprises, rather than large corporates like the big cities. In many cases, these were family businesses that have been affected severely."
Gene Tunny, director of Adept Economics in Brisbane, notes that economic benefits of hosting the Olympic Games are not evenly distributed.
"There will be people who benefit from it – the businesses that supply goods and services to the Games, for instance, are going to be winners," he says. "However, these things end up being subsidised by the taxpayers, and the return isn't always there."
Lyon points to another risk. He says the momentum created in the lead-up to hosting the Games can evaporate after the event is over.
"In Sydney, the view was that the performance leading up to the Olympic Games [in 2000] had been fabulous, but then we squandered the opportunity around infrastructure coordination," he says.
"That really reflects that we went back to how we'd done it before. We saw the removal of the single coordinated transport authority until Transport for New South Wales was formed in 2012."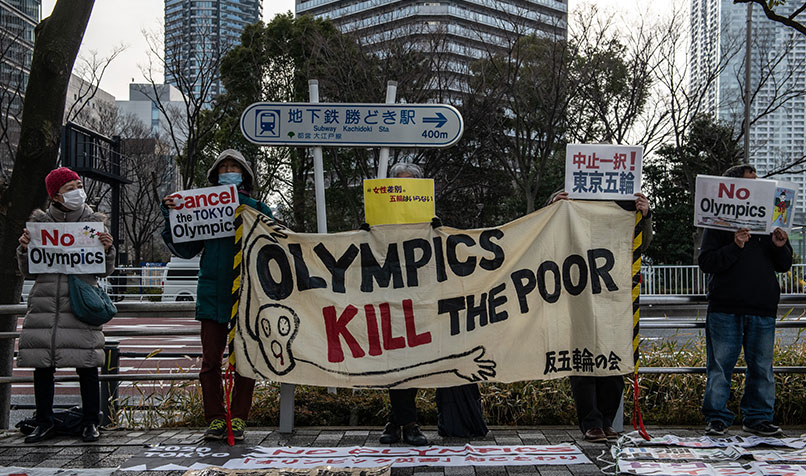 The escalating costs associated with hosting the modern Olympic Games have led a number of cities to withdraw their bids. Oslo and Stockholm both backed out of their 2022 Winter
Olympic bids when the costs became higher than originally estimated. Boston withdrew from consideration for the 2024 Games, with its mayor, Marty Walsh, stating that he would "refuse to mortgage the future of the city away".
"It's really difficult to measure the outcome of hosting a mega sporting event," says Carlini.
"For example, with the [Gold Coast] Commonwealth Games in 2018, if you look at the evaluation reports, the expected outcomes are over a nine-year period. What does that mean with COVID-19 hitting in 2020? There are really too many variables that aren't controllable in those evaluations for us to take them seriously."
Concerns of cost overruns have led the International Olympic Committee (IOC) to introduce a range of reforms outlined in its Olympic Agenda 2020 program, released in 2014. Host countries have been quick to respond to recommended measures.
The proposals for both the 2024 Paris Olympics and the 2028 Games in Los Angeles, for instance, are aligned with existing city and regional sports, economic, social and environmental development plans. A record number of existing and temporary venues is also included in the plans.
"The greater the extent to which you can use existing infrastructure, the less likely you are [to] lose money on your Olympics," says Tunny.
"However, given what we know about past Olympics and the very strong likelihood that it's not going to deliver an economic return, you may be pinning your hopes on it providing an uplift to community spirit or national pride. It's hard to estimate the economic value in that."
Yet, with a tighter focus on budgetary control and more tangible benefits flowing into the communities of host cities via a coordinated long-term vision, the Olympic Games may again be seen as the symbol of global resilience and solidarity – just what the world needs right now.
"The risks and the costs are incredibly high," says Labine-Romain.
"And, as we've seen in a couple of the recent Olympic Games, you may not even have your community behind you.
"You have to be very clear at the beginning what your objectives are, what you're trying to achieve for your destination and whether the Olympic Games will allow you to achieve it, in addition to hosting a pretty awesome sporting tournament."
When Olympics turn a profit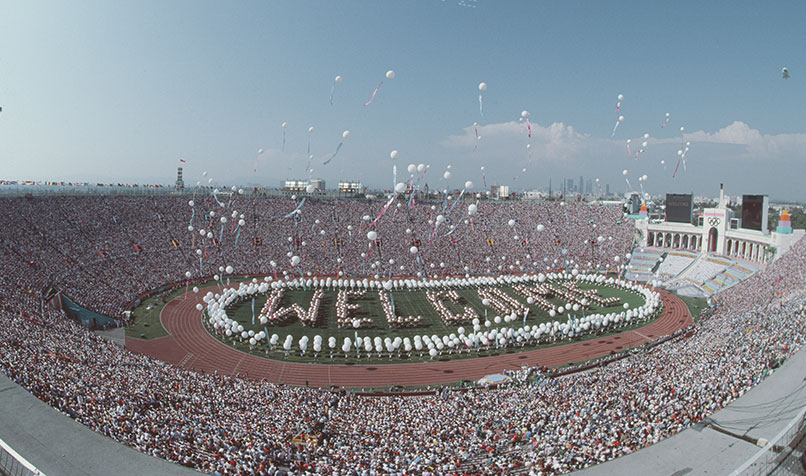 The Los Angeles Olympic Games is 1984 are the only ones to have turned a profit. The main reason is that, when the bidding opened to host the event, Los Angeles was the only city to express interest – Tehran had withdrawn its bid before the winner was announced.
The previous three Olympic games had been overshadowed by negative experiences – terrorism in Munich in 1972, colossal cost overruns in Montreal in 1976, boycotts in Moscow in 1980 – and most countries were wary of placing a bid. This put Los Angeles in a unique position to negotiate terms.
The city agreed to host the Games if it could use existing facilities from the Los Angeles games of 1932. The city built only two completely new venues. The rest of the games took place in existing LA area structures and, rather than building an Olympic Village for athletes, the city used dormitories of local universities like UCLA.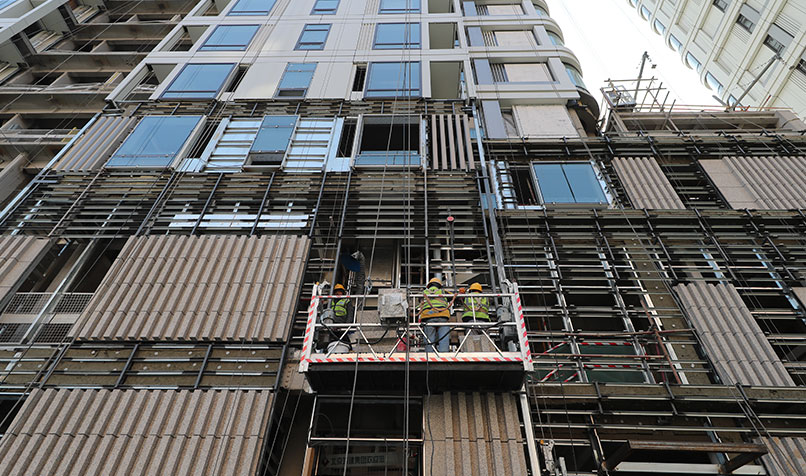 An Olympics host city also takes on risks beyond the balance sheet. Reports of human rights violations marred the Rio Games, when families living in the city's impoverished favelas were evicted from their homes.
The city has also been criticised for a lack of legacy planning, with some of its Olympic venues abandoned soon after the closing ceremony.
The 2012 London Olympic also attracted controversy, with a low-income housing development, Clays Lane, demolished to make way for the Games' infrastructure.
"There's a very strong debate going on in London about whether the [Olympic] legacy is a good one or a bad one," says Lyon.
"But it drove the renewal of London's East End, which was a former industrial wasteland in large part.
"There are people for and against, because it did change the character of East London suburbs, but you have seen a reduction in the entrenched disadvantage, and an active 'salt-and-peppering' of supported housing and private housing has had measurable benefits."