At a glance
As of 2017, family businesses are estimated to have contributed 70 per cent to 90 per cent of global GDP.
Family-owned businesses are often conservative and perceived as trustworthy and resilient.
Experts are confident that these companies have an important role to play to help pull economies out of a pandemic-driven recession.
By Nina Hendy
Whether the decision is made for love or money, the fact is that working with family can be a compelling proposition. Which is, no doubt, why so many decide to follow this professional path.
Family business is one of the most common business models in the world.
Some of Australia's most loved companies started off as family brands, including iconic Akubra Hats, Haigh's Chocolates and Bundaberg Brewed Drinks. Some remain family-owned to this day.
In Australia, family businesses account for 70 per cent of all businesses and employ around half of the country's workforce.
The family business sector is worth approximately A$4.3 trillion, according to the industry's peak body, Family Business Australia.
There is even a special day set aside, National Family Business Day on 18 September, to recognise the contribution this sector makes to the Australian economy and local communities.
Grace under pressure
Family-owned businesses are typically conservative but resilient in the face of adversity, according to Robert Powell, national head of family office services with audit, tax and advisory giant Grant Thornton and accredited advisor to Family Business Australia.
"Family businesses often have plenty of retained profit, because they've always been conservative. They plan for the long term, and they're often only prepared to spend money if it's for the long term. Their motto is, often, 'a dollar saved is a dollar earned'. They very rarely overspend," he says.
"You don't see the CEO of a family company taking home A$5 million in salary a year. In fact, they mostly underpay themselves. It's not just about the money. There's a bigger cause they're involved in.
"They have to be comfortable looking in the eye of their family and assuring them that business is fine. Being scrutinised by family members is a powerful incentive not to overspend. And they're often comfortable earning a bit less if they're doing something meaningful."
Powell is disappointed that recommendations designed to support family businesses contained in the Senate committee inquiry released eight years ago do not appear to have been acted upon. This is proof that, in many ways, they are the underdog of the business world, Powell says.
"The broader business sector underestimates how important family businesses are. They have no government funding and no recognition in Australia.
"The government ignores this sector, and yet it comprises 70 per cent of Australian businesses. There's only one industry body for family businesses, and it's totally funded by its members," Powell says.
A matter of trust
They may be the underdog, but family businesses do have a strong competitive edge of their own, with many customers even actively seeking out family-owned entities to do business with because they are widely considered to be trustworthy.
The 2019 Edelman Trust Barometer has revealed that family businesses are trusted by 69 per cent of the general population, which is a 13-point advantage over trust in business in general.
Aside from trust, family businesses thrive on good communication and healthy conflict between family members, which boosts the sustainability of the business and wellbeing of the family, as revealed by a 2018 survey by KPMG and Family Business Australia.
In fact, communication is a key factor in 'socio-emotional wealth' (SEW) – a measure of the non-financial aspects of the business, or the 'emotional value' for the family. SEW is vital to the future sustainability of family business.
Without it, there is a greater chance that a family business will be passed on or sold to non-family members, or be forced to close, the research has found.
Globally, research by Credit Suisse into more than 1,000 publicly-listed family or founder-owned companies suggests that revenue growth in family-owned companies has been more than 2 per cent higher than that of non-family-owned companies.
In fact, family-owned businesses have the power to help pull economies out of the COVID recession, says CEO of Family Business Australia Greg Griffith.
These fiscally conservative and resilient players are, in fact, far more likely to survive during periods of economic crisis such as the current pandemic, he says.
"Family businesses think in generations, not quarters, and staff are like family. They are nimble and can adapt quickly. They roll their sleeves up and get done what needs to be done.
"It's amazing how many family businesses out there start out in the garage and end up turning over half a billion dollars within a couple of generations," Griffith says.
New partnership
Five years ago, Robert McDowall CPA joined his mother, Michelle McDowall FCPA, at Brisbane's Arabon Accountants, which employs more than 20 staff.
Accounting is a far cry from aerospace engineering Robert had been studying at university.
However, after working part-time handling IT for Arabon Accountants, he abandoned the degree in favour of studying commerce.
Robert and his wife Tanya Reedman CPA spent a couple of years working in accounting in the UK before returning to join the family business.
Tanya is now the practice manager, while Robert's brother Ian McDowall handles IT.
Each potential staff member undergoes a rigorous hiring process.
"We continually invest in our networks to ensure we have a wide pool of candidates. We try to ensure we get to know anyone we hire over a period of weeks or months via our work experience program," Robert says.
Michelle says Robert is a supportive business partner, pushing her to take holidays after busy periods to recoup.
A key part of their success has been the decision to follow good governance principles, such as management and board meetings.
The succession plan is based around establishing employee share plans and selling equity to staff.
While there is a mutual respect, Michelle and Robert are the first to admit they do not agree on everything.
"We have differing views in some areas, but we're quite aligned in others. We're both competitive, but not in competition with each other. And, outside of work, we try not to talk about work," Michelle says.
"A family business can achieve great things when family is involved.
"Sometimes you've got to separate out the hurt and other feelings and remember that some decisions are best for the business," she says.
Family tradition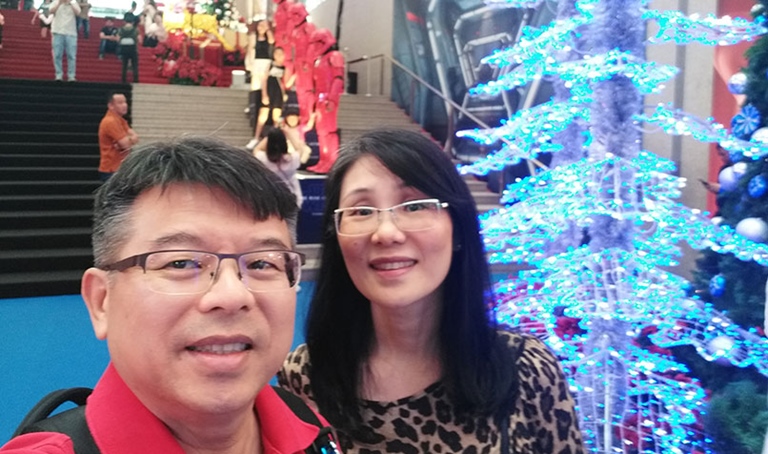 Joseph Foo FCPA has been working with his father for the past 25 years.
Datuk Foo Boon Fong FCPA launched Foo Boon Fong & Co in 1963, in the city of Kuantan, on the east coast of Malaysia. The firm offers accounting, auditing, taxation and consulting services across three offices, employing 45 staff.
"I wanted to do computer science, but my uncle told me that accounting was recession-proof, so I changed my mind," Joseph says.
After gaining his accounting degree, he qualified in computer science and business computing, which have proven valuable skills to modernise business processes.
In fact, Joseph has introduced a range of new technologies into the business, boosting profitability.
"Given we lived in Australia for many years, we've implemented similar business processes and systems into the business we've learned there, enabling us to reduce head count," he says.
Prior to joining the family business, Joseph spent some time working in other accounting firms.
"It's important to get some accounting experience on the 'outside', so you can get knocked around and learn from that, and bring the learnings back into the business," he says.
The rest of the business is very much a family affair. Joseph's wife, Magdeline Tan Siok Chin FCPA, and his sister, Molly Foo Swee Kim CPA, also work in the business. More recently, his cousin, Christina Foo CPA, has also joined the family firm.
Joseph says his father has taught him about the importance of building relationships that stand the test of time. "The key to working together is constant communication. It's the best way when working with family," he says.
What is a family charter?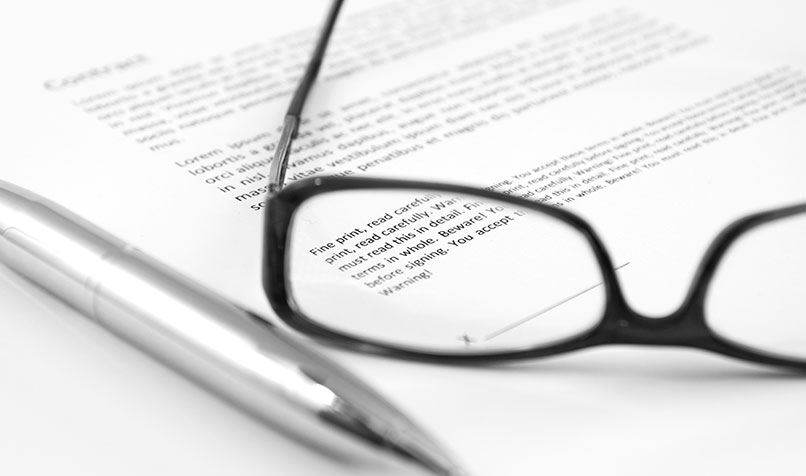 A family charter can be a powerful tool to help guide a family business into the future, according to family business adviser Robert Powell.
While not a legally binding agreement, a family charter is a covenant or roadmap that defines the family's values.
It documents the family legacy from each generation involved in the business and captures the future vision for the family members who are yet to join.
The charter also sets out how a family navigates issues that could cause a dispute, such as how shares are transferred, how an ownership restructure would be treated or when and how next generations can enter the business.
Whether the charter is just a few pages long, or a comprehensive document, it should be revisited at least annually, as the business grows or evolves.
"Essentially, a charter enables families to agree on things that could cause tension in a family while everyone is friendly.
"Often, hard decisions need to be made in crisis mode, so a charter helps them plan for war in a time of peace," Powell explains.