At a glance
Many business leaders tend to neglect conflict management skills on the basis that they are separate from the everyday functions of an organisation.
Disputes between business partners can stall a business or derail it financially if left unchecked, and it is important to have adequate structures in place within partnership agreements.
While it is useful to hone communication and conflict management skills, calling in a third-party mediator with no vested interest is part of best practice in dispute resolution.
It doesn't have to end in pistols at dawn every time there is a falling out in the boardroom.
Disagreements and conflicts between business partners do happen, and if left unchecked can spiral from a professional business disagreement to a more emotional attack.
"It becomes personal," says Kathleen Vouris CPA, a partner at Hall Chadwick. "What once was a business arrangement and relationship becomes very emotional."
Vouris says that, if one person feels like the aggrieved party in a business dispute, they may be content to throw away everything they'd worked for just to spite their colleague. "They say, 'Well, I'd rather have nothing, just so they have nothing, too'."
She equates the experience to a bitter marriage breakup and, just as with ill-fated nuptials, the key to a better outcome for all parties is to act quickly and limit the damage.
Ignore disputes at your peril
The way business disputes are handled can have serious consequences, financially and emotionally.
Yet Ravi Navaratnam FCPA, chief strategy officer at engineering consultancy Minconsult in Malaysia, says leaders often neglect their conflict management skills. "It's seen as something that's remote to the actual machinations of a company on a daily basis," he says.
Navaratnam advises three key actions when seeking to address conflicts – empathise, listen and decide. In combination, they provide a framework for negotiations to progress.
"Making a stand or a decision is the end point," he says. "But before you arrive at that end point, you have to understand what's going on and empathise and listen to the other side. You have to put yourself in the shoes of that person."
He adds that the act of communication is often confused with true listening – two people may be engaged in conversation, but if one person is doing all the talking and the other is just a sounding board, little headway is likely.
"At the end of the day, you get far more from listening than you do from talking."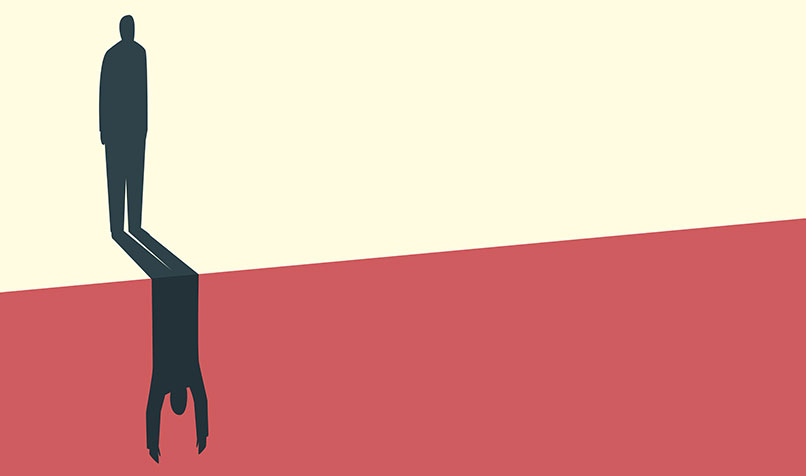 An important reason to avoid or limit the damage from conflicts is the company's bottom line. Messy disputes between partners can stall the business or derail it financially.
Marelda Hibberd, commercial litigation and insolvency partner at Maddocks, acknowledges that it often takes a hefty invoice from their lawyers for some opposing parties to start negotiating properly.
"It starts to get quite real when they get the legal bills," she says. "The aim with disputes should be to get to a position that you can live with rather than a position you really want."
If partnership arrangements have no corporate structures in place, disputes can drag on for years and become legally onerous and expensive. For that reason, Hibberd urges partners to define the terms of the partnership agreement long before any disputes arise, including a formal buyout plan or dissolution strategy.
Too often, partners inject money into a business by way of capital or equity, but fail to document this properly. If one party claims an entitlement at a later date, there is no paperwork to back up the claim.
Failing to get a partnership agreement in place because of potential legal fees is a "false economy", according to Hibberd.
"People may baulk at paying A$10,000 for a partnership agreement, but if things go bad, you might spend hundreds of thousands of dollars on a dispute. That agreement is your insurance policy."
Call in a mediator
Vouris agrees that it is best practice to have a partnership agreement in place covering the funding, structure, management and direction of the business, while also outlining the responsibilities and obligations of the business owners.
Regardless, when a dispute arises, the opposing parties should quickly engage a third-party mediator who is emotionally removed from the issue.
Navaratnam believes it is important for partners to realise that they do not have to reach a decisive agreement to progress a dispute – agreeing to disagree may be acceptable.
"As someone once said to me, there's your point of view, there's my point of view, and then there's the correct point of view. If everybody agreed on everything, there would be no legal courts of justice.
"Essentially the same principles apply – it's just a matter of how you get there."
Move with the times
Workplace mediation expert Saranne Segal, managing partner with Segal Conflict Solutions, believes workplace interactions have taken a turn for the worse during the COVID-19 pandemic, with bullying tactics such as deliberate exclusion made easier by the move online.
"There's a lot of nastiness going on, and that is leading to workplace conflicts," Segal says.
For leaders and managers, this means being more sensitive to others' needs, engaging in better and more inclusive conversations, and showing more emotional intelligence.
If bad behaviour is unaddressed, the business will "pay a long-term price", she says.
Disputes are ultimately about people's lives, and an emotional release is often required to reach resolution, Segal says. Managing your own and others' expectations will go a long way to preventing minor disagreements becoming major disputes.
Know when to walk away
In The Art of War, legendary ancient Chinese general Sun Tzu outlines many strategies on how to beat opponents on the battlefield. One, however, stands out as the most salient: "The wise warrior avoids the battle."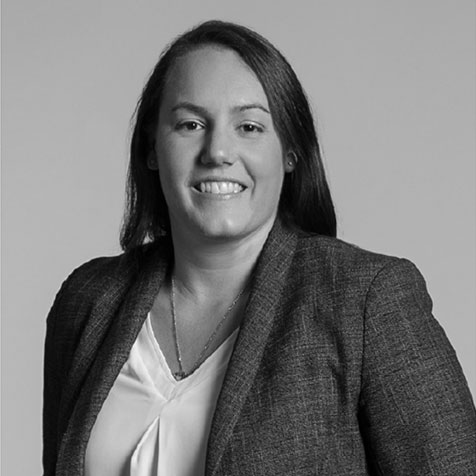 Amid the ongoing economic fallout from COVID-19, the potential for business partner disputes is higher than ever, and so are the stakes.
Vouris says that, in her experience, about 99 per cent of people who have gone through a dispute resolution process believe that they would have been better off financially if they had taken a less emotional approach.
To that end, she recommends that partners, directors and shareholders stay in close contact with their advisers – whether it's an accountant, a lawyer or an insolvency expert – if a conflict arises.
"You need to know what your options are should anything occur, so you can make proper decisions. I can't see how anyone can make really good decisions in an emotional state."
If the dispute cannot be settled, the business may need to be wound up and an insolvency expert such as Vouris would need to realise the assets and divvy up the spoils. However, she warns that such a "fire sale" will, in most cases, lead to partners losing out financially.
"With any insolvency, potential buyers think they're going to get a bargain, and if I'm trying to sell assets under the branding of 'liquidation' you can imagine how that goes."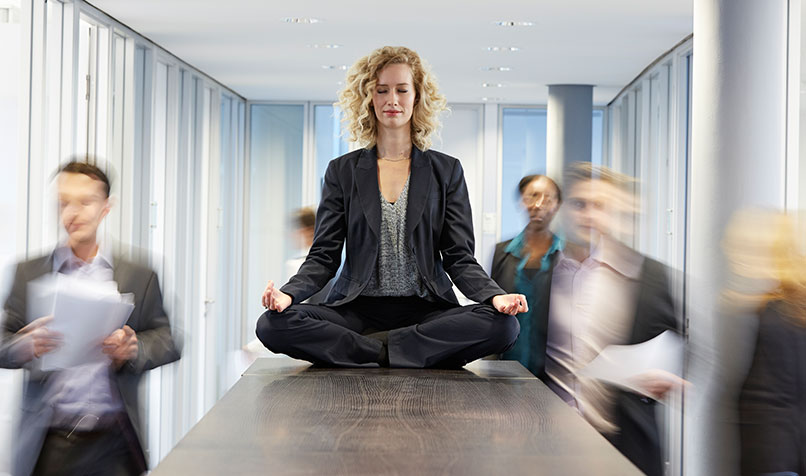 For business partners struggling to deal with conflict, registered psychologist Caryn Cridland advises to hit pause and reflect.
Caryn Cridland, founder of Mindful Mediation, a specialist workplace consultancy, believes four elements are the key to solving disputes – communication, emotional intelligence, personality and leadership style.
Cridland measures clients' skills and preferences in these four areas to help them understand how they became embroiled in the dispute in the first place, and what they can learn about themselves to help them resolve it.
"Some people feel that their identity is being challenged in a dispute and take it very personally," says Cridland. "Others see conflict as a necessary and creative part of life and business. This difference alone, in the way people view conflict, can stand in the way of a resolution."
To help people involved in conflict to resolve disputed and to prevent future issues from arising, it is important to build the following interpersonal skills.
Communication – In many instances of workplace conflict, aggrieved parties say they don't feel listened to or valued.
Business leaders should try to be fully present and listen to their feelings and needs, as well as those of others.
"Even two minutes of presence is enough to move a person emotionally. It's a very powerful thing."
Emotional intelligence – A trained yoga and qi gong teacher, Cridland believes such practices can help leaders react less emotionally and in a more measured way when disputes occur, rather than switching to fight or flight mode.
"Leaders who invest in managing their own emotions are more likely to respond to events unfolding rather than react to a triggering situation."
Leadership style – Cridland helps leaders identify their own preferred leadership and communication style, values, motivators and goals.
"Once leaders are clear on who they are, what they stand for and their goals, they are more likely to see others clearly and work out a path forward with insight and adaptability."