In the past 12 months, the CEOs of Xero, Intuit and Sage – three global brands that together represent over five million business subscribers – have either stepped down or been fired.
Some observers have referred to this as the end of the first era of cloud accounting and beginning of a new one.
Certainly, online accounting software is reaching notable benchmarks in terms of its maturity.
It has largely replicated the power of desktop accounting software, either directly or through large ecosystems of compatible online applications.
In the past 24 months all three majors have migrated to Amazon Web Services (AWS), the most popular platform for running software-as-a-service (SaaS).
Further, the latest competitive front is automating the basic bookkeeping services of collecting source documents, turning them into bills and invoices and reconciling against transactions.
Let's take a closer look at the key global and Australian players.
Xero: 583,000 subscriptions (1.386 million globally)
Xero is moving towards automating bank reconciliation processes, a concept it has labelled "code-free accounting".
It is doing this in two ways, and the first is in data capture. It announced at Xerocon that it had acquired HubDoc, an app that "fetches" documents from suppliers.
For example, you give HubDoc login details to your telco and it will automatically download a PDF version of the bill for your phone and internet every month, and save it into a labelled folder on your cloud drive or server.
Xero uses optical character recognition and other techniques to pull information such as date, due date, amount and tax, and adds these to a draft bill for you to review and approve.
The second step is to give Xero more control over reconciliation.
A user can set up a bank rule for repeat transactions from suppliers and check a box to automatically reconcile all transactions from that supplier in the future.
The user won't see those transactions listed in the bank reconciliation screen; Xero will display a clickable notification above the transactions that have been reconciled automatically.
Reconciliation is much easier if you provide more information about each transaction.
Logically, accounting software is moving towards making the transactions itself. MYOB pioneered payments integration with its desktop M-Powered Services.
Xero took it a step further with online invoices, which could use a range of payment providers, and has broken new ground with National Australia Bank (NAB).
Xero is adding the ability to pay bills from within the accounting software in a beta test with NAB.
It works in a similar way to batch payments. Instead of downloading an ABA (Australian Bankers Association) file to upload to your internet banking portal, the user receives a notification on a NAB smartphone app to approve payment.
MYOB: 618,000 subscriptions (304,000 online, 314,000 desktop)
MYOB is also working on ways to improve data quality to automate reconciliation by reinventing critical workflows.
It has taken the novel approach of replicating the bank feeds concept – direct downloads of transactions from banks every day – with major suppliers.
MYOB's online accounting software will receive direct transaction feeds from trades' suppliers Reece and Tradelink, as well as office supplier Officeworks.
A user can add a purchase order at the checkout and the Reece integration will allocate each line item to a job in MYOB.
When it comes time to invoice the customer, the software automatically pulls onto the invoice all reimbursables for that job.
"It's not just about getting the bill in the system, it's automating the workflow," says Dale Dixon, MYOB head of product for SMEs.
However, the process of "getting the bill in the system" is also much easier now that MYOB has added a unique forwarding email for capturing invoices and bills that staff and suppliers can use.
Users can forward PDF invoices directly into MYOB for coding and processing.
Also on the theme of reinventing workflows, MYOB has added automated invoice reminders for invoices that are overdue.
A customer can add the reminder to their calendar with a couple of clicks, so they know when they need to pay.
QuickBooks Online: 161,000 subscriptions (3.4 million globally)
Intuit QuickBooks Online (QBO) is pursuing a similar concept to code-free or invisible accounting it calls "accounting done for you".
"We imagine a day where your accounting is done, your taxes are done, and your payroll is done, and you don't touch a keyboard," Intuit CEO Brad Smith said at QuickBooks Connect, its annual conference, in 2017.
QBO introduced automatic reconciling transactions in bank reconciliation at least a year before Xero did. It auto-suggests account codes based on how other QBO users have categorised transactions.
It also has a far more powerful mobile app and Intuit is driving the mobile experience faster and further.
QuickBooks Assistant is a voice-operated tool that displays important numbers on request, such as: "How much did I make last month? How did it compare to the previous month? What was my margin?"
The end goal is a voice-activated interface for business owners that replaces the need for a mouse-driven experience in your browser.
Another important trend is beefing up the accounting tools in the app.
Intuit has always focused on the business owner above the accountant and is adding practice management elements and tax office integrations, areas in which it lags Xero and MYOB.
Although Intuit is starting from scratch with practice software, it is pulling in some interesting new concepts.
One of the best is using enterprise chat tool Slack to manage workflow notifications instead of email. Slack can drastically slash a firm's internal email, which is one of the biggest productivity saps.
Reckon: 47,000 cloud customers (as of December 2017)
Reckon One is the late bloomer of the online accounting crowd. Instead of competing head-on with the billion-dollar giants Intuit, Sage and Xero, it is focusing on the microbusiness and small trader category.
Its product is the cheapest and most flexible on the market, with basic accounting starting at just A$5 a month.
Reckon One's strategy is to do more with less. Rather than build an ecosystem of apps as Xero and Intuit have, Reckon One recently announced it had integrated with Zapier, an automation platform that connects to 1000 business apps.
Reckon One can now hook into cloud applications in e-commerce, CRM, inventory, project management and beyond.
The most important trends at Reckon One are more around market strategy than technological development.
Sage Business Cloud Accounting: 600,000 cloud customers, including Sage Business Cloud
Sage has endured a turbulent period of late, highlighted by the sacking of CEO Stephen Kelly in August 2018.
At the time, chairman Donald Brydon reportedly said: "We need to get a CEO that has SaaS in their veins."
Sage launched Sage One late, after aborting an earlier attempt at creating online accounting software.
Recently renamed Sage Business Cloud Accounting, it is still behind; the ecosystem has barely 10 apps compared with over 500 for Xero and QBO.
If there is an important trend at Sage, it is in the development of online software on third-party platforms that complement its small business online accounting program.
Sage Business Cloud Financials (previously Sage Live) is for SMEs and operates on Force.com, the technology platform behind the global leader in online CRM, Salesforce.com.
Sales Business Cloud Financials is more powerful than the accounting version and has full integration with Salesforce.com – Sage hopes it will become the preferred accounting engine for the popular CRM.
Earlier in 2018, Sage revealed an Australian grown project called Sage Data Hub, a powerful data management and analytics program built on Microsoft Azure.
The accountant edition connects to Sage HandiSoft, as well as other external sources. HandiSoft firms are using the tool to replace manual reports with automated dashboards.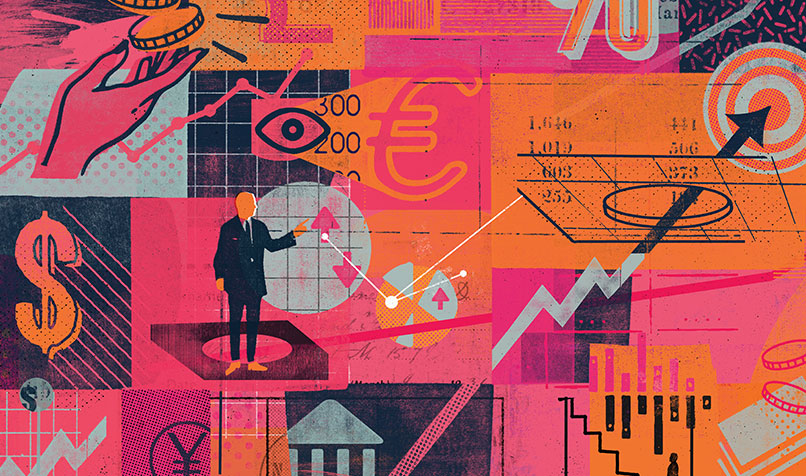 Saasu: 25,000 subscriptions (estimated)
Saasu is the quiet yet radical innovator of the group.
In 2000, it was the first online accounting program to launch in Australia, and the company eschewed the venture capital path for organic growth and private ownership.
True to form, CEO and avid minimalist Marc Lehmann announced in March 2018 that the business was refocusing on making international apps that did less than the current product.
"We are dedicated to minimalism in technology, and this change allows us to follow that vision," Lehmann said.
"Incumbent products in the market at the A$50-plus price point are seen as overkill and expensive by many of these small business owners."
Despite signing up tens of thousands of SME customers, the new apps will be designed for sole traders, microbusinesses, consultants, contractors and early stage e-commerce ventures.
Saasu's new products will be released in app stores for smartphones and tablets only.
Invoice8 will address invoicing, expenses and payments, while Project8 is a global project and job management tool. Both are due before the end of 2018.
Taking it all into account
Business owners are spoiled for choice when it comes to accounting software.
The Australian market is particularly overcrowded given the size of the business population. Yet the choice of which platform to go with will only become harder.
All the aforementioned applications run on global computing platforms that are adding artificial intelligence (AI) tools such as machine learning and deep learning.
As software companies integrate these tools into accounting software, we will inevitably see jumps in performance and capability.
This will further simplify the process of managing a business and its accounts – and hopefully spur a new generation of entrepreneurs.
Australian stats at a glance
MYOB: 618,000 subscriptions
Sage: 600,000 cloud customers
Xero: 583,000 subscriptions
Intuit: 161,000 subscriptions
Reckon: 47,000 cloud customers
Saasu: 25,000 subscriptions