There has been a fundamental shift in thinking about blockchain technology in the past year, and blockchain-related innovations are already providing solutions to longstanding problems.
Public sector agencies in particular are exploring its potential, according to Katrina Donaghy, co-founder and co-CEO of Civic Ledger, which focuses on civic applications of the technology.
"In Australia, we are still in a development stage, with government, industry, banks, academia and business exploring blockchain technology through proof of concepts," she says.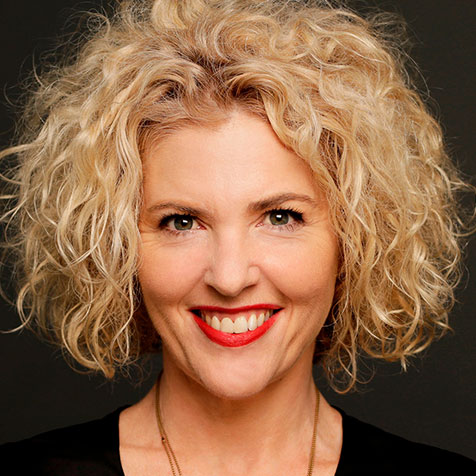 "There is still a long way to go but we are moving from questions such as 'what is blockchain technology?' to 'how can we start exploring its potential?'."
The federal government is sending positive messages about blockchain technology. Standards Australia is the Secretariat for the International Standards Organization's international technical committee for blockchain standards, and is looking at standards, definitions, rules, and other elements of the technology. This will provide a clear decision framework on issues such as governance, jurisdiction and interoperability of the technology.
"This role by Standards Australia will, I believe, be very significant in the long term," Donaghy says.
"Another critical step is that the Australian Government's Digital Transformation Agency is taking a lead with exploring blockchain uses in government. In our experience, their digital marketplace is very useful for Australian start-ups looking to secure government as their first customer."
Donaghy also notes that the Australian Digital Commerce Association is working with government on behalf of the blockchain and cryptocurrency industries, assisting with the design of policy, guidelines and legislative changes to encourage innovation in the area.
Solving problems with blockchain
In developing and adapting blockchain technology, Donaghy makes comparisons with the early days of the internet, when no one really knew what to do with it. It was sometimes seen as a solution looking for a problem.
Within a remarkably short period, however, the internet became a central part of both business and social life. She believes blockchain technology will follow a similar path.
"Like the internet, we did solve the problems of scale, improving its use and imagining new applications," she says.
"There are thousands of very smart people around the world working on building the blockchain infrastructure, most of which is done through open data protocols."
Donaghy argues that blockchain has a special role to play in public administration as governments look for ways to modernise their services along digital lines.
Blockchain provides a neutral place for a transaction to occur, creating what Donaghy calls "a shared truth" of data.
This is crucial when governments take the role of the authenticator of data and, through rules, determine the allocation of resources and benefits.
She says a change of thinking will be required. Blockchain is not owned or governed by a central authority, and the data is decentralised and distributed across thousands of computers.
Government agencies are inherently centralised, so change management in relation to issues of control and the future of work will have to take place as the technology is being explored.
Peer-to-peer blockchain platforms
Donaghy points to a project that her company delivered for the Australian Government. The key issue was how to improve information in the Australian water industry to increase participation and confidence in water trading.
Civic Ledger developed Water Ledger, based on the public blockchain, Ethereum. The blockchain-enabled platform provides a means to verify all water trades and update state registries in real time to prove that a water trade has happened, as well as showing the location of the trade.
A crucial part of the system is the "tokenisation" of a physical asset: megalitres of water.
"It showed how blockchain technology could address very complex problems involving many participants and a large number of rules – in fact, over 15,000 rules," says Donaghy.
"Water Ledger has become a key success story and is a case study of a peer-to-peer exchange platform that increases the transparency of activities across borders and jurisdictions."
Civic Ledger has developed similar solutions for other agencies, including IP Australia and the City of Melbourne.
The company recently won the FinTech Australia award for Australia's Emerging Fintech Organisation of the Year for 2018, which Donaghy sees as an important step forward.
"To be recognised by our peers and industry is a tremendous honour but we also see it as a signal to government, industry and business that blockchain technology is a real opportunity to redesign economies and societies that are inclusive and democratic," she says.
"The award sends a message to other start-ups who are building blockchain applications or infrastructure that this is an area where there are opportunities to succeed."
Key points about blockchain
There are opportunities for blockchain start-ups in government procurement.
Blockchain is very suitable for commerce which has many participants and complex rules.
The real-time nature of blockchain enables transparency and accountability.
The decentralised nature of blockchain will require changes in thinking, particularly within centralised organisations.