A basic website is a must for every business, and yet many small businesses either don't have a website at all, or have one that is outdated and neglected.
Building a website may seem daunting, but it doesn't have to be with these user-friendly, cost-effective and easy-to-use tools.
A brave new world
In the past, businesses needed to do three things to build a website – register a domain name, create web pages using a software package and sign up with a web hosting provider.
The process was convoluted and often required the expertise of a professional to code in HyperText Markup Language (HTML) and other web languages. Larger sites also required working with a database.
These days, many companies sell domain names, host web pages and offer drag-and-drop website building tools that don't require coding expertise.
These tools don't offer all the power and flexibility of a professionally built site, but they are inexpensive, simple to use and tick most, if not all, of the boxes required by a small business.
Here is a breakdown of some of the most popular options.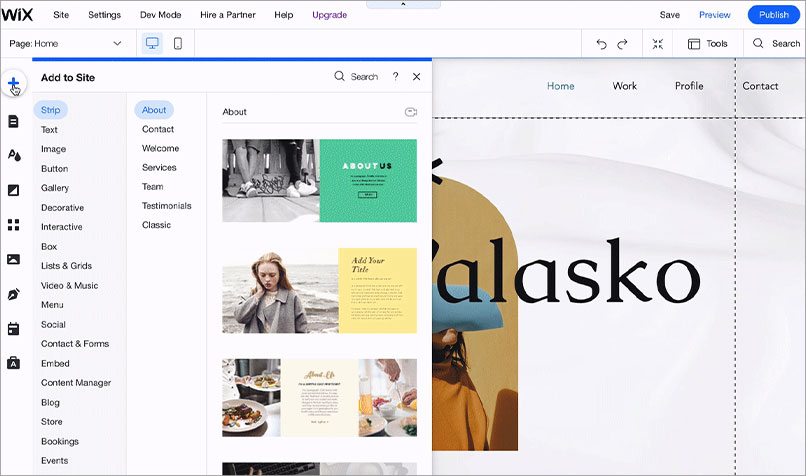 Wix is the big name in hosted website builders, and with good reason – it offers everything many small businesses need from a website.
Wix includes hundreds of slick, mobile-friendly templates to choose from as the starting point, and an easy-to-use drag-and-drop editor that allows you to customise many elements of the design.
There are plenty of add-on apps for email and social media marketing, search engine optimisation (SEO), website analytics and customer relationship management.
If you need more, there is an app market with hundreds of third-party tools that can be easily bolted on.
Wix offers a free basic plan, with several paid plans also available, depending on the features and customisations required.
Squarespace
Squarespace is another popular hosted website builder that could be ideal for those who want a modern, elegant design. Its templates are beautiful, and its editor is also quite easy to use.
Unlike Wix, Squarespace designs are "responsive", meaning that Squarespace's web pages seamlessly change to suit different screen sizes, whereas Wix uses separate fixed designs for desktops and mobiles.
Squarespace cannot match Wix's sheer volume of features, but it does offer many similar options, including portfolio sites, blogs, online stores and service business sites. It also has SEO, email marketing, analytics and other helpful tools.
Shopify
Wix and Squarespace offer everything required to get an online store up and running quickly, but Shopify is designed solely for that purpose. All of its templates are designed to sell products and services, and it offers a more comprehensive suite of e-commerce tools.
For example, Shopify offers more payment gateways and thousands of integrations with third-party apps to help boost sales, handle deliveries and add many other features.
Shopify takes a bit longer to learn than Wix, but there are still no coding skills or specialist knowledge required, and it is ideal for businesses revolving around an online store.
GoDaddy
Many web hosting providers such as Netregistry and GoDaddy now also offer online website builders. GoDaddy's app, for example, allows you to create a basic website, online store or service site with a simple drag-and-drop interface.
It even includes SEO, social media, email marketing and other tools. However, while it is a well-rounded offering, its tools are more rudimentary than Wix's and its templates lack Squarespace's finesse.
Still, GoDaddy's builder is a very affordable way to get a good-looking business website up and running fast.
Mobirise
One problem with hosted solutions is that you are effectively locked into the host's platform. You may be able to export content, but you can't move the whole site, including the design, to another provider.
Mobirise solves this by offering a more traditional website building approach. Users download its software (for Windows or Mac), create the website on their computer and then upload the finished files for publication.
Users have to organise domain and web hosting providers themselves, but once that's done, Mobirise makes it easy to create and publish a website, and the site can be moved to another hosting provider at any time.
Mobirise lacks many of the tools offered by the likes of Wix, but it is ideal if you want to create a basic but great-looking website. It is also free, or you can purchase additional templates and add-ons for a simple one-off fee.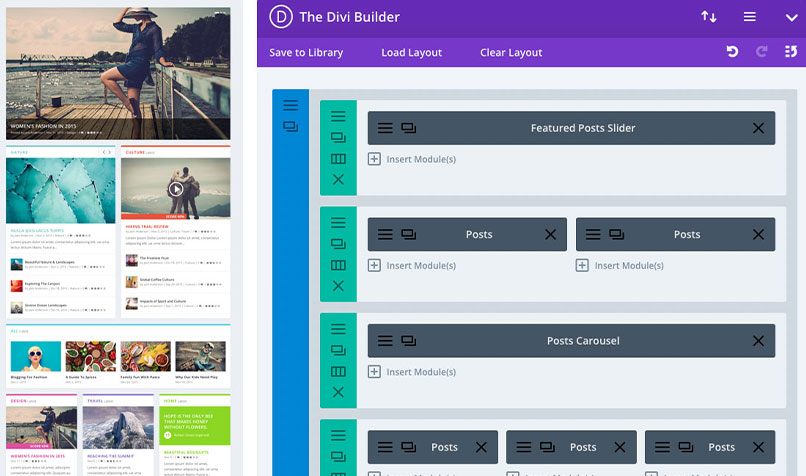 If you want more power and flexibility, you may need to step up to a content management system. WordPress is the clear market leader here, largely due to its relatively easy-to-use dashboard for adding and managing content.
It also offers thousands of themes and plug-ins for adding just about any feature imaginable – and it is supported by most web hosting providers.
Many web hosting providers make it simple to install WordPress, although until recently you would typically need a web professional to build a custom website.
These days, page builders such as Divi and Elementor offer graphical interfaces, which, among other things, allow you to drag and drop elements to design WordPress pages.
WordPress is still not as simple to use as Wix, but using a page builder with WordPress offers the best of both worlds.
Other options
If none of these options suit you, there are many other website builders, content management systems and other tools for creating sites.
Alternatively, there is no shortage of web designers and developers who can do the work for you. Just be sure to do your homework and choose the right people or the right tool for your needs.