The impact of artificial intelligence (AI) on the future of work and business has been the subject of numerous studies – including several that predict large-scale job losses across industries.
However, according to a recent Dun & Bradstreet survey, 40 per cent of organisations are adding more jobs due to AI implementations, and only 8 per cent are cutting jobs.
Of course, more job losses – and profound changes to the types of jobs on offer – may occur as AI matures and automates more business processes.
However, right now, AI appears to be mainly used to augment, rather than replace, humans.
The technology already provides significant benefits. Firms are using AI to automate repetitive tasks, so that staff can focus on higher-value work with clients.
AI also provides faster, deeper insights into data, with numerous benefits – such as enabling more sophisticated marketing techniques to increase business.
Some experts urge caution. Daniel Faggella, founder and CEO of market research firm Emerj, warns that "AI is an expensive and complex solution without evidence of direct return on investment".
It's true that the more ambitious AI projects are expensive. However, simpler, more affordable AI tools are becoming more prevalent. Here are a few of these tools.
Everyday AI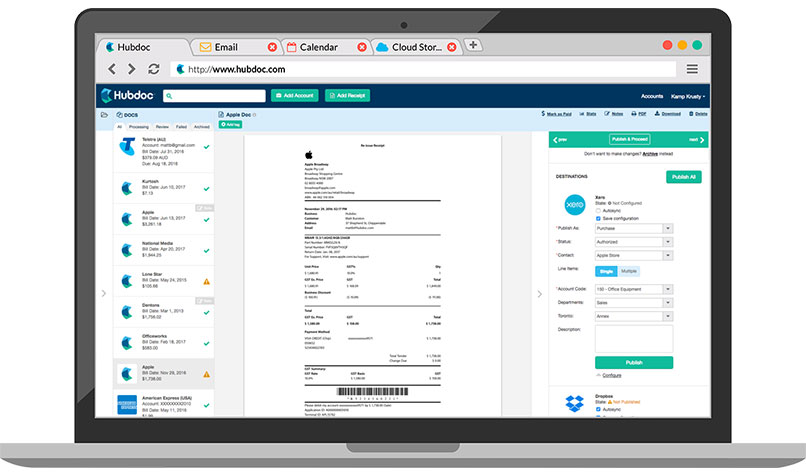 You may be using AI without realising it. Applications increasingly use AI techniques such as machine learning to provide smarter features. Microsoft Excel's Ideas feature, for example, can help you quickly identify trends, patterns and outliers in a dataset.
Google's Smart Reply feature in Gmail suggests sentences in the body of an email based on the context of the rest of your message. Xero's acquisition of data capture software Hubdoc now makes it possible to automatically extract key information from receipts, invoices and bills, greatly reducing manual data entry.
Grammarly uses a number of AI techniques, including machine learning and natural language processing, to offer corrections and suggestions to improve your writing in Word, email and other applications.
Chatbots
One quick way to start putting AI to good use in your business is to create a chatbot to interact with your customers – and there are plenty of chatbot platforms to choose from.
Flow XO is one of the easier solutions, offering a "zero coding" interface. It allows you to create chatbots for your website, Facebook Messenger, Slack, and more. Among other things, it can also answer simple questions, streamline customer support, accept payments, gather information and pre-filter leads.
The key to making a chatbot work is to focus on simple ways to help customers.
Tell consumers upfront that it's a digital assistant, because chatbots can't replace humans. Flow XO recognises this, allowing the chatbot to seamlessly hand over to a live chat with a human.
Flow XO is free with some limitations, or from US$19 per month.
Data insights
One of AI's key benefits is how it can process large volumes of of data and provide real-time insights into your business and customers. Importantly, it also enables you to extract those insights easily with natural language processing.
Chata.ai is one such tool. It integrates with accounting applications such as Xero and QuickBooks to make it easier and quicker to gain insights. It also allows you to build customised reports and dashboards, easily generate cash flow forecasts and make natural language queries.
Chata.ai is free with some limitations, or from US$20 per month.
Automating processes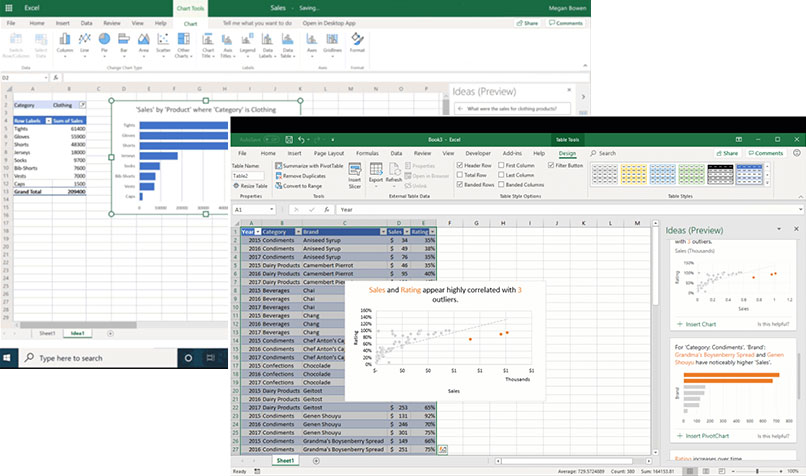 There are several platforms available that use AI to automate repetitive tasks and business processes. Microsoft's Power Automate (previously known as Microsoft Flow) is one of the simpler options.
Like IFTTT (If This Then That) and Zapier, it allows you to build multi-step workflows between hundreds of applications and services – without having to code.
However, Power Automate also contains built-in AI capabilities that enable more complex workflows.
For example, Power Automate can run sentiment analysis on tweets and push results to a dataset in Microsoft's business intelligence tool, Power BI.
Power Automate costs from A$20 per user per month.
Business assistant
Cloud application platforms such as Salesforce and Zoho are increasingly offering AI tools. Zoho's Zia digital assistant, for example, offers a wide range of intelligent functions for the platform's suite of apps.
You can use Zia to potentially increase revenue by adding personalised recommendations to your e-commerce site. It also has the ability to create a chatbot for your help desk site. In addition, it can suggest responses for employees replying to support tickets and send alerts for customer problems.
Zia also enables you to dictate notes into Zoho's customer relationship management (CRM) application. It also uses machine learning to identify the likelihood of a deal, so you can prioritise sales targets.
You can make natural language queries and commands for Zoho's reports, spreadsheets and other applications. Zia can also suggest corrections or improvements to your documents.
Zia is built into various apps you can purchase from Zoho.
Other AI tools
There are many other AI tools available. Salesforce's Einstein, for example, allows you to add intelligent tools to the popular CRM – with or without coding, depending on your business needs.
For ambitious AI projects, there's IBM's Watson, the various AI tools offered by Amazon Web Services, Microsoft Azure and Google Cloud, and many more tools.