Businesses are constantly searching for the best product at the best price, but smart businesses also consider long-term value in the goods and services they buy.
The benefit of focusing on value instead of price can be illustrated by using a petrol vehicle versus electric vehicle (EV) analogy.
Depending on the model and specs, EVs can be expensive. However, EV manufacturers can translate the seemingly high costs into something more palatable for car buyers by highlighting additional value of an EV, including:
Direct cost savings through government grants and rebates
Taking advantage of the High Occupancy Vehicle Lane Exemption
Automatic software updates and continuous innovation, with increased capabilities and safety features.
Just like the car buyers in our example, many companies focus on upfront costs when it comes to buying new software solutions for their business.
However, businesses can position themselves to better meet strategic objectives and long-term outcomes by shifting their focus to value instead.
When organisations look for cloud solutions, their catalysts typically include the need to accommodate growth, the drive toward digital transformation, operational efficiencies and better experiences for customers and staff.
A cloud-based solution should be the right fit for industry, should offer efficiency, intuitive user experience and capability to extend, and should work within the broader landscape and compliance.
All these factors are tied to clear long-term outcomes for the business.
According to Unit4's customer research, four main themes emerge when C-suite executives from professional services organisations are asked about how they measure the value of their cloud ERP solutions:
1. Total cost of ownership (TCO) – costs that can be eliminated or avoided by moving to the cloud such as onsite hardware spend.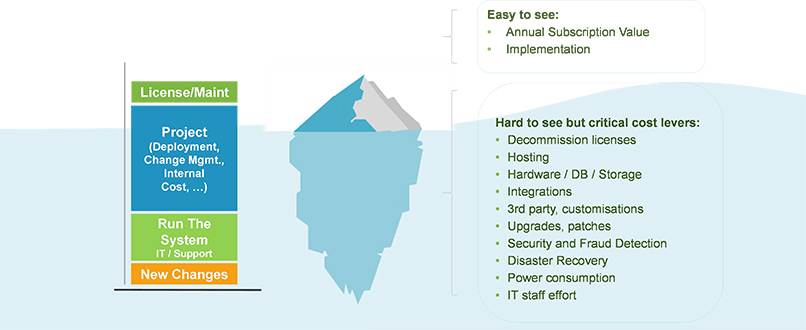 2. Efficiency improvements – improving the efficiency of key functions, such as Finance, HR and IT through automating key processes, configurability and allowing for self-service.
3. Business effectiveness – the ability to help shape strategy and navigate through significant business model upheavals.
4. Engagement – having an intuitive, easy to use system that encourages adoption across the organisation.
The four factors can be enabled, measured and monitored using Unit4 ERP solutions.
When businesses look beyond initial costs to the long-term value of a product or service, they can achieve strategic business objectives quicker and more efficiently.
Among the benefits of value over cost are opportunities to save money overall, improved efficiency, information-driven insights and a more engaged workforce, all of which underpin a compelling business case to invest for the future.
For more information about how Unit4 helps Professional Services firms.