Choosing the right practice management solution is critical to gaining a competitive edge. More than ever, firms are under pressure to manage profit margins, resource planning, shortage of talent and the increasing demands of clients.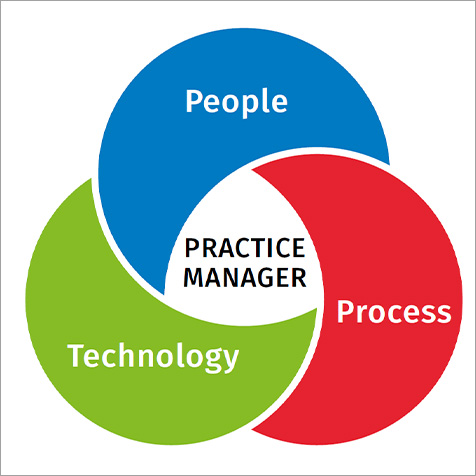 Firms must focus on enhancing their practice management capabilities, or growth might multiply current problems and make it is almost impossible to meet changing client behaviours and expectations.
In this article, and free ebook guide, Wolters Kluwer shares some insights to help you decide on the right practice management technology approach for your firm.
What is practice management software for accounting firms
Practice management software enables accounting firms to organise and manage their front- and back-office operations, including:
streamline the running of their practice
automate tasks and data flows
assign, track and collaborate on jobs and tasks
provide powerful real-time insights.
With firms dealing with hundreds, even thousands, of tasks across the business, a practice management system keeps everything organised and everyone on the same page.
Practice management for accounting will continue to adapt rapidly in response to the growing focus on digital transformation. The pandemic lockdowns and remote working are only accelerating its use across the world.
Many firms moved to the cloud during the pandemic, which meant that – even with team members working remotely – accounting firms could easily organise and track jobs, manage tasks, maximise resource utilisation and billable hours, and ultimately margins.
To achieve the maximum benefits, your practice management software needs to enable maximum efficiency. Spending most of your time and energy on urgent organisational demands at the cost of strategic objectives hinders your ability to grow your client base or focus your team on higher value work.
In the case of Australian accounting firm Hartmann-Cox, a good practice management system was the critical factor in being able to take on the additional workload during the global pandemic – without taking on additional staff.
For New Zealand firm Inspired Accountants, the resource planning functionality in their practice management software alone has saved 96 hours per year – time which could be better utilised on billable work.
When choosing an accounting practice management solution, the question has to be, what solution will help me manage my firm and gain the competitive advantage I need?
When you know where you want to take your firm, you can determine your practice management software needs.
Seven steps to choosing the right software
There are multiple factors that go into your decision-making process before investing in practice management software, and many factors to assess, such as:
Cloud-based model
Managing data securely
Supporting intelligent practice workflows
Enabling virtual growth and client communications
Software integrations with other tools
Visibility over your practice
Support available
Cost vs value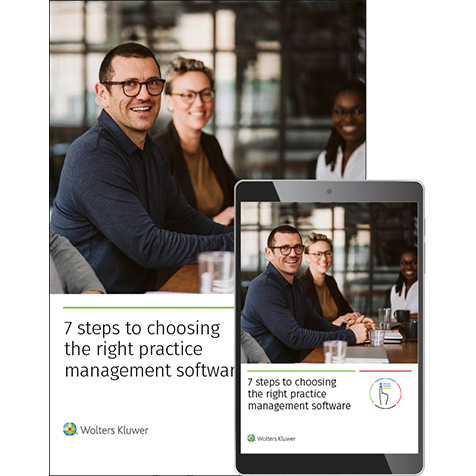 Wolters Kluwer has developed this complimentary guide to help accounting firms develop the right technology approach in choosing the right practice management software for your firm and support your purchasing journey. Download this complimentary ebook guide.