The process of considering life insurance can be daunting and incredibly complex. With an assortment of premium structures, waiting periods, exclusions, cover types and values to navigate, it can be difficult to pinpoint the best option for you and your family.
Unsurprisingly, many people don't get their life insurance right, which can be costly in a variety of ways. Here, we explore six of the most common mistakes and how to avoid them.
1. Not comparing the market. There are currently 38 life insurance companies and friendly societies regulated by the Australian Prudential Regulation Authority (APRA) and each offers a range of different products.
Rather than going with the first one you find, it's worth comparing a selection – either with online comparison tools or directly through insurers – to find the most appropriate fit for your circumstances.
If you already have a life insurance policy through your superannuation fund or another issuer, take the time to check how it measures up against other products.
2. Failing to plan. Life insurance is about so much more than just death (or life) cover; it also encompasses total and permanent disability (TPD) insurance, trauma insurance, and income protection insurance, not all of which are automatically included in a policy.
According to a 2020 report from Rice Warner, the current level of insurance held by Australians covers 92 per cent of basic death needs, but only 29 per cent of TPD needs, which means many of us may be underinsured.
It's important to assess how much cover will be required to recompense all the potential costs that could accompany your death, injury or illness – whether that means helping pay your mortgage or addressing other financial commitments.
Online tools, such as the Australian Securities and Investment Commission's (ASIC) MoneySmart life insurance calculator, are a good place to work out how much you may need for any eventuality.
3. Skimming the fine print/understand the product. The policy's product disclosure statement (PDS) is essential reading – helping you understand what it covers and excludes, whether any waiting periods apply, and how your premium payments work.
Certain illnesses, for example, may not be covered; likewise, if you indulge in hobbies an insurer considers "risky", such as motorsports or paragliding, additional exclusions might come into play.
It's better to know at the outset, rather than at the point of lodging a claim, to mitigate unwelcome surprises. If you don't understand, make sure you ask questions.
4. Providing false information. It might seem obvious, but you need to be honest with your insurer regarding your health and lifestyle.
If, for example, you fail to disclose an existing medical condition or fail to mention you are a smoker, you not only provided incorrect information, but also put yourself – and any beneficiaries – at risk of being denied a payout if a claim were to arise.
5. Overlooking beneficiaries. Just as you should adapt your life insurance policy to suit changing life stages, you should also review it regularly to ensure it reflects your current family situation.
When significant events occur, such as marriage or divorce, death of a spouse or birth of a child, people often forget to update their beneficiary list, which can create issues when a claim is paid out.
6. Leaving it too late. There's no "right" age to get life insurance, although major milestones like buying a house or having children are common catalysts.
Generally, the younger (and healthier) you are, the more straightforward the process – and lower your premiums – may be.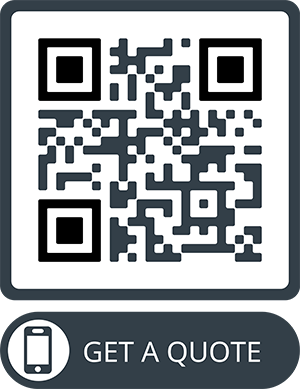 For a life insurance quote from NobleOak, visit nobleoak.com.au/cpa or call 1300 108 490 and mention "CPA".
This is general information only and does not take into consideration your individual circumstances, objectives, financial situation, or needs.