Early in her career, Amy Foo CPA remembers looking into the oak-panelled partners' room at one of the Big Four accountancy firms and asking herself if this was her destiny.
Not long out of Deakin University, she knew the answer even then. The big firms are great training grounds, but they are not known for their entrepreneurial-like speed.
Indeed, Foo peppers much of her talk with the language of speed. "Adaptable", "nimble" and "agile" are words she often uses, a kind of natural corollary to her career in the digital arena. The Melbourne-based managing director, ANZ, of San Francisco-based software company Zendesk lives and breathes digital finance.
Foo is a CPA who is as conversant in the language of robotics and data analytics as she is in the language of auditing and business analytics. Speaking of languages, she knows four: Cantonese, Mandarin, Malay and English. Adaptability has never been a problem.
It's hard to say whether Foo adapted to the world, or whether the world was being slowly made in her image. She started work in the early 2000s with a degree in finance and a double major in IT.
She started accounting in the traditional way young graduates did back then, taking up auditing roles for two of the Big Four firms in her first few years.
Yet the IT side of things was never far away. She moved countries twice, worked at BEA Systems (now owned by Oracle) and later as a finance executive at digital advertising giant Ogilvy & Mather. The lure of the smaller, more nimble and data-oriented path was coming into view, as the world became progressively more technology dependent.
She was with another US-based software company, Serena Software, for five years, managing its Asia-Pacific finance function out of Melbourne. From 2013, Foo has been the vice-president of finance and operations APAC at Zendesk, and most recently has been elevated to managing director, with responsibility for accelerating the brand's growth across Australia and New Zealand as it continues its move into the enterprise space.
Accounting and IT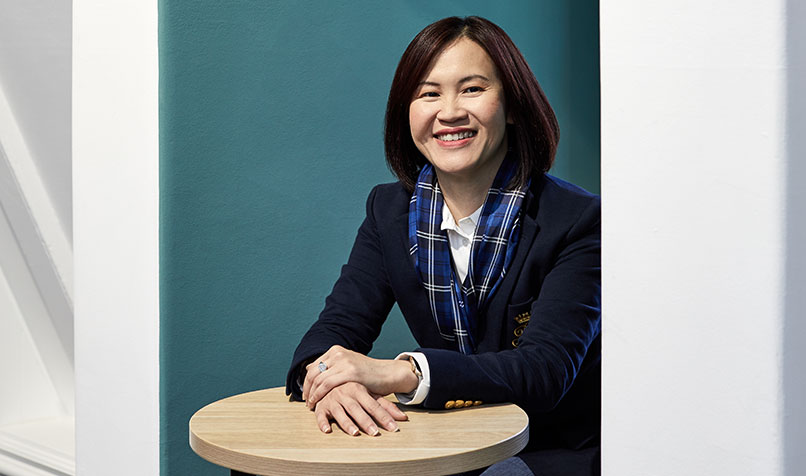 Now in her early 40s, Foo sounds more like a newly minted millennial than an experienced finance hand. She also appears to be more at ease with young people and their ways and aspirations than with her own generation. She is in a young, thrusting industry and she echoes its values.
"The young are highly adaptable," she says. "They 'sponge' change very quickly. They have this admirable attitude towards both the customer and employee experience and they know how to ask for what they want."
It's even one of her own catchcries: "If you don't ask, you don't get."
"It is the young who are changing businesses, who are guiding retail decisions, how software is designed, what works and what doesn't," Foo says.
"They are shaping the way we view the world and how we buy. Businesses could do a lot worse than watch the ways of youth."
To some, her credo of speed and adaptability may seem an odd disposition for a senior finance person, but in strategic terms, she is straight down the line. She is all about managing for growth.
"In all the jobs I have done, there is this commonality," Foo says. "I wouldn't take on a job without the potential for growth."
No matter what the entity, she says, treading water was never an option. "For me it was always strategic finance with a growth mindset. It's what gets me out of bed in the morning," she laughs.
Her role so far has been to drive Zendesk's growth in the APAC region from her base in Melbourne. The company, which specialises in customer relationship software, is on a mission to become a US$1 billion company by 2020.
Foo has been at the centre of Zendesk's change dynamics since she started the job in 2013. Within a year of her arrival, Zendesk undertook the acquisition of a Singapore entity and was priming itself for an initial public offering.
Her most recent job as finance vice-president has embraced not just the financial side of the business, but also reporting, operations and human resources for the company's five legal entities in Melbourne, India, the Philippines, Japan and Singapore.
"I always knew that we had to grow the company 40 per cent year on year," she says, "and part of that is about taking the people and the processes with you. There had to be a lot of planning and strategic thinking, which had to be coordinated both locally and globally, and all the go-to-market strategies had to be executed with operational and data-driven ideas."
Going for growth at Zendesk
The way Foo explains it, there were always two jobs at Zendesk – aligning the company's separate entities, while having to manage and grow the business as a whole.
"The executive team had to pull a number of operational things together to see it all happen and help us to continue to execute the vision and all of it needed solid leaders on the ground."
Foo says her team has been exceptional and that "the people side of things" has been the least of her problems. Not surprisingly, constant pressure to sustain a high rate of growth remains the most difficult task.
Growth begets constant change and disruption. Accelerate growth and you accelerate change, she says.
"Change management is a talent you have to build over time. There were times when I thought it was the hardest thing to do, but we built it into the program as part of being a leader. Get ahead of change management and it will have a positive effect on culture and experience."
Some of Zendesk's statistics (see below), especially the increase in the value of contracts, align with Foo's attitude towards growth. She is an advocate of the 80/20 rule (some call it the Pareto principle), which holds that you should concentrate on the top 10 or 20 per cent of items that are the most valuable and important (the "vital few"), and take less time with the less important 80 per cent (the "trivial many").
"You have to think about prioritising the trends as well as prioritising your own efforts, and make sure you focus on that part of the business that will drive the bulk of the revenue," she says.
"Do that and you're being a strategic planner. That's part of the coaching and mentoring that I always go through with my team."
Human-centric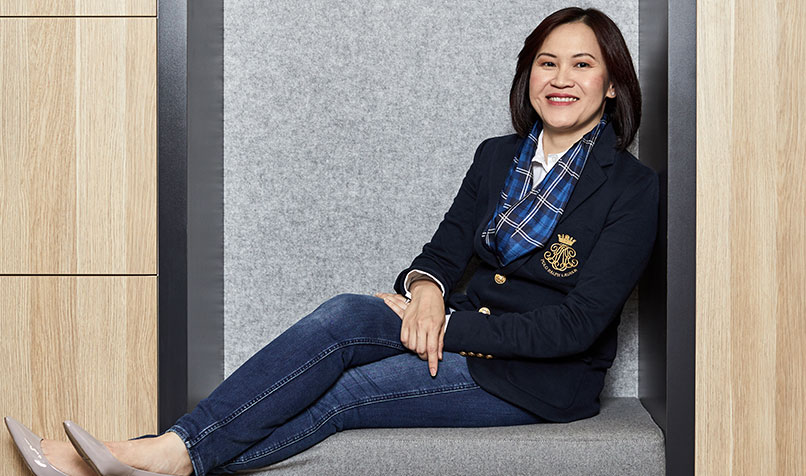 Foo, once described as "a numbers nerd", is not wholly growth driven. The dynamics of the workplace are equally important. She is a big believer that finance must be human-centric, requiring empathy for the needs of others, including stressed and overloaded employees and potentially dissatisfied customers.
The old way finance teams managed people was from a distance, but these days communication, both within and outside the organisation, is face to face.
The human-centric finance team must participate in conversations around the organisation, enabling team members to direct, manage and highlight issues.
As a working mother of two young boys, Foo is passionate about diversity, equality and work-life integration. As such, she leads the Asia-Pacific Women in Leadership chapter at Zendesk, and is responsible for driving the company's corporate social responsibility, diversity and inclusion initiatives across the region. She is also an advocate for what she calls work-life integration and eschews the idea of balance.
Balance, says Foo, is about juggling two disparate things, while integration is about bringing work to life and sometimes even life to work. If she needs to bring her two young boys to work, she has the confidence to do it.
Foo puts honesty and straightforwardness at the top of her list. This idea that "if you don't ask, you won't get" is not a statement of individual selfishness, but about effective communication. Always ask questions and never hold back, she says.
"My team would describe me as a very transparent leader – I'd rather over-communicate than not communicate. If someone in my team was worried about something, I'd always say don't mull it over, get it out. If you attend a meeting, you are there for a purpose. Get your opinions across."
Despite her strong digital orientation, she has come to acknowledge that a company's systems – as well as its products – have to be designed around the human and not the other way around. Certain elements are high touch – business partnering takes a lot of work, but managing employees should be about letting them be more creative and allowing them to believe and act for themselves.
"We have moved from accountants crunching numbers to what I call transformation finance. The roles are created because we need people who understand finance who can embrace robotics and technology."
What's more important, the human or digital strategy of a company?
"The two strategies need to complement each other," Foo says, "but one thing I do know for sure. These days, if you don't have a digital strategy, you won't have a human one either."
Revenue on the rise
In growth terms at least, Zendesk seems to have practised what it preaches. In the last quarter of calendar year 2018, the company's results came in exactly as Foo envisaged them, with revenue rising by more than 40 per cent compared with the previous corresponding period to US$172.2 million.
Zendesk's paid customer accounts reached 136,600 at the end of the fourth quarter, up from 133,700 at the end of quarter three and well up from 118,900 a year ago.
Zendesk Support now has 73,600 paid customer accounts, up 1500 during the fourth quarter. The number of contracts with annual values of US$50,000 or more jumped 6 per cent year-on-year, and the average contract value rose 60 per cent.
The billion dollar company now doesn't seem so far away. For 2019, Zendesk expects revenue between US$795 million and US$805 million, up 33.6 per cent from 2018.