Working in a regional area used to mean a limited client base and a smaller salary than you could earn in the city.
Today, while skilled finance professionals in country towns probably still don't make as much as their urban counterparts, things have changed.
Technology means they can service clients anywhere in the world, connected by email, Skype and app-driven data collection.
At the same time, being based in a regional area confers many benefits: less traffic, a more relaxed pace of living and a greater connection with community. As city living becomes ever busier, for many professionals a shift in values is making the benefits of a regional lifestyle seem more desirable than ever before.
Regional accounting firms: a part of their communities
Born and bred in Warwick, Queensland, Pauline Pickering FCPA has run her own firm with her brother-in-law, Peter Driver FCPA, for 15 years, and says she has never considered leaving her birthplace.
"I get to help really genuine people achieve what they want for their family," says the co-founder of Globe Accounting.
"I see a business develop through the grandparents, the parents and then the children – I am particularly interested in sustainable business growth and succession planning. And, because clients know I'm not a fly-by-night, they trust me to help make their businesses work.
"We also give back to the community, for example, assisting people with drought funding or Centrelink assistance at low cost."
Pickering came from a family who "were always bringing people home for dinner".
"Dad was a motor mechanic, mum worked for [Catholic Church charity] St Vincent de Paul Society and I was one of five kids," she says.
"I now live on 40 acres outside Warwick in God's own country with my husband, Steven, whom I met in Warwick. I have two sons, Jack 20, and Ben, 18."
Her leap of faith: starting the business with no staff and zero clients. "We put some ads in the paper and borrowed against our homes," says Pickering.
As the family was known locally, she slowly built up the practice. Today it has 19 employees and clients ranging from agricultural (cattle, grain, cotton) to tradespeople, trucking companies, service station owners, manufacturers and quarries.
Gabi Freijah CPA, one of four partners in Watts Price Accountants, a firm based in Horsham, Victoria with 20 staff, also understands the value of strong connections.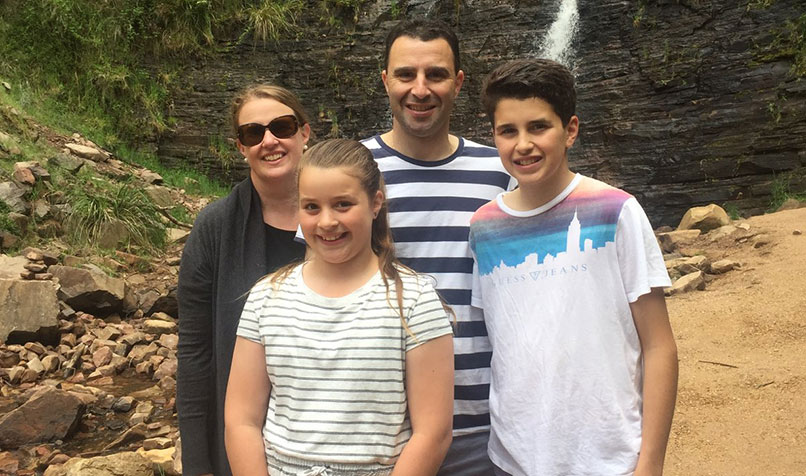 Born and bred in Horsham, he never thought of leaving, except to attend Ballarat University, because strong connections with family and friends were a priority. Today he is married to Tamara, and has two children, Gemma, 10, and Joel, 13.
"Having a successful regional practice is all about building and maintaining relationships," says Freijah.
"My family have had a retail menswear business in Horsham for 50 years. You develop a deep understanding of local people and local businesses as well as build trust."
Regional accounting often means wearing many different hats
Thanks to her firm's wide range of clients, work is never, ever boring or routine, says Pickering, who only recently resigned from her role as director of the Warwick Credit Union. She is also on the CPA Australia Queensland Public Practice Committee that advocates for public practitioners across the state.
Tyler Wise CPA, since 2011 the director of his own accounting firm in Busselton, in the Margaret River region of Western Australia, counts vineyards, engineers, architects, lawyers, doctors and commercial property developers among his firm's clients.
"We wanted to make sure we had exposure across all manner of industries," he says.
Freijah's firm services clients from industries including the agricultural sector, retailers, medical, hospitality and building and construction.
"As a regional accountant, there are more opportunities to wear different hats," he says. "You have to be a generalist, and a good one, rather than a specialist."
In addition to offering assistance with Single Touch Payroll, self-managed superannuation funds, tax and compliance, finance broking and financial planning, Watts Price is a leader in Wimmera Farm Performance Reporting that assists farmers and rural providers to make decisions about land and plant purchases, leasing and share-farming arrangements.
Like many regional firms, Watts Price's clients have been affected by extreme weather conditions.
So too have those serviced by Wise in Western Australia.
"Weather definitely has the biggest impact on our local clients. When the rain was late, it really impacted the grapes. We touch base with our clients and help them with cash flow and forward planning. When the Aussie dollar was very strong, that also impacted negatively on the tourism business. Now it's weakening people are coming back to the area and the community."
Pickering says it's a similar story in Warwick. "The drought has been really, really tough. I've just finished doing a cash flow chart for a farmer who lost 10 per cent of his breeding herd, she says.
"I can't fix cash flow but I can streamline, restructure and support [the business]. We have contact with insolvency practitioners too and a good relationship with all the banks and we're almost on speed dial to government-funded counselling services."
What is regional accounting?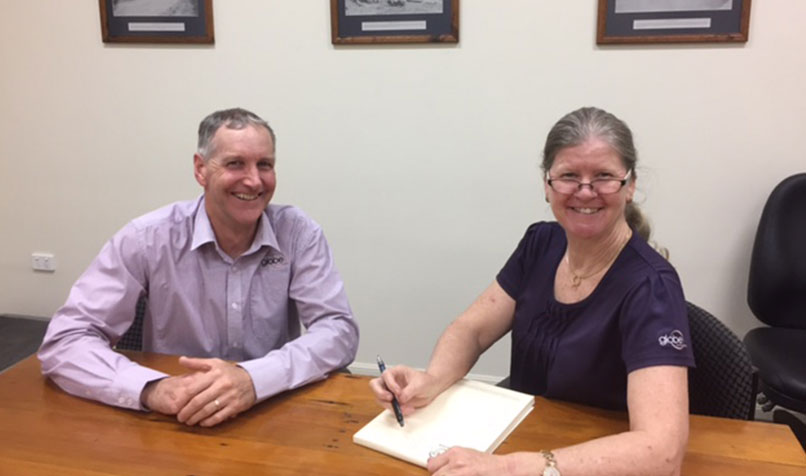 You might expect that a regional CPA would only service regional clients. Not so.
"Our biggest client is based in Sydney," says Wise, whose role includes overall management direction of enterprise, tax planning and forecasting activities, benchmarking and margin analysis and forensic accounting.
"We service clients everywhere because of our heavy focus on technology – we have been paperless and cloud-based since our inception."
In 2017 he was named Western Australia Senior Manager of the Year in the SMSF Adviser and Accounting Awards and, in 2018, his firm was a National Australian Accounting Awards finalist for Innovator of the Year, Partner of the Year and Firm of the Year and won Accounting Firm of the Year in the state-based awards.
"While the tech curve moves fast, myself and my team move faster," says Wise. "We are always looking for opportunities to exploit the use of tech to provide efficiencies for our clients.
"One success story is a client is who was travelling Australia but had been able to upload documents to the portal as we needed them and had signed their financial statements and income tax returns while sitting on the beach."
Wise, whose firm includes five staff, admits, "When we pick up new clients and go through the onboarding process that includes podcasts, blogs and web-based apps, there is often stunned silence to begin with.
"However, once we reassure clients that it's quite easy and an enhanced means of communicating, they are able to invite us into their digital data so that we can manage financial statements or do cash flow and business analysis that is a lot less retrospective."
Wise has also developed tools and calculators designed to help clients understand their business affairs better and achieve their goals.
"I'm a massive geek," he laughs. Freijah says his firm's strong focus on technology, including cloud software solutions, also means it is well placed to assist businesses with bookkeeping and system requirements.
Pickering and her firm also take advantage of technology, servicing clients around Western Australia and even one in London – "a local Warwick girl who now works for the queen" – she says.
"Technology is such a blessing, although there's no substitute for sitting in front of someone and having a conversation."
Regional accounting: different priorities
Wise worked in Perth for two years, where he held a commercial accounting role with a company based in the hydrocarbon industry and oversaw business growth from turnover of A$7 million to A$23 million.
"This role provided me with great analytical experience to add to my tax background," he says.
Back home, Wise says the salaries are not comparable to the city but the financial differences are negligible because the expenses in the country are cheaper and "you spend a lot less time in traffic".
"For myself, I put happiness above everything," he says. "I've only ever taken one job that was paying the highest and it made me miserable."
Wise and his wife, Sophie, have three children, Lily, six, Evie, four, and Hamish, four months.
"The kids really love playing in nature and we'll often head down to beach or local places," he says.
"We really like the environment and being able to raise our children near family – Sophie grew up 10 minutes out of Margaret River."
Wise adds that he and his family have been to visit a client's dairy farm, a butcher, a winery and other country businesses.
"A lot of these are people whose family has known my family for generations," he says.
"One day early on I came home with cheese, wine and eggs that had been dropped off at the office and it felt like I'd just come home from the market."
Freijah enjoys the convenience of living in a regional area.
"It takes me five minutes to get to work if I get the red light, there's plenty of room for our children to play and we have easy access to outdoor activities such as the Grampians National Park and local lakes and rivers."
Perhaps a mark of how contented employees at his firm are is that, recently, three received an award for service of 20 years or longer.
Life in a country area might not move as fast as the city, but that's just the point.
Moving out of the city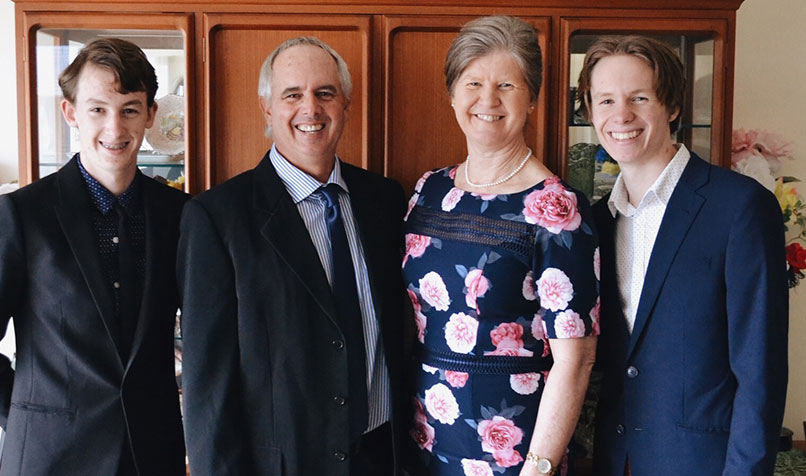 To work in a regional area you need to have a very curious mind and a healthy interest in how businesses work as well as profit and cost drivers, says Pickering.
"You also need to be able to speak with highly educated clients and those who didn't get past grade seven. Because there's no nightlife, it probably helps to be a family-orientated person. A regional area can be a great place to bring up kids."
Show a strong interest in the area, including community connections, advises Freijah. "There's no point looking at a regional job as a temporary arrangement. You have to form relationships with people and have a genuine interest in the businesses and the area."
On your resume, give examples of differences made in peoples' lives or projects that you've undertaken. Skills can be taught and experience gathered. What you can't teach people is how to extract information and encourage people.
"We like a bit of personality, not someone who is a robot," says Wise.
"Someone who has interests. We also want staff who aren't concerned as much with timesheets as empathising with clients. We want every client to feel like our only client."