By Katie Langmore
As his hometown of Wuhan, China, went into overdrive to manage the economic fallout from the COVID-19 pandemic at the start of 2020, Miracle Zhang FCPA took his seat at the table, metaphorically.
Trapped in Los Angeles as his city went into lockdown, Zhang advised the local government remotely.
"The Wuhan Government wanted to provide a subsidiary to SMEs, and the question was how to do it. There needed to be support policies in place – tax management, risk management," recalls Zhang.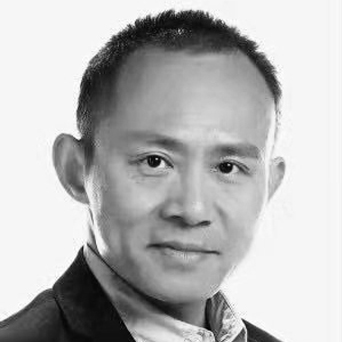 "I helped to put the policies in place, to find the best ways to support various types of enterprises, especially SMEs.
"Financial systems are the nervous system of a community, of a nation. We have always understood the strong connection between a well-developed financial system and economic development," Zhang says passionately.
"It's essential for the accountancy profession to be value integrators, to support enterprise to make good decisions by addressing challenges and opportunities, strengthening organisations and advancing economies."
A teacher of financial management and accounting before he gained his CPA designation in 1993, Zhang takes the responsibility of sharing his knowledge with the wider business community seriously.
At the onset of the pandemic, he wasn't just supporting the local government. Having joined an entrepreneurship mentorship scheme set up by the Wuhan Government to support Chinese enterprise – especially SMEs – in 2009, Zhang was well placed to step up and help struggling businesses during the first lockdown.
"Each year I spend about 100-150 hours supporting SMEs – helping them set up their business planning, their strategy and sorting out any financial and taxation issues," Zhang says.
"When the pandemic hit, it was big in Wuhan. From 23 January to 8 April in 2020, all businesses were closed, so I gave advice to SMEs on how they could adapt."
This advice included the four key components integral to business survival: risk management, transformation and adaptability, reviewing and diversifying supply chains, and capability reviews of IT systems.
"Organisations, companies and governments need to think about how to meet the challenge of an ongoing pandemic and similar crises," says Zhang.
Although he is humble about the mentorship he has provided over the years, Zhang has made quite a name for himself in the world of Chinese finance.
His WeChat blog, where he shares his insights on entrepreneurship, financial management and running a business, has a healthy readership base. Zhang also volunteers his time at incubators, industrial parks, universities and other institutions, bringing finance to life for China's young accountants.
"It's good for me, because I can share my knowledge, share my insights and influence more people" says Zhang.
"As CPAs, it is [up to] our profession to ensure strong financial systems in our country, and to make complicated financial issues simple for stakeholders."
For now, Zhang will keep doing that through his mentorship, with a focus on improving his service delivery.
"I am always thinking about what more we could do to support the SMEs, what new technologies we could use to support them," Zhang says.
"I am thinking and will keep trying... I hope I can do more."
About Chuangye Wuhan
Chuangye Wuhan is a not-for-profit service platform based in Wuhan, China. It provides free mentorship, resources and tools to support small and medium-sized enterprises (SMEs) in Mainland China. In 2020, the platform provided 694 free online webinars to more than 18,000 SMEs to help them manage the economic effects of the pandemic and crisis recovery.