At a glance
Karst Stone Paper's manufacturing process is partly solar-powered. Its estimated carbon footprint is 60 per cent smaller than for traditional paper.
Stone paper is waterproof and tear resistant. Its main raw material is leftover calcium carbonate from construction sites and quarries.
Jon Tse CPA, co-founder and co-CEO of stone paper company Karst Stone Paper, has an audacious vision for his category to overtake the pulp paper market.
"There's every reason to aim for this goal. Pulp paper is made from plants and tree fibre, so at the moment it's the most economical resource from which to make paper. Yet there are many negatives," Tse argues.
Environmental considerations such as deforestation, as well as the enormous amounts of energy and water required to produce paper pulp, are among these.
Traditional pulp paper will still be used for tissues and paper towels because stone paper isn't absorbent, but stone paper can be used to make ream paper, notebooks, notepads, packaging, labels and posters.
Stone paper is made from leftover calcium carbonate, an abundant natural resource, and a by-product of construction sites and quarries.
To make stone paper, calcium carbonate is collected, washed and crushed into a fine powder-like chalk, then mixed with limestone and a non-toxic resin. It's then fed into a machine that rolls and stretches it thousands of times to create the end product, which is like traditional paper but made without trees.
"Stone paper has been used in the industrial sector in food transport because it's waterproof and can be frozen. When we saw how smooth and beautiful it was, we thought, 'why hasn't anyone used this for stationery?'," Tse adds.
How Karst Stone Paper grew
Tse and his co-founder Kevin Garcia have known each other since they played soccer as children.
"We've always been competitive and driven to build things and make an impact. Having that mindset drove us to launch a business.
"We came across this new, sustainable material that wasn't applied to the consumer and saw an opportunity," Tse says.
They started the business, which has a simple, classy, monochrome aesthetic, with seed capital of A$26,000 from their savings, which they used to build a simple website on Shopify. Fast-forward to today and the product is stocked in 200 stores globally.
Karst Stone Paper manufactures in Taiwan and has warehouses in Sydney, Los Angeles and Amsterdam. About 70 per cent of its 80,000 customers are in the US.
"We're shipping a couple of notebooks at a time to thousands of people in 84 different countries," Tse says.
"Airbnb's founder Brian Chesky once said the key is finding your first 100 customers who love what you do. We were able to do that pretty quickly by sticking to our principles of creating high-quality, beautiful products that are good for the environment.
"These customers went to their local bookstores and stationery shops and asked for stone paper. Those shops called us and wanted to stock our products."
Those same customers work at companies such as Facebook and Dermalogica, and in 2019, Karst's products were included in the goody bag for the official TED event in Vancouver.
Like any business, mistakes have been made – in 2018 incorrect dates were printed in 20,000 planners, which couldn't be sold.
"This wouldn't have been a big deal for a large company, but it could have really hurt our business, but you work your way around these challenges and find solutions," Tse says.
Tips for start-up success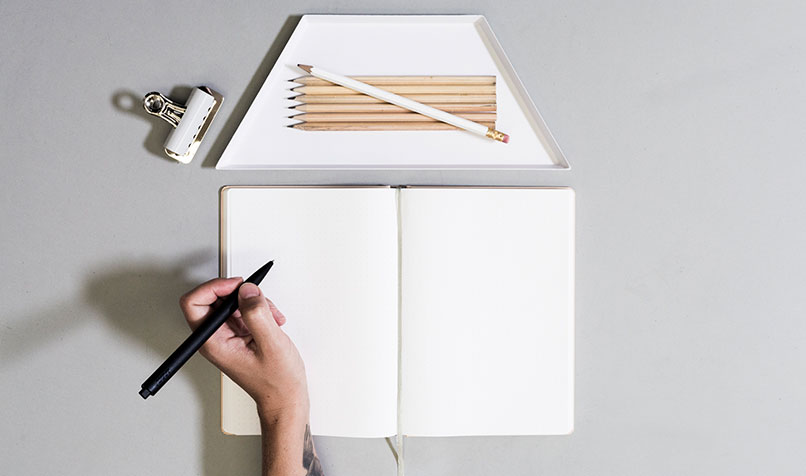 Tse's message for entrepreneurs is to put yourself out there.
A few years ago, he went to Singapore for his previous textbook business Zookal to meet investors – and met only rejection. One day he walked out of a meeting and noticed a sign for a firm called Credence Investments.
"I took a photo of the sign, went back to the hotel and sent an email to introduce Zookal and its vision to the company," he says.
Credence Investments' founder Koh Boon Hwee was a former chairman of Singtel and Singapore Airlines, and that email led to a significant investment in Zookal.
"We secured this funding because we were prepared to send a cold email and put ourselves out there. So, take a chance and don't be afraid of rejection."