In May 2021, Jenifer Austin CPA was bunkered down in a secure compound in the Occupied Palestine Territory of Gaza as rockets and bombs peppered the city around her.
Then head of finance for the United Nations Relief and Works Agency (UNRWA) in the Gaza Strip, Austin's focus was firmly on the core functions necessary to keep the operations going until the point of a ceasefire.
Austin has spent decades working for international aid agencies in strife-torn regions across the globe, and is fully briefed on what is expected of her and her team during any emergency contingency period, but she admits those 11 days and nights in May were the most frightening of her career.
"The airstrikes and missiles overhead were terrifying. It was a constant and continued bombardment," recalls Austin.
"It was something I had never experienced before and hopefully will never experience again.''
Gaza, despite its good weather and attractive Mediterranean coastline, is not an easy place to live. It is an enclave almost entirely sealed off from the rest of the world since it came under a land, air and sea blockade imposed by Israel in 2007, after militant organisation Hamas took control of the Strip.
It is crowded, polluted and lacks critical infrastructure. Austin travels everywhere in an armoured vehicle, and there is a limited number of shops and restaurants with the necessary UN security clearance for staff to enter.
It is a stark contrast to Austin's home in Tasmania, where her husband, children, siblings and parents all still live. Tasmania is embedded deep in Austin's heart. She says returning home calms her mind and rejuvenates her soul after intense work abroad.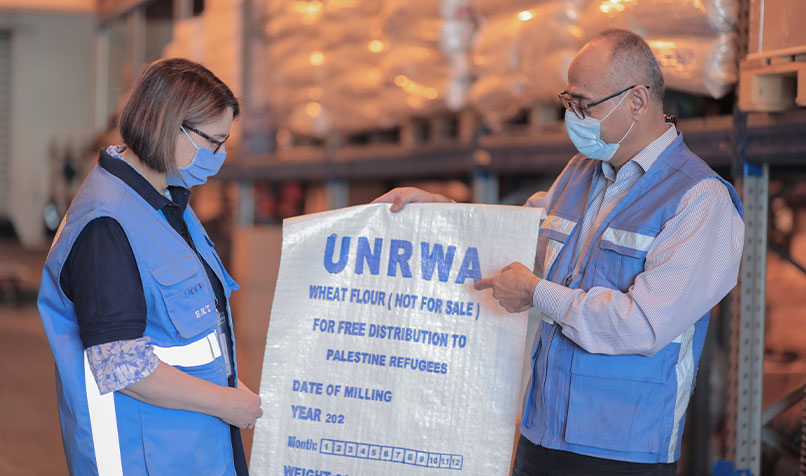 Born and raised in Launceston, Austin comes from a line of strong, driven women. As a student she loved the certainty of maths and went on to earn a Bachelor of Commerce at the University of Tasmania in Hobart, with the goal of becoming an accountant.
After graduation, her first career role was as a senior auditor for the Tasmanian Audit Office. She would return to the Tasmanian Parliament two decades later, working with the Public Accounts Committee for the Legislative Council.
Both these government-based roles gave Austin solid technical experience and enhanced her communication and negotiation skills – both strengths she would make continued use of throughout her career.
During a stint lecturing in Accounting at the University of Tasmania, Austin discovered she had a love of training and teaching. This led her to study for a Bachelor of Education degree, as well as an MBA.
Working as a classroom teacher gave Austin the satisfaction of witnessing students' 'lightbulb moments' and knowing she had contributed to the new knowledge they had just gained. In education, as in humanitarian work, capacity building has been a powerful motivator for her.
Nurturing the next generation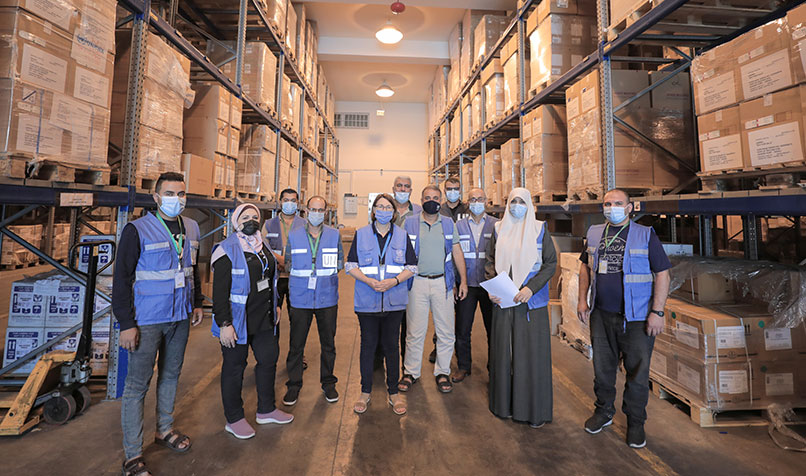 Teaching and lecturing took Austin on short trips to Malaysia and Singapore, sparking a yearning to become immersed in a culture by living in it rather than just passing through. So, when her children were aged seven and five, Austin accepted a job in the United Arab Emirates, lecturing at the Higher Colleges of Technology, migrating to the Gulf with her family. They would live there for the next 10 years.
Back then, the Dubai stock exchange was just opening up, and the UAE government was working towards more financial transparency and accountability in international markets, which warranted a switch from a traditional paper-based auditing system to one that met modern international auditing standards. Austin was hired by the UAE's Auditor General to oversee the transition and restructure.
She also developed and implemented a coaching and mentoring scheme for young female UAE national graduate auditors.
These women were among the first female auditors in the UAE and would go on to achieve great success in the public sector, becoming role models for the next generation of women in finance. Austin remains in contact with them all and counts the program among the biggest impacts she has made during her career.
By the time the family returned home to Australia in 2010, Austin's reputation for technical financial management, as well as international accounting and auditing standards, had established her as a sought-after consultant.
She took on projects with Deloitte for the United States Agency for International Development (USAID) in Kazakhstan, with UNRWA in Jordan and with United Nations Office for Project Services (UNOPS) in Myanmar, where she ran the largest finance team of 100 people in the largest UNOPS country office.
While her husband had accompanied Austin on some of her posts, more recently he has chosen to stay in Tasmania with his own work, and the couple meet up for holidays in various locations around the world. Often Austin works on cycle, working for six to eight weeks before returning home for around two weeks, similar to a fly-in fly-out worker.
That was before the pandemic.
Austin considers herself lucky to have been back to Australia twice since the pandemic hit, once in late 2020 – which took seven weeks, including two quarantines and a home isolation period – and again following the May 2021 military action in Gaza.
Apart from small group gatherings with friends, most of Austin's downtime is spent on video calls home, reading Australian news, watching the AFL on TV and exercising in her home gym.
COVID-19 has also been a game-changer for the UNRWA, the UN agency that provides humanitarian assistance for Palestinian refugees in Gaza, Syria, Jordan, Lebanon and the West Bank.
As the deputy director of operations at the UNRWA's Gaza field office, Austin oversees the back office support – finance, HR, PLD, admin, IT, job creation scheme, infrastructure and camp improvement – for Gaza's frontline programs of education, health, relief and social services.
A direct service provider, UNRWA Gaza runs 280 schools serving 290,000 children. More than half of the Gaza Field Office's 13,000 staff are teachers. The office also runs 22 primary health centres, service eight Palestinian refugee camps and provide food relief to 1.2 million refugees, with an annual cost base of around US$500 million (A$675 million). In the aftermath of the May tensions, there was an influx of additional donor funds to assist with the reconstruction and post-conflict needs.
COVID-19 brought significant health risks for the people of Gaza, who live in one of the most densely populated areas in the world. The global health crisis had financial ramifications for UNRWA and required modifications to the delivery of its programs.
"Working through lockdown was not easy," says Austin. "National staff generally don't have access to regular electricity, sometimes only a few hours a day, so working remotely is not an option for everyone and can be problematic for those who do."
Food deliveries have been made compliant with COVID-19 safety measures, vaccination clinics have been set up and new efficiencies, such as telemedicine for health consultations, have been introduced.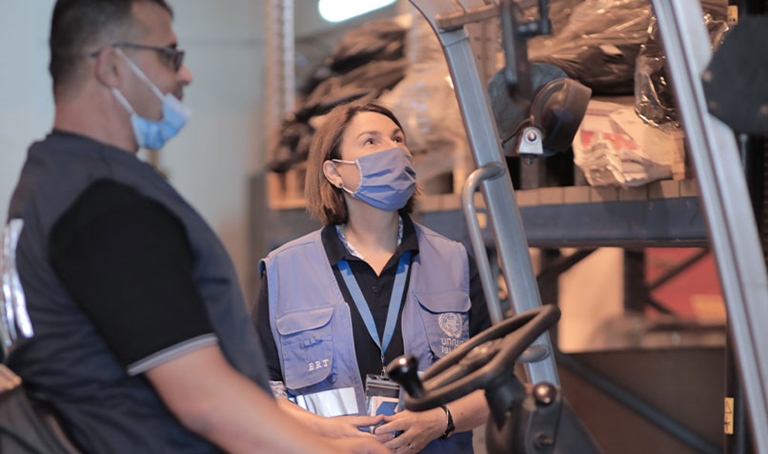 There is a fine balancing act between closing schools and keeping them open. Students rarely have access to laptops and may only have one smart phone in their household, so printed learning materials have to be distributed.
Then there are the challenges of having to backfill for staff away due to COVID-19, the need for increased number of nursing staff in the health clinics, along with the additional social issues that arise in a pandemic.
On top of all this, it has been Austin's responsibility to organise the medical evacuations of severe COVID-affected UN staff to Israel, a complex logistical and time-critical feat, involving multiple stakeholders at any hour of the day or night.
Expecting the unexpected is part of the job. Austin says 40 schools, four hospitals and 19 health centres have been among the UN services that sustained damage during the outbreak of violence in May, and more than 200 Palestinians, including more than 60 children, were killed, with 19 of them students of UNRWA schools.
Balancing the competing demands within her role requires Austin to trust her instincts, as well as rely on her past experience. Strategic thinking, she says, requires patience.
"Play the long game," advises Austin. "While timing is, of course, always critical, don't be rushed when making your decision. Stop, think and reflect. Ask yourself, what is able to be achieved?"
Learning to say "No" is a difficult skill to learn but, as a leader, it is about analysing where the priorities are.
Good leadership, says Austin, is having genuine communication and an ability to listen, as well as knowing how to empower a team.
No matter what she sees and deals with on the ground, Austin must remain apolitical. Distancing herself from the politics is a necessary and important part of operating in a conflict zone.
"We are there to support the refugees by providing humanitarian assistance until a political resolution is found. That [resolution] happens in another arena."
What keeps her returning to overseas relief work is knowing she is having a direct impact on people's lives and wellbeing. In her current role, Austin has had the opportunity go out to schools, meet refugee children, learn about their school parliaments and see first-hand how the money is being spent. She says being out and on the ground is when you really see the impact you are having on people's lives.
"One of the things I've learned over the years is, it doesn't matter where you are in the world, or what level you are in your organisation – everybody just wants the same thing," says Austin.
"We all want our children and our families to have a settled life. We want them to have educational opportunities and to be successful in whatever pursuits they aspire. So, we are all the same, wherever we live in the world."