Few things in this world are cuter than a Labrador puppy, so it takes a special person to raise and train one for an entire year, only to hand it back. Georgina Fordham CPA, financial performance and analysis coordinator at Barwon Water in Melbourne, has taken in five pups over the years for Guide Dogs Victoria, and is currently awaiting her sixth.
"We got the first puppy when I was five," recalls Fordham. Unsure if the family was up for the responsibility of having a dog, Fordham's parents put their hands up for a Guide Dogs Victoria puppy. Within a month of giving her back, the family had taken in another.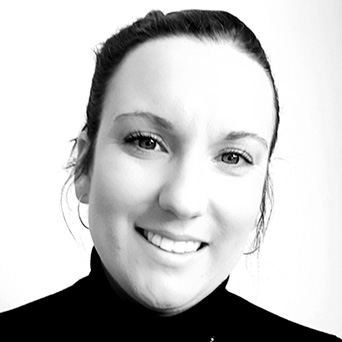 "Giving the first one back is really tricky – especially as a child," says Fordham. "But then you start to understand that they have such a great, deep purpose. You become able to focus on the importance of that and the special role you play in that."
Thankfully, perhaps, there is the odd pup that can't be sent back. "The fifth puppy I had failed for health reasons, and I was able to keep her."
While she had the dog, Fordham didn't take in any more pups, so she turned her attention to supporting the organisation in other ways. At the time, she was working at Mercedes-Benz, so she connected her employer with the organisation. "They got on board. They sponsored a pup and named it Vito, after the Mercedes-Benz Vito Panel Van."
Fordham also became a Puppy Pal, giving a monthly donation to support the training of a guide dog puppy. She says becoming a Puppy Pal is a great way to have contact with the pups without taking one in, as you are invited to puppy play dates and get regular "pupdates".
Since 2018, Fordham has also become increasingly involved with CPA Australia, firstly forming a team with other CPA Australia members to take part in Daniher's Drive, a four-day road trip organised by FightMND to raise funds to help fight Motor Neurone Disease, together with a group of her fellow CPA Australia members.
Soon after, Fordham was invited to join the CPA Australia Corporate Committee, of which she is now deputy chair. Then, in 2019, she became a member of the newly formed South East Metro Branch in Melbourne, as well as the Congress Taskforce. Then, in January this year, was appointed to the Victorian Divisional Council.
Becoming involved with CPA Australia has changed Fordham's feelings about the CPA designation and about accounting in general.
"I'd initially thought of CPA Australia as just a regulatory body, but now I recognise how much it offers its members. It can be very powerful – you can meet a lot of people who can give advice, provide direction, opportunities and support.
"I think if I hadn't got involved with CPA Australia, I wouldn't be an accountant today."
Of course, while Fordham's passion for her profession is clear, it is the pups that have her heart. "My ultimate dream would be to get a position on the board or in a financial role with Guide Dogs Victoria," she says.
About Guide Dogs Victoria
Through training, support and the provision of guide dogs, Guide Dogs Victoria works to ensure people with low vision or blindness are active and involved members of the community. Less than 13 per cent of funding for Guide Dogs Victoria comes from the government, so the organisation relies on generous support from the public.