Starting your own accounting practice is never easy, but it can be extremely rewarding.
Discover what these three CPAs learned along the way, the key industry changes they've seen, and the advice they have for those setting out today.
Nigel Janson FCPA, director, Financial MasterPlan
Sydney-headquartered Nigel Janson is a certified financial planner with over 20 years' experience in accounting, financial planning, and stockbroking. He launched Financial MasterPlan with an Australian Financial Services Licence in May 2010, before which he operated for four years as an authorised representative of a different licencee.
How did you find the first year running your own practice and what did you learn from it?
"You come across a lot of people who don't deliver what they say they will: potential business partners, suppliers or those you want to work for – financial advisors, accountants, lawyers.
"Some practitioners start with no clients and go out backward, but more commonly you will get enough to sustain yourself but not quite enough to be viable.
"You cover costs and pay yourself a small salary, but the challenge is to make a good profit in a worthwhile business rather than work like a slave for less money than before."
What are the dos and don'ts of starting out on your own and what advice would you give others?
"Start with a clean sheet and do everything properly from the get-go. There has been an entrenched culture of non-compliant behaviour and the predominant way financial advisors work is to sign up a client, get paid commission from selling life insurance products and charge some kind of asset-based fee to the super fund account.
"Build a sustainable relationship with clients rather than a book of products. There is now a big focus on ethics.
"Also, new businesses have limited resources and it's easy to penny-pinch and not invest in software or pay for proper documentation. You're cutting costs but not being efficient. It's hard to get the balance right, but you're hurting yourself by not subscribing to what you really need to do the job."
To date, which are the two biggest changes to have affected the industry?
"Number one is the prospect of a small practitioner being able to sell the business when they want to retire is becoming remote. Not so long ago, financial planning businesses were valued at three times revenue – now they're potentially worth nothing.
"It's also becoming harder to meet client expectations and differentiate yourself and justify what you're doing for clients. AI [artificial intelligence] can recommend investment strategies, and they're all pretty much the same. The advisor's job now is to counsel clients through hard times and stop them from cashing in at the lowest point."
Michele Bain CPA, principal, The Adding Value CFO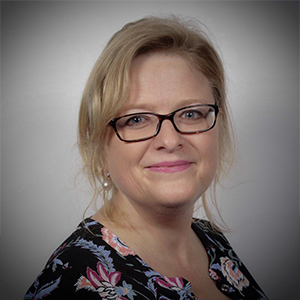 Based in Darwin, Michele Bain has worked in accounting and finance roles for more than 24 years, starting as an accounts clerk and eventually financial controller in the commercial sector.
She completed her accounting degree in 2007 through the University of South Australia and qualified as a CPA in 2015. She has been principal of The Adding Value CFO since July 2016, but there's more to the story …
What did you learn from your first year as principal of The Adding Value CFO?
"Even though I had a lot of commercial experience, I didn't have experience in public practice and was nervous going out and speaking to people. I had no clients, so I decided to park the business at AGB Accounting, where I started as an accountant and quickly worked up to senior management accountant.
"After I became confident liaising with clients, rather than pay fees to keep The Virtual CFO on the backburner, I returned to it. However, because of travel plans, I didn't really go gung-ho until July last year."
Given that initial experience, what's your advice to others?
"Before going out on your own, you need experience in public practice. Also, when I put my website up I thought everyone would see it. They didn't. I put an ad in the paper every week and got nothing.
"Networking is essential. Not everyone saw my vision around operating as a virtual CFO, but networking helped me to realise I was not alone in running a business.
"I joined a group called Territory Proud, and it was like we had each other's back. It takes time for people to get to know and trust you, and networking pushed through some good sales.
"Finding your niche is important, and so is always being yourself. In Darwin, people buy in for you, not for qualifications or what an ad says. To most, I'm on par with any bookkeeper, even though I'm a CPA. You are the brand."
What have been the biggest influencers on the way you operate?
"Increasing compliance and how social media has changed. I now have a lot of clients coming through Facebook, so understanding social media and privacy is a must.
"I had a vision three or four years ago about being able to travel and still have clients. The virtual world is now a reality. You don't need bricks and mortar to run a public practice."
Murray Wyatt FCPA, director and chairman, Morrows Group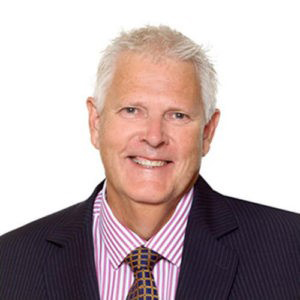 Melbourne-based Murray Wyatt's accounting career began in 1972. He was an expert in family governance and intergenerational wealth transfer.
Wyatt chaired CPA Australia's Superannuation Centre of Excellence for nine years and has represented the accounting industry at a national government level, helping develop and implement superannuation policy and legislation.
Following his death in July 2021, The Murray Wyatt Award was established. The award is designed to recognise an early-career New Zealand- or Australia-based public practitioner. Learn more about the award and apply here.
You entered the profession in an era of reams of paper and stacks of cardboard boxes. How was it?
"I was a 27-year-old company secretary when I started my practice part-time, living and working 24/7 in the same building, doing everything myself and with just one client in the first year. It was tough and the 1987 recession was horrific – there was plenty of work but you couldn't get paid.
"Our mantra was to survive at any cost, so we supported the clients and when the wheel turned our clients grew and we grew with them."
Looking back on your career, what tips would you give today's young practitioners?
"Listen to clients to understand their needs and feelings. Delve deep by asking smart questions to build trust, respect and understanding. Never stray from your ethics and values and be true to yourself. If you put the client first, the money will come.
"You have to have the EQ skills to relate to clients, build trust and provide advice. A computer can provide the right answer, but providing advice is a skill in its own right."
What in your experience have been the biggest developments to impact the accounting sector?
"The relentless change in technology – particularly since the cloud and AI – has driven a shift from historical transactional processing to real-time advice. This, in turn, demands a shift in skill sets, but one at this stage I don't see coming out of universities.
"There is an opportunity to move to value-adding services – superannuation consulting, wealth, biz tech and others – either in-house or through a mutually beneficial alliance.
"In other respects, we have a perfect storm, with a regulatory overlay that is impossible and self-defeating and FASEA's [Financial Adviser Standards and Ethics Authority] educational requirements. You can't regulate honesty. We have an ageing demographic, offshore competition and a workforce trained just as technicians."
"I think it's now a scale game – you've got to have scale to do marketing, scale to provide customer experience, scale to manage compliance and regulation, scale to afford current technology and the people to mind that technology in terms of security and development.
5 key takeouts for your practice's first year
Before starting your own practice, get some experience in the public practice field.
In your first year, work on your profit strategy. You don't want to work like a slave forever.
Finding your niche and always being yourself are keys to building your brand, especially in the age of social media.
Develop your EQ skills: AI and technology can offer investment strategies, but giving advice is a skill in its own right.
Build a sustainable relationship with clients rather than just offering a service.
Want to learn more? Check out these resources from the CPA Australia website.
Guide to practice management
Complimentary online PD course – Your Sustainable Firm
Growing your business
Technology