Behind a simple cup of café coffee lies a highly competitive industry, with a fickle customer base and complex marketing issues. In such an environment, the effective collection and analysis of data has become essential, as the franchise chain The Coffee Club has learned.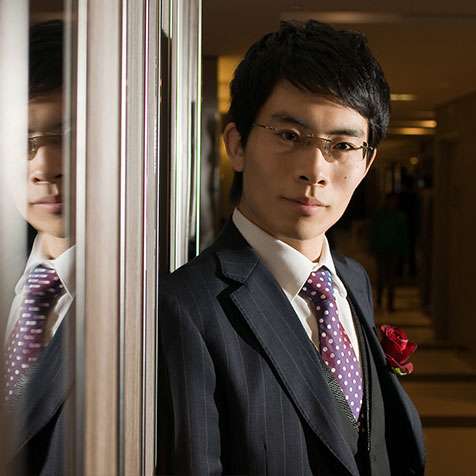 "In 2011-2013, The Coffee Club was riding a wave where the café industry was exploding," says Jimmy Wu, analytics manager at The Coffee Club.
"However, this growth hid a lot of problems. Data strategy at The Coffee Club was vague and ad hoc in nature, and many executives and internal stakeholders relied on summarised reports."
The measurements were purely financial and not customer-focused.
"In 2014 there was a marked increase in competition from other chains and from independent cafés," recalls Wu.
This put The Coffee Club brand at the crossroads between its heritage and the premium, value and convenience players in the market.
Using multiple data sorces to understand customers
Wu has introduced a comprehensive data analytics strategy aimed at building a complete picture of existing customers and profiling new ones. Point-of-sale data was collected on the time of day of purchases, the day of the week, other items purchased in the same transaction, and traffic count versus average spend.
Wu notes that the primary transaction data was already available, but it had not been used in the right way.
Unstructured data such as customer feedback, perceptions and behavioural patterns was also incorporated. Another data source was 150,000 active VIP customers, which provided data on their buying patterns through repeat visits.
There was also cross-referencing with other datasets. It was found, for example, that a drizzle of rain on Saturdays would increase traffic in stores, but heavy rain on Sundays would deter customers from shopping centre sites.
Comprehensive profiles on each store were developed, combined with Australian Bureau of Statistics and GIS (geospatial) data, to model the best sites for possible new stores and examine growth options within the franchise chain.
Using data to arrive at new solutions
"We are always on the lookout for better data analytics solutions as this space changes rapidly," Wu says.
"I am a big fan of Tableau Software because it allows users to discover structured data quickly. There are also other packages that we use for different purposes, such as Power BI, SPSS, Qlik, R, and Python.
"The challenge that most organisations using advanced analytics techniques face is that you reach a point where your traditional data warehouse will not accommodate the sheer size and calculation power needed. To address this, we are moving into cloud infrastructure. This will allow us to not only take advantage of addressing our current 5Vs – volume, velocity, variety, veracity, value – but also explore innovative areas such as machine learning capabilities, and data lake [data repository] and discovery sandpit areas."
Data-related possibilities for the future include facial recognition technologies and having AI robots answering reservation phone calls, or even having a personalised digital menu based on customer preferences with product recommendation systems built in. Another idea is to leverage AI to enable store-level operational improvements.
"In this business, understanding your customers is crucial," says Wu. "And it's an ongoing journey. The moment you think you're successful is the moment where your competitors start to outperform you."
Takeaway coffee
Use data to profile existing and potential customers
Look to see what information is already held but not used
Cross-reference with other datasets
Stay abreast of new analysis tools
Ensure warehouse capacity