At a glance
Population ageing, a competition for talent and world events that have eroded retirement income have resulted in the presence of five generations in today's workforce.
A multi-generational workforce brings many benefits in terms of knowledge-sharing and mentorship, as well as technology adoption.
For organisations to get optimal results from a multi-generational staff, a commitment to learning and a culture of respect are essential.
Next year will be the 70th anniversary of the Malaysian accounting firm HC Wong & Chew. Its founder is now 100 years old and has very much retired.
The business, now run by his twin 58-year-old daughters Anna Wong CPA and Agnes Wong CPA, has seen its fair share of changes in technology, business behaviours, accounting standards, societal values and much more.
It is this experience that makes the company strong, but it is the various interpretations of that experience by staff members from different generations that add the real value, Anna and Agnes say.
A few of HC Wong & Chew's 60 staff members are above the age of 60, and there are a handful more between the ages of 40 and 60. The majority of the staff are between 30 and 40. Then there is another smaller, below-30 group.
It is a typical business shape in 2020 – one that sees 60-somethings rubbing shoulders with 20-year-olds.
As a result of population ageing, increasing competition for talent and erosion of retirement savings by events such as the global financial crisis (GFC) and COVID-19, there are now five generations together in the workplace.
The fact offers great joys and powerful challenges for the staff members and their managers.
HC Wong & Chew was an early adopter of paperless knowledge management solution ProSystem fx Engagement. The platform has helped see the company through the challenges of the COVID-19 pandemic.
If it wasn't for the younger contingent within the business, Agnes says, the technology might not have had such a successful implementation.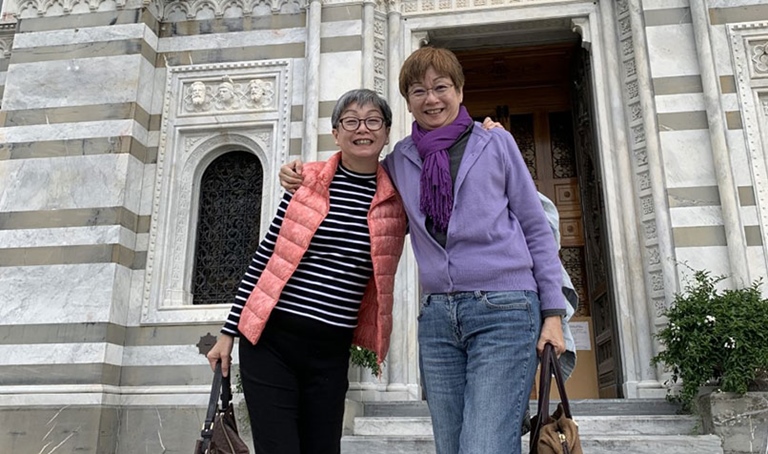 "They helped demonstrate its value and then assisted everybody else, showing us how to use it," Agnes says.
"When there are updates," Anna adds, "we delegate the changes in process to those in the younger generations. We are all computer savvy, but they are the very best with computers, so why not use that talent?"
The real value of technology, and the differences between generations, revealed itself when Anna and Agnes worked with an older staff member who had enormous knowledge and experience, but who insisted on using pen and paper. She would often ask her assistant to enter everything into the computer, meaning the workload was duplicated.
That staff member eventually asked the younger ones for their advice and help, and was soon brought up to speed. At the same time, the younger staff members with whom she interacted benefitted from her knowledge.
It proved a valuable point that the benefits and issues that come from the management of multi-generational workforces are not only related to technology.
"The generations certainly help our business," Anna says, describing the positive impact of a tech-savvy generation in encouraging the adoption of new communication platforms.
"We often communicate using WhatsApp, for example. It means we can get certain information instantly, much faster than by phone and email. The client can take a picture of a document and message it through in real time as they talk."
Success is about psychological safety
Gavin Freeman, performance psychologist and director of the Business Olympian Group, says the secret ingredient in high-performance, multi-generational workforces is psychological safety – also known as mutual respect.
"The only way to be successful is to develop psychological safety across the generations," Freeman says. "Everybody must feel safe to be able to communicate in the way that best applies to them. They must also be comfortable to say when things aren't working well.
"It's not strictly about culture. It's more about the individual feeling they're in a space in which they can contribute to the environment, and that they're in an environment where people want them to contribute."
How does a multi-generational team create an environment in which everybody feels valued?
There are two ways to consciously do this, Freeman says. One is to simply ensure a good range of ages within every project team, and then allow the respect to grow organically.
Another is to ensure a broad degree of diversity in physical spaces, in project teams and in departments, and then to openly discuss the reason for that diversity to create a clear and open expectation that all points of view will be sought and listened to.
"If an organisation has a wide range of generations in its workforce, it should err on the side of having a clear process and mechanism to allow it to work," he says. "Otherwise, you're running the risk of things going pear-shaped very quickly.
"When people feel they have lost respect, trust and the sense of being valued, they stop speaking out and subtly withdraw. That can have a serious, negative impact on a business."
Managers must re-educate themselves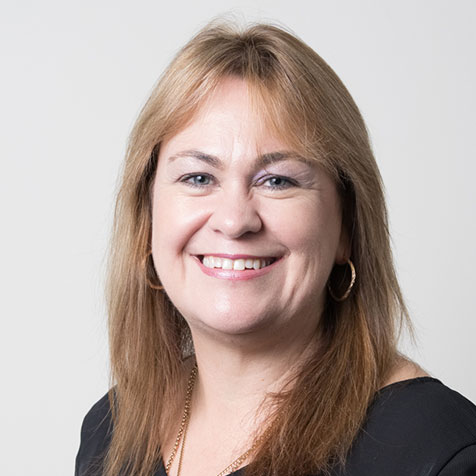 Bernadette Smith FCPA, chair of CPA Australia's Western Australia division's Public Practice Committee, says she's the "baby" of the group of partners in her firm, Aspen Corporate. That is because she is 48. The managing director is about 60, and the other two partners are 51.
"They're over 50, so that's a pretty big difference," she laughs.
Recently, as she began working with a broader spread of generations, Smith says she has had to shift her expectations. This is because her younger staff behave differently to the way she did when she was their age.
"I was happy with a desk and a chair, and I knew I just had to get on with the job," she says. "That has very much changed. There's an expectation that you're going to get various flexibilities and benefits immediately, where in the past you had to earn them."
Smith insists this is not a negative, but simply the way it is. The upside is that it indicates a good level of confidence and trust when staff feel they can speak up and are not put off by rejection.
"It's got advantages, because it means they're driven. Older generations learn from the younger ones about the pace at which we can move, and about being confident rather than conservative," she says. "At the same time, they learn from us that sometimes you need to slow down, to get perspective and spend a little longer analysing risk."
Aspen Corporate recently hired an HR consultant to look at its business culture and analyse various processes to ensure the work environment was inclusive and comfortable for all generations.
It led to a permanent open-door policy, because those in younger generations want immediate access to their managers. The offices now have internal windows, so younger staff members can see if managers are in a meeting or on a call, and doors are never closed.
Also, younger staff members were trained to come to their managers with plans of action rather than endless ideas.
Communication became a lot more about text messages, WhatsApp messages and emails rather than face-to-face conversations, because that's the way the younger generation prefers to communicate – and, amazingly, team meetings have become a thing of the past.
"On major jobs, we will have five-minute chats sometimes, just to align," Smith says. "But the younger generation reacts far better to direction via email and messaging. Team meetings are not effective for them."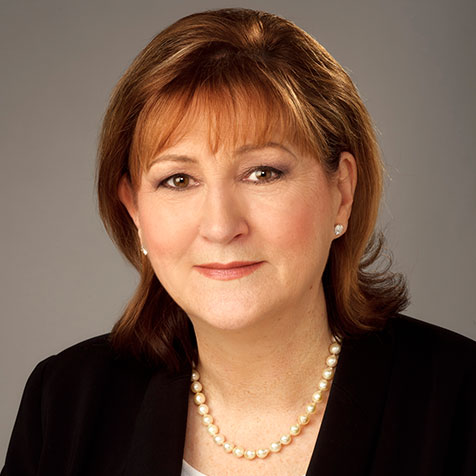 Marcia O'Neill FCPA, 72-year-old retired academic and former CPA Australia director, also sees the bright side of working with younger generations.
Because most younger people have had to work their way through university, she says, they come into professional jobs with current technical knowledge, life skills and work experience. They have wisdom that perhaps those from her generation didn't have at the beginning of their careers.
Working in the gig economy and balancing studies with work has given younger professionals greater capacity for agility and "a healthy attitude to change, which is exactly whats needed right now", says O'Neill, who is also chair of Plenty Valley Community Health and director at VincentCare Victoria.
"They challenge the system, and I think the greatest thing that we can do for them is teach them how to do that without putting their head up too far into the firing line. It is our responsibility to nurture their agility and value their ability to have vision for change, to ensure they're always ready for the next event and are able to contribute constructively."
What do the young learn from the mature?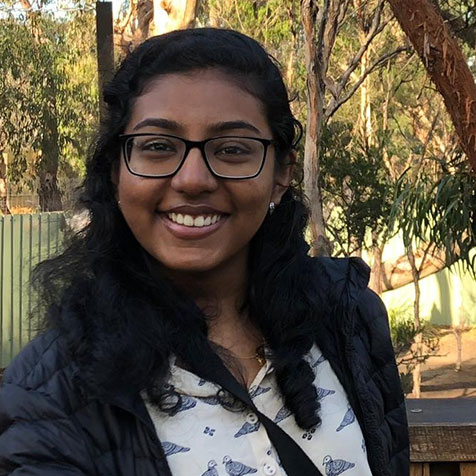 During the research of this story, one interviewee was slightly more difficult to contact than the others. The youngest, 24-year-old Vanathi Rajarajan, didn't respond as quickly to emails, and there's a very good reason for this.
"Emails come to my laptop, and I try to shut that off after hours to manage my work–life balance," she says. "As we're working more from home, the boundaries are being blurred, so, it's up to the individual to ensure a healthy break between work and life, particularly during the heavy audit season when we work very long hours."
The younger generation, many believe, is the "always-on" generation, constantly connected within a digital environment. However, Rajarajan, who works at EY Singapore as an audit assistant, is living evidence that the younger generation might actually be the one that has best learnt to live comfortably with technology.
While older people might learn about the healthy use of technology from Rajarajan's generation, she says she is constantly taking valuable life and career lessons from those who are senior to her.
"People in older generations had much longer plans for their careers and lives than we do," she says. "That is something I'm learning from them, particularly since the COVID-19 experience. I don't have a well thought out 10-year plan, I have only a three-year plan for the time being.
"Taking risks at certain times, particularly in times of change like now, is dangerous. Getting a job has now become difficult. Being loyal to one business is a smart thing to do in such an economy. That is something the younger generation must learn."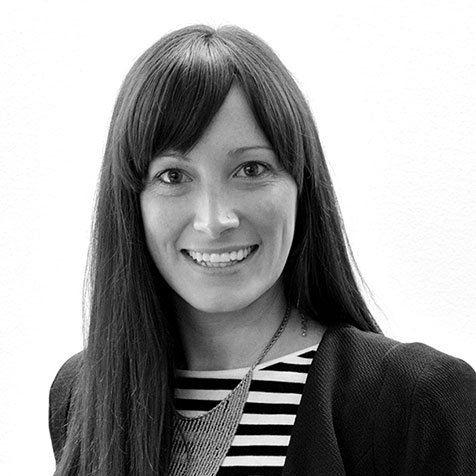 Rachel Spasovska CPA, a 34-year-old property analyst with shopping centre owner business Vicinity Centres, says age is not something she notices regularly at work. This has a lot to do with the fact that everybody works well together professionally, so age simply doesn't come into it.
"If there is a slight difference, it's that those in the older generation are more content in their roles," Spasovska says. "They work hard and have fantastic knowledge and experience and get their job done, but they're fairly set in their roles. That makes sense when you've made it, when you no longer have to be building your career."
Spasovska believes organisations with a good spread of generations have several advantages over those that do not.
"If you've got a bunch of middle-generation 'hot shots' trying to progress their career, it's just not going to work," she says. "It's important for companies to have that mix, because you need people who are just going to come in and get the job done with their wisdom and their experience."
"You also need those people who will drive the company forward with exciting new ideas and who'll introduce fantastic technology, and you need great managers to figure out how those ideas and that tech is best implemented against strategy. It's important to have that mix of generations to get the best outcome for the company, to learn from one another and to create opportunities."
Symbols create generational respect
Symbols in an orangisation can create success between generations, says Gavin Freeman, performance psychologist and director of the business Olympian Group.
"For an organisation to communicate to its workforce that all generations are important, the use of symbols can be very powerful.
"For example, they might have messages or signs on the walls that educate staff about the company's history. That broadcasts ideas about respect for what the older generations achieved.
"Some businesses bring retired people back in to support the business in various ways, and to mentor young people.
"Some celebrate those who are leaving, particularly those who are retiring, in excellent ways that broadcast their value to the business.
"Some of the more hierarchical organisations, like paramedics and fire fighters, spend a lot of time on symbolism – so they get a special pin or commemmorative gift when they've been there for 10 years, etc. Symbolism can be a powerful way to nurture respect among generations."