At a glance
Kylie Archer FCPA is CFO of construction firm Roberts Co, and is at the forefront of efforts to increase diversity in the industry and improve the mental health and wellbeing of construction workers.
Archer's career in finance spans two decades, including recent roles as CFO of Winning Group and Seafolly.
Roberts Co's pilot project tackling the issue of health and wellbeing of its workers became the subject of a research report, Project 5: A weekend for every worker.
Kylie Archer FCPA is CFO of Australian construction firm Roberts Co. Working closely with her CEO, Alison Mirams, she has been at the forefront of the industry's effort to build new ways of working, including strategies to increase diversity and enhance the health and wellbeing of its workforce.
In 2018, the company won the A$341 million stage-one contract for Sydney's Concord Hospital redevelopment by tendering for a five-day-a-week schedule – an industry first in Australia. Now the New South Wales and Victorian governments are pursuing reforms that will require tenderers on infrastructure projects to sign up to five-day work weeks.
"There was a lot of doubt in the market that it could work," says Archer, who joined Roberts Co in December 2019, the same month the Concord Hospital project was completed.
"In fact, the project showed that there were huge benefits, and there was only a 0.63 per cent increase in costs by working a five-day schedule, as opposed to the typical six days a week.
"We didn't need more time, and Saturday actually isn't a productive day to be working on site."
A taste for adventure
Before joining Roberts Co, Archer had gained more than two decades of experience in senior finance leadership roles, most recently as CFO of technology retailer and logistics company Winning Group and of fashion retailer Seafolly.
Her career got off to an early start. Archer was in her first year of an accounting degree when she saw an ad in the newspaper for an assistant accountant at O'Brien Glass.
She switched to part-time study and worked her way through the company ranks, taking on a financial planning and analysis role before becoming finance director of the company's New Zealand operations.
She later moved to the London head office of O'Brien's parent company, Belron, where she worked as group finance director before returning to Sydney in 2008 to take up the CFO role at fashion and jewellery retailer Diva, now Lovisa.
Archer's pivot to construction was motivated by a desire to try something new.
"It's like I had a midlife career change, just by the complete change of industry," she says. "I've found it so refreshing and motivating.
"I was already a CFO, which is the role I'd always aspired to reach, so I started to think about what else was important to me and realised that it's being in a business that I find inspiring and motivating, and working with a team that I really enjoy.
"That's what attracted me to Roberts Co," adds Archer. "I really buy into the vision and the values of the business – it wants to build a better way and to drive positive change in the construction industry. The business is only five years old, and I was so impressed with what the leadership team had already achieved."
The campaign for five days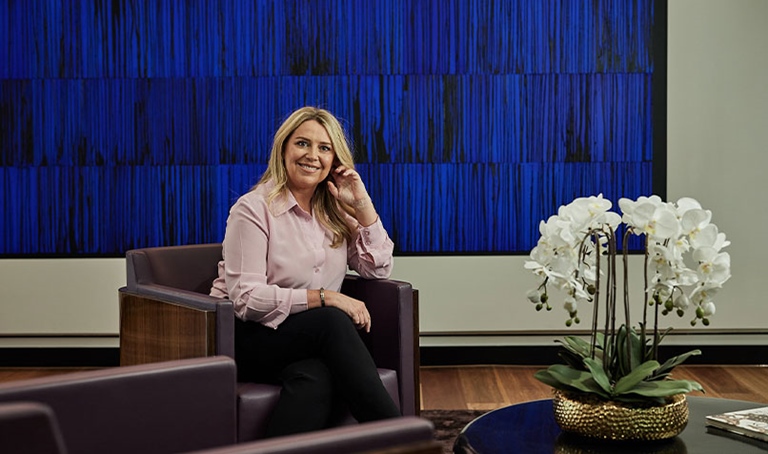 The construction sector is an important part of the Australian economy, employing almost 10 per cent of Australia's working population. The sector has faced serious problems for many years, such as overwork, a high rate of injuries and poor mental health, including a high suicide rate.
"Before joining the industry, I had no idea about the issues with mental health in construction," says Archer. "A construction worker is six times more likely to die from suicide than in a workplace accident."
Roberts Co tackled the issue through implementing a five-day work week pilot project, which was the subject of a research report, Project 5: A weekend for every worker, by the Australian Human Rights Institute at the University of New South Wales, in partnership with Health Infrastructure NSW.
Researchers interviewed workers on the project, as well as their next of kin. Findings revealed an increase in work–life balance and job satisfaction. Next of kin also noticed improvements in the workers' mood and wellbeing during Project 5, reporting that they were less fatigued, more relaxed and more available to enjoy their social and family life.
"Knowing about the benefits of a five-day week and the impact that it can have on mental health and family life, it adds another level of importance to what we are trying to do," says Archer.
By paying overtime rates for 10 additional weekday hours, Roberts Co's pilot project showed its workers can earn the same pay as working six days.
"You do need to be quite disciplined with project planning for a five-day week – if concrete needs to be poured, it needs to happen before the weekend – but we found that the workers actually felt more productive because they felt better rested," says Archer.
"People also had more time with their children," she adds. "One of our crane workers figured out a statistic – he said that for every eight years that he does a five-day week, he gets an entire year of time back with his family.
"Another interesting finding of the research is that a six-day working week perpetuates the gender norms of the man being the breadwinner and the woman being the stay-at-home carer."
Cultural change
According to ABS data, construction in Australia is heavily male-dominated, with women making up about 12.9 per cent of the workforce and a tiny percentage of onsite roles, which is something that Roberts Co is actively seeking to change.
"I have joined a business that is focused on diversity, but I have heard so many stories from other women in the industry who have faced a lot of obstacles," says Archer.
"I've heard of some women having to leave a site and walk to the local shopping centre to use the bathroom, because there weren't female toilets on site. That was just accepted as normal.
"If we want to make women feel welcome in this industry, we need to be inclusive and to have them walk in and see other women working alongside them."
Roberts Co is leading the way, with the executive leadership team that has a gender split of 50:50 and work under way to lift the 40 per cent female staff figure to the target of 50 per cent.
The company is also seeking to increase the pipeline of women in construction through scholarship and training programs.
Risk management
As a newcomer to the construction industry, Archer had a steep learning curve, but Roberts Co has benefited from her fresh perspective on issues that have been plaguing the industry for years and that have been further exacerbated by the pandemic.
"Supply chain issues in construction have led to an incredible increase in costs," says Archer. "Much of my focus over the past year has been on minimising the impact."
The risk profile for builders like Roberts Co is that they tend to be locked into fixed price design and construction contracts, which require the right contingencies.
"We're also looking at the risk profile going forward and how the contracts are built to make sure that it's not unfairly putting the risk back on the builder."
How to build a career as a CFO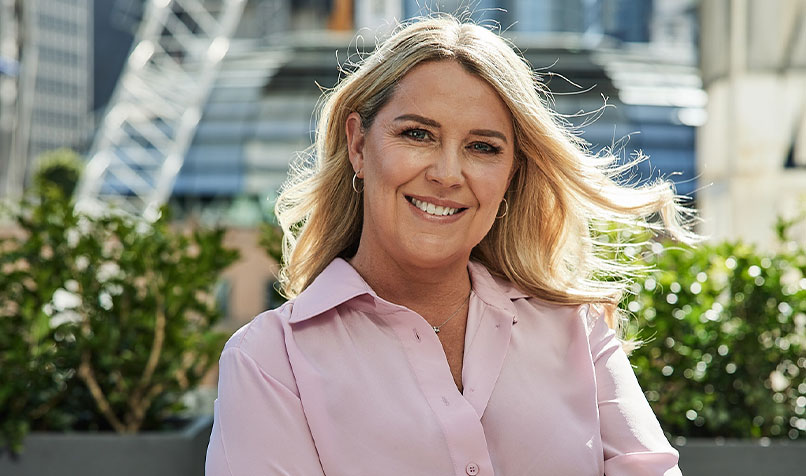 Becoming a CFO was an early career goal for Kylie Archer FCPA. What advice does she have for others aspiring to the role?
"When I first started my career, I focused on being proactive and saying 'Yes' to opportunities," says Archer.
"It's also important to build relationships and work across functions outside of finance, so that you can offer a broader understanding of the business, its performance, the key drivers and the implications of strategies and decisions. This helps you to offer a more commercial view behind the numbers."
At Roberts Co, Archer aims to visit the company's construction sites at least once a month.
"There are a couple of motivations for this," she says. "The first is to get to know the team and for them to get to know you – I think people really appreciate it when a senior person in the business makes an effort to understand what's happening on site.
"Visiting a site also helps you to learn more about what's happening on a project. You need to understand the story behind the numbers – and that helps with being able to report back to a board or shareholders, because you've seen it and you've felt it, and it makes more sense.
"A first-hand perspective also helps when you're re-forecasting or re-budgeting," adds Archer.
"You have a much better understanding of how things are tracking if you've actually spent the time with the people who are running the project."