There is a great shift taking place when it comes to our drinking habits, and it is driving enormous growth in the global low and non-alcoholic drinks market.
Alcohol consumption is in decline around the world, and even traditionally high alcohol consumers, such as Australia and New Zealand, are not unaffected, with young people driving this trend.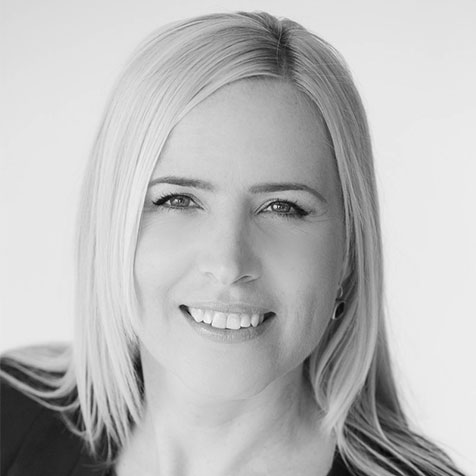 "People are making better and more mindful drinking decisions based on their personal circumstances and lifestyle," says Bridget MacDonald, executive director with New Zealand Alcohol Beverages Council.
"Young people are leading the way and are more health and wellbeing-focused than previous generations," she says. "The pandemic has also been a reason for more people to think about their alcohol consumption and the importance of maintaining a balanced lifestyle."
Spirits growing
With alcohol on the decline, a new "social lubricant" has stepped up to the plate – non-alcoholic alternatives to wine, beer and spirits.
Non-alcoholic "booze", which has so far chipped away 3 per cent of the global alcohol market, is forecast to grow to a whopping 31 per cent by 2024.
Leading the way is the beer and cider category, which holds a 92 per cent share of all sales in the low and non-alcoholic market globally. The spirits category, which has 0.6 per cent share of the market, is the winner in the growth category, increasing volume sales by 32.7 per cent in 2019-20 alone. Non-alcoholic wines are also growing in popularity.
The success of non-alcoholic drinks is due in no small part to their growing quality.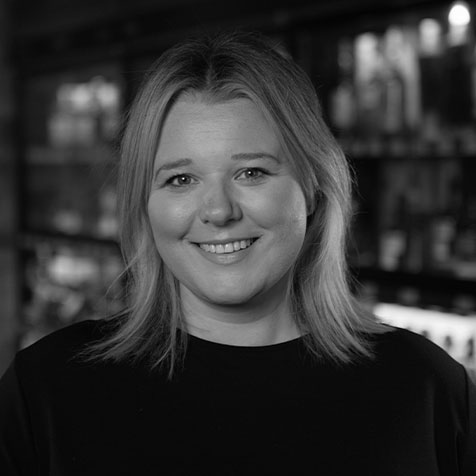 Bree Coleman, head of merchandise transformation and support services at Endeavour Drinks Group, which owns some of Australia's largest alcohol retailers, including Dan Murphy's and BWS, says there has been significant investment in technology and product development.
"When it comes to beers, thanks to new technologies and brewing processes, brewers have been able to make better tasting beers in recent years that really replicate the flavour of their alcoholic counterparts.
"This is why non-alcoholic beer is the dominant category in non-alcoholic drinks, making up the majority of all sales in the category," says Coleman.
Major industry players, such as Asahi Beverages, have jumped on the enormous opportunity created by the trend toward lower alcohol consumption.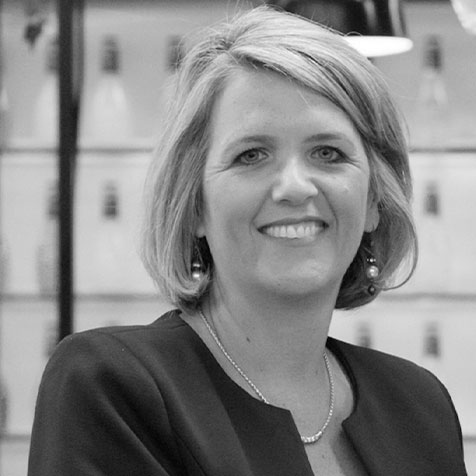 Asahi's group chief financial officer, Amanda Sellers, says, "It started to take off about three years ago, right after Carlton Zero was released in late 2018. In fact, since then, non-alcoholic beer sales in bottle shops have multiplied more than 80 times.
"Australians still enjoy a drink, but they are increasingly conscious of what they consume, which is a great thing. Low, mid and non-alcohol now account for more than 27 per cent of our beer sales."
Asahi brews the non-alcoholic version of its beloved Carton using the same ingredients and methods as its conventional counterpart, says Sellers. "However, the alcohol is removed at the end of the brewing process using an innovative process that reduces the pressure on the beer... This helps retain the well-known taste that millions of Australian beer lovers enjoy."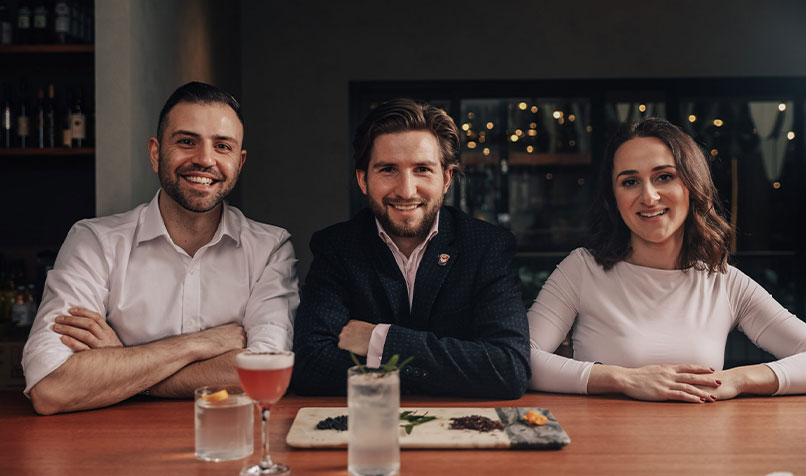 The big brewers are not the only innovators. Craft brewers are starting to make their mark as well, says Coleman.
"Recently, we've also seen craft brewers jump on the trend – like Queensland's Sobah and ACT's Heaps Normal – and they have created delicious, premium non-alcoholic craft beer options."
Sobah Beverages is a great example, cornering a spot in the market that saw the company grow by 300 per cent over the past year, thanks to its unique flavours drawn from native Australian ingredients, such as finger lime and pepperberries.
Six and a half years after giving up alcohol, Gamilaroi man Clinton Schultz, founder and CEO of Sobah, began experimenting with brewing his own non-alcoholic beer as an alternative to what was commercially available at the time.
He brought his expertise as a former chef to create a quality product that is now available in more than 700 retail outlets across Australia, as well as several online shops.
"We started off making 20 litre experimental batches in a home-style kegerator and sold it from our food truck," says Schultz.
"Then we started doing more small-scale commercial stuff at a local craft brewery in Tweed Heads, and it just grew from there. Now I'm brewing 200 hectolitres [20,000 litres] every couple of months.
"We are the only company that's making non-alcoholic craft beer infused with different bush tucker.
"There's authenticity and integrity in what we're doing. We are First Nations, and we support First Nations organisations and enterprises," says Schultz.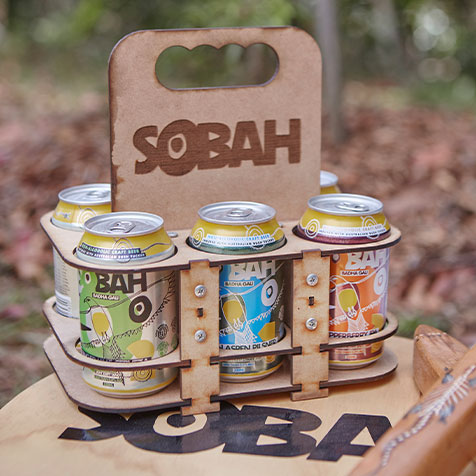 Its unique flavours aside, above all, Sobah tastes like beer – there is no question about it, says Schultz.
"It's 100 per cent beer. The process, the ingredients, everything is exactly the same. Literally the only difference between our beer and any alcoholic beer out there is the strain of yeast I use that allows me to produce it at non-alcoholic levels."
The popularity of the Sobah range, which includes IPA, pilsner and cerveza, has led to rapid growth for the company, with plans to open a brewery, cafe and wellness centre.
Spoilt for choice
While beer certainly dominates the low and no-alcoholic market, Coleman says many winemakers have spent the past few years refining methods to make better tasting non-alcoholic wines.
"Many winemakers craft the wines as they normally would, and then remove the alcohol, which means the wines have all the flavours, but none of the alcohol."
There are also interesting new non-alcoholic spirits hitting the market.
"The 'gin-essaince' and the premix premiumisation are trends that are reflected in customers wanting to explore non-alcoholic options in those categories, so we are also seeing some exciting non-alcoholic spirits and premix options," says Coleman.
This is the case for a group of enterprising friends in Melbourne who have turned the traditional gin and tonic on its head.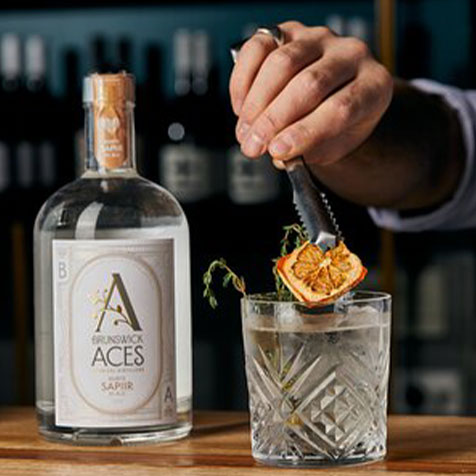 What started off as a backyard operation has since grown into Brunswick Aces, a thriving commercial distillery producing a range of non-alcoholic gins, as well as a bar that serves only non-alcoholic drinks. Launching a non-alcoholic bar during a global pandemic is a risky business move, but it is one that has paid off, says Brunswick Aces' CEO Stephen Lawrence.
"When the bar has been open, it's been fantastic. We've had to turn people away every Friday and Saturday night, because we're fully booked. We've had everyone from 18- to 80-year-olds asking to have their birthdays, and everyone in between," says Lawrence.
The business has been busy in other ways as well. "This year has been very much extending ourselves vertically, with our next phase essentially broadening ourselves horizontally, expanding our products into new markets, and increasing the size of our audience share."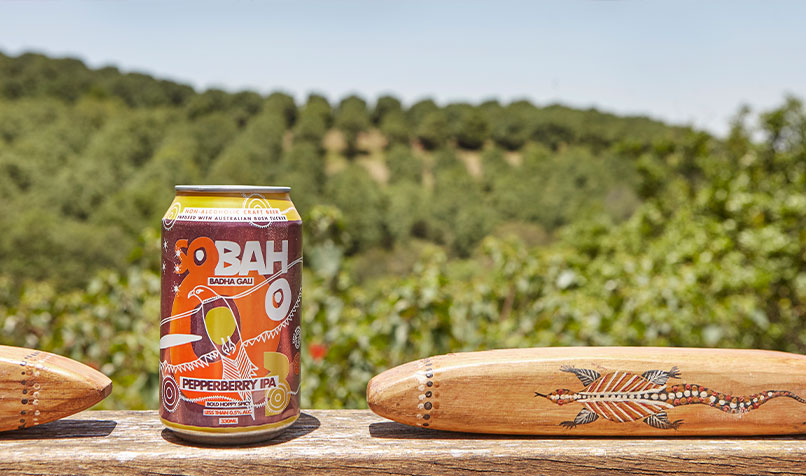 Lawrence's optimism is supported by the data.
The IWSR forecasts that the low and no-alcohol drinks volume in Australia will grow by 16 per cent by 2024. Research has also found that 71 per cent of Australian consumers intend to increase or maintain their low or no-alcohol consumption next year, while 65 per cent plan to try new low or no-alcohol brands in 2021.
In New Zealand, the market is smaller but also showing strong growth, says MacDonald, with sales of non-alcoholic beer doubling in 2020.
"Overall, the zero per cent category is still in its infancy. Zero per cent beer is 1.4 per cent of the total beer market, and zero per cent alcohol brands across all alcohol categories are 0.6 per cent of the total alcohol market. But, with new zero per cent beer, wine and spirits products being developed and consumers keen to drink them, we can expect market growth to continue steadily," she says.
Lawrence agrees: "This isn't a fad that's going to disappear. People focusing on health and wellbeing is not just a trend, it's a cultural shift.
"Non-alcoholics will be with us forever now and will be challenging the big alcohol producers for prominence and a space in people's lives. As such, we have a continuing investment program, with another couple of ventures that we're going to be looking for external investment in the near future."