He's an accidental entrepreneur and a relative blow-in to the beauty industry, which makes Hyungseok Dino Ha's role in a US$126 million funding coup last year all the more remarkable.
The co-founder and CEO of Memebox, an online community hub for the burgeoning Korean beauty and cosmetics sector, is among a growing cohort of smart young South Korean business people who are launching their own start-ups.
As they do so, they are providing a twist to a business market that, in recent decades, has been all about the nation's chaebol, the ubiquitous conglomerates such as Samsung and Hyundai that have enjoyed phenomenal international success.
Ha, a coding expert who launched Memebox with his business partner and COO Doin Kim in 2012, is succinct when asked if he has always been entrepreneurial. "No!" he says, exploding into laughter.
"My co-founder and I thought this was a project that we wanted to work on and I was a coder for it," he says. "We set ourselves a 90-day window – if this works out we'll continue, but if not we'll just call it a day and go back to our careers."
Initially self-funded with about US$8000, Memebox today has offices in Asia and the US, and has shifted its focus recently from retail sales to offering a platform on which beauty lovers can unite. Following earlier funding rounds, Memebox gained total series-C round funding (series-C is a third round of funding from outside investors) of about US$126 million in 2016 to become one of the darlings of South Korea's start-up sector.
It is a remarkable achievement for Ha and Kim, who targeted the beauty category on a hunch that a technology play could disrupt the sector.
From little things, in a land of giants
Samsung, Hyundai and LG Electronics are organisations that have towered over South Korea's business market for many years, and the names of the big South Korean conglomerates are familiar all around the world.
Yet in a nation where big has often been better, more agile enterprises are wooing investors who are eager to target industries including fintech, aerospace, cybersecurity, meditech and beauty.
In-demand start-ups include Memebox and others such as NeoFect – which makes digital tools to assist in patient rehabilitation – cybersecurity solution provider Everspin and Viva Republica, makers of money transfer app Toss.
It is part of the reason why, for the past two years, South Korea has topped the Bloomberg Innovation Index, which scores economies on factors such as research and development spending and the concentration of high-tech public companies.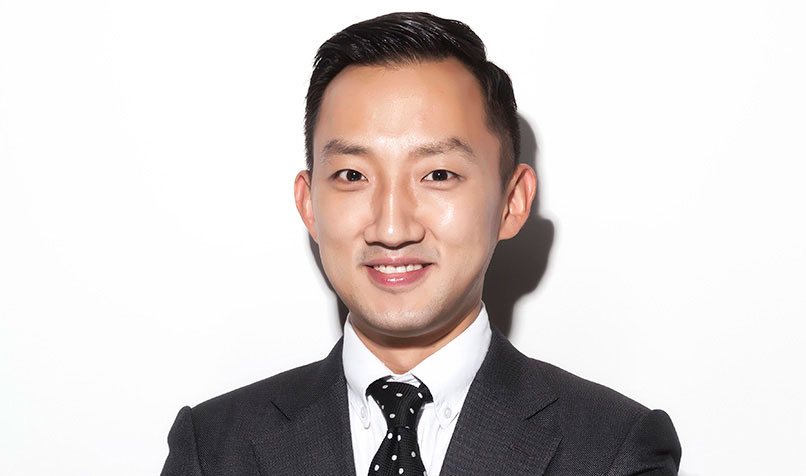 Despite concerns that slowing economic conditions could hurt the start-up scene, both 2016 and 2017 were very successful for start-ups in South Korea, which is known for having one of the world's best internet networks and a high smartphone penetration rate.
SparkLabs Global Ventures, one of Asia's leading start-up accelerators, recently launched a US$50 million fund for early-stage start-ups in Korea and South-East Asia that are seeking to expand globally. Co-founder Bernard Moon says South Korea is clearly on the radar for investors.
"It's a unique market," he says. "It's always been a fast follower, but also an innovator."
Although South Korea has a population of just 51 million, Moon notes that it is internationally renowned in sectors such as e-commerce and luxury goods.
"I think it's the condensed population of Seoul, in this one highly wired city, that allows for quick adoption of technologies."
SparkLabs is constantly assessing city ecosystems, based on their infrastructure and ability to create start-ups that can be market disruptors. "In Asia, we rank Beijing number one and we rank Seoul after that," Moon says.
Seung-il Hong, a manager overseeing foreign direct investment from the Melbourne office of the Korea Trade-Investment Promotion Agency (KOTRA), believes start-ups have a viable place alongside chaebol, especially as the new companies try to access global markets.
"These innovative start-ups will have to work with the chaebol for their global penetration," he says. "They're actually creating synergies with each other."
Challenges ahead for South Korean start-ups
Memebox aside, other innovators are making their mark in South Korea.
E-commerce business Coupang has received more than US$1.4 billion in funding for a business that curates merchandise such as baby goods and beauty products; Woowa Brothers, the creator of food delivery app Baedal Minjok, has captured nearly US$100 million in funding; Spoqa has revolutionised customer loyalty stamp cards with a smartphone solution; and SEWorks is giving app developers a sophisticated security system through its cloud-based app, AppSolid.
While its start-up sector is expanding, however, South Korea comes with some challenges. Language and cultural barriers have prevented some foreign companies and investors from entering the market, raising concerns that South Korea's homogeneous environment could see the country miss out on innovation from abroad.
The South Korean Government is conscious of such risks and has launched accelerator programs such as the annual K-Startup Grand Challenge. The challenge, first run in 2016, effectively opens the way for foreign start-ups to enter the country.
It offers 50 selected start-ups financial incentives plus a chance to be part of a four-month accelerator program, as well as help with visas and access to free office space in Seoul. As part of its "creative economy" initiative, the government also pours about US$2 billion a year into the start-up ecosystem.
David Baek, a former director of global marketing and cooperation at the Gyeonggi Centre for Creative Economy & Innovation (GCCEI) in Seongnam, South Korea, is regarded as one of the foremost authorities on South Korea's start-up sector. He praises the efforts of the South Korean Government for encouraging entrepreneurship through a generous grants program. Nevertheless, he fears too strong an emphasis on grants could backfire.
"If you have too many government grants, there is a risk of sustaining those start-up companies that should be shutting down," Baek says. "It's very dangerous … you cannot sustain companies by using taxpayers' money forever."
As the start-up scene matures, Baek favours a competitive environment in which only the best survive. That will require strong business models that stack up against international competitors.
He envisages four major hurdles for start-ups. First, burdensome regulations may favour bigger companies over smaller entities. Second, the aforementioned focus on government grants may lead to lazy companies "chasing grants, not customers and revenue". Third, there is a dearth of conglomerates willing to consider mergers and acquisitions with start-ups. Fourth, South Korea's welfare safety net needs to be widened, Baek says, so people have financial support if their business ventures fail.
"They need an opportunity to take lessons from their mistakes and become a better businessperson," he explains.
Understanding the business culture in South Korea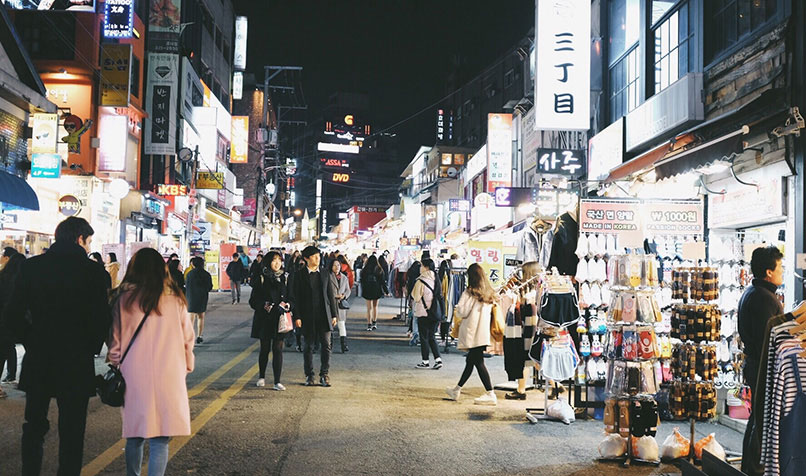 For many investors, the task will be to assess the South Korean start-up environment and compare how it stacks up with Australia and other nations such as Indonesia, Malaysia, Hong Kong and Singapore.
KOTRA notes that, for now, most venture-capital investment in South Korea stems from the US, Japan, Singapore and Israel, especially in areas such as meditech, biotech and fintech. Other potentially strong areas include life science, information electronics, cryptocurrency and even aerospace.
One company that is forging a presence in South Korea is Freestyle Technology, a Melbourne company that specialises in Internet of Things (IoT) technology and which, in 2017, won a A$5.8 million contract to provide smart water meters to the South Korean province of Gochang. Managing director Mohan Jesudason, who is relishing the challenge of expanding his company's interests in South Korea courtesy of ties with Korea Telecom and local government networks, says relationships matter in Korea.
"We have put a fair amount of energy into understanding Korean customers and what they need," says Jesudason, who believes one of South Korea's strengths is that it "gets tech".
"[South Korea] is very much an innovator and it's very strong in the tech space. You've got to put the work in and do your trials and your proof of concepts, and you need to understand the local culture and regulations, but it's a good country to do business in. It's safe and you can get around the country relatively easily, and Korean customers pay their bills bang on time. Plus, they're a nation of nice people, and that matters as well."
While respect for elders and hierarchies is an established tradition in Korean business, Hong says seniority is less important in the start-up environment, where ideas and ability matter most.
"It's really about understanding the business culture and having the ability to maintain and develop relationships."
However, a high level of competency in the Korean language is very important in business negotiations in South Korea, a factor that Baek says distinguishes it from more diverse countries such as Malaysia, Singapore and Hong Kong. He notes that Korean start-ups have a low proportion of international employees, and only about 30 per cent of CEOs of start-up companies speak English.
"If the CEOs don't speak English, they tend not to work with foreigners either," says Hong.
While this may stymie some companies, Baek is encouraged that an increasing number of start-ups are targeting global markets from day one, rather than first having to prove themselves in the domestic market.
For Ha and Memebox, the focus now is on contributing to South Koreans' justifiable pride in the nation's economic success since the dark days of the Korean War in the 1950s. He believes low infrastructure costs, a big talent pool and a healthy technology and software culture will contribute to ongoing growth for his business – not to mention Korea's passion for cosmetics and beauty products.
"We're just able to ride that wave," he says with a smile.
More top university graduates now chart their own courses
Perhaps the best indicator of South Korea's start-up growth is the rising number of young people who want to set up their own business.
In a nation where the best and brightest have typically trod a well-worn path to Samsung and other conglomerates, more graduates are suddenly attempting to chart their own course.
David Baek, from the Gyeonggi Centre for Creative Economy & Innovation, says 25 per cent of master's degree holders were involved in Korean start-ups in 2016, up from 15 per cent two years earlier. The participation of doctorate degree holders has risen from 3 per cent to 10 per cent in the same timeframe.
Likewise, whereas Samsung used to snap up most of Korea's top university graduates, that percentage has dwindled in recent years. SparkLabs' Bernard Moon adds that some graduates may first work for conglomerates or foreign consultancy firms to gain experience, then leave to set up their own enterprises.
"The lustre of working for an established company has lessened," he says.
3 South Korean start-up success stories
NeoFect
NeoFect has created a smart glove to aid stroke victims with their rehabilitation. Hospitals and rehab centres in Asia, Europe and the US are using the technology, which wraps around a patient's hand and allows them to play games and engage in activities using an Android app.
The business received about US$10 million in early funding rounds from venture capital firms, and is on Silicon Valley's radar.
Everspin
Founded in 2014, Everspin has developed a mobile application security solution that prevents hacking, especially of banking services, by constantly changing security modules. That has attracted investment from Korean banks, along with interest from entities in India, Vietnam, Switzerland and Malaysia.
Viva Republica
Viva Republica has attracted headlines and investment, courtesy of its flagship product Toss, a mobile payments app that simplifies South Korea's complex online banking system. In 2017, the company closed a US$48 million series-C funding round from investors, including payments giant PayPal.