At a glance
According to Gartner's 2021 top trends, data and analytics is shifting from a secondary business function to a core function.
The accelerated adoption of digital technologies by many SMEs has opened up new opportunities to take full advantage of data to improve decision-making.
Data analytics can present a 360-degree view of a company, laying the groundwork for improved performance analysis and value measurement.
Much has been said about the COVID-19 pandemic pushing digital transformation for small and medium-sized enterprises (SMEs) into overdrive.
According to the Fiverr Small Business Sentiment Survey, after the initial shock of the pandemic subsided, the demand for new technologies and tools from Australian SMEs skyrocketed.
By focusing on digital technologies and e-commerce, these tech-savvy SMEs managed to stay relevant and competitive in the "new normal".
However, according to CPA Australia's most recent SME survey, technology uptake in Australia is lagging far behind its Asia-Pacific neighbours.
In Malaysia, for example, many SMEs, and in particular family owned businesses, have shifted their views on the benefits of using technology in more areas of their business.
What was once thought of as "nice to have" is now considered to be a "must have", says Khai Chiat Ong CPA, partner of risk assurance services at PwC Malaysia.
"This suggests that family businesses are now geared for digitalisation," says Ong.
"With digitalisation comes data and the need for building a data-driven culture at smaller businesses."
The writing on the wall for SMEs is clear – unlocking business value in the post-pandemic world means building shared data capabilities and a culture that values data and informed decision-making.
What is holding SMEs back?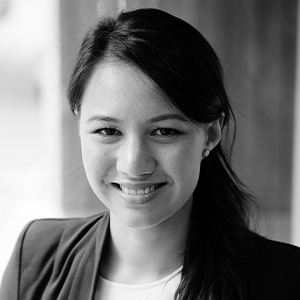 Be they large or small, getting more companies to use data in their decision-making is "not as straightforward as it sounds", says Chelsea Wise, marketing director at Hyper Anna, an Australian AI-powered data analytics platform.
"People will take the time to understand the numbers, if it helps their job," she adds. "If they can't see an obvious benefit beyond that, things become more difficult."
Wise says that an Accenture study of more than 9000 people has recently found that, while the majority have an appetite for data, data literacy is low. Nearly 80 per cent of the participants are not happy working with data.
Sanjay Panjabi, audit analytics partner at Deloitte & Touche in Singapore, highlights a similar objection at ground level.
"Initially there was resistance from the practitioners to adopt data analytics because the mindset was that, 'All these years I've been doing my work and haven't had any issues with the regulators. Do I really need to do this?'
"Their perception was that it's probably additional work on top of what they're already doing. So, why would they want to increase the workload?"
Wise explains that, traditionally, the barrier to data analytics was very high within businesses because they would either need to hire a data analyst and build a team of experts that would handle all data and insights requests, or they would look to business intelligence tools like Tableau and Microsoft Power BI.
Both these pathways, she says, worked for enterprises that had access to resources and budget, but they may have seemed impractical to SMEs.
"There is still a common misconception that going digital and using data will require a huge investment – new headcount, new technology, etc. – a potential change to their current operating model and a restructuring of how things work," says Ong.
"It's perceived as a large investment," he adds.
Benefits of data-driven culture
With all the data being collected by SMEs – about sales, marketing, products, revenue or geography – many businesses are sitting on an untapped goldmine.
Informed decisions: Data analytics can provide SMEs with incredibly detailed insights into all aspects of operations. "The actionable insights from data analytics can help SMEs direct their business spends and resources to areas that need it most," says Wise.
"When working with SMEs, I try to get away from the tools, technology and the data that exists, and instead focus on conversations about what data does, what it captures, what it doesn't capture – and what really helps business leaders facilitate the conversations around the business problems.
"Data literacy across the organisation helps everyone in making informed decisions."
Success measurement: "With data analytics, you can develop transparent reports that provide a solid 360-degree view of the company and help stakeholders better understand and measure the performance of the company," says Panjabi.
According to a 2018 IBM and Forrester report, 58 per cent of firms acknowledge that data and analytics are very important to the business competitiveness of their organisation.
"Data analytics offers tangible benefits across all business functions – this knowledge gives a competitive edge to organisations," he adds.
Collaboration between business functions: Panjabi believes a key outcome of building shared data capabilities within organisations is the collapse of silos and the resulting opportunities for collaboration.
"When different business functions and teams coordinate among themselves for data sharing and insights, it brings higher value to the organisation, compared to just individual teams in marketing or sales working in silos with their data."
Data monetisation: Ong points out that the benefit of data monetisation is often interpreted from a narrow view of selling data externally for a profit.
"The real value from data monetisation can be from three angles: use of data for a new stream of business, enhancing the value of existing products or services, and using data to improve internal processes and operations," he says.
Creating a data-driven culture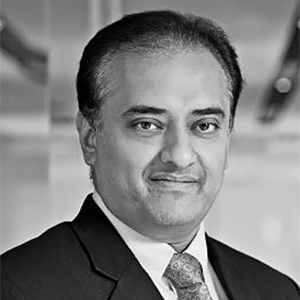 Given the challenges facing SMEs in grasping data opportunities, building a data-led culture across functions and geographies to define and deliver value can be an uphill battle, although not impossible.
These tried and tested recommendations for introducing and sustaining a love for data at every level of a business are a good place to start.
Get buy-in from the top: "One of the key things we did when we started our journey with data analytics eight to nine years ago was to ensure buy-in from the leadership," says Panjabi.
"The tone, messaging and early commitment from the top helped us with our organisation-wide adoption."
According to Harvard Business Review, while the CEO should become a prominent champion of the new culture, he or she needs an operational partner, such as the chief data officer, who is well positioned to become the data and insight change agent, leading the company-wide transformation.
Wise says those in charge of data and analytics have "to understand and lead by example, because data analytics is not just data cleaning and collection, it's actually the consumption of data to make better decisions every day at work".
Employee-led adoption: Panjabi says that, although commitment from the leadership is one of the key drivers in adoption of data culture, what has really helped his firm to execute the strategy successfully was to bring in different skill sets and capabilities across all functions in the organisation that meet the requirements and challenges.
"I usually use the concept of QEV, which stands for establishing quality, efficiency and bringing value, not just to ourselves, but also to our clients, stakeholders and employees."
He recommends looking beyond solving client problems to pay attention to the needs of employees as well.
"If employees see how data can help them do their work better and more efficiently, and they can see an immediate benefit to it, then they will get on board immediately."
Start small, then scale up: While organisations should set a long-term vision on how data can be used across the business, they also need to take a step-by-step approach to implementation.
"Starting small allows organisations to gradually roll out the use cases across the organisation, measure the success of these cases, refine the existing cases, up-skill talent and move on," Panjabi says.
"In addition, with current technology capabilities, such as cloud analytics, organisations do not need to allocate a huge sum of investment up front for the analytics platform – they can also gradually scale up the platform as the use cases grow."
Tell a story: Wise says building a data-led culture requires constant storytelling and relentless communication of the value of data up and down the organisation and across departments.
"You've got to frame an abstract statement like 'Data literacy is important' to something more concrete, like 'Solving business problems with data'."
When people begin to believe in the data, it is a game changer. Wise recommends using messaging that makes data literacy personally relevant to individuals and teams.
"Unless the connection back to the 'Why' is understood by everyone in the business, business leaders are going to have a hard time encouraging people to adopt more data-led insights into their decision-making habits," she says.
Wise says business problems need to be front of mind, because making sense of data can get very convoluted, very abstract and very technical quite quickly.
Right people, right skills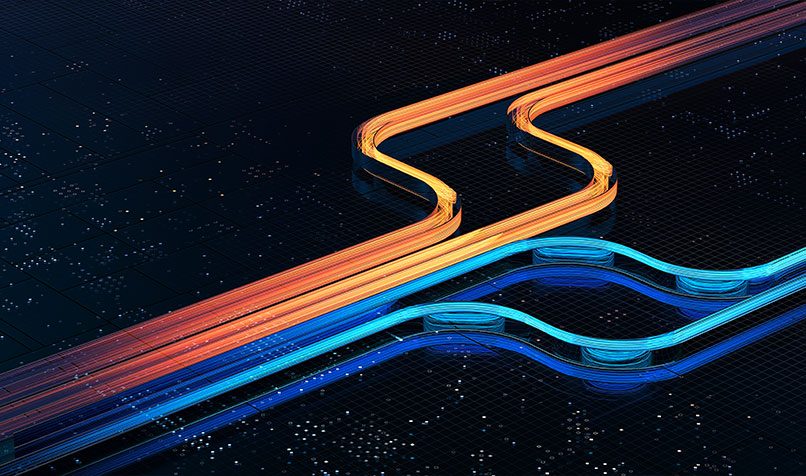 Panjabi recalls that when data analytics was first applied in the audit and assurance function at Deloitte's Singapore practice, they were the early adopters. "Being auditors, we were not data science people. We made sure that we had a team of people who had the necessary skills that complemented each other," he says.
"When we started out many years back, we merged two sets of people – technical people, and business and audit people. As we move into the future, these two sets will become just one person having these multiple skills."
Ong says empowering in-house talent with data capabilities such as robotic process automation, data analytics and visualisation tools helps kick-start the data-driven culture.
"When people have the skills, you can drive innovation initiatives that encourage talent to consider how these capabilities can improve their work performance or drive insights."
Tools for the task
Business intelligence (BI) tools are types of application software that collect and process small or large amounts of unstructured data from internal and external systems, including documents, CRM, images, files, email, video and other business sources.
Giving teams access to the right BI tools makes it simpler and less intimidating to gather the right data and visualise it in meaningful ways.
"Selecting the right BI tool depends on the volume and complexity of data, size of the organisation, skill set and the problems you are trying to solve," says Chelsea Wise.
Sanjay Panjabi adds, "For small organisations, or ones in the early stages of data collection, tools like Excel analytics and customer analytics platforms such as Google Analytics can probably achieve the objectives in an affordable way."
Popular BI tools:
Microsoft Power BI
Tableau
Cognos Analytics
Qlik
ThoughtSpot
Sisense
Google Analytics