When Dr Glenn Platt studied electrical engineering at university two decades ago, it's fair to say that his area of study – renewable energy – did not put him in the cool crowd.
He is slightly bemused today, knowing that his pioneering work has become fashionable.
"It's remarkable to me that energy and renewable energy and electricity prices and electricity grids are literally on the front pages of mass media every few weeks," says Platt, an energy expert with the Commonwealth Scientific and Industrial Research Organisation (CSIRO), who is officer-in-charge of its Newcastle Energy Centre in New South Wales.
"It's amazing that it's at the forefront of the public consciousness."
Renewable energy technologies such as solar photovoltaic, wind power and pumped hydro are clearly on the minds of the public and policymakers in Australia. A recent Lowy Institute poll revealed that eight out of 10 respondents want governments to favour renewable energy over fossil fuels, even if it costs more to create a reliable energy grid.
On the political front, Australian chief scientist Alan Finkel's 2017 review into energy security in Australia states that renewable generation should account for 42 per cent of electricity demand by 2030, with coal-fired generation set to decline in the next 30 years.
Meanwhile, the Australian Government's polarising National Energy Guarantee (NEG) has proposed an ongoing role for coal, solar, wind, gas and pumped hydro power in the nation's energy mix, along with an expansion of the Snowy Mountains hydro scheme.
Dubbed Snowy Hydro 2.0, this proposed expansion would create the biggest "battery" in the southern hemisphere to complement intermittent energy sources such as solar and wind. (Pumped hydro power involves pumping water to a holding dam when power is cheap, and releasing it to drive turbines and produce electricity when more power is needed in the grid.) Its predicted cost, however, varies from A$2 billion up to A$5.25 billion or more.
Energy market investors seek policy certainty
Tom Butler, director of energy transformation at the Clean Energy Council, says while the final impact of the Finkel Review and the NEG remain unclear, they provide some form of policy certainty for investors and market operators. "It's that long-term policy certainty that's been missing for quite some time in the Australian market," he adds.
Butler says that with the energy market clearly starting to favour solutions such as solar and wind – "No one out there is seeing coal as a viable long-term investment option" – the focus is turning to the best new or improved storage options to take advantage of renewable resources.
"From an investment perspective, it's an exciting time to be involved in the electricity sector."
Coal: the biggest loser?
An International Energy Agency (IAE) report reveals that solar power grew faster than any other source of energy for the first time in 2016, and suggests the technology is set to dominate renewables in the years ahead. That leaves coal as the big loser in the world's energy mix, with the IAE saying it will slip from a 37 per cent share to about 26 per cent in 2040.
For Andrew Blakers, director of the Centre for Sustainable Energy Systems at the Australian National University (ANU), there's no doubt that solar and wind are winning the energy game. He is frustrated that some people view renewable energy as merely a supplementary energy source to coal-fired power.
"It's just like the cigarette industry – it's a delaying game," Blakers says. "The industry knows it will lose in the end, but every year it can delay is another year of profits."
He says it's "laughable" that companies would want to build a coal-fired power plant.
"The economics are ever more crystal-clear that solar and wind are cheaper than everything."
That hasn't, however, stopped some investors betting on coal. Hong Kong-backed Alinta Energy – Western Australia's biggest gas retailer – bought Victoria's Loy Yang B coal-fired plant in 2017, and expects to be running it for the next 30 years.
A new report from Finkel's office and the Australian Council of Learned Academics calls for planning and investment to stop power price hikes and to shore up energy and electricity reliability. Part of the plan is a requirement for all large-scale wind and solar generators in Australia to have energy storage capacity.
The report estimates that Australia will need to spend about A$11 billion on storage before 2030 if it hopes to provide a secure energy supply.
Platt welcomes such a push. "Storage is the centrepiece that's been missing for a while in this massive energy revolution and that is dramatically changing now."
Elon Musk and other sophisticated storage plans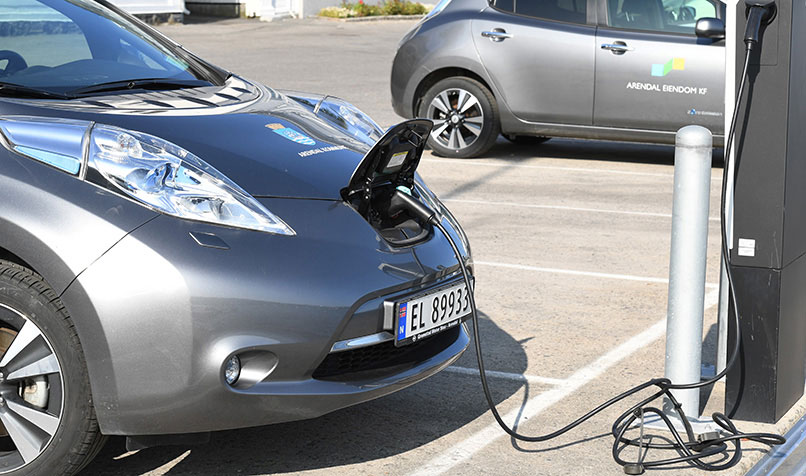 CSIRO notes that Australia has seen a spate of large-scale 100-megawatt solar plants being built in recent years, substantially boosting the nation's renewable energy capability. Platt says such construction is a demonstration of faith in renewables. "There'll be bumps in the road," he says, "but it's pretty clear what the future looks like."
Battery storage is also dominating the headlines, thanks to increasingly sophisticated technology and plummeting prices. Tesla billionaire Elon Musk's decision to build the world's largest lithium-ion battery plant in South Australia in 2017 generated considerable market excitement. It stores energy generated at a wind farm at Hornsdale in the state's mid-north, and can serve about 30,000 homes.
Platt believes that the most significant aspect of Musk's power station is that it only took about six months to build.
"That's quite remarkable and it's indicative of the challenge that any competing technology has. Can they build a plant that quickly?"
Arguably the most significant upshot of better battery storage will be the ability to power electric vehicles. Fast adopters such as Norway are leading the way, and the fact that a car chassis remains much the same in an electric car means auto makers will be able to make the switch to batteries quite easily.
Multiple pumped hydro sites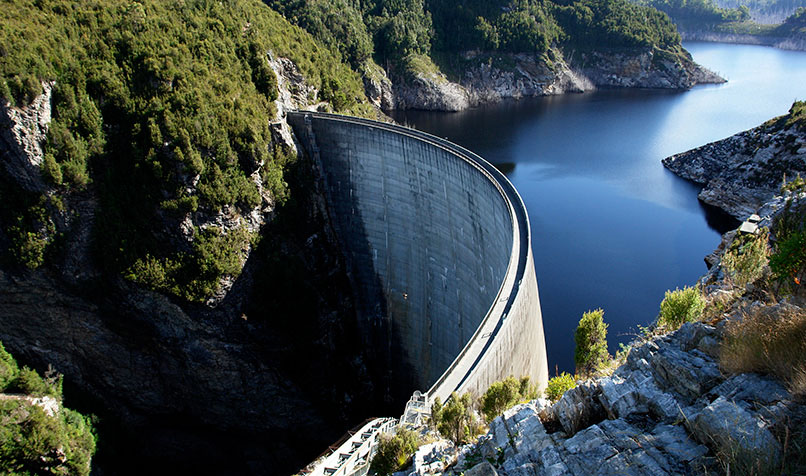 Since the Snowy Hydro 2.0 announcement in March 2017, pumped hydro storage systems are also in the spotlight. They are the most mature solution in the market and already account for about 97 per cent of energy storage worldwide. The fact that pumped hydro can dispatch energy quickly makes it a good partner for intermittent sources of renewable energy such as solar and wind.
Blakers and his co-researchers at the ANU have identified about 5000 sites in Queensland, Tasmania, around Canberra and in and around Alice Springs as potentially suitable for pumped hydro storage. One site alone in NSW's South Coast region is estimated to have about 3000 times the energy storage capacity of Musk's lithium-ion plant.
While any new pumped hydro sites would be subject to engineering, hydrological and environmental due diligence, Blakers says their storage potential is enormous and the government should be preparing to build them now.
"You definitely should be thinking about it now and looking to start construction in, say, 2020," he says. "One or two a year, every year up until 2030, would do the whole [energy storage] trick."
Such construction would also provide job opportunities and negate criticism from supporters of coal power that abandoning coal would hurt regional employment.
Solar, batteries and pumped hydro aside, other storage options include compressed air energy storage for storing energy from wind turbines in underground reservoirs or surface vessels. Then, there is molten salt storage that captures renewable energy in the form of heat, before it is converted into electricity and hydrogen.
Lighting up the future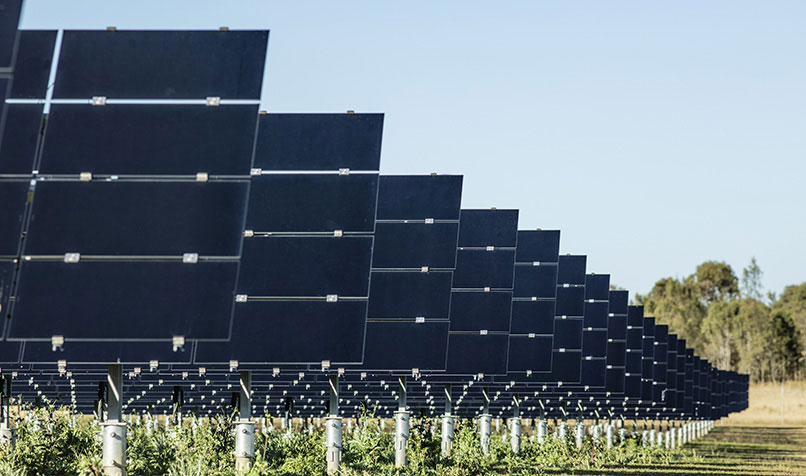 Platt says that while there have been "nice stories" about home owners using batteries to store energy from solar panels and becoming self-sufficient with electricity, it makes more sense to develop a great electricity grid with powerful storage sources that can serve the whole community.
The challenge now is to weigh up the best options and assess how to pay for them. Platt looks forward to playing his part and is thankful that his career choice has panned out so well. Did he know it would work out like this from day one?
"I can't claim to have had that long-term focus," Platt laughs. "Fortuitous would be the word."
Get with the blow: wind power in Australia
Australia's onshore wind resources are sufficient to power the entire country's electricity needs more than 12 times over, according to research from the University of Technology, Sydney's Institute for Sustainable Futures.
Its Wind Power in Australia report, commissioned by the Australian Wind Alliance (now RE-Alliance), states that the estimated average cost of electricity from a wind farm in Australia has dropped markedly since 2000; it is now A$61-118 per megawatt hour (MWh) compared with A$150 MWh 17 years ago. Yet wind power accounts for just 6 per cent of energy generation.
Andrew Bray, national co-ordinator of the Australian Wind Alliance, told INTHEBLACK that wind power, in combination with other renewable resources, could solve the nation's energy requirements. "[But] it's incredibly frustrating that politicians who are not energy economists have got all sorts of ideas about why we should be holding on to fossil fuels," he says.
Bray says such a stance defies the advice of major energy companies that the cheapest option stems from renewables, plus sophisticated storage solutions.
He also says renewable energy plants can expect a lifespan of 25 years or more, whereas the outlook for coal-fired generators is unclear. "As emission reductions start to become a central part of every country's energy policy, renewables are here to stay; with coal, the only trajectory is down."
The report suggests Australia leads the world in terms of wind-power efficiency. Its total turbine capacity factor – that is, the ability to run at full power – stands at 33 per cent for the year, whereas the international average is 23 per cent.
Bray says Australia's wind resources are vastly superior to those of Germany and China, which have built more wind farms than Australia. He points to the success of wind farms near Portland on the coast of south-western Victoria.
"The wind there is so much more dependable than in other places around the world."
Crystal ball: the future of renewables
New Energy Outlook 2017, the latest long-term forecast report from Bloomberg New Energy Finance, makes the following predictions:
Renewable energy sources are set to represent about three-quarters of the US$10.2 trillion the world will invest in new power-generating technology until 2040.
Wind power will draw US$3.3 trillion of that total, and solar power US$2.8 trillion.
Renewable energy should reach 74 per cent penetration in Germany by 2040, 38 per cent in the United States, 55 per cent in China and 49 per cent in India.
Based on "levelised" costs, which cover all lifetime expenses of generation from a new plant, solar power is already at least as cheap as coal in Germany, Australia, the US, Spain and Italy. By 2021, it will be cheaper than coal power in China, India, Mexico, the UK and Brazil.