At a glance
Australia's rideshare industry is valued at A$882 million, having grown by 65.5 per cent between 2014 and 2019.
Although the sector witnessed a fall in rideshare usage when COVID-19 first hit, demand is beginning to rise once again.
Ridesharing industry players look forward to a future in which they have an important part to play as a sustainable transport model and in the shaping of transport infrastructure.
Since the first motor vehicles rolled off the production line more than a century ago, the demand for cars as a convenient mode of travel has hardly faltered. Now, as the alternatives to outright car ownership become cheaper and increasingly more convenient in densely populated urban centres, trends are emerging that look set to transform the automotive industry, as well as the way we build and plan our cities.
Car-sharing services – which include companies such as Flexicar, GoGet and most recently Blinker – were slow to take off in Australia, but the industry is now booming, with IBISWorld estimating annualised revenue growth of 21 per cent over the five years through 2019-2020, where revenue is expected to reach A$68.9 million.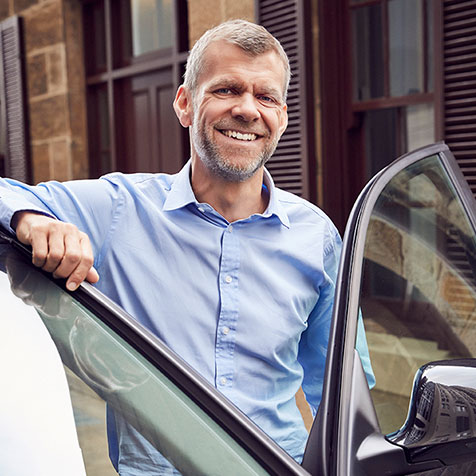 The rise of rideshare services, on the other hand, has been meteoric from the start, both in Australia and across the globe. The industry, operated on a model where companies provide software platforms that connect passengers with "amateur" drivers, is worth A$882 million in Australia alone. Between 2014 and 2019, IBISWorld estimates the industry grew by 65.5 per cent to include 27 companies – with Uber, Ola and DiDi Mobility among the largest players.
While rideshare usage dropped when COVID-19 first hit, demand has been slowly coming back up, says Simon Smith, managing director of Ola Australia.
"Our rides are now back to 75 per cent of pre-COVID-19 numbers. For the states undergoing a government-enforced lockdown, Ola is designated as an essential service, and we continue to see a substantial number of Australians using the app to get to work, to appointments and also to transport supplies," Smith says.
Public transport has also seen a massive drop in use due to COVID-19, as people avoid crowded spaces where possible and are instead relying on private or shared transport options.
Georgia Foster, country manager Australia and New Zealand with Uber for Business, says the pandemic has seen changes to the way people commute to work, and led to new opportunities for market development.
"When COVID-19 first hit, initially we saw declines in weekend and social trips, as you'd expect. But we also saw the Uber driver-partners play a crucial role in transporting people who still needed to get to and from their workplace.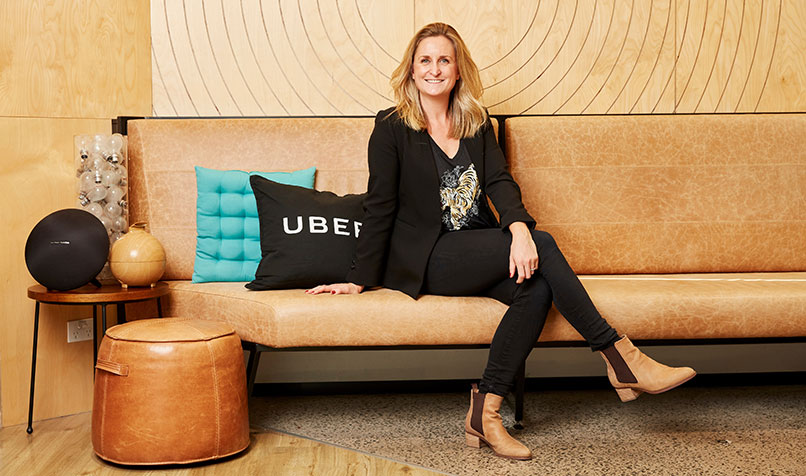 "As cities globally reopen, we're seeing more and more businesses try to find new ways to rethink what the office, and the commute, look like for their employees.
"During the height of COVID-19 restrictions in March and April, the commute use case was actually our most resilient," Foster says.
The Australian Government's recent extension of the fringe benefits tax exemption for "taxi travel" for employees to include rideshare options has also opened up the market and seen an uptake in businesses using alternatives to the traditional taxi service.
Environmental impact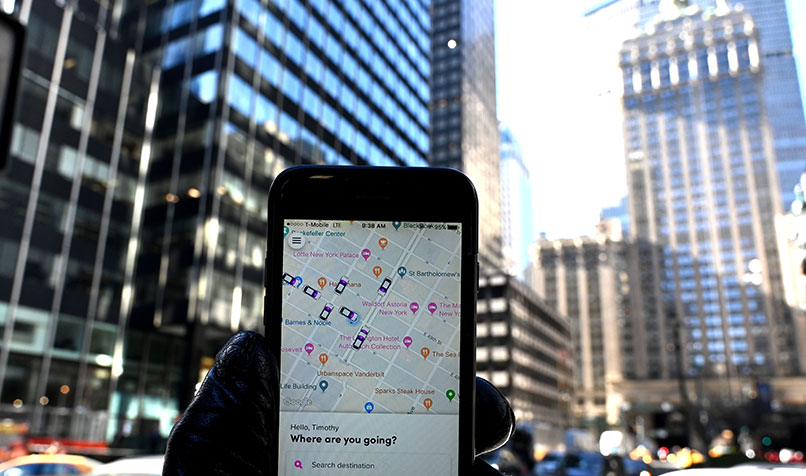 As demand for alternative ways to get around grows, there are implications for the environment that may see changes to the way we plan and build our cities, as well as the vehicles we use.
While ridesharing is a sustainable and innovative tool to deal with the rapid urbanisation and the development of cities, its environmental benefits are not yet clear, says Trillion So CPA, transportation and logistics assurance partner and culture and values leader at PwC Singapore.
"On the one hand, it could reduce carbon emissions, as the volume of cars would fall. On the other hand, if consumers change their habits from walking, cycling or using public transportation to using ridesharing services due to convenience and price, it may lead to a surge in the number of vehicles," So says.
What those vehicles look like is the key to cleaner transport. Foster says the long-term vision of ridesharing is moving away from relying on fossil-fuelled, private car ownership towards a shared, electric future.
"As Australian cities grow and densify in the coming years, it is not sustainable to rely on the private car as the dominant mode of transport.
If we create a multi-model platform, which seamlessly integrates ridesharing with other modes like public transport, micro mobility, and eventually autonomous vehicles, we can reduce our reliance on the private car," says Foster.
In densely populated urban areas, there are also opportunities for better use of space to take into account and accommodate the growing use of rideshare services, says Smith.
"It's likely we'll see more planned space for rideshare, such as pick-up and drop-off zones, or even potential access to bus lanes."
So agrees and says another factor to consider is the impact of autonomous cars.
"With less parking space required, there are opportunities for better and more innovative use of space. Most experts expect autonomous vehicles to operate more efficiently as the space in-between cars and lane widths may be reduced. This, along with an increase in shared usage, would result in less land needed for cars," says So.
Automotive industry rising to the challenge
Private car ownership is experiencing a decline, but it is adapting to match demand.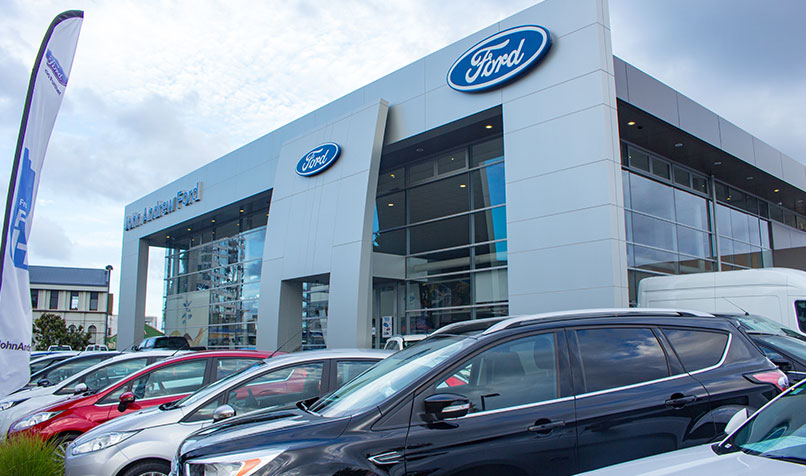 New car sales in Australia have had the weakest May result in 23 years and the steepest April decline in at least 30 years. While sales rallied in June as businesses reopened following COVID-19 shutdowns, the industry still recorded a 6.4 per cent decline compared with the previous year.
Some analysts attribute this to a reluctance of younger people to invest in a new car.
However, Ford Australia's director of sales, Fadi Mawal CPA, says that, while ridesharing has enjoyed great growth, there is still appetite for private car ownership.
"People just want to be able to get around and have the flexibility to do so using different means. That includes rideshare and private car ownership. We've seen that post the initial COVID-19 outbreak, people are placing a higher value on private ownership than they had before.
"While there's been a lot of talk about young people not getting their driver's licences and not considering buying a car since COVID-19, data shows young people have become more interested in owning a car," Mawal says.
Mawal sees the impact the rideshare business has had on the market as providing clear opportunities rather than challenges.
"The market's always changing, and it's very dynamic. We see that as an opportunity – how can we make sure that we're growing in a changing industry? We are always looking at what we can do differently. What new innovative models can we bring to market?"
In particular, the introduction of self-driving vehicles, which are slated to be used for ridesharing purposes, has had a positive impact on the automotive industry as a whole.
Mawal says Ford is at the forefront of this change, and is investing in electric and autonomous car development in anticipation of new businesses seeking them as an alternative option to conventional cars.
"Ford has invested US$11 billion [A$15 billion] in electric vehicles and US$4 billion [A$5.5 billion] on autonomous cars. If there are going to be new businesses, then they will be buying fleets of cars, so, effectively, it could just be a shift from private to fleet ownership, or it could even be incremental volume for us in the future, as the businesses grow," Mawal says.
What's next - disrupting the disruptors
While there is much speculation and debate about what will disrupt the disruptors, a clear front runner is self-driving technology.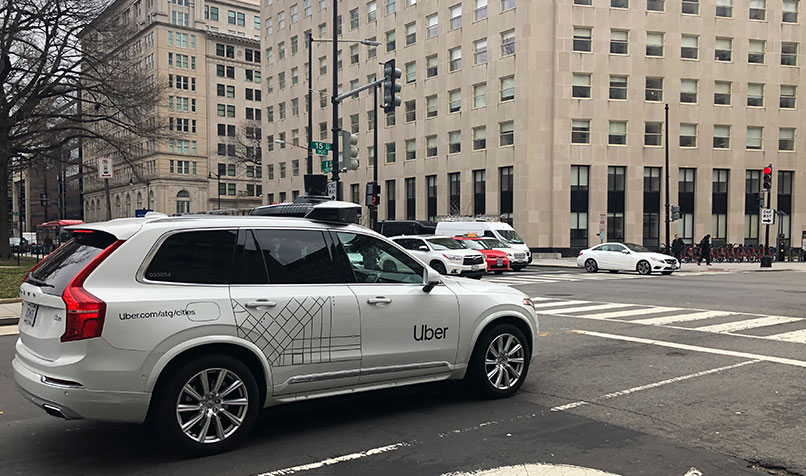 Trillion So CPA says Singapore is a good test site for new technologies to advance the transport industry even further, including trialling autonomous vehicles.
"Singapore is an early adopter of cutting edge technologies such as the Internet of Things and smart vehicles to create a smart, car-lite transport system – an example is the development of Singapore-based start-up nuTonomy, which is developing a driverless taxi system," says So.
Another development the industry is moving towards is offering more services through one application.
"The biggest rideshare platforms in the APAC [Asia-Pacific] region, and globally, are trending towards creating a 'super app' that offers a range of services in addition to their core transportation services. This super app strategy is focused around encouraging users to rely on only one app for a wide range of services, with Gojek planning to offer up to 20 services within its app, as an example. Grab is also increasing its service offerings continually," So says.
Georgia Foster says the future of cars is electric, and government and industry need to work together to advance it.
"We see the future of transport moving away from fossil-fuelled, private car ownership towards a shared, electric future. A transition to electric vehicles could have a significant impact on sustainable mobility, but to get there will require partnership between governments and industries," Foster says.