Universities are grappling with how to sell themselves in a globally competitive, fast-moving and financially constrained climate. The debate around the future of higher education sees arguments swing from those who believe the sector needs a complete transformation to those who say it just has an image problem.
There has been plenty of robust discussion about what the sector needs in order to survive into the 21st century and beyond, and that talk has intensified in the wake of a federal government funding freeze on Australia's public universities, announced in December 2017.
Is it time to reassess the function of the entire higher education sector? Or does the answer to reliable government funding lie in getting the voters on side?
In late December, the Commonwealth grants based on student numbers were locked at 2017 levels for at least the next two years, effectively pulling A$2.2 billion out of the sector and angering many who claim it's time universities were seen as an investment for the future, rather than a drain on resources.
Universities Australia chief executive Belinda Robinson is in the camp calling for a need for financial surety.
"It's not apparent there is anything wrong with the system," she says. "What is wrong is the level of commitment to the system by governments, and a lack of appreciation of the role universities play in the long-term success of Australia."
With strong investment in Asia-Pacific universities, and their aggressive targets for international students, Robinson says the need to compete is stronger than ever. Australia is currently the third most popular destination for international students globally and education is one of the nation's biggest export industries.
However, with government funding frozen at Australia's 40 public universities, the institutions have become increasingly reliant on full-fee paying international students to bring in the revenue needed to support current teaching and research streams. To some, the only other alternative is to cut courses and not renew staff contracts; however, the government is adamant that universities can tighten the non-teaching parts of their budgets like marketing and administration expenses.
In contrast, New Zealand's new Labour government is bringing in a fee-free tertiary tuition policy for first-time students.
"We are completely out of step with our region, which is investing heavily," says Robinson. "Higher education is very competitive. Our students also have choices and are increasing their study overseas. If Australia's quality and offerings don't meet the needs of domestic students, they will be interested in seeking other opportunities in the region."
Much more than degrees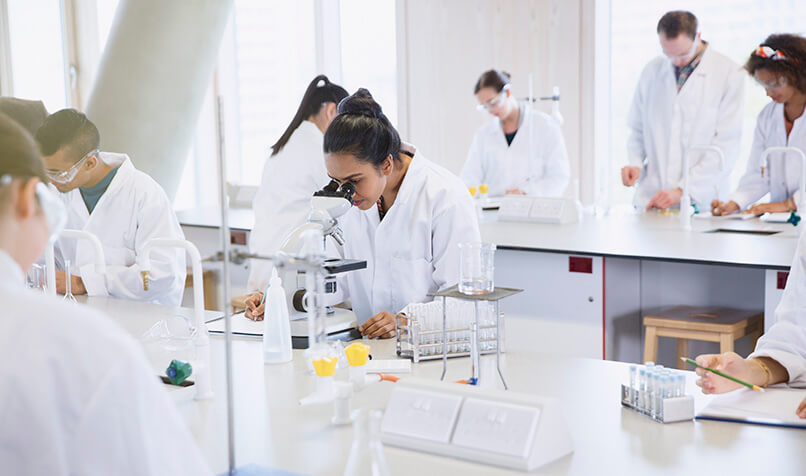 Vicki Thomson is chief executive of the Group of Eight (Go8), a consortium of eight of Australia's leading research universities. She says relevance is a key issue for the broader community. While a lot of people think universities are about teaching, she says far fewer people understand their vital role in research.
The Go8 universities – Melbourne, Sydney, New South Wales, Queensland, Adelaide and Western Australia, as well as the Australian National University and Monash – spend A$6 billion on research every year. A third of that goes to medical research; the Go8 universities undertake more than 60 per cent of all health and medical research in Australia, from cancer and diabetes to the ageing population.
Thomson is frustrated that while many aspects of our lives have been improved as a result of university-based research – from a visit to the doctor to the engineer-designed bridge you drove over on your way home from work – that contribution goes largely unrecognised.
"Until we join these dots in people's minds, we will continue to be seen as 'acceptable losers'," warns Thomson. "When governments have to make hard decisions, and we understand they do, it is very easy to cut university funding because we are not seen as relevant and connected to our communities."
Communicating that connection to the community is one area Thomson believes needs attention. Ask the public if universities are important and they'll say yes, but ask them to choose funding priorities against hot topics such as health or defence and universities lose out. The public doesn't appreciate the intrinsic value universities contribute to those sectors.
"There isn't an area of the economy not touched by what we do at university," says Thomson. "We haven't sold the message that we are connected in a deep economic sense."
Moving to a skills economy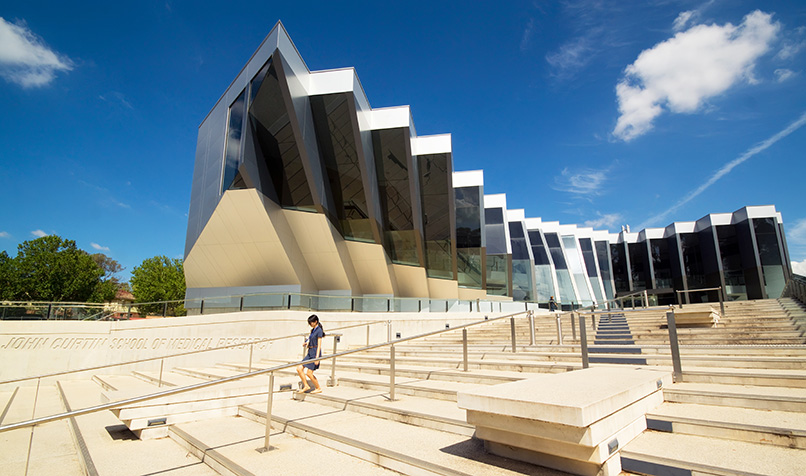 KPMG lead education partner Professor Stephen Parker AO believes Australia's current funding freeze for universities has potentially profound implications. However, there is also a deeper issue as to whether other countries – Australia is not alone in this – can afford to sustain post-secondary education at current levels, let alone fund the kind of growth we've seen since caps on university places were lifted in 2012.
Data from the Australian Bureau of Statistics shows that about one third of Australians have a bachelor's degree or higher, and Parker suggests domestic university enrolments may have peaked, along with higher education funding.
"It's possible it is [the technical colleges'?] turn," says Parker, citing predictions that transferable skills will be at a premium in the future. These aren't the traditional trade skills, but creativity, entrepreneurship, critical thinking, communication and teamwork.
Parker believes transformation is in the wind. "The economy might be moving to a skills economy, rather than a knowledge economy – we might see the fourth industrial revolution."
He says the rise of artificial intelligence will change the way we view knowledge – the way we access and use it will matter more. How we attain knowledge is also poised for change, says Parker. Micro-credentialling – short courses completed quickly – may be what employers want in the future. People will be able to build up a portfolio of "badges", verified by a system such as blockchain, to obtain the skills to enhance their career paths.
"Almost no sector has been immune from transformation in the last 20 years, whereas university education is relatively unchanged," says Parker. "Just because it has been around for 800 years doesn't mean there's another 800 years in the bag."
Parker believes the whole sector will diversify and says strong global education brands are already starting to emerge. Some tertiary institutions will serve a particular community very well, while others will find their niche with a particular discipline.
"The ones in the undifferentiated middle could really struggle," he says.
The University of Melbourne's vice chancellor, Professor Glyn Davis AC, also a professor of political science, says the sector needs greater institutional diversity. His book, The Australian Idea of a University, unpacks the challenges confronting the tertiary sector and argues that universities need to be given more scope to experiment, innovate and show resilience in order to endure the significant technological forces confronting them.
Davis says tomorrow's students will have a vast array of study options and, to keep up, public universities must be allowed to evolve. What's important, he says, is policies that allow innovation and reward difference – without the constriction of tight regulation.
"The sector is ready for change, and needs a reform agenda to match," he writes.
Davis and Parker are among those calling for a better deal for other forms of post-school training, particularly the vocational sector. An effective national framework must embrace the entirety of post-school education, Davis argues. It's a view Thomson shares. She supports a push for a broad-ranging inquiry looking at both the vocational education and training and university sectors.
"We talk about jobs for the future and jobs that don't exist yet, but how can we plan if we look at it in a siloed way? We have to look at the pathways for students and their needs beyond that," says Thomson.
Robinson says there is already a move toward more student-driven education: students want to have a say in what they study, when they study, and how and where they study.
The average 18-year-old is now expected to change jobs, and careers, many times in their lifetime which, says Robinson, highlights the need for all providers to create a foundation for lifetime learning.
"We need to prepare them for changing careers, to upskill them and reskill them. That is the key that is fundamentally driving the need for us to look at the higher education system, and to ensure there is a seamless approach for students to access whatever education they need and how we package that."
Of course, it's not only school leavers who access higher education. As technology drives big changes in the professional space, mature workers are seeking new skills and knowledge.
The way forward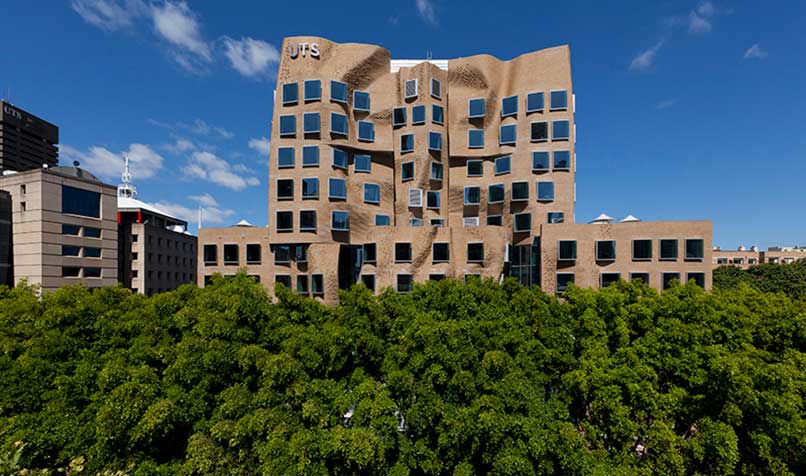 If getting the Australian public onside is the key to obtaining a more generous share of the public purse, universities have already started their campaign. Tertiary institutions are embedding themselves into the community – at an industry level as well as at the grassroots.
Verity Firth is executive director of social justice at the University of Technology Sydney (UTS) and heads its newly formed Centre for Social Justice and Inclusion. The centre has been set up to track, incentivise and reward social impact across the institution. In December 2017, UTS ran a symposium on Advancing the Public Benefit of Universities.
Firth says universities exist to affect people's lives for the better. "Universities are a place of great social mobility and uplift," says Firth. "Education still remains the great equaliser in what is often an unequal world."
Just as universities should collaborate and engage with the community and non-government organisations to improve social impact, so too should they collaborate with industries, she says.
"Enterprises that engage with researchers on innovation are three times more likely to increase productivity, export activity and sales.
"Universities are places where people think and innovate, and what is powerful is how transformative collaboration is. It drives the big ideas and it's why industries need to work with universities."
At its national Higher Education Conference in March 2018, Universities Australia presented its Clever Collaborations paper, releasing new data to support the push for increased partnerships between industry and academia. It reports that about 16,000 businesses have formal partnerships with a university, generating more than A$10 billion a year in revenue for those firms. Those collaborations were found to have flow-on effect worth 30,000 full-time Australian jobs and A$19.4 billion a year to the national economy.
Robinson says that a target of 24,000 businesses a year – a 50 per cent rise on the current figure – would lift that contribution to around A$30 billion a year, putting Australia in the league of innovation powerhouses such as Israel and the United States.
She says the government has begun to respond to the need to pursue these collaborative activities by offering industries tax concessions on research and development, but more is needed. The sector is calling for grants-based programs, particularly for small- and medium-sized enterprises (SMEs), that perhaps don't have the deep pockets required to benefit from tax incentives.
In Thomson's mind, universities have to win people's hearts and minds by showing them just how much in their day-to-day routine has been shaped by the skills, research and education that has happened at universities. She admits the challenges facing the sector are huge, but not insurmountable.
"What underpins universities is they are very resilient and they have been around for hundreds of years – they've withstood civil wars. What are the institutions that survive in those circumstances? Universities. And there's a reason – our very being is essential.
"We have to be nimble to respond to needs, but we can't let go of the fact that universities are about dissemination of knowledge. Knowledge has been our core foundation for hundreds of years and it has sustained us well."