New South Wales Treasurer Matt Kean has delivered what he called a "once in a generation reform budget," which shakes up the education, health and housing sectors but also forecasts a $11.3 billion deficit this year, around three times earlier expectations.
Many of the initiatives around changes to education, healthcare and home ownership have been telegraphed in recent weeks as the Perrottet Government set the stage for its first budget, without revealing that the cost of the reforms was an increased debt, which will balloon out to $114.8 billion in the 2025-26 financial year, equal to around 14 per cent of NSW's total GSP (Gross State Product).
A modest surplus ahead in 2024-25
Eyeing a March election after more than a decade in office, the Coalition Government's budget outlines $27 billion in spending over the next five years as the government seeks to make major changes to key programs and also deliver cost of living relief.
While the deficit will exceed earlier expectations this year, largely due to the cost of the Northern Rivers floods, the government is now forecasting a modest operating surplus of $601 million in the 2024-25 financial year, driven by increases in the state's share of GST collections and mining royalties.
"These are investments that will deliver for families today that will also build a brighter, stronger prosperous tomorrow," Kean said in his budget speech.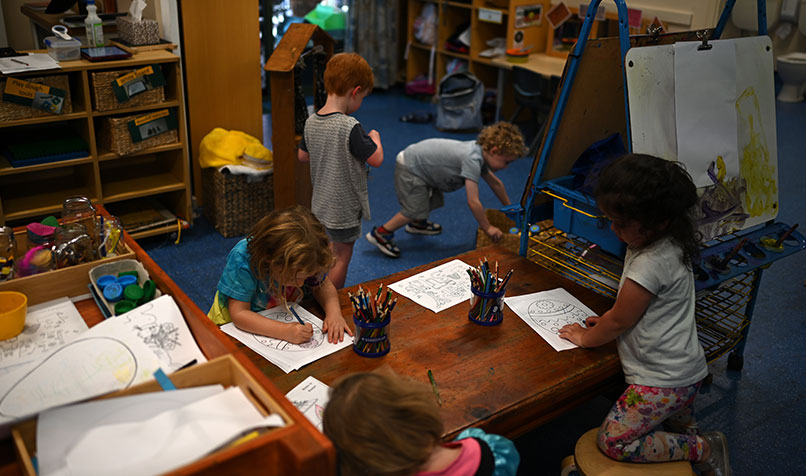 The budget confirmed many of the initiatives unveiled by the government in a spate of announcements in recent weeks, with perhaps the biggest reform the $5.8 billion, ten-year allocation to fund an extra year of education for pre-schoolers.
Under this plan, private childcare providers will be paid to expand and build new centres and create 47,000 more places statewide, while parents will receive subsidies and fee relief costing $1.4 billion.
Parents who send preschoolers to day care will receive up to $2000 per child, paid directly to providers and deducted from fees, while there is also $4000 per year in fee relief for parents of children at mobile preschools funded by the state government.
In the broader education sector, $1.6 billion will be spent on upgrades for specific schools, from Albury on the Victorian border to Lennox Head in the state's north.
As part of the government's push to drive up the participation of women in the workforce, $775 million will be spent over four years to increase the supply of childcare places.
In a new announcement today, the budget also includes a $150 voucher for every primary and secondary student, an initiative costing $193 million to help parents buy items such as uniforms and textbooks, and the expansion of a pilot across NSW schools providing career advice.
Dr Jane Rennie, CPA Australia's General Manager Media and Content, says, "We commend the $25.1 million investment to expand the Careers NSW pilot providing comprehensive careers and education advice to schools, as recommended in our budget submission.
"The accounting and finance profession is facing a skills shortage and this is a positive step. The government could go even further and provide free and highly subsidised training places in areas where workforce pressures are greatest."
Cost-of-living offsets and housing
A one-off payment is one of a number of measures in $2.2 billion of additional spending to tackle cost of living pressures, which also includes $520 million in toll relief for Sydney commuters over the next two years.
Motorists spending at least $375 million on tolls will be eligible for a cash payment of up to $750.
Comments Rennie: "With rising inflation, cost-of-living pressures and interest rates, any hip-pocket relief is likely to be welcome for many Australians."
There was nothing in the budget to offset higher energy prices, however, although there is $1.2 billion for renewable energy transition.
Housing was a major focus, and the government pressed ahead with its plan to abolish stamp duty on property purchases, even without the support of the Federal Government.
First home buyers will be given the option of making the existing up-front stamp duty payment or opting into an annual property tax of $400 plus 0.3 per cent of the assessed value of the land each year.
Rennie adds, "This is a good first step on the road towards property tax reform, but it's a minor one given that only a small group is eligible.
"It's worth noting that purchasers who hold their property for more than ten years may end up paying more in tax than if they'd paid stamp duty up front.
"There is now a patchwork of financial incentives available to first home buyers. It's getting to the stage where they need professional advice to identify and understand the implications of all the available schemes."
Perrottet recently said his long-held plan to reform stamp duty and introduce a land tax charge is dependent on federal government assistance: "Stamp duty is a tax I'd like to remove; we need to do so with the support of the federal government."
Rennie encourages the federal government to collaborate with state and territory counterparts to achieve this change on a national level.
"We urge the federal government to initiate and lead discussions on GST tax reforms with the state and territory governments to help them with this needed move away from inefficient taxes such as stamp duty," she says.
Frontline workers, single parents and older single people will also be able to access a shared-equity scheme, similar to that proposed by the Federal Government, to boost home ownership. Under the scheme, the state government will contribute up to 40 per cent of the equity on new homes, and 30 per cent on existing homes, purchased by teachers, nurses, policy officers and single parents and elderly up to a maximum value of $950,000 per home.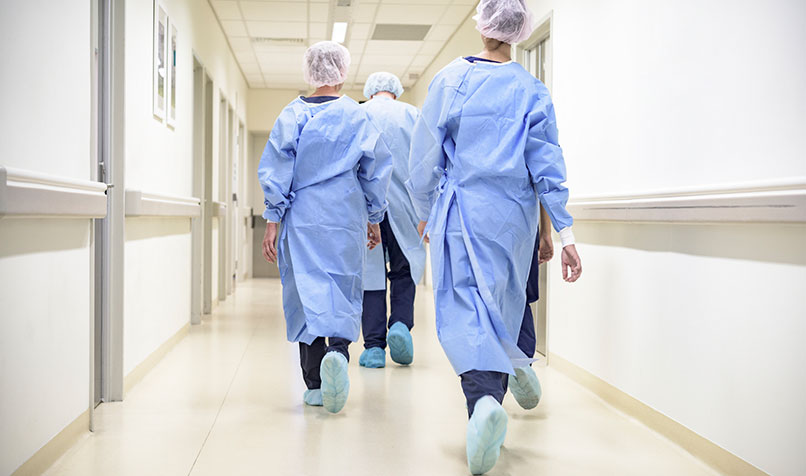 The healthcare sector will receive an additional $4.5 billion in funding, with frontline workers receiving a $3000 one-off "thank you" payment for their service during the pandemic. $400 million has also been set aside to fast-track elective surgery deferred as a result of the COVID-19 disruptions.
Other health initiatives include the hiring of an additional 10,000 health professionals – including 1048 doctors – with another $883 million allocated to attract and retain health workers in regional areas over the next four years.
To boost healthcare salaries and make the sector more attractive, the public sector wage cap has been increased to 3 per cent this year and 3.5 per cent next year.
Announcements on palliative care were telegraphed in the pre-budget period, and the budget today confirmed that $743 million would be committed over five years to expand palliative care services, hire new staff, and build new dedicated facilities at Nepean and Westmead Hospitals.
As an investment in the state's capability to combat a future pandemic, $119 million will be injected into research and development of RNA vaccines over the next ten years.
Regional Health saw a $2.4 billion investment over 10 years to build and sustain the regional and rural workforce.
Infrastructure and community initiatives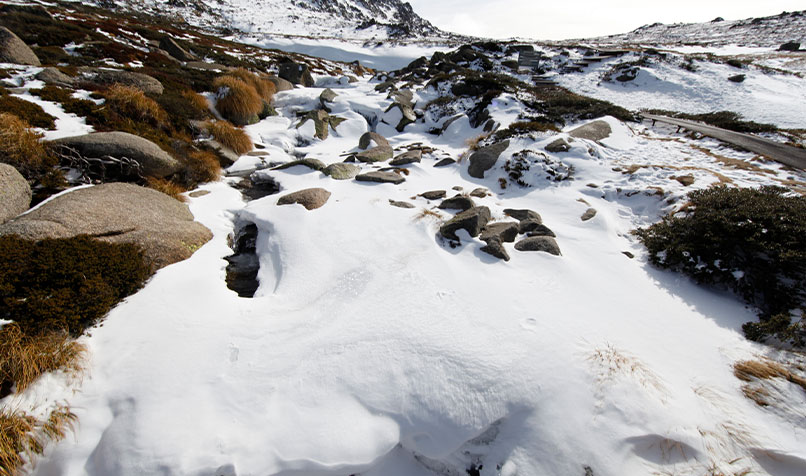 The political focus on fast growing Western Sydney continues, with the government committing to building stage two of the Parramatta Light Rail Project at a cost of $600 million, along with another $2.8 billion in infrastructure projects in the region.
Western Sydney is preferred over the Northern Beaches, where plans for a $6.3 billion tunnel have been shelved due to higher construction costs. Also deferred is the second stage of the M6 Motorway to connect Kogarah in Sydney's south.
Regional NSW was also a winner with strong focus on regional economic activation by expanding the Regional Growth Fund with a further $1.3 billion, $391.3 million for Snowy Mountains Special Activation Precinct plus $369.6 million investment in water security, $163.9 million in biosecurity, $130 million in job creation and $59 million in youth initiatives.
Days after the announcement that the Aboriginal flag would fly permanently on the Sydney Harbour Bridge, at the contentious cost of $25 million, the budget allocates $401 million for community-led initiatives among the Indigenous community, to be led by the NSW Coalition of Aboriginal Peak Organisations.
The funds will come from a larger $716 million funding pool for indigenous housing, culture and language services, which is also planned to make 4400 homes in First Nation communities more climate resistant and build new family centres.