The New South Wales (NSW) Government's major areas of focus in the 2021-22 budget include infrastructure, tourism and creative industries.
For business, the budget doesn't yield many new announcements but it does continue much of the support announced in 2020. This includes the temporary reduction in NSW's payroll tax rate and the $1500 rebate eligible small businesses can claim against government fees and charges.
This doesn't mean the budget is devoid of announcements – quite the opposite. CPA Australia's General Manager External Affairs Dr Jane Rennie describes the budget as "a significant 'grab bag' of stimulus measures that will touch all corners of the state's economy."
"The NSW economy is doing better than expected but the government's not looking to recoup its pandemic spend just yet," says Rennie.
"There are no new taxes or revenue-raising measures for businesses or individuals in this budget."
The NSW fiscal deficit will increase from $7.9 billion in the current financial year to a forecast $8.6 billion for 2021-22.
"We think this small increase in the deficit is appropriate at this stage of the state's economic recovery, in view of ongoing COVID-related uncertainty and impacts and the continued closure of Australia's borders," Rennie says.
This is reflected in the Budget highlights from the NSW Government, which state: "The Commonwealth's assumed delay to reopening of borders until mid-2022 will reduce economic demand while contributing to labour shortages in some industries."
Major building blocks
A big part of the budget spend is for infrastructure, with a combination of new and existing projects. Several of these are of sufficient combined scale to have a material impact on both employment and investment.
The budget also commits significant funding to stimulate the visitor economy. This includes a $200 million fund to secure global events for the state. Substantial funding is also allocated to capital works for cultural institutions.
"These large-scale cultural projects position NSW for the 'future state' when international travellers and students return," says Rennie.
One announcement relevant to small businesses is the new "Small Business Shorter Payment Terms Policy".
This policy requires larger businesses that contract with the government to pay their small business subcontractors within 20 days. This compliments the Federal Government's Payment Times Reporting Scheme.
The much-vaunted stamp duty reform is mentioned only in passing, while the government continues its consultation process.
"Replacing stamp duty with an annual property charge will shift the government's tax base from the real estate market to the land itself," notes Rennie. "This will provide a more stable revenue base for the government."
The economic and fiscal outlook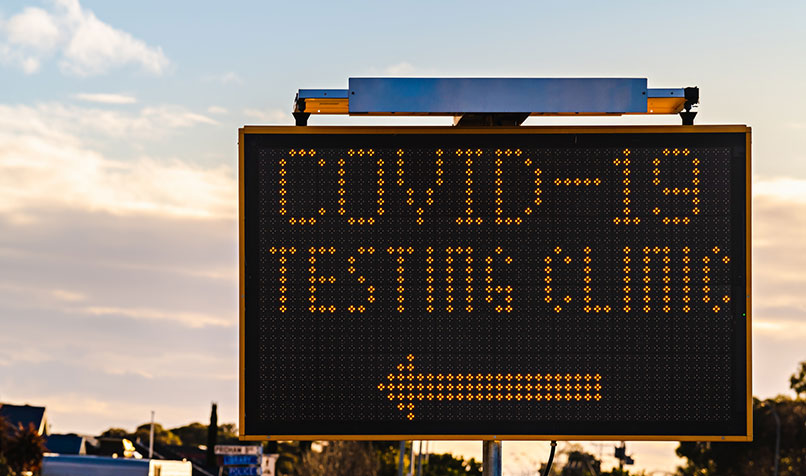 According to the budget papers, the NSW Government's financial position has improved from its previous forecasts.
In the 2020-21 budget, the state government forecast a deficit of $16.0 billion for 2020-21. The government is now forecasting a deficit of $7.9 billion for that fiscal year.
Continued support for the economy and spending on public health measures in response to COVID-19 is expected to lead to a higher deficit of $8.6 billion in 2021-22. The government is forecasting a return to surplus in 2024-25, with a small surplus of $466 million.
The NSW economy is forecast to grow by 3.25 per cent in 2021-22, higher than the government's previous forecast of 2.5 per cent growth. The pace of the recovery is forecast to slow to 1.0 per cent in 2022-23, before recovering again to 3.25 per cent in 2023-24 and 2024-25.
NSW's unemployment rate is expected to be 5.25 per cent in 2021-22, down from the previous forecast of 6.0 per cent. The state's unemployment rate is forecast to fall to 4.75 per cent by 2023-24.
Wages growth is expected to be low to moderate, with NSW's Wage Price Index forecast to increase 2.0 per cent in 2021-22, with future increases projected to remain around that figure through to 2024-25.
The state's population is expected to decrease -0.1 per cent in 2021-22 and increase by 1.2 per cent in 2024-25.
The state's net debt is forecast to reach $63.3 billion in 2021-22, compared with Victoria's projected net debt of $102.1 billion. By 2024-25, NSW's net debt is expected to reach $103.9 billion, compared with Victoria's estimated net debt of $156.3 billion.
The results for NSW are an improvement on the forecasts in the previous budget, reflecting stronger-than-expected economic performance.
According to Rennie: "With the cost of borrowing so low at present, we don't consider the size of NSW's debt concerning."
Major announcements in the NSW Budget
General business announcements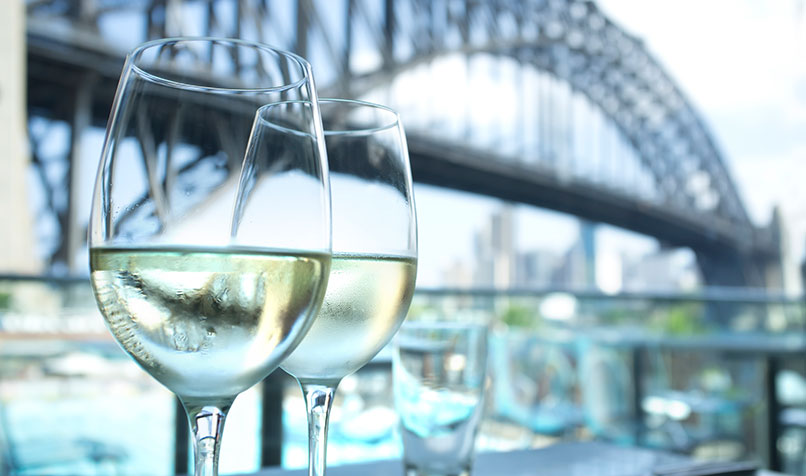 Large businesses that contract to supply goods or services valued at over $7.5 million to the NSW Government will be required to pay their small business subcontractors within 20 business days
Government agencies will be required to first consider SMEs for procurements up to $3 million, where direct engagement is permitted
Suppliers tendering for government contracts valued at more than $3 million will be required to submit an SME and Local Participation Plan
Introduction of a new CBD Friday voucher program that will offer NSW residents $100 worth of vouchers to use towards dining and entertainment in the Sydney CBD on Fridays. NSW residents will also have access to a $100 voucher to stay in the Sydney CBD.
The Dine and Discover voucher program will be extended until the end of July
$48 million for the Farms of the Future program to boost on-farm connectivity to help farmers adopt agtech
$35 million will be spent on the Entrepreneurship and Innovation Ecosystems Action Plan
The Government will recruit 40 new SafeWork inspectors and 30 new building inspectors and auditors
$34.5 million will be spent on encouraging investment in mining and exploration through geoscientific data, promotion and further research into coal innovation technology.
Support for different industries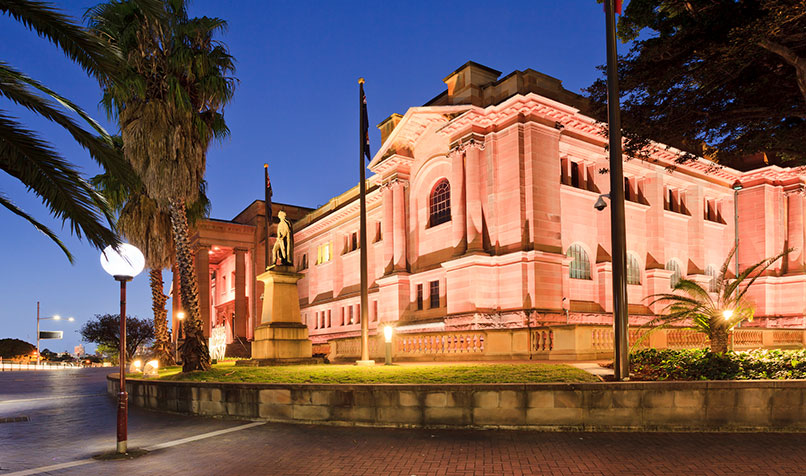 The tourism sector will receive a much-needed boost, with a $373 million funding injection.
Key programs that will be delivered by the program include a $200 million fund to attract significant events to NSW and new marketing campaigns to encourage visits to Sydney and NSW more broadly.
There will also be a Regional Tourism Activation Fund which will help to deliver events infrastructure in regional areas.
The arts sector will receive additional support through $153 million for the completion and opening of the new Sydney Modern facility, $156 million for the new Powerhouse Museum in Parramatta, $127 million for the State Library of NSW to continue collecting and preserving materials, and encouraging research and learning, $82 million for the Australian Museum, $74 million for the Museum of Applied Arts and Sciences to operate at the Ultimo Powerhouse Museum, $60 million to deliver cultural infrastructure, $40 million to attract art and museum exhibitions and $30 million to boost community participation in the arts and boost cultural tourism.
Infrastructure announcements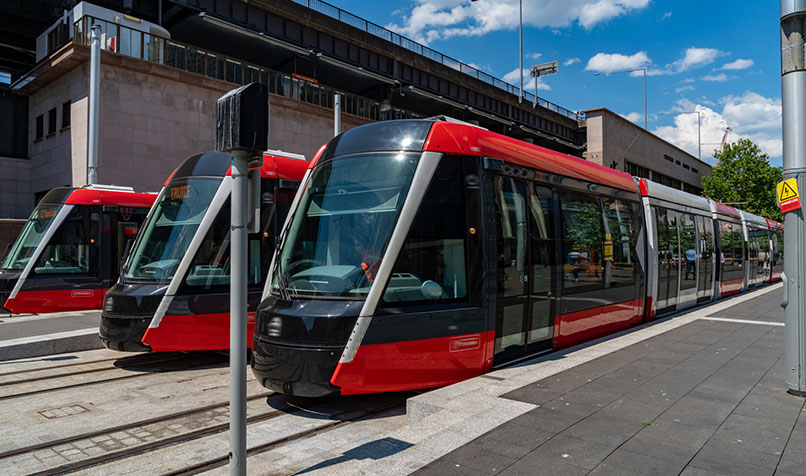 $2.9 billion to progress the construction of the Sydney Metro West
$1.2 billion to continue construction of the WestConnex Motorway
$1.1 billion to commence construction of the Sydney Gateway project and the M6 Extension
$1.1 billion to continue implementation of increased rail service on the Illawarra, Airport and South Coast lines
$943 million for the planning and construction of the Sydney Metro – Western Sydney Airport
$870 million for enabling works to prepare the new Bradfield City Centre, plus $176 million to provide the first high tech building in the new city
$627 million for construction of Paramatta Light Rail Stage 1
$454 million to progress the Western Harbour Tunnel and Beaches Link program
$320 million for the new regional rail fleet
$311 million for improvements of the Princes Highway between Sydney and the Victorian border
$269 million for road upgrades to support the Western Sydney Airport
$236 million for upgrades to the Newell Highway
$202 million for Pinch Points
$201 million for the Western Sydney Growth Roads program
$193 million to continue the Pacific Highway upgrade program, including commencing construction on the Coffs Harbour Bypass
$131.5 million to progress the duplication of the Great Western Highway from Katoomba to Lithgow
Education and training announcements
The State Government will allocate $24.4 billion in spending on education and training in 2021-22, including $20.5 billion on schools, $2.9 billion on skills and $725 million on early childhood education.
Budget highlights include:
• $2.1 billion over the next four years for new and upgraded schools
• $319 million to continue the NSW Skilling for Recovery JobTrainer program
• $197 million for reforms of the NSW curriculum
• $150 million to provide free preschool
• $25 million to begin implementing reforms recommended in the Gonski Shergold review of the state's VET sector
Health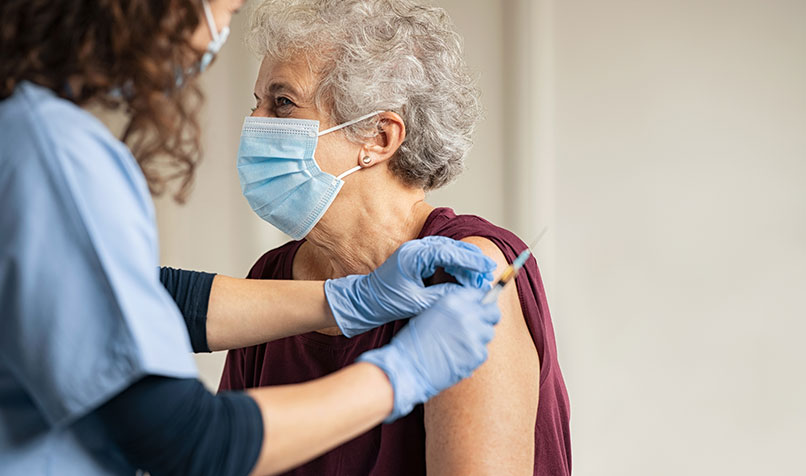 The State Government will allocate $30.2 billion in spending to NSW Health in 2021-22, including $3.1 billion to build and redevelop health facilities.
Budget highlights include:
$1.1 billion on the health response to COVID-19, including:

$340 million to procure and store personal protective equipment (PPE)
$261 million for COVID-19 vaccine distribution
$200 million for pop-up clinics, testing and contact tracing
$145 million for returning travellers in quarantine requiring medical assistance
$80 million to continue additional elective surgery

$1.1 billion for commencement of new works at the Moree Hospital, Gunnedah Hospital, Muswellbrook Hospital and the Wentworth Hospital
$353 million to continue building new hospitals at Macksville, Maitland, Shellharbour and Tweed
$126 million to establish a new NSW Ambulance state operations centre at Sydney Olympic Park
Develop 25 child and adolescent mental health crisis teams across NSW
$102 million to continue the Rural Ambulance Infrastructure Reconfiguration Program
246 paramedics will be trained to become Intensive Care Paramedics
Recruitment of 57 mental health Response and Recovery specialists
$83 million to strengthen specialist palliative and end of life care.
Other major announcements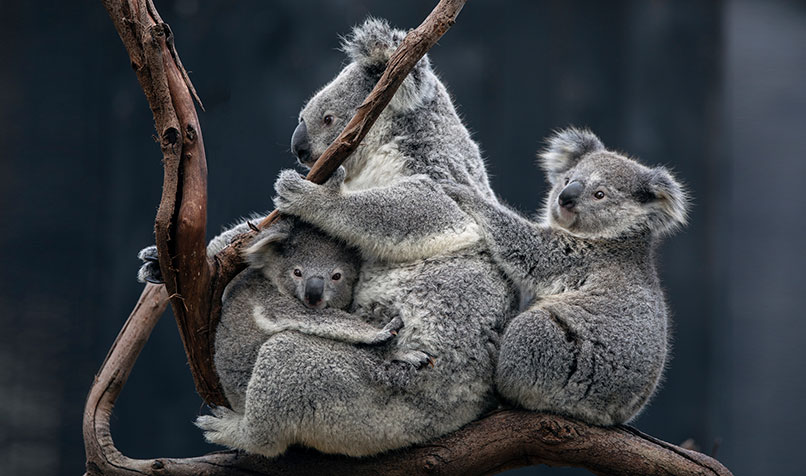 NSW public sector workers will receive a wage increase of up to 2.5 per cent
Eligible new and used zero and low emissions vehicles will be exempt from motor vehicle duty
A $3000 rebate will be given for battery electric vehicles and fuel cell electric vehicles sold for less $68,750. The rebate begins on 1 September 2021 and will be for the first 25,000 vehicles.
From 1 July 2027, a 2.5 cents per kilometre road user charge for electric vehicles will be introduced
$171 million for the development of ultra-fast charging stations, especially on major highways and regional tourist centres
$193 million to help NSW meet the goal of doubling its koala population by 2050
$150 million for a mouse control package
$147 million for the construction and acceleration of new social housing projects
$140 million to manage waste, clean-up and ongoing recovery works as a result of recent bushfires and floods
$129 million to maintain and provide new Aboriginal housing
$90 million for upgrades and maintenance of social housing projects
$64 million for the Future Ready Regions strategy to improve drought data, survey new water sources and deliver business skills training
$60 million to strengthen frontline domestic and sexual violence services across NSW
$60 million to upgrade 12 country race clubs, including providing additional capacity for stabling racehorses
Children aged between three to six will be eligible for a $100 Learn to Swim voucher
$20 million for rezonings that the government state will boost housing supply by 20,000
$19 million to support international students.
For more information visit www.budget.nsw.gov.au