Wine industry executive Richard Dolan understands why many exporters see the Indian market as akin to "shooting fish in a barrel". A population approaching 1.4 billion. A growing middle class. Economic growth that is outpacing China's. However, Dolan, the CEO of South Australian company Wines by Geoff Hardy, knows from experience that it takes a lot of hard work to break into the Indian market and prosper. Tariffs are notoriously high and red tape can seem endless.
"People see the headline numbers and growth rates and think India's another China," he says, "but it's not. It's a slower, longer burn."
Although Wines by Geoff Hardy wants to increase exports beyond current modest levels, Dolan says India is not a destination for the unprepared or faint-hearted. Impatient foreign brands seeking short-term profits without any pain are likely to come unstuck.
Growing market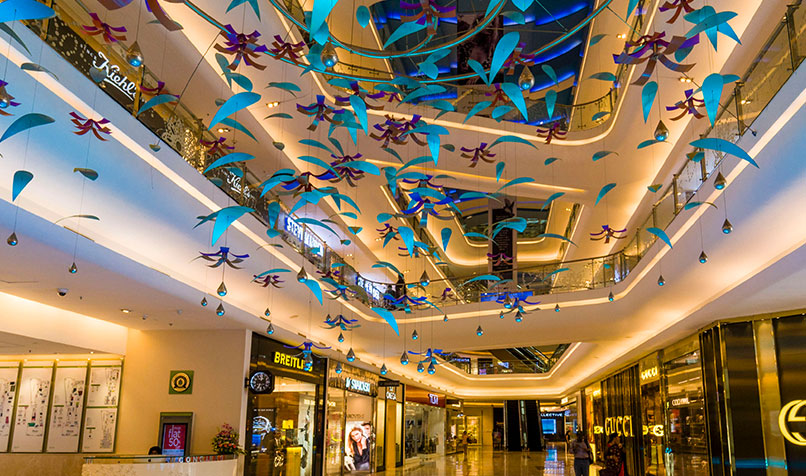 With the World Bank having forecast GDP growth of 7.3 per cent in 2018 and 7.5 per cent for 2019 and 2020, India has overtaken China as the world's fastest growing economy.
A young and highly educated workforce that is driving the nation's innovation agenda adds to the lure for international businesses.
Nevertheless, Karthik Bhanu CPA, head of corporate planning at ITC Limited, a diversified Indian company headquartered in Kolkata, puts the India-China growth story into perspective, noting that China's economy in GDP terms is about four times that of India's. "So, there's a long way to go," he says.
Bhanu has no doubt, however, that India is favourably positioned to grow at an even faster pace in coming years. "For one, literacy rates in India are on the rise, and secondary and tertiary education is available to even the lowest strata of society."
Expansion of the services sector augurs well for educated youth in a nation where agriculture delivers 15 per cent of GDP and employs about half the working population. If agriculture can improve productivity while labour resources are absorbed and contribute to the manufacturing and services sectors, Bhanu believes India is "poised for a phase of significant growth for a fairly long period of time".
Shiraz Engineer, associate director strategy and capability at Asialink Business, says India's growth story is remarkable and that, by 2035, it's five largest cities will have economies comparable in size to middleincome countries today.
"While it offers much untapped potential, India can be a challenging market to enter," Engineer says. "It is highly competitive and each business's market entry approach needs to be tailored based on the product, industry and target locations."
Doing business in India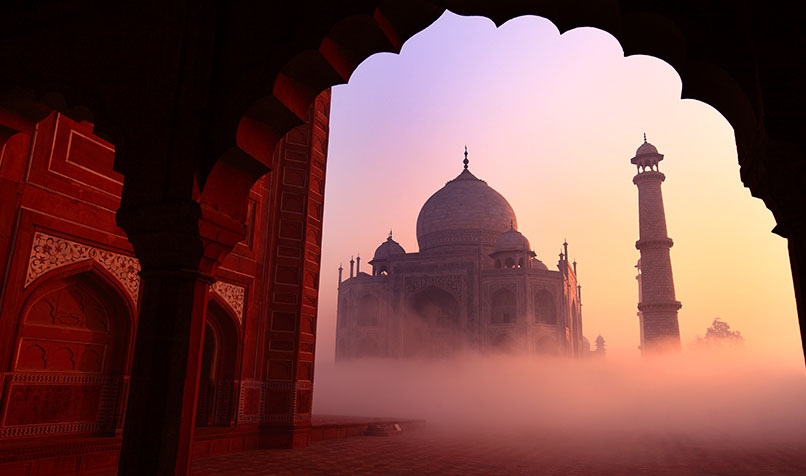 For Wines by Geoff Hardy, the focus has been to get varietals in front of prominent buyers in Mumbai and Delhi, where about 80 per cent of India's wine is consumed. In a relatively small market, sommeliers and other influencers in Western hotels and high-end restaurants can be powerful allies.
"There's this ability to connect with the centres of influence quite easily," Dolan says. "You can begin to get your wines in front of decision-makers who are ordering them for wine lists."
Although India has a reputation for being a minefield for exporters, World Bank annual ratings on the ease of doing business rank India 77th among 190 economies, up from 100th in 2017. The digitisation of government departments and a uniform taxation structure across the country courtesy of the introduction of a goods and services tax in July 2017 have helped.
Aashish Chordiya CPA, who runs a wholesale distribution business in the cosmetics sector in Pune, says many barriers to entry into India for international exporters have been removed or lowered. "India is now open for business opportunities and is much easier to enter," Chordiya says, noting that various import duties have been cut.
He believes networking and aligning with reputable business partners and distributors are a must. "Such networking is very important to run a successful business in India. The most important aspect of the business partner will be the number of outlets or retailers that are connected to the prospective partner. This can be used to launch and make products available much more easily."
India market specialist Peter Cox has experienced the challenges and satisfaction of two Indian ventures during the past 20 years.
"You go into the market with your eyes wide open," says Cox, India operations director at WT Partnership Australia, a cost management advisory services firm. He suggests tapping local legal and accounting advice to highlight any "roadblocks and hurdles" in the market. His other recommendations for exporters targeting India include:
Leverage a strong reputation: Exporters do not have to be a household name, but they need to have strength in specific, relevant fields.
Concentrate on cash flow: "There will be a period of investment before the return can be expected to kick in, which is no different to [most markets]," Cox says.
Be prepared to modify your idea: Many exporters think they can simply sell or supply their product or service into India without modification. "It invariably ends in tears," Cox warns. "Understanding what the market can afford is crucial.''
Have a long-term vision: "If you're looking for a quick return, I'd probably say forget it," Cox says. "Good returns over the course of a decade are very possible, but patience is required."
Young and smart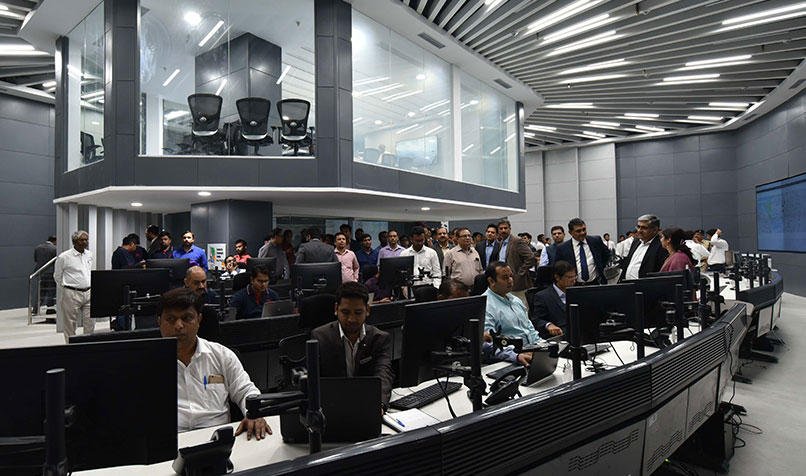 India's young, highly educated workforce shapes as a game changer for India.
Entrepreneur and start-up specialist Mahesh Gondkar, a project manager in India with Genpact Digital, which provides artificial intelligence-powered wealth management solutions, points out that his nation has the largest youth population in the world, and will continue to do so for the next 20 years.
"The present challenge is to increase the human resource potential and to appropriately use it to make it the driving force of the economy," Gondkar says. "The youth of the nation are the trustees of prosperity."
He believes a growing workforce is an advantage for the manufacturing and services sectors in India. "Not only do businesses have access to people that are young and physically fit, [but] it means less cost pressures, particularly on the wages front, because of the availability of labour."
Gondkar adds that international venture capitalists are opening offices in several cities in India, while many Indian venture capitalists have also emerged. "There is an entire ecosystem, right from the incubation centres to consultants helping start-ups every step of the way. So, if you have an idea there are people out there to help you succeed."
The high number of Silicon Valley companies with Indian founders or leaders is clear evidence of India's entrepreneurial spirit, Cox maintains. "There's something in the Indian DNA that seems to lend itself to both new technology and successful business."
On a practical level within India, Cox says it has resulted in access to a high volume of educated personnel for companies wanting to recruit talent. He warns, though, that India is not a hunting ground for companies struggling in their domestic markets. Some export principals see India as "some sort of panacea for their struggles in the home market", he says.
"You have to be doing something well at home to have a springboard for your engagement with potential customers in your new market."
Strong outlook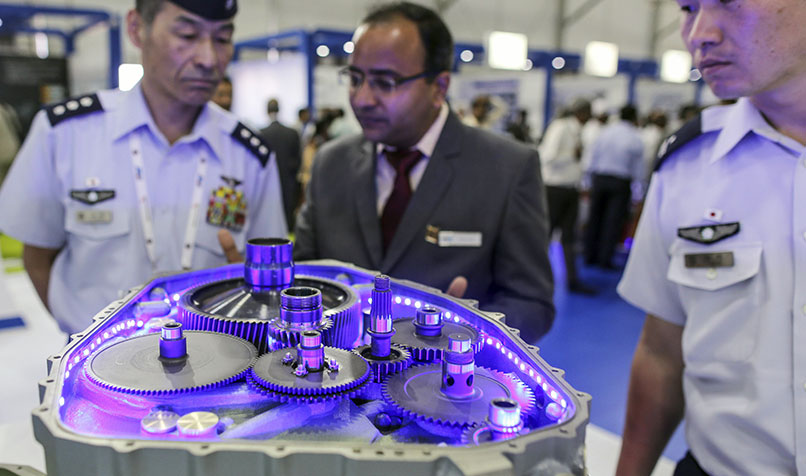 What are the key growth areas in India? Former secretary of the Australian Department of Foreign Affairs and Trade and current University of Queensland chancellor, Peter Varghese, has released a report called An India Economic Strategy to 2035: Navigating from potential to delivery.
Varghese identifies 10 sectors in which the strengths of Australian businesses match India's needs – education; agribusiness; resources; tourism; energy; health; financial services; infrastructure; sport; and science and innovation.
Chordiya's pick for growth is e-commerce, a sector in which online retail trade is forecast to rise to 5 per cent of total trade by 2020, up from just 1.5 per cent in 2017. One of the advantages for international firms in terms of the online B2B marketplace is that 100 per cent foreign direct investment is allowed. "This policy makes it much easier to come and invest in India," Chordiya says.
As India gears for a prosperous future, Bhanu says there is broad understanding that the economy, with the support of government policy, is moving in the right direction.
"Despite the many distractions, there is a strong entrepreneurial culture coming through in the younger generation," he says.
At Wines by Geoff Hardy, this sentiment is behind its push into India as part of a broader export expansion program. "India represents a small part of what we do right now, but it's very much a future play," Dolan says. With a distributor in Mumbai, it is now seeking one in Delhi. "That will get us to scale a lot quicker."
While conceding that India presents challenges, Dolan says the alternative is to ignore such a market and rely only on domestic clientele – a scenario he believes to be unsustainable. "We haven't let those barriers to entry put us off. We go over them, under them and around them and seize the opportunity that is there. India is a huge opportunity."
Tariff trouble
India is infamous for its high tariffs and red tape. "Despite India's economic reforms of the past two decades, its tariff rates – along with some other official and unofficial barriers to trade – remain high," says Asialink Business's Shiraz Engineer.
In addition to tariffs, India imposes various duties – including safeguard and anti-dumping duties – and restrictions such as import bans and standards or certification agreements.
"These tariffs and import regulations can change without notice, so it's important to stay informed and monitor the environment," Engineer says. "Businesses should reconfirm these details before selling goods to India."
5 tips for success
For international companies targeting India, Genpact Digital's Mahesh Gondkar advises:
Find your niche
Invest time and effort in visiting India and understanding your specific market. Different communities have distinct behavioural patterns and consumption habits. "Yet it is uncommon for businesses to carry out proper market research when entering India," Gondkar says.
Build personal relationships
Take time scouting for and developing a relationship with a prospective local partner. Do not be too quick and anxious to complete the task and move on. "A large dose of patience is needed as business deals in India start slowly and pick up pace only after trust has been established. Trust is seen as the key to a successful business partnership."
Recruit and retain
Invest in developing the capabilities and loyalties of employees, as long-term benefits will far outweigh initial costs. Gondkar says companies such as Infosys, Wipro, TCS, IBM and Accenture have successfully developed local talent in a cost-effective way, leading to sizeable profits. "In fact, a large number of successful companies have set up their own in-house training centres in India. It is essential that you are open to investing in the training needed to bring new recruits up to speed."
Navigate regulations
Appoint experienced consultants who are aware of the regulatory and tax environment in India. "Advice from experienced and reputable local consultants who know how to deal with the numerous regulatory bodies and their requirements can lead to significant savings by way of availing incentives, getting duty credits/set-offs and avoiding compliance hassles."
Manage distribution costs
Find the right supply chain partners and work closely with them to develop your distribution channel. "Often, companies tend to focus on marketing, only to realise much later that distribution is the key to success in India," Gondkar says.